ShipBob fulfilled $68M Series D to grow its capabilities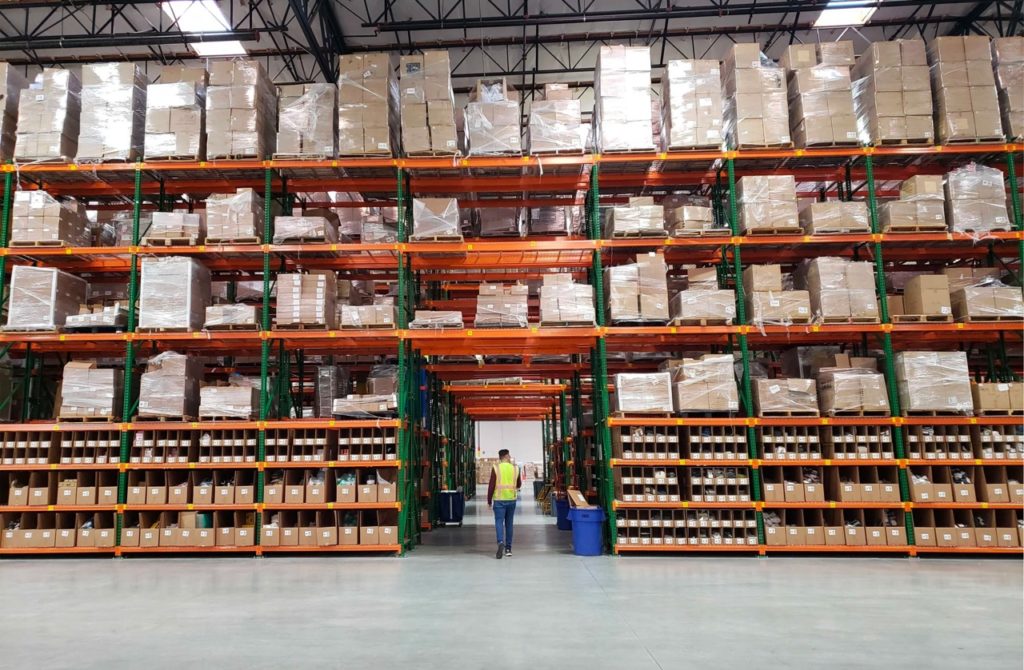 ShipBob, Ecommerce Fulfillment Solutions for Online Brands, a company founded in 2014 with HQ in Chicago and 600+ employees, helping 3600+ Ecommerce online businesses to be more successful online by providing end-to-end fulfillment solution, has raised Series D Round of $68M in primary funding from SoftBank Vision Fund, Menlo Ventures, Bain Capital Ventures, Hyde Park Venture Partners, Hyde Park Angels, and Y Combinator, totaling the overall investments to $130.5M from 29 investors. The new capital will enhance the company's capabilities to bring world-class fulfillment to more customers, fuel growth, expand its software platform, and scale its global fulfillment network.
Unicorn Nest Dataset Insights
ShipBob has been originally building as a default eCommerce logistics solution for all direct-to-consumer brands around the world, and options developed in the platform can help the startup to reach the goal. ShipBob built its entire fulfillment technology stack, from its merchant-facing software to its warehouse management system (WMS). With its systems, ShipBob promises customers 13% fulfillment cost savings, an increase of average order value by 97%, and 120 working hour savings per week. To build the powerful software base, ShipBob needed to get support from funds that have experience in the area and they had found such support at the Round A back in May 2016 led by Hyde Park Venture Partners, an early-stage venture capital firm focused on high-growth; Hyde Park Angels also invested in the startup the first time – both funds feel comfortable in the software space and operate from Chicago, where the ShipBob HQ is situated. They participated in every following round, but not as lead investors, so we can assume other investments were pro-rata. Despite real reasons, it demonstrates the confidence of the funds in the startup and its success. Round B in June 2017 was led by Bain Capital Ventures that invests from seed to growth and focuses on enterprise software, infrastructure software, and industries being transformed by data (e.g. another software-oriented fund). For Round C in September 2018 Menlo Ventures joined the club as the Round lead investor; it also focuses on software, though oriented on the consumer side. The Series C $40M went to improve the software platform and open a new facility six times larger than the company's previous Chicago-area warehouse. Currently, ShipBob's WMS is used within all ten of its fulfillment centers across the United States, Canada, and Europe. Since the COVID-19 pandemic began, ShipBob has seen an even greater acceleration in new customers needing their solution. This led to the decision to expand and that's why ShipBob raised round D. The Round D attracted a new lead investor, SoftBank Vision Fund, a subsidiary of Softbank Group that specializes in growth capital and social impact investments, so ShipBob gets support in both Asia and Europe and plans to open two more US facilities in Q4 as well as ten more facilities across North America, Europe, Asia and Australia in 2021.
Unicorn Nest Analyst Team Opinion
«Overviewing the whole story, we can see that ShipBob has attracted a very strong team of investors focused on software solutions. Thanking its software that automates most of ShipBob's operations they were able to reach such a success in services and delivery speed for SMBs that can compete with Amazon's. Adding to its list of investors a global leader like SoftBank, ShipBob can expand its fulfillment center footprint across the United States and the rest of the World even faster».
About the Author