about us
Our mission is to help founders focus on their main task — building and growing their businesses.
Fundraising is an intricate and resource-intensive process. We spare you long tedious research of investors, and suggest the ones that will be the most relevant and are most likely to respond.
why unicorn nest
We leveraged 15 years of experience in fundraising and the fullest VC database to create an innovative investor scoring algorithm that evaluates 200+ data points to provide a highly relevant list of investors.
• Focused on startups. You don't need to guess what investors could be interested in you. Fill the questionnaire about what you know best — your own startup — and we will get the job done for your.
• Going an extra mile in investor search. We suggest the funds investing in the neighboring industries when it makes sense. We also use advanced geo rules that include fund's office locations, key persons location and geography of portfolio companies.
• Smart scoring. We don't only provide the list of potential investors, we also sort them by relevance. We award points to the funds according your criteria. Those that have scored the most, are placed on top of the list, so that you can prioritize your outreach.
what comes next
We are aiming at creating an all-in-one fundraising solution, moving from investor recommendation system to a comprehensive fundraising toolkit including investor relationship management, AI-powered fundraising recommendation system and a fundraising marketplace.
Check out our Changelog to see how we develop our service.
our team
Denis Dovgopoliy
CEO, Co-founder
Andrey Khantil
Administrator, Legal Adviser
Sviatoslav Sviatnenko
Head of Non Equity Financing
Anna Shcherbak
Product Manager
Vladimir Samoletov
Head of Web Development
Viacheslav Ivanenko
Python Developer
Heorhii Yolkhin
Analytics and Research Supervisor
Julia Maslenskaya
Designer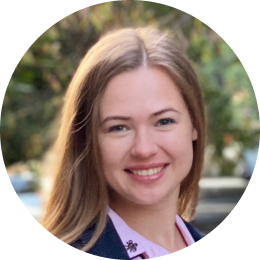 Olena Ivina
Junior Data Analyst
Maksym Moskalchuk
Junior Python Developer
subscribe to our newsletter
We will send you fundraising materials and occasional updates about the service