Raise your next round effortlessly
Find investors. Contact the relevant ones. Secure your funding faster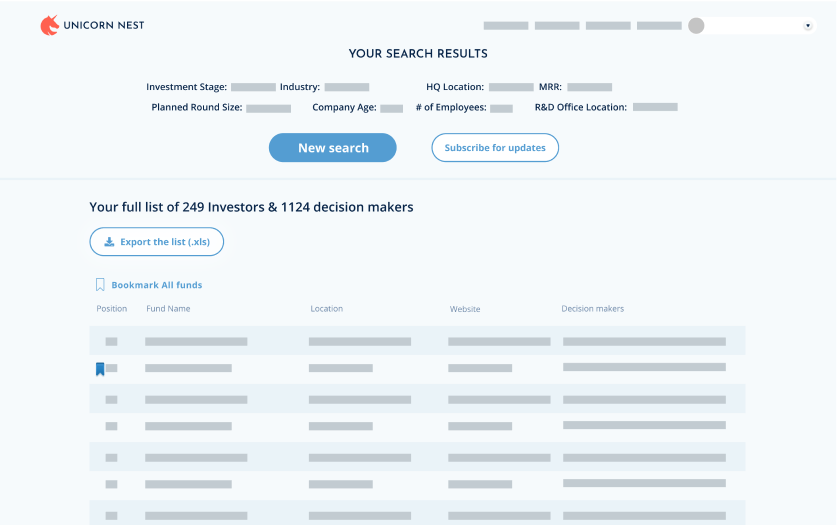 Discover advanced data about funds, save them to further analyze and compare
Find investors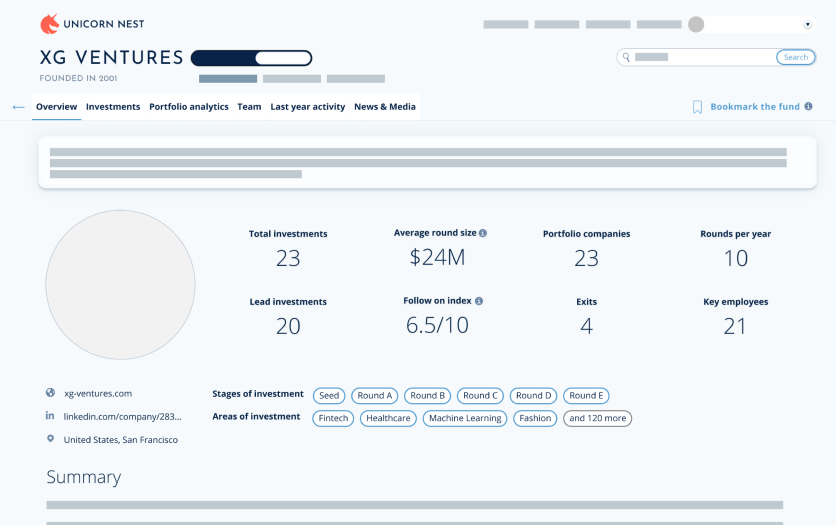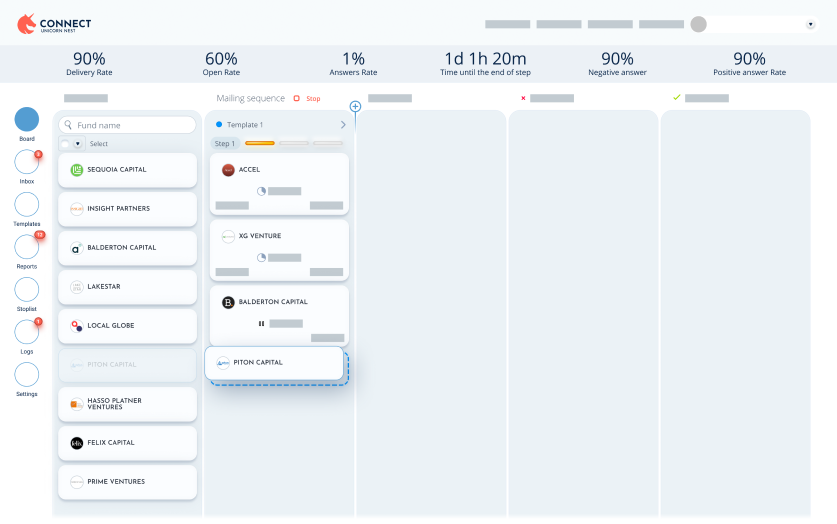 Database of Venture Capital Firms
Key Persons
52812
+435
in March
Startups
47993
+402
in March
Deals
169817
+3069
in March
Recently active VC funds
| | |
| --- | --- |
| Fund Name | Location |
| | Chiyoda, Japan |
| | Beijing, China, Haidian |
| | - |
| | Beijing, Beijing, China |
| | China, Hunan, Xian |
| | China, Shanghai |
| | Beijing, Beijing, China |
| | China, Hangzhou, Zhejiang |
| | China, Shanghai, Shanghai |
| | New York, New York, United States |
| | California, Palo Alto, United States |
| | New York, New York, United States |
| | California, Menlo Park, United States |
| | China, Jiangsu, Nanjing |
| | China, Guangdong, Shenzhen |
| | Seoul, Seoul-t'ukpyolsi, South Korea |
| | - |
| | Seoul, Seoul-t'ukpyolsi, South Korea |
| | Kyonggi-do, Seongnam, South Korea |
| | Seoul, Seoul-t'ukpyolsi, South Korea |
Show 10 more funds ↓
Where we get our Data
We use web scraping, semi-manual data collection and then fill the gaps with machine learning tools to
extract information from different sources
Press & Media
Connection to external approved databases
1
Funds & Startups Websites
Data from government monitoring agencies
2
VC Data Providers
Real-time tracking of press sources from VC world
3
4
Social Networks
Monitoring of all changes through web-spiders
5
Regulatory Filings
Tracking all relevant profiles with NLP
6
Researches &
Presentations
Enriching the dataset with help of analytics teams
TOP-20 VC FIRMS
| | |
| --- | --- |
| Fund Name | Location |
| | New York, New York, United States |
| | New York, New York, United States |
| | - |
| | England, London, United Kingdom |
| | Dallas, Texas, United States |
| | California, San Francisco, United States |
| | Bangalore, India, Karnataka |
| | Chicago, Illinois, United States |
| | New York, New York, United States |
| | Atlanta, Georgia, United States |
| | - |
| | California, San Francisco, United States |
| | California, Menlo Park, United States |
| | Central Region, Singapore, Singapore |
| | Bayern, Germany, Munich |
| | Cambridge, Massachusetts, United States |
| | Minnesota, Minnetonka, United States |
| | New York, New York, United States |
| | Amsterdam, Netherlands, North Holland |
| | Delhi, India, New Delhi |
VC firms in United States
Top 5 VC firms in the Bay Area
VC investors in Boston Area
Top 5 VC firms in NYC
European VC Database
Top 5 VC funds in London
Top VC investors in Germany
Top VC funds in France
Top VC firms by vertical
VC firms artificial intelligence
List of fintech venture capital firms
Top SaaS venture capital firms
Healthcare startup investors
Top VC firms by investment stage
Top VC firms that provide seed funding
Popular VC firms
Currently searched investors in alphabetical order
Venture capital FAQ
What is venture capital?
Venture capital is a type of investment by VC firms that goes to early-stagel startups with high potential. Venture capital firms typically invest in companies that have the opportunity to disrupt an industry or create massive value in exchange for an ownership stake in the company.
What are venture capital firms?
Venture capital firms play a signiticant role in the modern economy by providing funding and support to startups that have the potential to disrupt or create new industries. They help to create innovation, job creation, and economic growth.
Venture Capitalist vs Angel Investor
Venture capital firms typically invest in later-stage startups that have a proven product or service and are looking to scale. They usually invest larger sums of money. Angel investors often invest in earlier-stage startups and may be more willing to take on higher levels of risk. However they typically invest smaller amounts and may be looking for quicker returns.
Venture Capital vs Private Equity
Venture capital firms typically invest in early-stage startups and take an ownership stake in exchange for a seat on the company's board of directors. Private equity firms, on the other hand, typically invest in more established companies and have a more active role in managing them. Both aim to exit their investments, but venture capital firms typically do so through an IPO or merger, while private equity firms do so through the sale of the company or an IPO.
47% of total money raised in 2019 were raised in cross-border investments.
We know this, and thousands more facts about fundraising.
We also know how to use these insights to find investors for you.