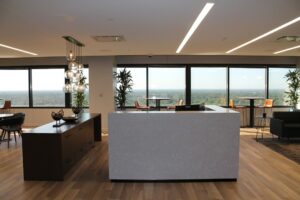 Sonrai Security Announces $50M in Series C Funding Led by ISTARI to Scale Multicloud Security for Global Enterprises
Unicorn Nest news
Sonrai Security Announces $50M in Series C Funding Led by ISTARI to Scale Multicloud Security for Global Enterprises
– Sonrai Security announced a $50M Series C funding round.
– The round was led by ISTARI, a global cybersecurity platform dedicated to helping clients build cyber resilience, with participation from existing investors Polaris Partners, Menlo Ventures, TenEleven Ventures and New Brunswick Innovation Fund.
– The Series C round brings the total capital raised by Sonrai to $88 million.
– Sonrai plans to use new funding to accelerate research and development and expand sales and marketing globally for the company's industry-leading cloud security platform.
– Public cloud complexity for global enterprises is exploding as microservices, workloads and associated 'non-people' identities proliferate rapidly.
– Sonrai has identified 17,000 unique permissions settings across AWS, Azure and GCP cloud platforms with approximately 20 new permissions added daily.