Alloy identifies $40M Series B investment Round to hire more customers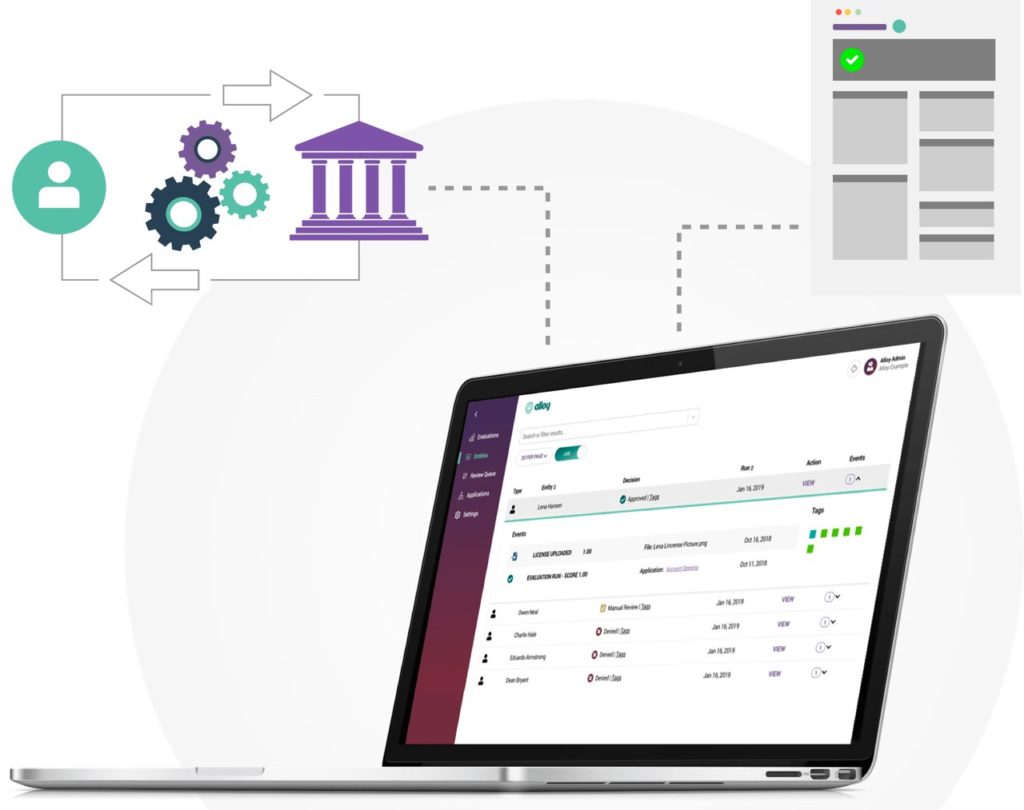 Alloy, a developer of an identity verification platform used to check frauds and make identity management effective and simple for banks and financial institutions, founded in 2015 with HQ in New York City (legal name First Mile Group, Inc.), the number of employees is about 70, attracted Series B investment of $40M from Canapi Ventures (that led the Round), Avid Ventures, Felicis Ventures, Bessemer Venture, Primary Venture Partners, and Eniac Ventures. With previous Series A $12M financing the total investment reached $55.8M from 15 investors. The new funds will be used to build out its sales, marketing and engineering teams, and product development.
Unicorn Nest Dataset Insights
Canapi Ventures led the Round. The business profile of the fund fits ideally to Alloy, as Canapi's strategy is "transforms financial services with API driven technology through strategic investments and partnerships". Fund's partner Walker Forehand, who joined the Alloy board, said they would like to invest in the startup earlier in Series A, but at the time they had been raising their next fund, they decided to keep in touch with Alloy. Canapi is backed by more than 35 United States' regulatory experts and financial institutions, and many of them are already Alloy's clients. FC and AV are new investors. FV is a boutique company with great experience in FinTech scaling – its exits include Adyen and Credit Karma – and Victoria Treyger, who structured the deal with Alloy, led the firm's fintech investments in Hippo and SentiLink. There is not much information on AV: it was founded in January this year and made only one investment before in Nova Credit, a premier cross-border credit reporting agency, which will definitely integrate into Alloy. An important moment – AV was founded by Addie Lerner, former Principal in General Catalyst with proved expertise in Enterprise Software. The Round was also supported by three existing investors – BV, PVP, and EV. BV was the lead during Series A, so it is a good follow-up move for them considering its recent investment in Melio, a human-centered B2B to pay vendors ad contractors. On the other hand, EV, the lead of the Seed Round, brought necessary expertise to Alloy thanking its portfolio startups Parallel Markets (work directly with investors and investment platforms to simplify the onboarding and verification process), Passbase (provider of digital identity system), FortressIQ (defines security, insights, and governance in enterprise business automation). PVP started investing in Alloy since the Seed Round, but its participation is rather a step to prevent its share dilution in the company. Nevertheless, it can integrate Alloy into its portfolio companies, as Alloy's solution is practically better than those offered by competitors, which are base on third-party databases, such as credit bureaus.
Unicorn Nest Analyst Team Opinion
Talking about future Rounds of Alloy we can assume they will be supported by Felicis Ventures and Bessemer Venture Partners who are comfortable with late-stage investments. These funds have a low follow-on index but they were leads previously. They lead 10 percentage points less often (on average of the market), so it means they are very interested in Alloy. Considering the highest level of the matching between the fund's investment strategy and its proven successes in the form of portfolio startups high valuation exits, their partners know all moments the FinTech market has. Evidently, the next Rounds will be supported by Canapi as Alloy's strategic partner. Alloy is a graduate of Techstars, and that is why PVP and EV could join the party, as they invest after Techstars very often. Taking this fact into consideration we can predict the appearance of players like Lightspeed Venture Partners, CRV, Thrive Capital in the next Round.
About the Author