Blueboard engaged $9.3M Series A investment to develop new rewards and incentives options for its platform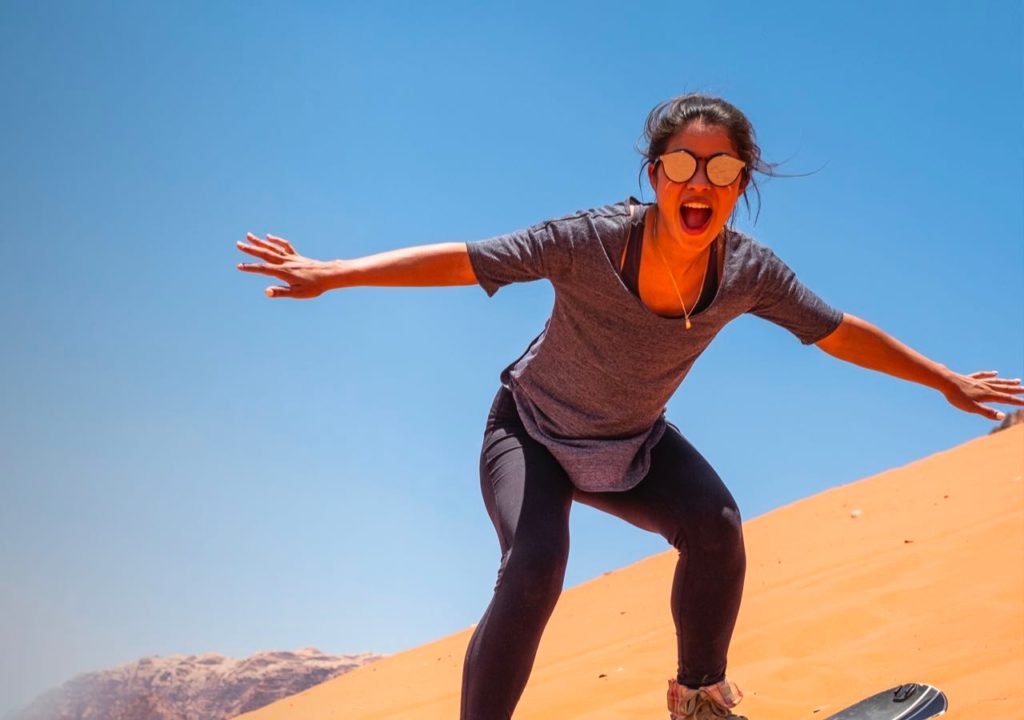 Blueboard, an employee recognition and incentives platform powered by hand-curated experiences (both in-home and out in the world), founded in 2014 and incorporated in the SF Bay Area with 67 employees as of September 2020 headhunted Series A Round of financing in the amount of $9.3M from Origin Ventures, Bullpen Capital, Greycroft, Plug and Play, Gaingels, Martin Babinec, with total investments of $15.8M so far from 14 investors. The Blueboard platform makes it easy for companies to give meaningful employee rewards, incentives, and gifts—from one-of-a-kind to once-in-a-lifetime experiences; unlike cash or gift cards, experiential rewards are the best tool for motivating and engaging your employees, especially while we're working remotely.
Unicorn Nest Dataset Insights
The funding history of the startup launched as a kickstart from one of the biggest startup accelerator of the World, 500 Startups, with rasing a pre-seed Round from a bunch of super angel investors. That step was the key to the future of the company. One of the investors is Bullpen Capital, that was lead of the previous Round, The fund does not have a specific industry focus, but its official strategy (to make follow-on investments in the slew of companies that have recently raised seed and angel funds) is clear after its 2 million entry financing during the pre-seed Round. Referring to accelerators we need to pay attention to one of the new player here Plug and Play, that is also one of the biggest global accelerators. This fund enters Round A and it highlights the strong reputation of Blueboard among accelerators and angel investors. The lead of the Series A is Origin Ventures, a new investor financing in Digital Native economy because "experience network" will play an increasingly important role in maintaining great company culture". This fund created a stable community of its portfolio startups to promote collaboration and cross support between them. The Blueboard platform focuses not only on big corporations but on companies of any size, and it helps the startup to find new customers. It also helps to solve the main business goal of the startup – to add more local businesses to the mix including other startups and acquire more expertise from a wider network across dozens of countries. OV has some recent investments in startups of the niche corporate culture verticals like Everee (full-service payroll platform that allows employees to pick their pay dates) and Pronto (communication hub for the everyday user), and also team management software platform Mighty Labs that also accepted the concept of employee corporate rewards. ML and some other 12 startups of these space with funding rounds in 2020 are a kind of competitors to Blueboard, but their position is weaker on the market, as any niche custom solutions are better than wider aggregate-style models, and the pre-engineered team management systems are hard to integrate into big corporations while Blueboard's solutions are easily implemented in any current systems. The only strong niche competitor is Workhuman that attracted $108M of investments in June from Intermediate Capital Group, and valued at $1.2B became a unicorn. The participation of Gaingels is not clear enough. Gaingels is a fund investing in teams with relations in LGBT+ community, and this investment may be explained as support of diversity: Taylor Smith supported actively the launch of the misterbnb (analog of Airbnb focused to connect with the global gay community). Martin Babinec is the founder of TriNet, a $4.3B health and benefits giant. His reason for joining the investors' group can be quite wide: from the integration of Blueboard to that product to purchase plans toward the company in the future.
Unicorn Nest Analyst Team Opinion
Greycroft already invested in Blueboard during the previous Round. The fund is interested to focus more on enterprise investments and considers that employee engagement and HR practices are critical drivers for company growth. So we assume that this fund will be the main driver of the next Rounds of the startups. No doubt, that the next Rounds will also be supported by OV and BC that are confident at late-stage investments Both funds have a low-level follow-on index, but their lead investments in the startup (with portfolio lead investments 14 p.p. and 16 p.p. respectively lower than the market average) can confirm this hypothesis. We think that the next Rounds can also be supported by Pritzker Group Venture Capital and Lerer Hippeau that have tight syndicate relations with these funds.
About the Author