– First Resonance Raises Fresh Round of Funding to Meet Growing Demand for Factory Operating System from New Generation of World-Changing Manufacturers
– Blue Bear Capital Led Funding Round
– Funds Raised to Date to More than $5 Million
– The new capital will be used to expand the First Resonance team to support continued development of its unique approach to manufacturing, informed by the team's background at SpaceX, NASA, Zoox, Toyota, and more.
– Growing list of customers which includes Joby Aviation, Matternet, Cobalt Robotics, and Astra are not only inventing new types of products but also new ways to build them.
– The First Resonance Factory Operating System, ion, takes a fresh perspective on manufacturing.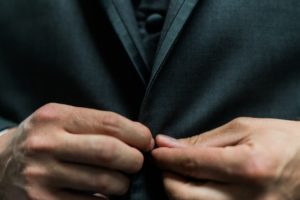 Unicorn Nest news
– 1Kosmos secured funding of $2.6m.
– The funding will be used to accelerate the company's growth and product roadmap.
– 1Kosmos has assembled an advisory board that brings together top professionals in the cybersecurity industry.
– The company's indisputable ID-proofing process leverages user-uploaded identity credentials.
– This eliminates the need for usernames and passwords or complex multi-factor authentication.
– 1Kosmos integrates with any application, website or operating system and doesn't require additional software or technology.
– Aditi Consulting Raises Capital Led by Georgia Oak Partners to Accelerate Expansion of its Consulting Services
– Aditi is a leading global technology solutions provider
– Aditi builds strategies, systems and teams to help clients solve some of their most complex business challenges.
– As companies face a new way of working and a need for accelerated digital transformation, this partnership will further fuel Aditi's full-stack tech capabilities and ability to deliver customized solutions that will propel change and connect data to real business outcomes for customers.
– Aditi continues to be recognized as one of the best companies to work for by Forbes and Washington's Great Places to Work.