– CoderSchool, a Ho Chi Minh City, Vietnam-based online coding school startup, announced $2.6m in pre-Series A funding to scale up its online coding school platform.
– This round was led by Monk's Hill Ventures, with participation from returning seed investors Iterative, XA Network and iSeed Ventures.
– The company, founded in 2015 by Charles Lee and Harley Trung, who previously worked as software engineers, pivoted from offline to online in early 2020 to bring high-quality technical training to everyone, everywhere.
– After switching to a fully online learning program, the company recorded 100% quarter-over-quarter (QoQ) growth in fully online enrollment, it said in a statement.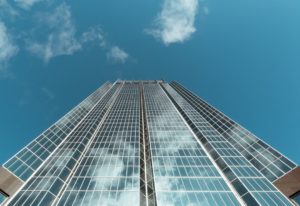 Unicorn Nest news
– contextflow from Vienna develops artificial intelligence for medical image analysis.
– A second closing included an additional €2M from new co-investor Peak Pride Management GmbH, HPH (Hans Peter Haselsteiner) Start-up Unit and current investor APEX Ventures with its "APEX Best in Class" fund. A first closing was led by B&C Innovation Investments GmbH (BCII) and included participation from new co-investor TTIP Beteiligungs GmbH and current investors APEX Ventures, Crista Galli Ventures, IST cube, Nina Capital and Novacapital.
– The new investment will be used to accelerate market entry in Europe and the US, including obtaining FDA clearance for contextflow SEARCH Lung CT, as well as extending its offerings to include new products and features covering a wider range of organs and modalities.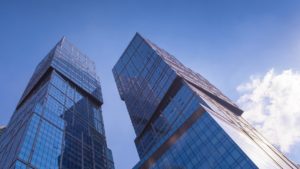 Unicorn Nest news
– Quantum Machines, a company that's setting out to "bring about useful quantum computers," has raised $50 million in a series B round of funding as it looks to fund expansion into quantum cloud computing.
– The company is focused on developing a new approach to controlling and operating quantum processors.
– Code Climate announced $50M in Series C funding.
– The round was led by PSG and joined by previous investors Union Square Ventures, Foundry Group, Lerer Hippeau Ventures, and NextView Ventures.
– Code Climate's Engineering Intelligence products are trusted by over 1,000 companies from start-ups to enterprises.
– Code Climate experienced continued strong growth, more than doubled its headcount, and brought on an experienced executive leadership team.
– Funding will help Code Climate advance its product vision, extend its sales reach, and scale customer success – furthering its mission of helping engineering align activities with strategic priorities, deliver high quality software, and improve team performance.
Unicorn Nest news
– PostHog announced $15m in fresh funding and major new free features for users of data warehouses.
– The company's Series B was led by existing investors Y Combinator's Continuity Fund, with participation from GV (formerly Google Ventures), and takes PostHog's total funding to over $27M.
– Ali Rowghani, Managing Partner at YC Continuity, and former COO at Twitter and CFO at Pixar, will join the PostHog board.
– PostHog's mission is to increase the number of successful products in the world. Their open-source platform lets developers track product usage, understand the impact of new features on user behavior, and integrate product and user data with data warehouses – all without sending any data to a 3rd party.
– Strateos, Inc. announced the closing of its $56.1m Series B financing led by DCVC and Lux Capital with participation from new investors including Eli Lilly and Company, Ally Bridge Group, Black Diamond Ventures, Mack & Co., LLC, and Castor Ventures.
– With this financing, Strateos will continue to drive innovations on its SmartLab Platform™, which integrates data generation and AI-enablement with its unique and flexible automation to accelerate pharmaceutical and synthetic biology R&D.
– Life science research needs faster, more reliable and lower cost data to fully leverage AI-powered analysis tools.
– Strateos is pleased to have the backing of these world-class investors who bring deep expertise in building and scaling innovative platforms at the intersection of the life sciences and information technology.