– Nuvolo is the world's fastest-growing workplace software company.
– Nuvolo has raised an additional $31m in funding led by global venture capital and private equity firm Insight Partners.
– The funding will be used to accelerate global expansion and IWMS platform evolution.
– Today, itopia announced an additional $5.3m in funding to accelerate growth and expand market opportunity.
– Investors include Ocean Azul Partners, Hunt Holdings, and other early itopia backers.
– itopia has raised $14.5m to date with the latest funding.
– itopia experienced its strongest year in 2020 as the global workforce began working remotely in vast numbers due to Covid-19.
– The company expanded its sales and marketing activity and invested in product innovation to meet the needs of the world's fast-growing remote workforce.
– itopia will launch an exciting new product for software development teams later this year.
– The global cloud infrastructure automation and orchestration market is expected to grow at a CAGR of 25.9% from 2019–2024 to an aggregate $73.4 billion by 2024.
– Platform9 raised an additional $12.5m Series D funding for a total of $37.5m.
– The round was led by WRVI Capital, with participation from all existing venture investors including NGP Capital, Mubadala Ventures, Canvas Ventures, Menlo Ventures, and Redpoint Ventures.
– Platform9 also reported an industry-leading NPS (Net Promoter Score) of 71 and a customer satisfaction score of 99% for 2020.
– The company's Managed Kubernetes deployments have become a critical part of many large-scale and complex 5G infrastructure roll outs, hybrid cloud containers-as-a-service, and Edge use cases in the retail, media, and entertainment market segments.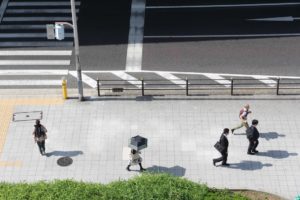 Unicorn Nest news
– StorageOS from London develops a cloud native storage management platform to strengthen the cloud native storage industry.
– Series B $10m round brings company valuation to more than $50m.
– The round was led by Downing Ventures with participation from Bain Capital Ventures, Uncorrelated Ventures and MMC Ventures and new investor Chestnut Street Ventures.
– The new investment will be aimed at scaling the company's sales and customer facing technology teams.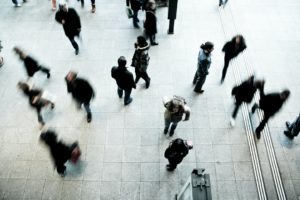 Unicorn Nest news
– Replit, a browser-based integrated development environment (IDE) built for cross-platform collaborative coding, has raised $20 million in a series A round of funding led by A.Capital Ventures.
– Replit, which counts users from big-name companies such as Google, Facebook, and Stripe, closed the funding round in early 2020 but for various business and pandemic-related reasons delayed the announcement until today.
– Replit said it has invested the capital in R&D, hiring, and platform feature launches, noting that its user base has surged by 122% to more than 6 million users while its employee base has doubled.
– Founded out of San Francisco in 2016, Replit touts itself as the "first fully online multiplayer computing environment," one that enables anyone to begin coding with minimal preparation and no downloads.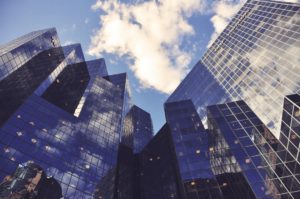 Unicorn Nest news
– AccountsIQ, a London, UK- and Dublin, Ireland based provider of a Financial Management Software (FMS) platform for mid-market SMEs with multiple subsidiaries, branches and locations, secured €5.8M in funding.
– The company will use the funds to continue to expand operations and its business reach.
– RocketRez received $8.4m Series A funding from Blueprint Equity and TIMIA Capital.
– The company has doubled annual recurring revenue growth year-over-year.
– RocketRez has quickly expanded its product suite since its founding in 2012 and revamp in 2014.
– Online, in-person, and call center booking engines are integrated into one full point of sale and inventory management platform for an efficient, streamlined process.
– The company has also created application tools for seamless back-end operations, including managing events, private charters, catering, photos and kiosks, CRM, growth marketing, advanced analytics, staff scheduling and timekeeping.
– RocketRez's cloud-based platform allows tours and attractions to maximize their customer experience, such as allowing businesses to easily manage customer flow in accordance with COVID guidelines.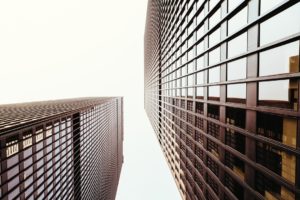 Unicorn Nest news
– ReverseLogix from Cambridge has announced $20m in its first round of external funding.
– The new capital will enhance the company's capabilities and resources to deliver a turn-key, modular SaaS platform to manage, plan and execute the complex end-to-end reverse logistics process for the world's largest e-commerce-focused companies.
– The Series A financing was provided by Cambridge Capital, a leading supply chain technology-focused investment firm. In conjunction with the investment, Cambridge Capital's Benjamin Gordon and Matt Smalley have joined ReverseLogix's Board of Directors.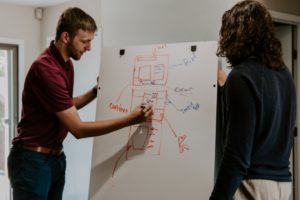 Unicorn Nest news
– Artie is a Los Angeles, CA-based platform for next-gen instant mobile games.
– The company raised $10M in seed funding.
– Backers included Zynga founder Mark Pincus, Kevin Durant and Rich Kleiman's Thirty Five Ventures, music mogul Scooter Braun's Raised In Space, Shutterstock founder Jon Oringer, Tyler & Cameron Winklevoss, Susquehanna International Group; Harris Blitzer Sports & Entertainment + The Sixers Lab, and Manuel Bronstein, VP of Product at Google, and YouTube founder, Chad Hurley.
– The company plans to use the funds to continue advancing its technology platform and launch an initial slate of games in 2021.