– CGTrader, a 3D content provider, raised $10m in Series A funding.
– The round was led by Inventure and joined by other investors.
– The company plans to consolidate its position and further develop its platform.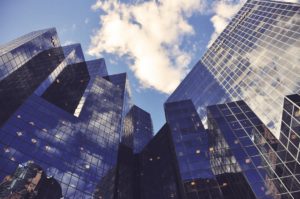 Unicorn Nest news
– Edgybees, a provider of georegistration and augmented reality tools for drone operators, today announced that it raised $9.5 million, bringing its total raised to $15 million.
– The company says the proceeds will be used to drive product research, expand global adoption, and support an "aggressive" hiring strategy.
– The commercial drone market was already accelerating, with reports the industry would grow more than fivefold by 2026 from the $1.2 billion it was reportedly worth in 2018.
– Palo Alto, California-based Edgybees was cofounded in 2017 by Adam Kaplan, Nitay Megides, and Menashe Haskin. Haskin was formerly an engineering manager at Amazon, where he headed the software team for Amazon's Fire TV platform and the Amazon Prime Air development site in Israel.
– YBVR secured $1.5M in financing from Verizon Ventures, TCA and Wayra (Telefonica).
– The funding will be used to advance the company's technology, build its team and further key partnerships.
– With 360-degree streaming, YBVR's video platform significantly enhances the virtual viewing experience.
– Currently used to broadcast events such as Australian Open 2021 in Melbourne, Fan Controlled Football Season 2021 in Atlanta, and Euroleague Basketball F4 in Cologne, Germany, YBVR provides a fully immersive viewing experience for sports fans and concert goers across the world using any connected device.
– Ultra-low latency allows for viewers to simultaneously select from various camera angles for a personalized spectator experience.
– YBVR is able to provide instantaneous streaming through deployment on a previously announced AWS Wavelength with Verizon's 5G Ultra Wideband network.