Ouster grabbed $42M from Series B financing to fund product development and worldwide sales acceleration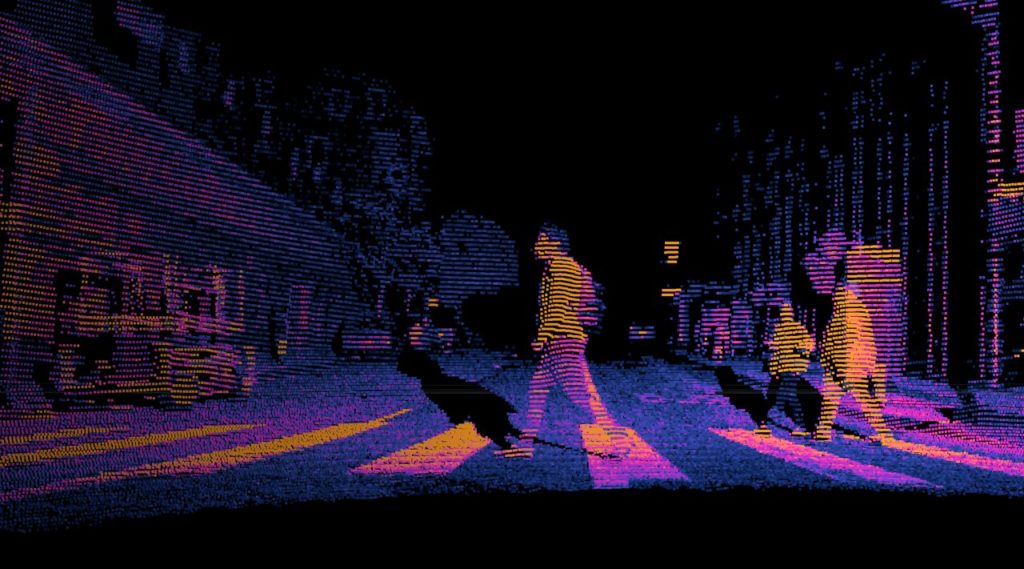 Ouster, a Hi-Tech company founded in 2015, with 160 employees as of September 2020, and HQ in San-Francisco and offices in Paris, Hamburg, Frankfurt, Hong Kong, and Suzhou, that created the automation revolution with high-resolution lidar sensors (robotics and computer vision systems), and served over 800 customers in 15 markets, attracted Series B financing Round of $42M from Fontinalis Partners, Tao Capital Partners, and Cox Automotive, reaching $140M investments from 13 investors. The money attracted will go to develop more products and promote worldwide sales.
Unicorn Nest Dataset Insights
In spite of pandemic-induced delays in the self-driving vehicle industry, Ouster raised Series B Round of $42M. The Round B financing is less than the previous one of $60M directed to prepare the main set of 3 products and build the factory. Because of COVID Ouster had to cut 10% of employees and stop manufacturing at its factory in SF. So Ouster signed a contract with a contract manufacturer Benchmark based in Asia. The new product development has been complete and the products launched back in January 2020. Ouster's simplified semiconductor-based technology helped to lower prices that caused a revenue boost by 62% with third-quarter bookings up 209% year over year. The market of sensors for autonomous machines is very active and competitive now, but Ouster focuses not only on vehicle sensors but also on robotics, industrial automation, and smart infrastructure. As vehicle markets stagnate a bit, the rounds of main competitors do not look dangerous to Ouster: Innoviz Technologies that focuses on autonomous cars raises $65M, while Luminar Technologies announced a partnership with Volvo and also is rather vehicle-oriented. The only real competitor is Google's Waymo, that raised $3B during March-May 2020, and that also works beyond the autonomous vehicle area; Waymo is also interested to expand beyond the self-driving car market while competitors are lagged behind. The main Waymo's project as for now is automation of the subway system in Phoenix (it is also a part of anti-COVID activities along with health monitoring, social distancing, safety training), so their interests do not clash. There is no new investor in the Round, all the participants invested at least since Round A. Fontinalis Partners focuses on next-generation mobility, its latest investments include Helm.ai (software – scalable artificial intelligence for autonomous vehicle) and Gatik (hardware – autonomous vehicles for B2B short-haul logistics). Tao Capital Partners usually focuses on BioTech, but this year it decided to play transportation as well: its investments include TemperPack (manufactures insulated packaging solutions that meet the needs of all industries that ship perishable items) and Sonder (a tech-driven hospitality company offering spaces built for travel and life in cities around the world). The third investor of the Round, Cox Automotive is oriented towards software, e-commerce for consumers, manufacturers and the overall automotive ecosystem worldwide (Acquired by eBay). Till 2018 these corporate funds invested in marketplaces. Since 2019 it started interesting in hardware related to automotive industry. In 2020 this is the first investment of its diversification strategy. Because Ouster is mainly oriented to corporate customers, the price drop of their products opens wider opportunities. That is probably why Ouster selected CA as an investor.
Unicorn Nest Analyst Team Opinion
Ouster has opened offices in Europe and China and it tells about its interest to expand sales globally. This strategy works fine with involvement of local funds. But all of its investors are American, and strong syndicate relations are observed only in their American partners, so future investments are very interesting question here. The only way to Asia, in this case, looks real considering co-investors of Cox Automotive – Beijing-based Bitauto Holdings (e-commerce platform for automobile users, manufacturers, and dealers) and Tokyo-based Toyota Motor Corporation invested with CA. Another interesting point is that TCP and FP have cases with big checks on late Rounds. Despite their low Follow-on index, they proved their interest in Ouster.
About the Author