Fabian Westerheide (Asgard): I consider companies who do customer support and customer communication.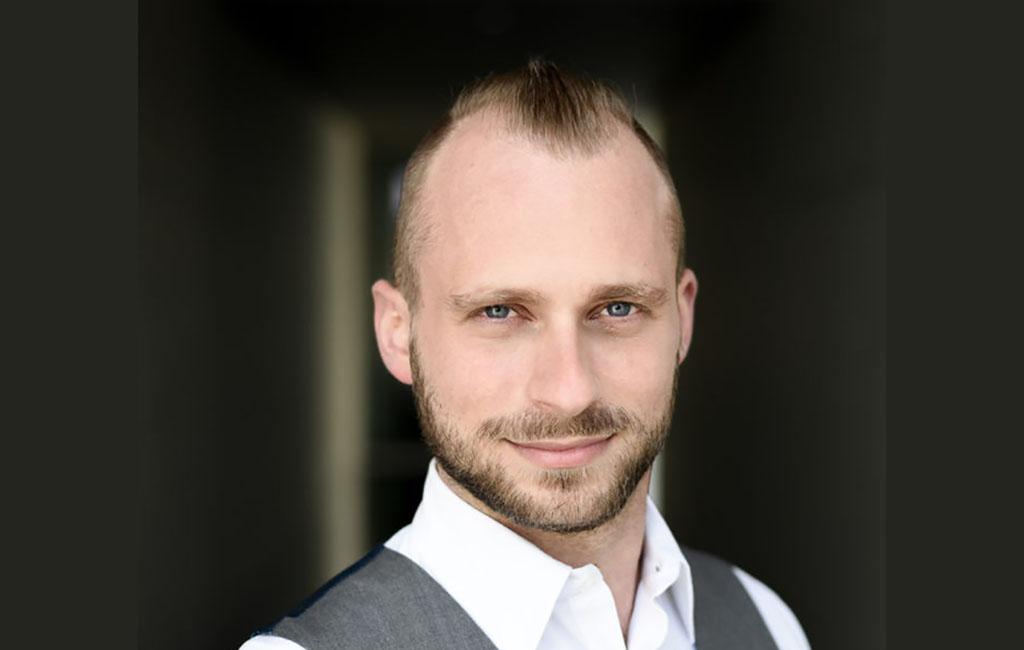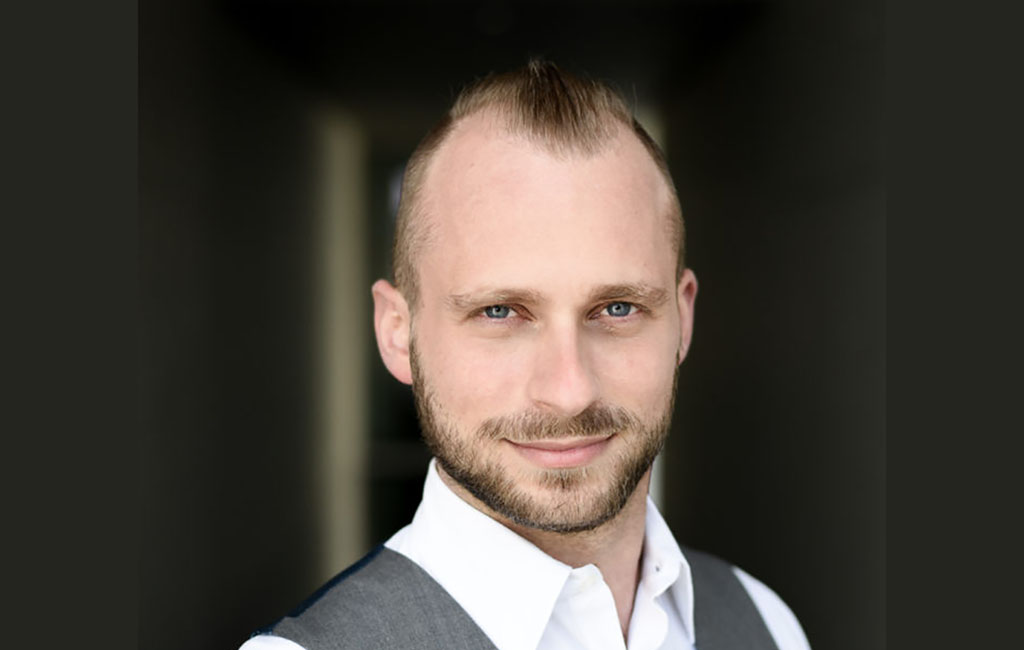 Fabian Westerheide is Managing Partner at Asgard. He advises governmental institutions including the European Commission, European Space Agency, German parliament, Chinese ministry of technology, etc. He is also founder of Rise of AI, the European network for 30,000 leaders in AI.
---
How it's all started? How you decided to enter the venture investment business?
I always say that I failed to become a consultant. While I was at university I wanted to become a strategy consultant to learn how to run companies and then to go to private equity and to learn how to buy companies. When I was in University I didn't know anything about startups and venture capital, and no one was talking about this. I didn't get accepted. So I joined a young company of friends in Berlin, which was a company for building companies at this time, it was one of the first company builders we had in Europe. They started companies like Delivery Hero, which I also was involved with for a couple of years. I started there as an intern, having no idea of Digital Business. We've figured out that we were good at building companies, but also get a lot of investment opportunities. My boss had already started investing as a business angel, so we decided to start a new business on this, and it was called Point Nine Capital. I was involved as the founding member at a launching of the first Berlin-based angel stage VC firm in 2010-2011. My first boss was a serial entrepreneur and business angel, and we turn his business angels network into full typical but very modern hands on operative early stage VC fund. It wasn't the end of the journey, because I never planned to go into venture capital, I was into building companies, I started to invest from there, and it was my entry. Then I left and started my own business where I was doing quite opposite: I was taking in venture capital and business angels, because it was very important for me to be on the other side of the table and to experience the same thing as any entrepreneur. I think, every VC should start their own company to know what they're actually doing. Then in 2014 I went into the AI space and realised that the capital is the largest bottleneck there. There is a lot of good ideas, but no money! So I took my own money and private money from friends and family to start the first VC with focus on AI. I do believe that the best way to enter the VC world is to start and run your own company, to have this experience.
What was the most unusual or memorable startup you ever supported?
I like the company called Accelerated Dynamics, because they had built a swarm intelligence control autonomous machines, so they were rebuilding the swarm intelligence from StarCraft, and it was internally called SkyNet. The system was able to control hundreds of drones, submarines, tanks and cars. You have one dashboard, one interface and one system to control everything.
How many startup projects do you review per year?
Between 800 and 2000. In good years we did about 2000/year, and it was mainly SaaS and marketplaces. But since 2014, I'm an owner of my own firm Asgard, we are interested only in AI. And we see only about 800 AI projects per year, because you never know what the AI is; a lot of people claim it's AI while it's not.
How startup teams usually find you? Do you wait for inflow or scout for interesting ideas and perspective teams?
Both. All my Investments are from network in scouting. I have never done investments from inbound calls in the last 12 years. Nevertheless, it's a regular important source, and we give every deal an opportunity. I would say, it's 70% an inbound (people finding you and writing you) and 30% is network and recommendations.
How you select startups to support? What are your criteria?
The natural approach is the mix of the team, product and market. Is this a right entrepreneurial team? – that's the most critical thing. Is it the right solution at the right timing? And since we invest only in AI, is it a scalable model? Does it solve the problem with data, how do you integrate it, how do you sell it? Is it vitamins or painkillers – is it something that people, companies or industry really need or is this just a nice addition? The due diligence this is very-very long, hundreds of points to check before the investment.
You are interested mainly in artificial intelligence but in which Industries?
As for industries, I'm agnostic. Typically it's B2B, often – industrial AI. But I consider companies who do customer support and customer communication companies. I have companies who do robotics, or security, or HealthCare, or Big data analytics, or automotive. I don't exclude anything, I just try to avoid anything with end consumers.
At what stage you prefer to enter?
I would say between seed and Series B. I don't mind the stage that much, since we are not the largest fund – there are funds with a lot of money out there. With our focus on AI we're bringing a lot of knowledge network and experience with us, but not the biggest checks. I used to enter at seed stage being the first investor and did Series B with 1m Euro checks, and everything in between.
Geography of your interests?
It's mainly Europe. It used to be global, but we see that every ecosystem is closing, and Americans, Chineses and Europeans are building walls. We have decided to stay mainly in Europe and within Europe it's the top spots – London, Paris, Berlin with Berlin being the strongest one.
What is your due diligence procedure and how long does it take you to cover the whole way from the first meeting with founders to contract and check signing?
The fastest I've done was one day – I met with the founder and I signed the papers. I've done something in 1 or 2 weeks, once it took 3 years. The most important thing is that you have to build the trust to the founder. The founding team or the founder, depending on how they have built the company, is something I observe: how do they get along with challenges, how do they build the product, can they do sales. The earlier you trust, the earlier you invest. I've done it, as I said, in 1 day and 1 meeting with the person I knew for 10 years, I knew his other companies. He was starting a new business and having a new funding round еру туче вфн, so he proposed me to join. I visited him, gave him a handshake and signed the papers. I know the market, I know the product. I didn't do any detailed due diligence, but other investors did, it was enough for me, because I knew the founder. If you do typical due diligence processes, you should know the product well: you want to see the architecture, maybe the code, you want to see the tractions they have; do they have technical proofs and the demos, and sales. What are their customers saying, what are the pipelines, what is the team to get the feeling of the culture. How driven are they, do they go for a sprint or for a marathon. Everything is soft in terms of, say, valuation: other investors, cup table, legal situation, geography – as I said, it's over 100 points on which we do due diligence.
And how big is a check you usually issue?
The smallest is €50,000 and the largest was a couple of millions I have done in the past. In average, it's a couple of hundred thousands, depending on the team and stage.
How many Xs do you expect on exit for your investment?
10x. You want more, but the history shows me that if a company goes well, that's possible. If a company is not doing well, you're happy to get anything back. The company should have the potential to make 10x, to be at least 10 times faster, better, have 10 times better product than the competition. Otherwise you shouldn't invest.
What percentage of ownership of a company is fair to take for investment?
It also depends. I don't care so much about the percentage. At the seed round the founding team should have at least 70% left, at a Series A the team should have more than 50%, later less, but still enough for the long run.
What qualities you are looking for in teams?
I always like when CEO is also a CTO or a CTO moved to the sales. For AI companies it should be a technical founder, someone either with technical experience or very strong in the technology. I have invested into business people too but they were doing tech for years. Then they have to have the endurance, they have to stay long enough in the game to survive the mental highs and lows, the crisis, the financial burns, etc. Someone of them needs the skill of raising money – unfortunately, it is very important. You need to have the balance between developing a product, which is really cool and amazing, and making it ready for the market, going out, testing it and improving. You cannot do something for years and then try to find a customer – you need to have a customer and work with him from the beginning. Then you need to have someone charismatic enough to lead a team, to build it. If you do Investments, you only see the first 10 to 20 employees, at very early stage it may be just 2, so you need someone who can build a team of 200-300 or more people. The reality is that every phase needs a different CEO. There are not many CEO who started the company and led it to the IPO, the founders should be ready to adjust here, too.
Investors prefer to work with teams. But have you ever supported a one-person startup?
Yes. For example, we invested in the company named I2X. It was a very successful and experienced entrepreneur, who had enough cash and had done dozens of companies before. He was a CEO, and hired CTO and the team. He was a solo entrepreneur, and I never had a problem with this. The truth is, that when you see a deal, the company already has 20 employees, so that's already a team, even if the founder was one person. At certain stage other founders are joining, so it is the question of definition. I have already invested in a company which had 6 founders, if you have 6 founders, you're usually lose one of them every year, and after 4 years they're down to only 2 founders. This is the natural thing, you just need to be prepared to this.
What are your red flags?
The first one is an aggressive valuation which is combined with overconfidence. For sure, you need to have confidence as a founder, but you need to combine it with humbleness in a certain way. I don't like teams that are starting a business because founders have the midlife crisis and need to do something useful with their lives. If you do not understand that a startup thing is some very large, very painful, very enduring and definitely not the easiest way to get rich, you shouldn't start it.
Have you ever rejected a startup and then regret it?
Yes, but I invested in them 1 or 2 years later.
Accepted and regret?
I've invested in a company with the founder who was starting a technical company, but he did not like sales and he did not like technology.
Can you name industries you really like, yet will never invest into?
Honestly I don't care if it's, say, gambling. For sure I won't do human or drug trafficking – ever. I would say, I don't want to invest in anything illegal. Everything that is useful for humankind is okay. I don't do that much some industries, because I don't know them well, which are, for example, HealthCare and Financial market. But it's not that I don't like them, just they are very complicated and regulated, and I believe you should be a market expert with this.
Have your approach changed after COVID-19?
No. No change: business as usual.
But is COVID a threat or opportunity for VC business?
VC business has no threats, it always sees opportunities. The VCs are the least affected on the short run. They have very small teams, they have large office spaces. Maybe they will travel less and networking less, but this is a problem all business people have now. It might be a little bit more challenging for fundraising, but fundraising is always tricky. Only the social interaction and network building is hampered, but it is not unique for VCs now – we all affected by this.
In not so hypothetical situation, when you see that a couple of startups can perfectly compliment each other and create an incredible product, what you do?
I haven't seen that! Usually a startup is better combined with a more mature company – as a strategic investor, or a strategic partner, or a paying customer. I think, if you have a good product, someone will pay for it, otherwise you don't have a good product. If startups start to combine themselves, that means one of them is failing and the other one's absorbing it.
What books, movies, blogs, events can you suggest to startup founders?
Regarding events: that's always in your local ecosystem. Every ecosystem and every main city has its own events audience. If you're going for AI, I would highly recommend our Rise of AI events for everyone who is involved in the ecosystem. If you want to read something about the AI, I would recommend to follow me on LinkedIn, because I publish regularly insights about AI there. Otherwise I won't recommend anything. It is always a question who is reading what you publish – startup founders or other VCs. VC is a very small and very special world which is very different from the startup world.
Can you name three most breakthrough startups in the history?
My first thought is Tesla, which proofs that you can build an absolutely new company even within an industry that is 100 years old. The second one is Google – it's the most impressive company out there. And I'm a big fan of Amazon. Google has made us to access the internet easily, and Amazon is making it possible for us to use it.
Your three advices to founders
Only take money from investors who don't need it back. Only start a company you really passionate for. And find a business partner who is more mature and experienced than you are.
Which desktop game can you compare VC business with?
I take Civilisation.
Are you satisfied with what you do, or do you think to apply your knowledge and skills to something else in the future?
I'm not finished with my career in VC and still have some potential to grow and grow into other roles. Also I could imagine how I bring in my skills at AI into existing funds or how I start a larger fund with a new partner to scale it on the capital side and a team. I mean, I've started my current firm as a founding partner, but this does not have to be the end of everything. I have gained a lot of experience and knowledge over the last years, and I can imagine to combine this with other people who bring other skills to the table.
What is your second favorite city in Germany?
Hamburg. I love Berlin, there's no second place for me.
About the Author