Unicorn Nest news
– Butter is a London, UK-based fintech platform creating a Buy Now Pay Later (BNPL) travel agency.
– Company raised £15.8m in funding.
– The round was led by BCI Finance, the credit arm of London based venture builder Blenheim Chalcot, as well as a number of other private angel investors.
– The new investment will be used to accelerate the rollout of Butter's open-banking based BNPL shopping app.
Unicorn Nest news
– Fishbrain is a Stockholm, Sweden-based sport fishing app, social network, and digital marketplace.
– The company raised $31m in funding.
– Backers included Consensus Småbolagsfond and Adrigo Asset Management, as well as all main existing shareholders, including B Capital Group and SoftBank Ventures Asia.
– The company will use the funding to continue to scale its user base, solidify its position in Sweden and Norway, strengthen its engineering, product, marketing, and sales teams at its HQ and product hub in Stockholm, as well as through hiring in the US and throughout Europe.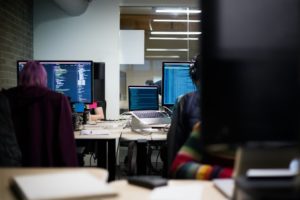 Unicorn Nest news
– Aero, a startup backed by Garrett Camp's startup studio Expa, has raised $20m in Series A funding.
– The round was led by Keyframe Capital, with Keyframe's chief investment officer John Rapaport joining the Aero board.
– Cyrus Capital Partners and Expa also participated.