– Optibus announced that it has raised $107m in a Series C round, co-led by Bessemer Venture Partners and Insight Partners.
– The funding comes as Optibus is launching one of its most significant updates: the Geospatial Suite, which significantly improves transportation networks and transit equity through the use of data-driven planning.
– Optibus will use the funding to continue expanding its global presence and enhance product capabilities such as optimization and artificial intelligence algorithms that improve mass transit for passengers while also increasing operational efficiency. The funding will also go toward accelerating the deployment of zero-emission vehicles – replacing mass transit fleets based on fossil fuels and lowering emissions worldwide, just as the US rejoins the Paris Agreement and the mitigation of climate change once again becomes a global effort.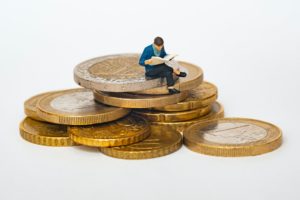 Unicorn Nest news
– Elucidate, a Berlin, Germany-based financial crime risk scoring platform, raised €2.5m in pre-Series-A funding.
– The round led by Frontline Ventures with participation from existing investors Seed X Liechtenstein, APEX Ventures, and Big Start Ventures.
– The new investment will be used to accelerate market penetration to the public sector and regulators, in addition to banks, non-banking financial institutions (NBFIs), VASPs and fintechs already using the platform to assess, score and price financial crime risk.