– Language I/O announced it has raised $5m in funding.
– This is significant as the company was bootstrapped since 2015, except for a $500k seed round in October 2016.
– Bob Davoli and Bruce Clarke co-led the round, and were joined by other investors including Omega Venture Partners, Michael Wilens, Tom Axbey and Eric Schnadig.
– Golden Seeds participated in the original seed round as well as this latest round of funding.
– Davoli and Axbey will join the Language I/O board of directors along with the two co-founders of Language I/O, CEO Heather Morgan Shoemaker and CBO Kaarina Kvaavik.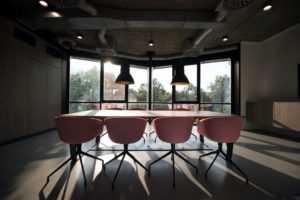 Unicorn Nest news
– Levitate has added $8M of funding to their Series B round, bringing total fundraising to $20M.
– The company's $8M financing comes from its existing investors (Tippet Venture Partners, Peter Gassner, and Bull City Venture Partners) along with Lipson, who participated in this round personally.
– Levitate is a marketing software platform designed to help small businesses grow through the lost art of keeping in touch.