– Seattle digital home closing service JetClosing closed an $11m Series B round.
– Funds and accounts advised by T. Rowe Price Associates invested, as well as Pioneer Square Labs and Trilogy Equity.
– Total funding to date is approximately $37m.
– JetClosing on Friday also announced that former Amazon leader and ex-Bulletproof 360 chief Anna Collins is taking over as CEO.
– Collins previously led Bulletproof, a lifestyle company whose signature product is the brain-boosting butter-infused Bulletproof Coffee, as president and COO.
– She spent about six years at Amazon, including a role as GM of Worldwide Prime Membership, and also held leadership roles at PhotoRocket, Microsoft, drugstore.com, and aQuantive.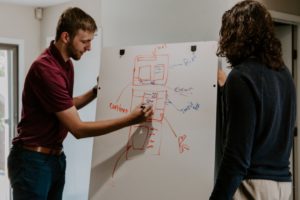 Unicorn Nest news
– BlockFi completed its series D fundraising round, which was led by new investors including Bain Capital Ventures, partners of DST Global, Pomp Investments, and Tiger Global.
– The $350m round follows three prior rounds totaling $100m within the last two years.
– The company's series D round values the company at $3b and will enable further innovation in the product suite, accelerate expansion into new markets, and provide capital for select acquisition opportunities.
– BlockFi has added multiple senior executives and announced a number of retail and institutional investor-focused products and initiatives, including: a Bitcoin Rewards Credit Card; the BlockFi Bitcoin Trust; an OTC trading desk; and Private Client Services in Asia.