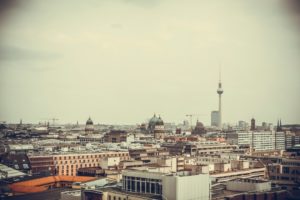 Unicorn Nest news
– Genomatica from San Diego develops sustainable materials using biology to replace widely-used chemicals and materials.
– The company raised 118m in Series C funding.
– The round was led by Novo Holdings.
– The new investment will be used to scale production for its portfolio of products and invest in new technologies to amplify the impact of sustainable materials across a range of industries.
– EnginZyme has extended its Series A to €11m and raised the total to €11m.
– The extension round was led by Industrifonden, Sweden's largest deep tech venture capital firm, followed by SEB Greentech VC and existing shareholders.
– EnginZyme is developing a technology platform for sustainable production of chemicals.
– The company has produced catalysts at multi-kilogram scales and operated pilots capable of producing 50 tons per year of product.
– This year will see the company pilot production processes and advance partnerships across markets such as high-performance cosmetics, food applications, alternative sweeteners, and flavors and fragrances.