– New Zealand-based electric utility bike company Ubco announced a new strategic partnership with TPK Holdings, a Taiwanese electric components manufacturing company.
– As part of the agreement, TPK will be leading Ubco's Series B with a $10 million investment, bringing the company's total funding to $23 million.
– TPK will also bring the company significant supply chain support as well as scaling and manufacturing capabilities in the near future.
– At the initial stage of the partnership, TPK's large network of global suppliers will help Ubco ramp up production of its flagship 2X2 electric utility bike, which comes in an off-road version geared for farmers and a city version geared for last-mile logistics.
– Ubco is also gearing up to release two new vehicles for which TPK will provide dedicated manufacturing support.
– Airwallex announced it has raised US$200m in an oversubscribed Series E financing round, increasing the company's valuation to US$4b.
– This latest investment follows an extended Series D capital raise earlier this year in March, cementing Airwallex's position as one of the fastest growing unicorns amid an unprecedented business environment affected by COVID.
– The investment will support Airwallex's global expansion and enable the company to accelerate multiple product development initiatives across its five engineering hubs, grow its sales and commercial teams and increase its breadth of offerings for SMEs and larger enterprises operating in the digital economy.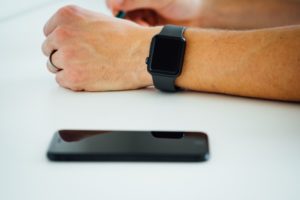 Unicorn Nest news
– Flippa is an Austin, Texas-based global online marketplace to buy and sell online businesses and digital assets.
– The company raised $11m in Series A funding.
– The round was led by OneVentures through its 1V Growth Fund V, with participation from: Andrew Walsh (ex-CEO Hitwise, acquired by Experian); Mark Harbottle and Matt Mickiewicz – Co-founders of Flippa, as well as 99designs; Gabby & Hezi Leibovich (Founders of Catch.com.au); Guy King and Bevan Clarke (Founders of RetailMeNot.com); Tim O'Neill and Tim Fouhy (Founders of Reactive Media).
– The company plans to use the proceeds of its Series A round to double its headcount to more than 100 employees, hiring globally including in Melbourne, San Francisco, Austin, and also remotely, across all departments including engineering, product, sales, marketing and more, and expand its platform product functionality, including scaling its proprietary business valuation tool.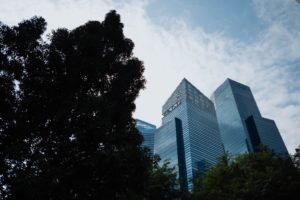 Unicorn Nest news
– zkTube Labs is a Melbourne, Australia-based Ethereum Cross-Rollup Layer 2 protocol.
– The company raised $15m in Series A funding.
– The round was led by the Singapore DASH Foundation with participation from Canada OneUni Capital, Amplio Capital (Bitmart), Chainfir Capital, YFund, July Capital and other institutions.
– The funds will be used for the comprehensive operation of the Mainnet including Mainnet mining, PayTube Wallet, and the Layer 2 ecosystem construction.
– HeartLab, a medtech startup, raised $2.45m in seed funding.
– The company plans to expand its AI-powered heart scanning and reporting platform to cardiologists in the United States by early next year.
– HeartLab provides an end-to-end solution for echocardiograms, the ultrasound tests that doctors use to examine a patient's heart structure and function.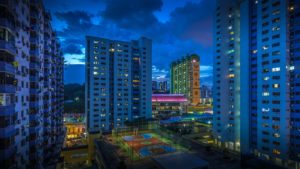 Unicorn Nest news
– Delegate Connect, a virtual/hybrid events platform, raised $10m in seed funding.
– The round was led by AirTree Ventures and joined by Skip Capital, TEN13 and Australian startup founders like LinkTree's Alex Zaccaria and Go1's Andrew Barnes.
– The capital will be used to build Delegate Connect's teams in Melbourne, London and Norway, which enable it to handle events around the world, increasing headcount from 45 to more than 100 by December.
– It also plans to open a United States-based office soon.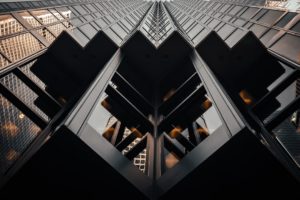 Unicorn Nest news
– Canva – a global visual communications platform based in Sidney, Australia – raised USD $200m in a funding round which valued the company at USD $40b.
– The round was led by T. Rowe Price with participation from new and existing strategic investors Franklin Templeton, Sequoia Capital Global Equities, Bessemer Venture Partners, Greenoaks Capital, Dragoneer Investments, Blackbird, Felicis, and AirTree Ventures.
– The company intends to use the funds to accelerate growth, including expanding its team of more than 2,000 employees, which it is expected to double in the year ahead.
– Prospection has successfully raised $45m from institutional investors in a Series B round, cornerstoned by new investor Ellerston JAADE with participation from existing shareholders Main Sequence and Horizons Ventures.
– Prospection uses real world data, powering evidence to deliver better patient outcomes. Its powerful AI algorithms follow millions of de-identified patients over time to search for patterns in their health and treatment journey. Uniquely, these algorithms can ingest multiple longitudinal patient and commercial datasets globally from varied sources such as governments, insurers, healthcare providers/institutions and health records, to produce rich and accurate insights at high speed.
– These datasets are turned into actionable, medical insights to help determine the best treatment plan for a patient, locate patients who would benefit from improved therapeutic decisions and be written into publishable evidence for scientific journals.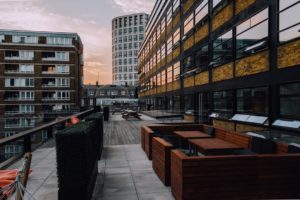 Unicorn Nest news
– haemaLogiX from Sydney is a biotech company developing a drug to treat a rare blood disorder.
– The company raised $10M in Series A funding.
– The round was led by Platinum Asset Management via its Platinum International Health Care Fund.
– The investment will be used to support the manufacturing of the next batch of the Kappa antibody plus the conduct of a higher dose, 30mg/kg, monotherapy study and prepare for two further studies.
– SubQuery announced a US$9m funding round for the first decentralized data aggregation layer for the Polkadot ecosystem.
– SubQuery aims to improve access to decentralized blockchain data by creating a vibrant marketplace for data indexing and provisioning.
– SubQuery's technology provides Polkadot and Kusama developers with the tools needed to easily explore, transform and analyse on-chain data.
– As a result, blockchain developers can focus on product development and user experience rather than building their own querying systems.
– Unleash live, one of the world's leading A.I. video analytics platforms, announces an $8m Series A funding round led by SafetyCulture.
– Launched in 2016 by co-founders Hanno Blankenstein and Jason Grier, Unleash live's A.I. powered real time analytics platform, 'Intelligent Remote Vision', generates immediate insights that enable enterprises to materially drive down costs, raise productivity, increase accuracy, and improve safety.
– The company has seen over 500% growth since March 2020.
– Tritium Holdings Pty Ltd ("Tritium"), a global developer and manufacturer of direct current ("DC") fast charging technology for electric vehicles ("EVs"), announced a AUD$40 million private placement.
– The round was led by Cigna Investments, the investment arm of Cigna Corporation, a U.S.-based global health services company.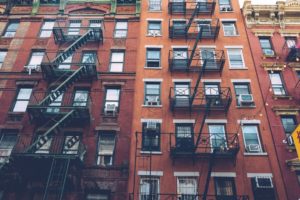 Unicorn Nest news
– Litmaps from Wellington NZ develops a research software platform.
– The company raised $1M in seed funding.
– The round was led by Icehouse Ventures and attracted new investor – Quidnet Ventures as well as Angel HQ, K1W1, Exponential Founders Fund, and several strategic independent angel investors.
– The new investment will be aimed at accelerating the company's international adoption.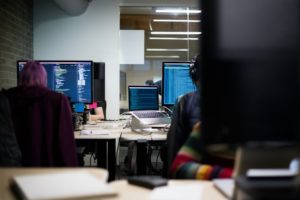 Unicorn Nest news
– Quantum Brilliance is a full-stack quantum accelerator startup based in Canberra, Australia and Stuttgard, Germany.
– The company closed a USD$9.7m seed funding.
– The round was co-led by the QxBranch founders' and Main Sequence investment consortium with participation from CP Ventures, Investible, Jelix Ventures, MA Financial (formerly Moelis Australia) Growth Ventures Fund, R3I Ventures, and Ultratech Capital Partners.
– The new funding will be used to hire for 20 roles including VP of Engineering and scientists, physicists, software engineers and control engineers.
– Sydney-based Fable Food, a plant-based food startup, raised $6.5m in seed funding.
– The round was led by Blackbird Ventures and joined by AgFunder, Aera VC, Better Bite Ventures, Ban Choon Marketing and former Sequoia Capital partner Warren Hogarth.
– The company plans to launch in the United States by the end of this year.