Unicorn Nest news
– Fishbrain is a Stockholm, Sweden-based sport fishing app, social network, and digital marketplace.
– The company raised $31m in funding.
– Backers included Consensus Småbolagsfond and Adrigo Asset Management, as well as all main existing shareholders, including B Capital Group and SoftBank Ventures Asia.
– The company will use the funding to continue to scale its user base, solidify its position in Sweden and Norway, strengthen its engineering, product, marketing, and sales teams at its HQ and product hub in Stockholm, as well as through hiring in the US and throughout Europe.
– Ryu Games, a startup that helps developers add cash tournaments to their mobile games, announced this morning it has raised $2.3 million in a seed round.
– The funds came from a number of investors, including Side Door Ventures, MGV Capital, Velo Partners and Citta Ventures.
– In addition, 500 Startups participated in the round.
– TechCrunch first caught wind of Ryu during its participation in the most recent 500 Startups demo day.
– At the time, we were enthused by the idea of gamers wagering money to go head-to-head with other players on mobile devices.
– Investors appear to back our first impression of the company.
– Bevy has raised $40m at a $325m valuation to grow its platform for staging virtual events for enterprises.
– And it has also broken a diversity barrier by bringing 25 Black leaders on as investors.
– Palo Alto, California-based Bevy helps enterprises build, grow, and scale their global customer communities using its platform for virtual, in-person, and hybrid digital-physical events.
– The funding came from Accel Partners, LinkedIn, Qualtrics cofounder Ryan Smith, and Upfront Ventures.
– About 70% of the individuals participating in the round — representing 20% of total funds raised — are Black investors, including diversity pioneer James Lowry, Facebook board member Peggy Alford, and Beats by Dre marketing exec Omar Johnson.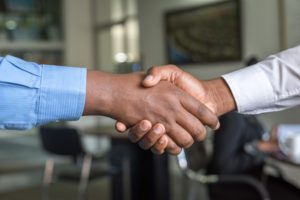 Unicorn Nest news
– Invstr, a financial education platform, raised $20m in Series A funding.
– The round was led by Ventura Capital and joined by Finberg, European angel investor Jari Ovaskainen, and Rick Haythornthwaite.
– The company plans to use the funding to expand its product offering.