– Termii, a Nigerian communications platform-as-a-service startup, raised $1.4m seed funding.
– The round was co-led by African early-stage VC firm Future Africa and Japanese but Africa-focused VC Kepple Africa Ventures.
– Other investors include Acuity Ventures, Aidi Ventures, Assembly Capital, Kairos Angels, Nama Ventures, RallyCap Ventures and Remapped Ventures.
– Angel investors like Ham Serunjogi, co-founder and CEO of Chipper Cash; Josh Jones, former co-founder and CTO, Dreamhost; and Tayo Oviosu, co-founder and CEO of Paga also participated.
– Wefarm, a social networking platform aimed at independent farmers to help them meet each other, exchange ideas and get advice, and sell or trade equipment and supplies, has raised $11m funding.
– The funding is an extension to the company's 2019 Series A, and is being led by Octopus Ventures.
– True Ventures (which led the 2019 round), Rabo Frontier Ventures, LocalGlobe, June Fund and AgFunder also participated.
– Wefarm has raised $32m since being founded in 2015.
– To date, London-based Wefarm has primarily found traction in countries in East Africa.
– Its service is available via a website, but most of its users are accessing without any internet use at all, via the company's SMS interface.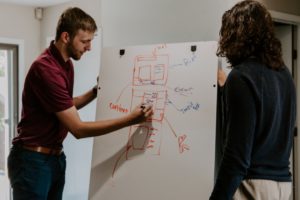 Unicorn Nest news
– Postscript is a Scottsdale, Ariz.-based text message marketing platform for Shopify stores.
– Company raised $35m in Series B funding led by Greylock Partners with participation from YC Continuity Fund, OpenView, and others.
– The new investment will be used to further develop products with immediate investment into new features and improvements that continue maximizing SMS as a customer lifecycle channel and delivering ecommerce experiences over SMS and grow the team with additional talent in customer success, engineering, and go-to-market.