Unicorn Nest news
– P&P Optica closed its Series B funding round.
– The round was led by Ag Capital Canada, with new investor Synovus Family Office as well as existing investors Fulcrum Global Capital, Export Development Canada and others.
– The financing will be used to accelerate implementation of PPO's detection system in food processing plants across Canada and the US.
– The funding will be also used to expand development of the company's advanced software and insights for the food processing industry.
– This includes artificial intelligence (AI) tools that enable processors to collect, view, and analyze detailed information about food composition and quality in real-time.
– Infinite Cooling Inc. has closed $12.25m in Series A financing led by Material Impact.
– The company will use the funds to amplify the company's momentum, deploy its product on large-scale facilities and expand its growing customer base.
– Using proprietary technology developed at MIT, Infinite Cooling harvests the large amounts of pure water that are produced as a by-product of cooling systems in power plants, data centers and manufacturing facilities.
– This makes industrial processes more sustainable, mitigates their impact on local aquifers and reduces operational costs. It also improves safety and reliability by capturing cooling tower plumes.
– For a single medium-sized power plant, this can result in over a hundred million gallons of water saved and millions of dollars in water cost savings per year.
– Rheaply, a climate tech company that combines a resource-sharing network with a user-friendly asset management platform, announced that it has raised a $2.2m inter-series funding round led by Microsoft's Climate Innovation Fund, with additional investments made by MIT Solve's investment arm, Solve Innovation Future.
– The investments will be directed towards building carbon-based reporting into the platform, so companies can measure carbon emissions reductions as they utilize the platform.
– Rheaply's unique platform, Asset Exchange Manager (AxM)TM, maximizes the reuse, remanufacturing, and exchange of resources within and across organizations. The platform tracks inventory and depreciation, allowing users to better visualize, quantify, and utilize surplus assets, or to dispose of them properly.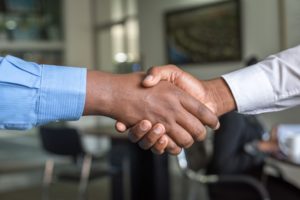 Unicorn Nest news
– ecoATM Gazelle is a global smartphone and mobile device re-commerce company.
– The company raised $75M in funding.
– The round was led by Cowen Sustainable Advisors.
– The company intends to use the funds to build and deploy thousands of automated retail fulfillment kiosks across the US, Europe and Asia, accelerate deployment of AI-enabled omni-channel mobile, web, and fintech retail product extensions, support new market launches with increased multi-channel marketing campaigns and operational investments.
– Recyclops, a technology-enabled sustainability and recycling startup, has just closed a $3m seed round investment led by Lerer Hippeau and Glad, a member of The Clorox Company, to further develop the startup's proprietary technology and its expansion to 20 additional states, or over 100,0000 households currently without recycling options.
– The company, which launched in 2014, currently serves more than 10,000 households in nearly 100 cities across 10 states, and employs approximately 200 independent contractors across the country.
– In 2020 alone, Recyclops diverted more than 3 million pounds of recyclables from the landfill and is on a mission to grow that by bringing recycling to areas where it doesn't currently exist, as well as addressing other challenging sustainability issues.
– Rheaply raises $8M in Series A round led by High Alpha with investment from 100 Black Angels & Allies Fund, Concrete Rose Capital, Hyde Park Angels, M25, MCJ Collective, Morgan Stanley Multicultural Innovation Lab, Revolution's Rise of the Rest Seed Fund, and Salesforce Ventures.
– Rheaply's platform eliminates potential waste by instituting the principles of a circular economy, a model that emphasizes "designing out waste and pollution, keeping products and materials in use, and regenerating natural systems."
– Rheaply has helped organizations divert over 14.5 metric tons of waste and produce $1.6M in cost savings via over 5,000 transactions.