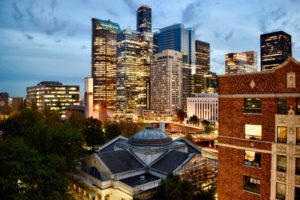 Unicorn Nest news
– GigaIO from Carlsbad is a creator of data center rack-scale architecture for artificial intelligence and high-performance computing solutions.
– Series B $14.7m round was led by Impact Venture Capital with participation from Mark IV Capital, Lagomaj Capital, SK Hynix, and Four Palms Ventures.
– The new funding will be used to expand the company's sales and marketing efforts by recruiting more partners and expanding channel programs.
– Versa Networks, the leader in SASE, announced that it has raised $84m in a Series D funding round, bringing the company's total amount raised in funding to $196m.
– The funding round was co-led by investors Princeville Capital and RPS Ventures, with additional participation from existing investors, including Sequoia Capital.
– This new round of funding will enable Versa to introduce new go-to-market strategies, launch new sales and partner enablement initiatives, and address new markets to further cement its leadership position in the Secure Access Service Edge (SASE) market.
– According to Gartner, the SASE market is expected to grow at a CAGR of 42%, reaching almost $11bn, with at least 40% of enterprises having SASE adoption strategies in place by 2024.
– Plume, a mesh-Wi-Fi platform, raised $270m funding.
– The round was led by Insight Partners and values the company at $1.35 billion.
– The company has deals in place with some 170 carriers around the globe that provide residential broadband services, reselling Plume's mesh technology as a way to improve home Wi-Fi connectivity.