– HaptX is raising more cash to meet demand for its haptic gloves that help enterprise customers working in virtual reality and robotics.
– The company just landed $12m from existing investors including Verizon Ventures, Mason Avenue Investments, Taylor Frigon Capital Partners, and Upheaval Investments.
– Total funding to date is $31m.
– HaptX released the HaptX Gloves DK2 in January and said all inventory is sold out.
– It will use the funding to launch a second manufacturing run.
– The company is also moving its headquarters to back the Seattle area, where it originally launched before moving to California and will open a new 15,000 square-foot space.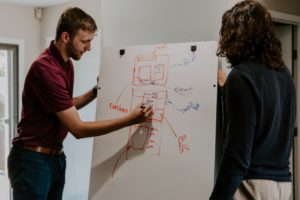 Unicorn Nest news
– Origin Wireless, a developer of a wide range of Wi-Fi smart home, health, well-being, and indoor tracking applications with high performance, low cost, and ease of use, announced it has closed its recent financing round and raised a total of $14m.
– The company received funding from key investors and partners including Verizon Ventures and Alarm.com.