– Mexico City-based last-mile logistics platform Cargamos wants to own same-day delivery in Latin America.
– The company has announced a $7m raise in follow-on funding, bringing its total seed round to $11m.
– It will use the funding to build a large fulfilment facility in Mexico City.
– It also wants to expand its network of mini distribution centers which it calls points of delivery, AKA "pods", where packages are sorted and sent out for final delivery.
– The company currently has about 50 pods, but wants to more than double that number in the next six months so that it can cover a service area around Mexico City of up to 75 additional cities.
– Kavak, a Mexico City-based startup that operates a pre-owned car marketplace in Latin America, announced that it has raised a massive $700 million in a Series E round that more than doubles the company's valuation to $8.7 billion.
– Cambridge, Massachusetts-based General Catalyst led Kavak's Series E, which brings the company's total raised to over $1.5 billion since its 2016 inception.
– Tiger Global, Spruce House, D1, SEA, Founders Fund, Ribbit Capital, SoftBank and others also participated in the latest financing.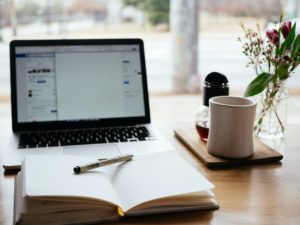 Unicorn Nest news
– Addi is a fintech and digital commerce startup based in Bogota, Colombia, and Sao Paulo, Brazil.
– Company raised $75m in extension Series B funding.
– The round was led by Greycroft with participation from new investors GGV Capital, Citius Capital, and Intersection Growth Partners, as well as existing investors Andreessen Horowitz, Citius VC, Endeavor Catalyst, Foundation Capital, Monashees, and Quona Capital. Union Square's Opportunity Fund also participated in the round.
– The company will use the funds to continue to scale its current operations in Brazil and Colombia, expand into Mexico in early 2022, enhance its BNPL offering while allowing customers and merchants to pay in new ways through its platform and its app, which launches later this month.
– Flat.mx, a real estate marketplace, raised $20m in Series A funding.
– The round was led by Anthemis and 500 Startups, and joined by ALLVP and Expa.
– Other investors include Opendoor CEO and co-founder Eric Wu, Flyhomes' co-founder and CEO Tushar Garg, and Divvy Homes' co-founder Brian Ma.
– The company plans to use the funding to expand its operations in Mexico and Latin America.
– Petlove&Co, a São Paulo-based digital platform for products and services for the pet market, announced that it has raised about $150 million (R$750 million) in a funding round led by Riverwood Capital.
– The round is nearly double that of what Petlove has raised in its history.
– The company started its life as PetSuperMarket when it was founded in 1999 in the early days of the internet.
– The company continues to operate an online store offering a wide range of pet products and services.
– Brazilian digital lender Cora raised $116m in Series B funding.
– The round was led by Greenoaks Capital and joined by Tiger Global and Tencent.
– Existing backers Kaszek, QED and Ribbit Capital also participated.
– The company declined to comment on valuation.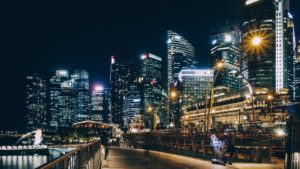 Unicorn Nest news
– WherEX is a Santiago, Chile-based e-sourcing company.
– The company raised $7M in Series A funding.
– The round was led by Kayyak Ventures with participation from FJ Labs, Jaguar Ventures and Tuesday Capital.
– The new investment will be aimed at expanding to LatAm and the US market.
– QuintoAndar, a Brazilian proptech, raised $120m in Series E funding.
– The round was led by Greenoaks Capital and Tencent, and joined by Ribbit Capital, and others.
– It brings QuintoAndar to a valuation of $5.1 billion.
– The company plans to enter the Mexican market as its first expansion outside of its home country.
– São Paulo-based Kovi raised $104m in Series B funding.
– The round was led by Valor Capital Group and Prosus Ventures, and joined by Quona, Broadhaven Ventures, GFC, Monashees, UVC Investimentos, PIPO, Norte, Maya Capital and Globo Ventures.
– The company also recently closed on a $20m debt facility.
– It is not yet a unicorn, according to execs, who declined to reveal valuation.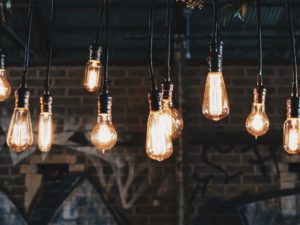 Unicorn Nest news
– Ualá, a Buenos Aires, Argentine-based fintech company, raised $350M in Series D funding.
– The round was led by SoftBank Latin America Fund and Tencent with participation from funds managed by Soros Fund Management LLC, funds managed by Goldman Sachs Asset Management, LP, Ribbit Capital, Greyhound Capital, Monashees, Endeavor Catalyst, D1 Capital Partners, 166 2nd, along with angel investors such as Jacqueline Reses and Isaac Lee.
– The company, which reached a valuation of $USD2.45b, intends to use the funds to expand operations, with plans to have a team of 1,500 employees by the end 2021, and its business reach, developing new business verticals, providing innovation and technological development in Latin America.
Unicorn Nest news
– Orchata, a mobile app enabling consumers to get groceries delivered in 15 minutes, with no substitutes and at supermarket prices, raised $4m in seed funding.
– The round was led by Y Combinator and joined by JAM Fund, FJ Labs, Venture Friends, Investo and Foundation Capital, and angel investors Ross Lipson, Mike Hennessey, Brian Requarth and Javier Mata.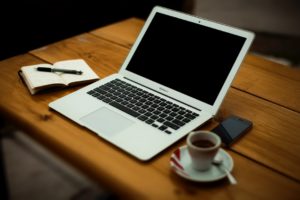 Unicorn Nest news
– Wonder Brands is a Mexico City, Mexico-based company building a portfolio of digital brands.
– The company raised $20m in seed financing.
– ALLVP, Mountain Nazca, CoVenture and Victory Park Capital joined to close the round inclusive of GFC, QED (Fontes), Korify Capital, and Endeavor Catalyst.
– The company intends to use the funds to hire talent in category management, data analytics, and technology, along with expand assortment, develop new products and categories, and invest in marketing to enhance positioning of the company's brands in the Mexican market.