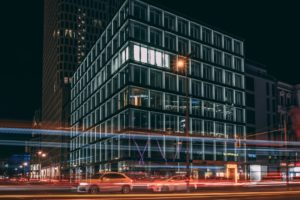 Unicorn Nest news
– HYCU, a company developing data backup and recovery solutions for enterprises, today announced that it closed a $87.5 million series A funding round led by Bain Capital Ventures.
– With the introduction of HYCU Protégé, a disaster recovery solution for enterprise apps, HYCU says it will use the funding to expand and grow its app, public cloud, and software-as-a-service-based innovations as well as hire aggressively in Boston and North America to meet growth goals.
– There are few catastrophes more disruptive to an enterprise than data loss, and the causes are unfortunately myriad. In a recent survey of IT professionals, about a third pegged the blame on hardware or system failure, while 29% said their companies lost data because of human error or ransomware.
– CIBC Innovation Banking is pleased to announce a $10m credit facility for New York-based MayStreet Inc. ("MayStreet"), an industry-leading market data technology and content provider.
– The credit facility is available to help the rapidly growing fintech firm further scale its business.
– MayStreet offers market data technology that delivers high-quality global market data to enable data-driven decision-making.
– Combining ultra-low latency software with consolidated, top-of-book and full depth-of-book data, MayStreet empowers its clients – including the sell side, buy side, vendors, regulators and academics – to gain deeper insights to drive investing, trading, execution analytics and compliance.
– MayStreet's existing equity investors include Credit Suisse Asset Management's NEXT Investors.
– Ivanti announced that Charlesbank has signed a definitive agreement to make a strategic investment in the company.
– Charlesbank will join existing investors Clearlake Capital Group, L.P. and TA Associates as an institutional shareholder in Ivanti.
– The additional capital from Charlesbank will enable Ivanti to extend its market-leading position further through product innovation and acquisitions.
– Ivanti will continue to be led by CEO and Chairman Jim Schaper and the current management team.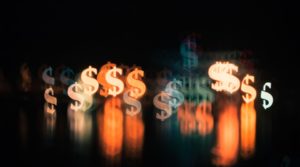 Unicorn Nest news
– Katana Graph, a startup that helps businesses analyze and manage unstructured data at scale, today announced a $28.5 million series A round led by Intel Capital.
– The company helps businesses ingest large amounts of data into memory, CEO Pingali told VentureBeat in a phone interview.
– The UT-Austin research group started working with graph processing and unstructured data two years ago and began by advising DARPA on projects that deal with data at scale.
– Katana Graph works in Python and compiles data using C++.
– Like companies that deal with algorithm auditing, AIOps, and model monitoring and management services, startups have emerged to help businesses analyze and label data, which may be why Labelbox raised $40 million and Databricks raised $1 billion.