– FundGuard closed a $12m Series A funding round.
– The round was led by Team8 and included Blumberg Capital and LionBird Ventures.
– New investors included Jack Klinck, Heidi Miller, Jay Mandelbaum, Stanton Green, Mindset Ventures and Maccabee Ventures.
– The investment brings the total amount of capital raised by FundGuard to $16m.
– The investment will spur product development to support FundGuard's partnerships with several of the world's largest fund administrators and asset managers in addition to meeting increasing demand from alternative funds and insurance companies.
– Kirk Littleton joined the company as Sales Director.
– Alan Schneider also joined the company as Sales Director.
– Earnix announced $75M in growth funding with a pre-money valuation of $1B.
– The round was led by Insight Partners, with existing investors JVP, Vintage Partners and Israel Growth Partners joining the round.
– The new funding will fuel Earnix's global expansion into new market segments and regions, increase investment in product innovation, rapidly accelerate hiring and support M&A activities to further anticipate the needs of a rapidly changing market.
– Leveraging this investment, Earnix will continue to bring transformational value to Insurance and Banking by bridging the gap between financial institutions and the needs of their customers.
– Jonathan Rosenbaum, Principal at Insight Partners, will be joining Earnix's Board of Directors.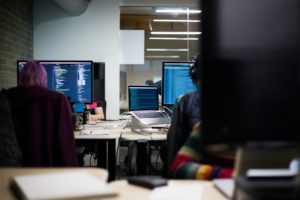 Unicorn Nest news
– Kalshi, the first federally regulated exchange dedicated to trading on event outcomes, announced today that it has raised $30m in Series A funding.
– The round was led by Sequoia Capital with participation from Charles Schwab, Henry Kravis, and SV Angel.
– Kalshi will use the new funding to bring its exchange to market and enable the trading of a unique asset class: event contracts.
– Event contracts are structured as questions about future events.
– Investors buy either "Yes" or "No" contracts based on whether they think the event will happen or not, allowing them to hedge everyday risks and capitalize on their opinions.
– Kalshi was founded in 2018 by Tarek Mansour and Luana Lopes Lara.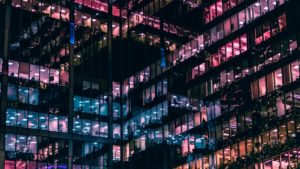 Unicorn Nest news
– Boast.ai, a company developing software that automates the process of claiming R&D tax credits, today announced that it secured a $100 million credit facility from Brevet Capital.
– The company plans to use the loan to further develop its platform as it looks to expand its startup customer base.
– Each year, the federal governments of the U.S. and Canada provide more than $15 billion in innovation incentives to private companies.
– In fact, it's estimated that nearly a third of U.S. patents rely directly on U.S. government-funded research.
– But filling out the applications to receive this funding is often a cumbersome process — and yet another barrier for companies squeezed by the pandemic as venture capitalists pull back on early-stage investments.
– Financial health startup SeedFi launched and announced $65m in funding.
– SeedFi is the financial health startup helping Americans build credit, save money, access funds, and plan for the future.
– SeedFi launched in private beta in 2019 to test its products among thousands of Americans and helped its initial customers build more than $500k in savings through the current pandemic.
– After six months of on-time payments, SeedFi customers with no credit history were able to establish a credit score of 600, while customers with existing credit scores and less than three credit accounts increased their scores by 45 points.
– Andreessen Horowitz led SeedFi's $15m Series A round, with participation from Flourish, Core Innovation Capital, and Quiet Capital.
– SeedFi has raised a total of $69m in funding.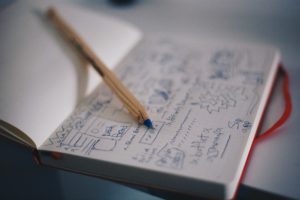 Unicorn Nest news
– Ternary Launches Cost Management Tool for Google Cloud Platform (GCP)
– Ternary Inc. raises $1.6 Million in initial funding led by Greycroft, Oceans Ventures, Operator Partners, Great Oaks Venture Capital and Correlation Ventures with participation from key industry angels.
– Ternary creates tools at the intersection of Finance and Engineering with features based on FinOps principles. FinOps is the operating model for managing the variable spend of cloud: a combination of systems, best practices and culture that ensures companies get the most value out of every cloud dollar spent.
– Ternary encourages Engineers to review and make smart decisions on cost optimizations. Ternary helps create a culture of accountability, collaboration and trust between finance and engineering so the company can focus on growth and innovation.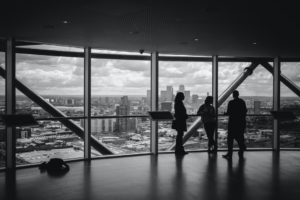 Unicorn Nest news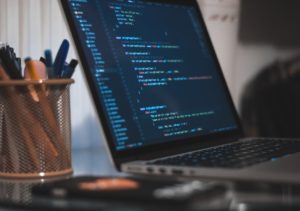 Unicorn Nest news
– SteelSky Ventures from NYC receives investment from Motley Fool Ventures.
– The company invests in companies that improve access, care, and outcomes in women's healthcare.
– Maria Velissaris is the Founding Partner.