– The Boston-based company today announced it has raised $77 million in a series D round of funding, which it said it will use to accelerate its SaaS growth and invest in its recently announced venture into outer space, which will see it build proprietary radar-equipped satellites to improve its weather monitoring and forecasting abilities.
– Alongside the investment, ClimaCell announced that it's changing its name to Tomorrow.io (we'll use this name from here on) to reflect the new direction.
– ZwitterCo, a fouling-resistant membrane technologies provider, today announced that it has closed its Series Seed financing of $5.9 million to scale its water treatment and advanced separations solutions.
– The funding round was led by global filtration and separations technologies leader Mann+Hummel Corporate Ventures in collaboration with R-Cubed Capital Partners, and with additional support from Burnt Island Ventures and individual investors.
– ZwitterCo provides hydrophilic membranes that can filter historically un-filterable process water and wastewater that is rich with fats, oils, proteins and other hard-to-remove organic compounds.
– The company is targeting applications in bioprocessing, agricultural waste treatment, food and beverage, and other industries where standard membrane solutions foul and quickly degrade in performance.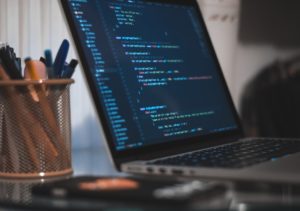 Unicorn Nest news
– Patch is a San Francisco, CA-based platform that integrates with businesses to mitigate their carbon footprint through carbon removal projects.
– The company raised $4.5m in seed funding.
– The round was led by Andreessen Horowitz, with participation from VersionOne, Pale Blue Dot, and Maple VC.
– The new investment will be used to continue to expand operations and business reach.