– Halle Capital Management ("Halle"), a New York-based growth equity investment firm, today announced it has made a new investment in Planet Smile Partners ("PSP"), a newly formed pediatric and orthodontic-focused dental service organization ("DSO").
– PSP provides clinicians with an array of administrative services—thereby alleviating the burden of providers having to manage many of the tedious aspects of their practices—and empowers clinicians to focus on delivering first-rate oral health care services to their patients.
– Beam Dental, a Columbus, Ohio-based dental benefits provider, today announced it has raised $80 million in an oversubscribed series E round led by Mercato Partners.
– Beam says the funds will be put toward expanding its offering to new markets, product R&D, and onboarding employee benefits brokerages.
– Alex Curry, Alex Frommeyer, and Dan Dykes founded Beam in 2012 to make dental care more affordable.
– Using AI, Beam rewards policyholders who brush and floss more with cheaper rates, reflecting the fact that preventative care reduces the likelihood of expensive dental work and emergency visits down the line.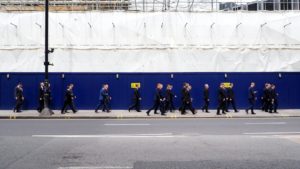 Unicorn Nest news
– Beam Dental is a Columbus, Ohio-based digital-first dental insurer that rewards its members for good dental hygiene.
– The company raised $80m in Series E funding.
– The round was led by Mercato Partners' growth equity fund, Traverse, with participation from new and existing investors, including Drive Capital, Georgian, Nationwide, and Breakout Capital.
– The new investment will be used to expand its offering to new markets, onboard additional employee benefits brokerages and add additional products.