The IT business horizon is being more and more clouded in the good sense of the word. The global computing environment benefits from emerging hybrid storage technologies. No doubt investors and VC pay more attention to this domain. Today, LucidLink, an innovator in the cloud file industry, announced it raised US$12 million in Series A funding to support accelerated growth and continue to provide a market-leading customer experience. Headline, a new investor, took the lead in the Round with the participation of Baseline Ventures, Cap Ventures, and strategic investment from Adobe.
LucidLink was established on January 8, 2016, by George Dochev and Peter Thomson (HQ in San Francisco Bay Area)) with total funding before Round A of US$7.6 (now US$19.6) from 7 investors. S28 Capital and Baseline Ventures were the leads of Seed Round with the participation of Fathom Capital, BrightCap Ventures, and Bain Capital Ventures. LucidLink provides a cloud-backed distributed file service allowing instant access to an unlimited, shared, and secure file space in the cloud. It believes cloud object storage has the power to transform the way individuals and businesses store and access their files. LucidLink aims to change that with a universal distributed file system that streams data from cloud object storage. It purpose-built to integrate with object storage through high latency environments and address the source of the challenge, not the symptom. Simply stated, LucidLink provides the ability to mount an object store in the cloud and use it as local storage.
You can also read our article about the funds involved in the industry the most in the North America, as well as our article about the funds invested the most in the Early Stage.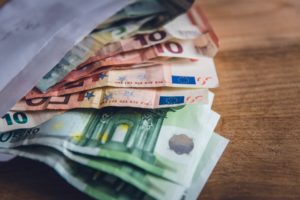 Unicorn Nest news
- Mighty Networks, a platform designed to give creators and brands a dedicated place to start and grow communities, has closed on $50m in a Series B funding round led by Owl Ventures. - Ziff Capital Partners and LionTree Partners also participated in the financing, along with existing backers Intel Capital, Marie Forleo, Gretchen Rubin, Dan Rosensweig, Reid Hoffman, BBG Ventures and Lucas Venture Group. - The investment brings Palo Alto-based Mighty Networks' total raised since its 2017 inception to $67m.