– Jenfi, a Singapore-based startup, raised $6.3m in Series A funding.
– The round was led by Monk's Hill Ventures and joined by Korea Investment Partners, Golden Equator Capital, 8VC, ICU Ventures and Taurus Ventures.
– The company previously raised $25m in debt financing from San Francisco-based Arc Labs.
– Jenfi works primarily with "digital-native" companies, including SaaS providers and e-commerce sellers.
– It claims that the average Jenfi customer experienced compounded sales growth of about 26.5% over three months, 60% over six months and 156% over 12 months.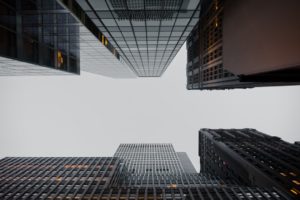 Unicorn Nest news
– SellerX, a Berlin, Germany-based Amazon FBA aggregator of third-party e-commerce businesses, raised €100 ($118)m in funding.
– The round was led by the Growth Fund of L Catterton, with participants from Belgian investment company Sofina, as well as existing investors Cherry Ventures, Felix Capital, and 83North.
– The new investment will be used to expand operations and business reach.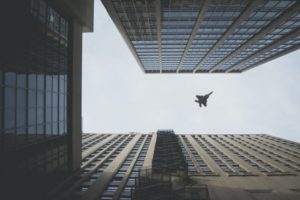 Unicorn Nest news
– Suma Brands is a Minneapolis-based platform for acquiring and scaling Amazon FBA businesses.
– The company closed a $150m Series A funding.
– The round was led by Pace Capital and Material alongside a credit facility led by i80 Group.
– The company intends to use the funds to continue accelerating their pace of acquisitions of Amazon FBA businesses and expand their diverse portfolio of e-commerce brands, and hiring e-commerce, Brand Management, and Supply Chain talent to expand its operating platform.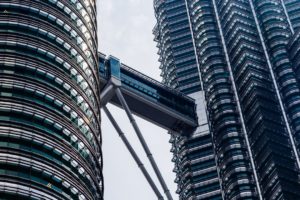 Unicorn Nest news
– Vedanta Biosciences, Inc. from Cambridge, MA develops new category of oral therapies using defined bacterial consortia manufactured from clonal cell banks.
– The company closed a $68m Series D financing.
– The round was led by affiliates of Magnetar Capital with participation from Verition Fund Management, Fosun Health Capital, co-founder PureTech Health (Nasdaq: PRTC, LSE: PRTC), Rock Springs Capital, Skyviews Life Science, JSR Corporation, SymBiosis LLC, Shumway Capital, Health for Life Capital (Seventure Partners), and other institutional investors.
– The company plans to use the funds to advance its pipeline of defined bacterial consortia, including progressing VE303 into a Phase 3 clinical trial in patients at high risk for recurrentCDI, initiating a Phase 2 clinical trial of VE202 in mild to moderate ulcerative colitis, and continuing to advance programs in additional indications.
– Go1, a learning and development platform for enterprises, raised $200m in Series D funding.
– The round was led by SoftBank's Vision Fund 2, AirTree Ventures and Salesforce Ventures co-led this Series D, with Blue Cloud Ventures, Larsen Ventures, Madrona Venture Group, Microsoft's M12, SEEK, TEN13 and Scott Shleifer and John Curtius from Tiger Global also participating.
– The company has raised $80m in total funding.
– The company has 3.5 million users and more than 1,600 enterprises globally as customers.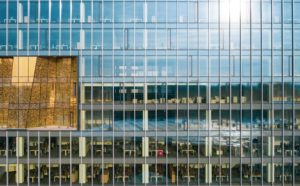 Unicorn Nest news
– unybrands, a Miami, FL-based integrated platform for e-commerce businesses looking to scale their operations on and off Amazon, closed up to $300m in growth capital.
– Crayhill Capital Management provides the capital.
– The funding will enable the company to further accelerate its strategy to buy, build and boost brands across Amazon, Shopify and other direct to consumer platforms, while also further investing into its team and technology platform.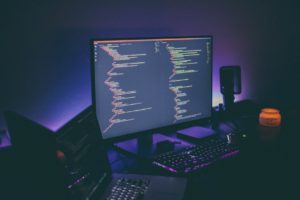 Unicorn Nest news
– Comet Bio from London, Ontario CA- and Schaumburg, Illinois-based food technology company raised $22M in Series C funding.
– The round was led by Open Prairie with participation from Louis Dreyfus Company (LDC), BDC Capital, Sofinnova Partners.
– The new investment will be used to meet the market demand for its ingredients.
– Impact has raised $150m in funding led by Qatar Investment Authority and joined by Providence Public.
– This strategic growth investment brings Impact's valuation to $1.5b, the first partnership management platform provider to reach this milestone.
– Impact has also surpassed $100m in annual recurring revenue, solidifying its leadership position in the partnerships category.
– Impact's latest round of funding will enable the company to accelerate its investment in partnership automation innovation, increase channel partnerships, and scale its go to market efforts for brands, agencies, and publishers globally.
– Existing investors in Impact include PSG and Silversmith Capital Partners.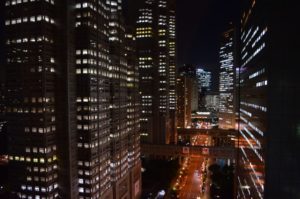 Unicorn Nest news
– Ugandan fintech startup Numida is announcing the close of its $2.3m seed round.
– The round was led by Africa-based VC firm Savannah Fund, and joined by other investors including 500 Startups, and angel investors including Y Combinator's Adora Cheung, and others.
– Numida is tackling the challenge of financial inclusion in East Africa.
– The company offers a digital platform that enables semi-formal micro and small businesses to access credit.