You know everything about your startup.
we know everything about investors you need
Get a customized
list of invenstors
for your startup in a blink of an eye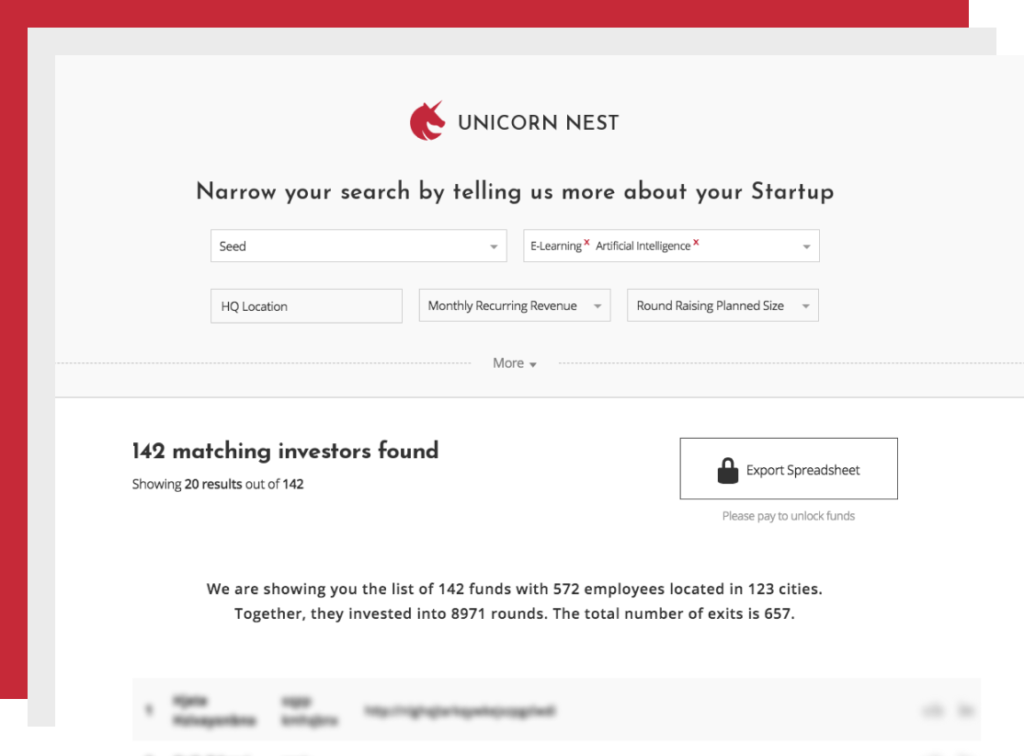 Unique scoring algorithm
picking the most relevant investors based on 50+ criteria

The fullest dataset of investors, deals and startups on the market based on
ML-powered data search

Downloadable spreadsheet
with decision makers and their contact information

Comprehensive and precise
Examines 200+ industries and offers 5+ mln search results combinations

Searches for funds instead of you. You only need to tell us about your startup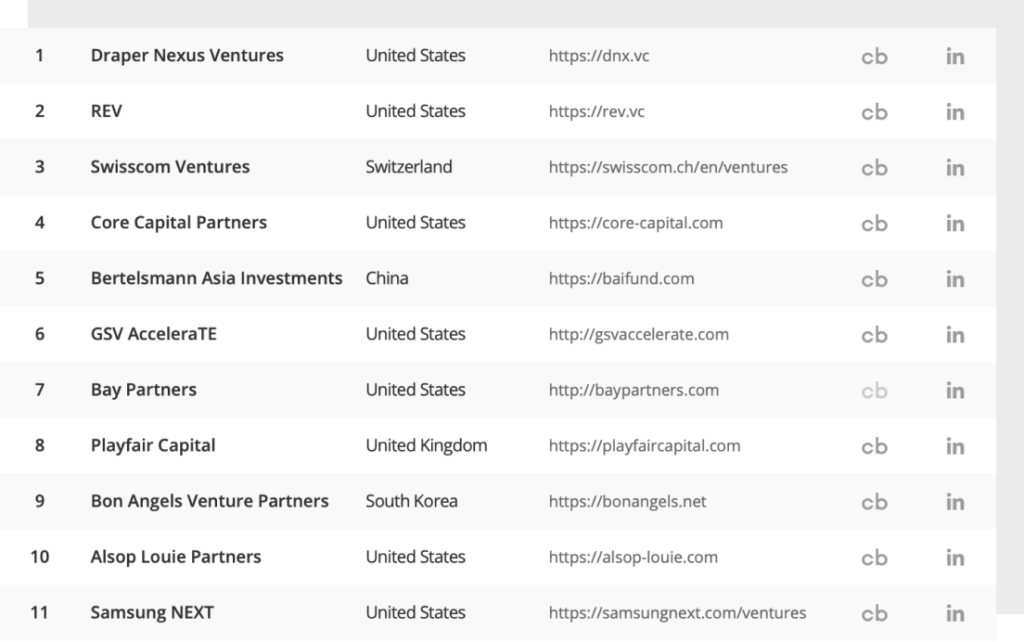 Constanly updated,
machine learning-powered dataset
Rich dataset is the basis of high-quality search results. We use machine learning to collect and verify all the data. Completeness of data combined with regular updates ensure extreme precision of the scoring algorithm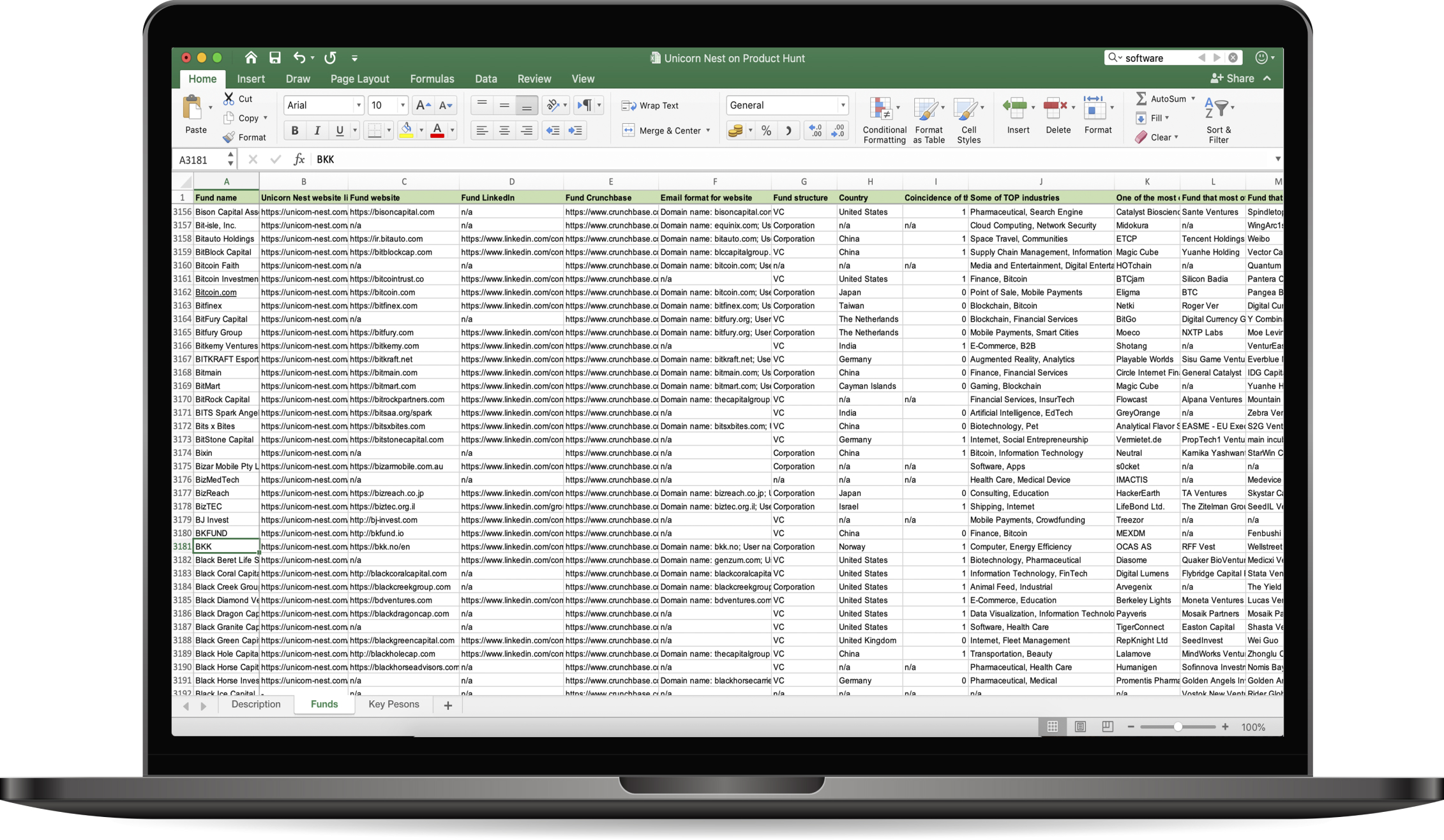 Here are some examples of dozens of rules that our algorithm has under the hood

Geographical proximity of the fund is an important factor in fundraising. We give extra weight to distances that can be covered by car and by short flights to increase the chance of investment.

We reveal niche investors usually overlooked by scoring algorithms by analyzing what part of the total investment of the fund accounts for the size requested by the startup. Thus, we discover investors not overloaded by the deal flow.

We build a big picture and also suggest the funds investing in the neighboring industries when it makes sense. They will probably invest in you to strengthen their portfolio companies.

Our algorithms correlate an MRR with a valuation startups can qualify for. You can try different combinations of MRR and industries to define your strategy and customize your pitch deck for different investors.
improve your fundraising Experience
Sign In to try it now and find the most relevant Investors for your startup