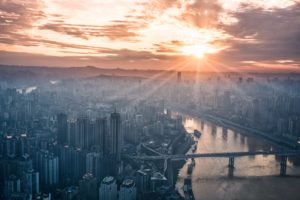 Pixxel To Launch the World's Highest Resolution Hyperspectral Smallsat Constellation
Unicorn Nest news
Pixxel To Launch the World's Highest Resolution Hyperspectral Smallsat Constellation
– Pixxel closed a $7.3M seed round with new capital from Omnivore VC, Techstars, and others, who are joining alongside Lightspeed Ventures, Blume, growX, Ryan Johnson, former President at Planet Labs, and additional industry leaders.
– The company's first hyperspectral satellite will launch within the next few months.
– Compared to the common multispectral satellites prevalent today, Pixxel's hyperspectral earth-imaging satellites are able to beam down 50x more information by capturing light reflected in far more detail and using narrower bands beyond just red, green and blue.
– This technology allows Pixxel to capture exact chemical signatures and offers more accurate solutions to previously unsolvable issues in industries such as agriculture, energy and environmental conservation.