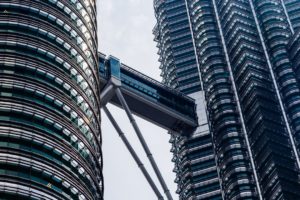 GOOD Meat, a Division of Eat Just, Inc., Raises $267 Million, Adds Former USDA Secretary to Advisory Board
Unicorn Nest news
GOOD Meat, a Division of Eat Just, Inc., Raises $267 Million, Adds Former USDA Secretary to Advisory Board
– Eat Just, Inc. announced that its GOOD Meat division has secured $97 million in new funding.
– The overall $267 million fundraise is the largest to date in the burgeoning cultivated meat sector, which analysts predict could become a $25 billion global industry by 20301.
– New and previously announced investors include UBS O'Connor, a hedge fund manager within UBS Asset Management; Graphene Ventures; K3 Ventures; Resilience Reserve, a venture capital fund founded by entrepreneur Rob Reid and TED curator Chris Anderson; businessman Fernando Chico Pardo and others.
– GOOD Meat will use the funds to increase capacity and accelerate research and development for high-quality, real meat made directly from animal cells.
– ABG, LLC; BofA Securities, Inc.; Guggenheim Securities and VERSO Capital advised on the transaction.