Thomas Wisniewski (RosePaul Investments and Newark Newark Venture Partners): Every company is unique but the situations and things they are going through are 90% the same.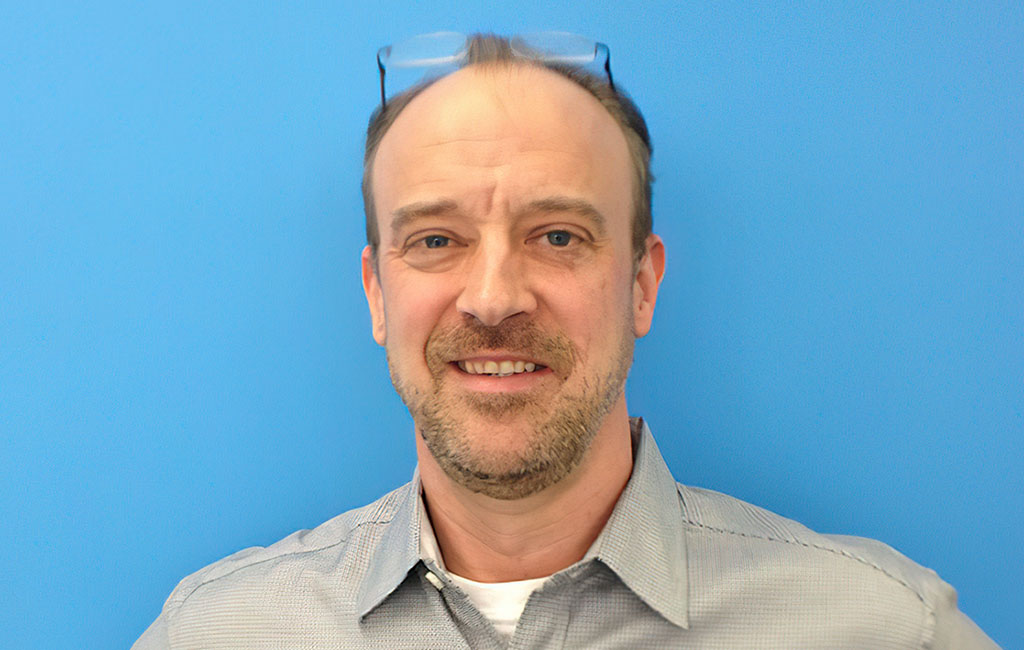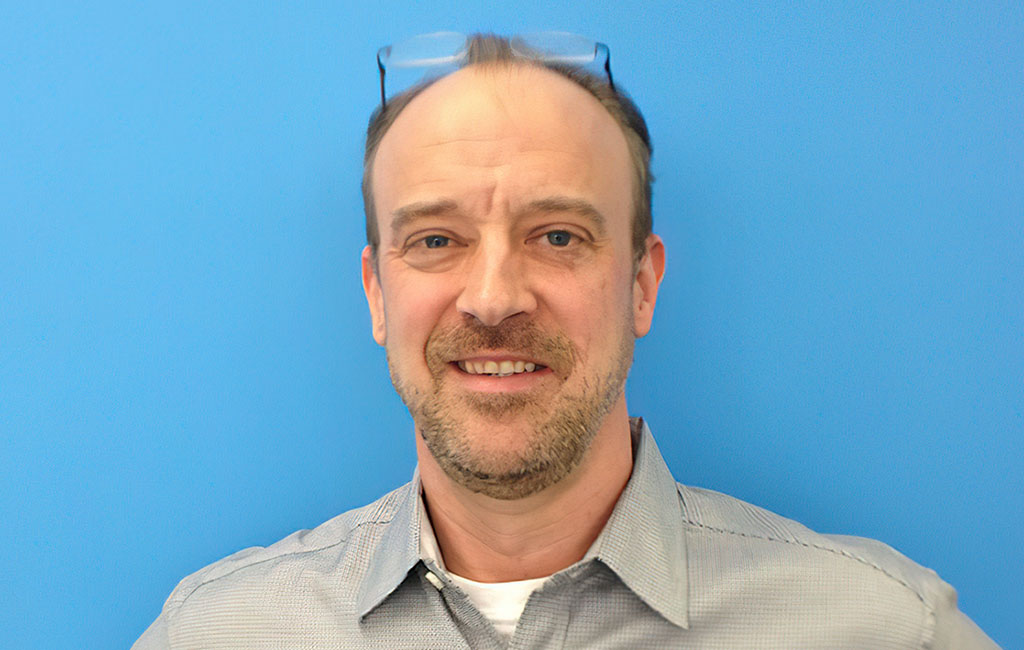 Thomas Wisniewski is Partner at RosePaul Ventures and Newark Venture Partners. His professional career began as a programmer at Morgan Stanley in IT, followed by several years in investment banking. After business school, he joined a start-up management consulting firm, the Mitchell Madison Group (MMG) which was a spin-off from McKinsey. At MMG, he focused on the intersection of Strategy/Operations/IT for financial services, tech, private equity/VC clients (1993 to 2000). Following MMG, Tom joined Walker Digital, an internet incubator run by Jay Walker, founder of Priceline. During much of the next decade, he advised VC and PE firms on portfolio company turnarounds and evaluating new investments. On two occasions, Tom joined the management team of the companies he was serving, to lead turnarounds and major company expansions.
---
How it all started? How did you decide to enter the venture investment business?
I don't know, it was so much of a decision as I was lured into it by things I like. I started my career in management consulting and was a part of the startup management consulting firm, and it gave me an entrepreneurial beginning. It was during the Dot-com era, so we did a lot of work on internet startups and large companies trying to be things in the internet world. All these gave me inside into that. While I was doing consulting for many years, I decided I was much more interested in smaller companies, in entrepreneurship, and it was a close section with Venture business. As an entrepreneur I helped build companies, turnaround companies – I invested my own time in them for equity. Occasionally I'd put some of my money in, but it was mostly about what I was doing rather than investing part. I was fortunate enough to have several significant exits. In one year I decided to take some of the money that I had earned and start being an angel investor actively. It turned from there into a full-time activity. I pulled a bunch of resources, my wife sold her company, and we formed a family office vehicle called RosePaul. I was directly investing $25-30K in seed-stage software companies, did about 30 of them individually over a period of 5-7 years. I invested also in about 12 venture capital funds, run by people I knew, built a network by investing in companies that had similarities to what I'm doing. About 5 years ago I found an opportunity to launch a venture capital fund Newark Venture Partners and brought like-minded people interested in building a different kind of venture capital fund on board.
What surprised or impressed you the most when you started working in venture capital?
How often you're going to be wrong and how much that's going to hurt. People say that you invest in 10 companies, and 3 or 4 are going to go bust, 2 or 3 are going sideways, not make very much money. That happens quickly, you learn it early. There is a lot of failure in venture capital, and you're not going to see success early on, you're not going to see that you're a good investor for some time, especially when you're investing early stage. The first major exit that I had seen took 8 years. It can take some time before you really feel that positive feedback that you know what you're doing.
How did the ecosystem change over time? Both in terms of entrepreneurship and VC world.
A couple of perspectives here. One: I'm old, I remember the 1990s and all through this. Something today that you can almost do for nearly free or for tens of thousands of dollars, meaning 2 founders get together and build a prototype, leverage, cloud, etc., – all that would cost tens of millions back in the 1990s. You had to build your infrastructure, build your servers, and all those things. That went from tens of millions in 1990s to single-digit millions in the 2000s to hundreds of thousands in the late 2000s to tens of thousands to the point right now when, as an investor, I expect to see a prototype or a working product in the market making money – and they shouldn't really need a lot of capital to do that in many cases. It just has to do with the number of tools and things that are available, like cloud, which makes it a lot less expensive and requires less effort. Another thing: venture capital used to be something that existed in what we call Series A or Series B and beyond. Even Series A was considered very early stage. What's happened in the last 20 years is that the professional fund management moved earlier and earlier with smaller and smaller investments. Now there are professionally managed seed funds that invest small million-dollar checks – that didn't exist. When that got established, it moved downstream to the funds investing hundreds of thousands. I've even seen some funds and accelerators that are writing angel size checks. Ecosystem and the interesting investing moved downsеream, now there is professional capital available there. And it is related to the first point: if you're investing a hundred thousand dollars, it can still be significant at the early stage.
Which of the startups that you supported you are proud of the most?
I can tell you about some of the ones that have done the best, that is financially most proud. One of the earliest investments I made back in 2007 or 2008 was in the company called Pond5. At the time they were riding on several trends, one of which was that good video hardware prices had gone from hundreds of thousands to tens and even high single-digits, so if you were a prosumer, you could buy the equipment and make a really good, really high-quality video. And at the time getting images stock companies charged huge rates. These guys figured out that you can create a marketplace for professionals or semi-professionals to sell their footage for uses like commercials or movies. They kept big commission for themselves and still undersell Getty Images by dramatic amounts. That company was profitable from the beginning. Prior to it being such a big success I was very frustrated that they never raised any additional capital and I wanted them to put more money in and grow faster. One of their competitors grew faster and went public, and it was distressing. We invested at a $2M valuation and were bought out at about $150M, and because they had raised no additional capital anywhere between and there was no dilution, it turned into a very lucrative deal. It was founders I liked, a sector I enjoyed working in, a business model that I understood, a marketplace model – it was a very good experience.
There are many venture funds out there today. How do you differentiate yourself for limited partners? And to entrepreneurs?
I answer first from the perspective of the firm that I've started. Newark Venture Partners is a seed-stage venture capital firm. We invest $1-2M in seed-stage software companies, exclusively in B2B – we don't do consumer-related things, we don't do devices, only business software that is sold to enterprises and small businesses. What's different is that we're based in a secondary city Newark, which is outside of New York. Part of our mission is to use venture capital to create a tech ecosystem, so everyone can benefit from it. Giving that mission and the interests of others, we've attracted a very high caliber limited partner pool: our largest investors are corporations: Amazon's audiobook division Audible is our anchor investor, large hospital group in New Jersey, largest health insurer in New Jersey, Dun & Bradstreet, TD bank, and a number of other corporations. As a result, given these companies are often the customers of B2B software, we can leverage that, understand the trends seeing what they're interested in what the problems are, and use that to identify what we believe to be strong startups and then, before we even invest, bring them to those companies to get a valuable opinion about them. It gives us an advantage when we choose. Also, we maintain, even as a small firm, large resources to help the companies once we invested. An inside that I came up with over the years is that if think about a good software startup, the difference between preseed, seed, or Series A is not a story – the story could really be the same at any one point – it's the traction that differentiates. And very frequently very good startups can have very good technical founders or technical skills or good business skills in the B2B world, selling to a business, but very frequently they do not have sales DNA. We found that the Number 1 thing you can do for startups is to help them build their sales function. We have a full-time Director of Sales Growth, who is a career salesperson and run sales processes in Groupon, who worked with a couple of hundreds of B2B companies in accessing their current sales, their product-market fit, and then recommending incrementally how can they build the sales machine that will take early success and turn it into a reputable model that is producing sales in a way that a Series A investor will want to invest in.
And geography is New Jersey only?
No. We are based in New Jersey which is part of New York's ecosystem. A portion of the companies we invest in lay down roots there because we have a lot of resources and can provide the space, but we source from companies everywhere in the United States. We do it around the world as well, but we want companies to be based in the US. You can start somewhere else: we invested in Israeli companies that were coming to the States, in an LA company or Canadian company, but it needs to be focusing on the US market.
How do startup teams usually find you? Do you wait for inflow or scout actively?
It's both. I would say that the majority of venture capital deals come from referrals – from one founder to a VC or from one VC to another. This is the highest quality deal flow. There are also new founders that your meet at events or through some other involvement in the industry. That's traditionally how things are done in the seed world. We have pretty significant outbound effort: we have a full-time analyst associate who tries to find new leads, scouring LinkedIn, using all sorts of search technics, trying to find new potential startups that, probably, are not raising money, but we want to get to know them and catch them in the right moment. This active outreach yields ⅓ or more of our deal flow. If anybody is interested in reaching me personally, they can read up on the kind of things that we invest in and send me an email – our information is out there, in the public domain. I try to answer all the emails I get.
How many startups did you invest in?
I did about 30 individual Investments prior to this fund. I started out doing maybe 2-3 in a year, then 5-6 a year, and then close to 10 deals. I shut that down and now do 1 or 2 investments personally a year. We in NVP are looking for about 10 seed-stage deals a year that we would be putting $1-2M in, and we also consider doing 6 to 8 of our smaller pre-seed investments. Those will be a few hundred thousand dollars each. Prior to this, in fund 1, we run an accelerator program for a while, which made a lot of smaller investments. That's why today there are about 70 companies in NVP's portfolio. But the current model is to make 8-10 investments per year.
What are the verticals or industries are you interested in?
We are opportunistic in the sense of if see something we like anywhere within the B2B world software, see an advantage, and like the team, we will go after it. We are mining a few different themes, one of which is HealthTech. There is a lot of interesting things going on in the world of Healthcare, opening a lot of the underlying systems providers use, a lot of pressure on the system to try to consolidate it, save money and increase the level of care. This is opened up a place for startups to now get better traction. Prior to this, like 10 years ago, problems were still there but the opportunity to get in was not. Things had opened up considerably. We have 2 LPs in our fund that are in the health world – a hospital, a provider of healthcare, and an insurance company. They both give us perspective and educate us about the trends in HealthTech. The other area is Supply Chain and LogisticsTech – it is the huge industry that runs the world, moves everything around. They are basically in the Stone Age in terms of technology but have become a greater adoptor. Going into COVID-19 it was already seen interesting companies being built, deal flow increasing, a lot of action at the last mile, a lot of focus on Amazon logistics and how much they were benefiting from that. COVID exposed all these issues within the Supply Chain, and it became an even more interesting place to invest. In addition, we certainly look at FinTech and at Audio and Spoken Word (with a big help from Audible).
And have you made any adjustments due to COVID-19?
It, obviously, took everyone by surprise. We were right in the middle of making a number of investments, when things began to get bad here in March 2020. We made a decision to continue with those investments. We did spend, I would say, 6 days in weeks focused on the existing portfolio trying to understand where they were, how badly affected will they going to be by the crisis which we have no idea how long will last, who is going to be in a cash crunch, who will need to restructure or cut back, who is positioned well and maybe aggressive in the market. After that we continue to invest, we didn't stop. There was a bit of a flight quality in the industry, meaning people still doing deals and still investing money because as a venture capitalist, your fund life is 10 years, so people give you the money for long periods of time. Just because it's COVID, the money that's been put into the fund doesn't disappear. You have the ability to take a long return view, and historically in the downturns some of the best investments were made. Activity picked up in the fall of 2020 but the market is harder now than it was before – valuations are up, deals are moving very quickly.
Can you name industries you really like, yet will never invest in?
I find things like BioTech and Pharma are incredibly fascinating, fortunes are made there. To me, that's the software of the next сentury being able to program biology. I do not have the background: to do that I would need to take a couple of years off to learn up. I find Hardware intriguing, like Drones and other devices. I don't invest in them because I find their path to success is not one that is as easily understood as with software. In Software you put something in the market, you can judge whether it's getting traction or not, you can actually change the code overnight, make changes to refine your go-to-market very quickly. In the world of hardware is not possible: you have cycles in manufacturing, you're often manufacturing your product overseas – it's a very different system. I don't think it's well suited to the world of venture.
What qualities you are looking for in founding teams?
As we are talking about software that has to be bought by businesses, you have to have the business skills in the startup and you need to have the technical skills. That could come in the form of a business founder and technical founder, there is a tactical found that knows business with other people around, but you need those 2 skillsets. And the business skill has to be authentic, coming from the world you suppose to sell your software to, not just someone who's seen a problem, experienced it as a consumer. Also, you need to have this mixture of absolute conviction in what you're doing, feel that confidence and attitude, but at the same time be able to take a step back, be absorbing feedback, make changes quickly. That's a unique mix of confidence and persistence and humbleness and the ability to switch directions and keep moving. Another important thing is the ability to attract the right people – team members, investors, mentors, advisors – and communicate with them. Those funders, that are able to inspire and pull people in around them and keep them there with their vision and whatever is up for the company, are much more likely to succeed.
Who you would prefer to work with, Steve Jobs or Steve Wozniak?
Steve Jobs would be absolutely annoying to work with. Everyone loves Jobs because he was an iconic successful guy, but he was one of the worst kind of founders to work with. He was absolutely sure he is right, tried to convince everyone around him, and didn't really listen. Most of the time that is a recipe for failure. They're people like Steve Jobs who come along, though. You need to be able to turn it off, and I imagine one of the reasons why he succeeds is that he was very good at surrounding himself with other people and leave them along, pushing them but not pressuring. I don't like people like that, they don't listen.
Investors prefer to work with teams. Have you ever supported a one-person startup?
I had. Generally, it doesn't work as well. Creating a startup, building something from scratch takes a lot of work, more than any one person can do. You can do it along, the question is how quickly are you going to be able to build the team around you. I have done it, but the reason why people don't do it is that you need to have all those people around you. And often being a solo founder is a mark for someone who isn't good to work with other people or doesn't want to share the equity or isn't good at attracting other people – all that is going to be necessary in order to succeed.
What is your process of working with startups, once you invested in a company?
There are several approaches to how involved you have to be after investment. Some firms invest mostly financially, sit on the board, and meet quarterly to check the results, intervening only when something's going wrong. That's, probably, the old school model. There are firms out there that make a lot of small investments, as accelerators do or large seed funds making a hundred investments per year, "spray and pray" kind of approach. There's just no way there to spend a lot of time with the company. We're in a different quadrant: it would be great if you actually joined our space instead of staying outside our door, we would like to see you and work with you daily, we want to use resources, our LP corporations that we can bring to the table, we have the full-time Head of Growth, Head of PR, we have an operating partner focused on the product. We can add a lot of value by bringing resources, especially for early entrepreneurs, to make companies more successful, and make us more successful. Some companies don't need a lot of that; in those cases, we are more driven by the need and by what the founder wants.
What are the most common mistakes startups make?
When you have an idea, you're working on something to earn money, you're getting it out there in the world and getting it validated by other people – most people are not born with the skill of pitching. I was not. It relates to sales. Unless you were growing up in the sales world or have sales DNA, pitching is unlikely to be something that comes to your naturally. But it is something that can be learned! It is learned by doing, trying, thinking about what you've done and thinking about best practices, changing things, and doing it again, over and over. There is a lot of founders that just don't put enough thoughtfulness. The key is understanding the perspective of the other person, what's going on in my head is an investor, what I'm looking for, you're going to be much more effective. Think of us as your customers. Many times founders are just doing a hurry up and pitch, they walk into a meeting with me knowing nothing about who I am, having done no research. Another mistake is overbuilding product, focusing on features, building, and building without thinking about what does the customer really want or need. It is easy for a tech-focused founder to keep building things or, on the flip side, be so focused on what the customers want to build every little thing they asked you for. That's not going to create a sustainable company.
How much runway should a startup have to feel safe?
What people like to see when you raising money is that it is going to give you about 12 to 18 months of runway. Fundraising is really hard, it is brain death. We want a founder to be able to focus on the business for a period of time, to be able to achieve the next set of milestones before being forced to go back to fundraising. I would say, in the current environment things are probably extended more, people are talking about 18-24 months.
Have you ever rejected a startup and then regret it?
Pinterest. I was a part of the Angels group they pitched. It was called Tote at the time and it was a women's brand for e-commerce. Most shopping sites at that time had been designed by guys and about how guys like to shop. Tote took the female perspective and this idea that they like to look at things and pin them to create a scrapbook and that was much more the way women like to shop. It initial idea did fail, but then he took the interface of pinning things and keeping them in a scrapbook, the interface with a bunch of different color squares floating on the screen was brand new then and it became successful. My colleague put $50K or something in it and it turned into $50M, probably. I was right twice, still wrong in the end.
Can you name the three most breakthrough startups in history?
Just look at the companies that people respect most today, and you'll end up with Apple or Google, but it's not how my mind works. What I would say about those companies: it's easy to look at them today and say that it was inevitable, even 10 years ago people should have been able to see that they will continue to grow – but it really wasn't. I remember when there were multiple search engines and the dominant one was actually Microsoft. Google was better and more successful and they crack the code on the ad model earlier than everyone else. I was given an opportunity actually to go work there in the early 2000s and I turned it down because it's been done, they already did it, and I'm going to join the next Google. Obviously, they've grown 1000x or something since then. Remember the time when AOL was the biggest, most successful internet company in the world, that killed a bunch of companies, managed to buy a media company? Then in just a couple of years, things turned down the head and they are not that big anymore.
The greatest startup failure?
It happens over and over again, when it's a founder who has done it before, who has easy access to the capital early on, still I can tell from the beginning that it's not going to work. They use social media, get celebrities involved, it looks so exciting, everybody wants to get involved, it's on the front cover of whatever magazine – and 6 months later they are gone.
What qualities do you think are important for a good VC?
The nature of venture capital is to look for something that's innovative, something that's going to be a dramatic improvement over what's there today. It helps to have deep domain knowledge, to be skilled in a few industries, and understand how they work. VCs have to have an ability to understand what is there today, why it works the way it does, and, when you see something, to understand how it will compete or interact with that, what changes it can make. That's difficult because there is no much data: you're looking at a company that exists mostly on paper and in the mind of the founder, with a bit of traction and you're trying to extrapolate from that to the future, could it become a dominant player and make disruptive things. You need to be able to see the patterns in them, in startups that succeed or failed, and use these patterns to help. Every company is unique but the situations and things they are going through are 90% the same.
Your three pieces of advice to founders
First one: Develop your idea. There's no point in being stealth; it needs to be this combination of you're getting out there, you're trying it out as an idea or as a product, you're taking that feedback, sifting through it, and your back after again. Second: Given the importance of pitching, as I said before, become a student of it: every time you hear someone else pitching, think through it, try to dissect it, understand why it worked or not. Third: Surround yourself with good people. Some of the people that are attracted to the world of startups believe that they are the smartest person in the room (many times they are), but the key is to surround yourself with people you can, want, and like work with. That's challenging, it's like a professional marriage.
About the Author