Rishi Garg (Mayfield Fund): We'll try to be the most trusted, consistent, and powerful partner that our companies have.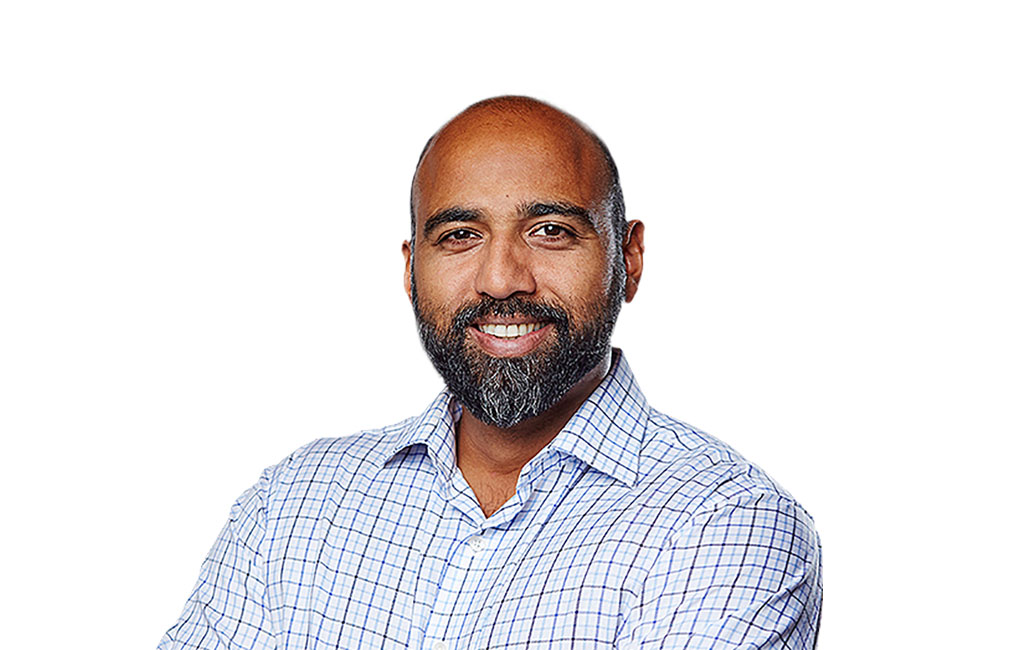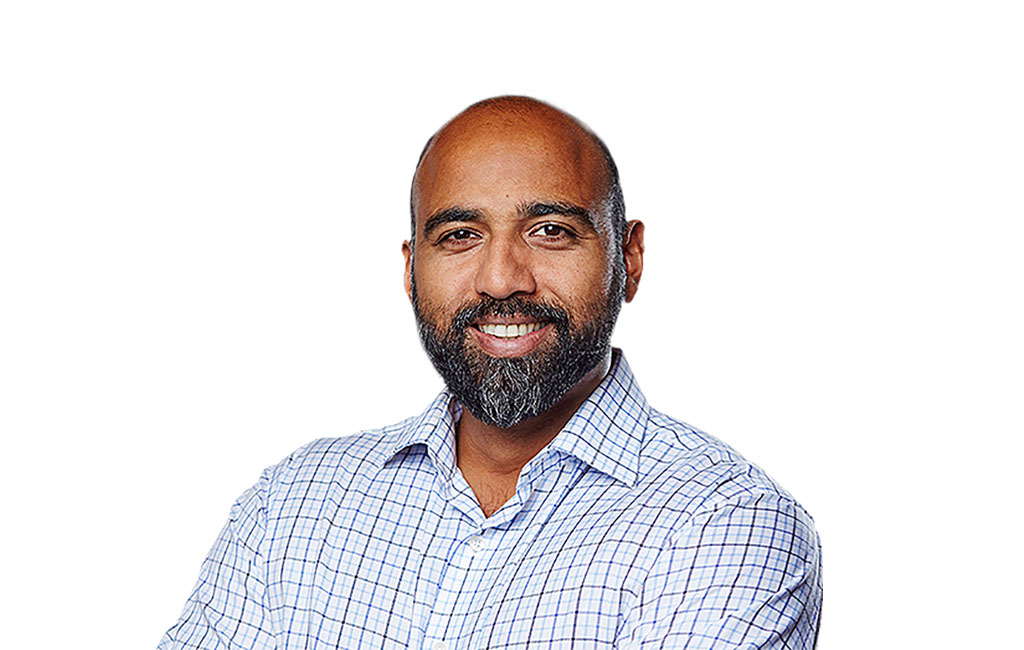 Rishi Garg is Partner at Mayfield Fund. He co-leads Mayfield's Consumer investment practice, after a career helping to build many great consumer platforms. As Global VP of Corporate Development and Strategy at Twitter, he executed its most active M&A program, including the acquisitions of Periscope, TellApart, Niche, Zipdial, and others, greatly expanding Twitter's technology and product platform. As an early executive at Square, he was the first Head of Corporate Development and earlier, served as Head of Strategic Partnerships, working across the company on a wide range of M&A and business development projects during the company's hypergrowth phase. Earlier, he co-founded FanSnap, a leading venture-backed live event ticket search company acquired by Nextag. He also served in impactful Business Development roles at Google and MTV Networks. Rishi has been a personal investor and advisor to several companies including Opendoor, Netsil/Nutanix, and others.
---
You ask to ask you about growing up in Ron Paul's district in Texas on your website. Why?
I'm from the rural part of Texas, from a town called Bay City, that had about 18,000 people. It was a rice farming community. In many ways a wonderful place to grow up with a lot of interesting cultural juxtapositions. In my bio, I write that I'm from Ron Paul's District to give people that sense of the region's politics, but it was very diverse and really great spirits for understanding the country and the world beyond Coastal Texas.
What was your dream job when a child?
I wanted to be a doctor. The career I imagined having, probably, today looks a lot like one of the multidimensional physicians who hold actual jobs and can influence politics or public conscience. This was a multidimensional future in medicine that I was envisioned and I was groomed to do that as many Indian immigrants' kids in the 80s and 90s. When I've got in Stanford, I discovered that there was a whole world there, and as someone who has the creative pursuits for building, for things that use the right brain, I found that the emerging world of the internet was really exciting and dedicated all my creativity to building this kind of career.
How did you decide to enter the venture investment business? Your way to VC.
During my time in college, I learned about VC a little bit from Mayfield Fund, because we had a program called Mayfield Fellows. As I grew up loving the idea of building new businesses and all the interest and creativity and joy felt possible there I wanted to learn about entrepreneurship in my classes. As I learned more, I started to understand that the VC's role is a really interesting one in helping businesses become successful. Then I worked at Morgan Stanley for a couple of years. I've got very lucky because then I worked with Paul Maeder, the founder of Highland Capital Partners. He was both a great mentor and a great person and he convinced me how good this job could be and how it is tremendous in terms of the service to entrepreneurs and worthy and noble as a profession and also a lot of fun. I thought that I need to learn more in order of helping entrepreneurs be successful and I have been attracted to the entrepreneurial journey myself. So my whole career was really around working with startups or helping big companies, like MTV, to work with startups. that was my pathway. But I always felt that I'll be back to VC, and when I was in Twitter, conversations started, one thing led to another, and I end up in Mayfield.
What was the most unusual startup you ever supported?
The first deal I ever worked on, in Highland Capital. That was the company called Avidyne, founded by Dan Schwinn. He was a co-founder of Shiva Corporation that came public in the 90s. And Avidyne was a next-generation heads-up display in an avionics platform for next-generation general aviation aircraft. Part of the thinking on that was that is the time for this potential revolution in aviation where really low-cost airplanes are going to be manufactured, and the idea was that you can create kind of air-taxi services utilizing the 90% of minuscule airports around the country. It was a little off our regular path, but a tremendous founder and really interesting business. And I spent several months getting to know the industry, going to the aviation shows – it was super fascinating.
There are many venture funds out there today. How do you differentiate yourself for companies, entrepreneurs, limited partners?
What you can clearly see about the Mayfield fund is that we've been entrepreneurs, executives, and investors for a long time, so it's a lot of empathy toward our entrepreneurs. We know about having issues, we understand that is not just taking your business off the ground, but also what it's like to make grow – all the stages it takes to become a big public company. That's the kind of things many people have ideas about, but unless you've actually experienced that, unless you struggled with these problems and know how to deal with them – that's what we provide. We love getting in early. When we invest in a company, more than half the time it's either pre-launch of the product or it's the founding investment, the first check-in. We love taking founding risks. We love working with the whiteboard: with the founder we play a very deep role in the majority of our companies at their stage, helping to shape the companies they want to become, to fully expand and realize their own vision. That's what we do. We also believe in the importance of the process to leverage it into better and better work in the fullness of the company lifecycle all the way to an IPO. And on this way we don't utilize associates or analysts – we do our work ourselves, we are extremely business-driven. That's the level of service at the very early stages of a company formation, it is rare to find in the market at this moment. We really take pride in choosing entrepreneurs we're excited about, being business-driven, choosing markets, and working with entrepreneurs to help them achieve their visions.
How startup teams usually find you? Do you wait for inflow or scout actively?
We scout actively! We'd be happy if there was an inbound. Luckily we have an incredible network of amazing people. Especially on the consumer side: there are companies there that are looking for solutions for problems you don't consider or come out with really creative inventive ideas that may not look like central cast and not come from there. We're always on the hunt, thinking ahead about how culture is evolving, how the market is evolving, what new super inspiring products are ready to hit the market we'd like to back. But, of course, everyone can send us anything – please, reach out to us, we're open to business and knowledge, always willing to hear from great entrepreneurs.
Geography of your interests?
We are focused on the US market. Companies are often founded, especially now, in different places, but we think it's important to have an interest in this market. We also have 2 separate India funds.
What are the verticals or industries you are interested in?
There are several major areas we cover around the table in Mayfield. The first one is the consumer. We do everything from Subscription commerce to Subscription wellness products to next-generation Social media, New marketplaces, Productivity applications – everything around the holistic human, how they live, work, and play, and products to make their life experience more successful and more enjoyable. We do not invest in things that do not create reasons, like Gaming Studios; we are focused on businesses and products that help to improve human lives and the good for the planet. Also, we are focused on SaaS, and our portfolio in this area is one of the best on the market. We do API and Structure, Emerging FinTech, reinvention of the front of the back office to software, lots of Infrastructure Software, Security storage, Networking, etc., including, by the way, open-source companies, like HashiCorp. It's our long-time focus area. We are one of the very few funds in the Valley that actually invest in silicon, and Nivia is a good example of such an investment. We think there's a rebirth of silicon happening, that's a theme for us since the original great semiconductor companies, like LSI Logic or Cypress. And there's a whole area we have around Health – both human and planetary. The history of Mayfield goes back to being the first investors in Amgen, Genentech, Intuitive Surgical – the pioneers in BioTech and Next-Generation Medicine. Today we believe that new molecules will reinvent these industries and they are needed to help to save the planet from the carbon emission problem, for sustainable food practices. We have done some very interesting investments there. My partner, Arvind Gupta, just joined us with that in focus, he is a founder of IndieBio. We also invest in the next generation biology and human Health Platforms; for example, we lead Series A round for Mammoth Biosciences – the next generation of diagnostics and therapeutic platforms using CRISPR. They are doing really great today.
How do you select startups to support, what are your criteria?
We use the model "people first." We look at an entrepreneur and why this person started the company, what is motivating him or her to be the protagonist, how deeply he or she feels a problem. What is the vision – we like entrepreneurs who can teach us something and show us the future they envision for the world. We like incredible confidence and incredible humility. We're really looking for folks that care about the business they're building, have a growth mindset, and are really willing to learn because we are dealing with so much uncertainty in the early days of the company building and finding customers. We like to see the ceiling of the founder and we seek founders who are trying to extend this ceiling, make it higher and higher all the time. The next thing is the market – the market today and the market tomorrow, and I think we are very good at anticipating how something that seems very small may become a very big and daily habit for people, like Poshmark.
Have you ever supported a one-person startup?
We do that. I mean, if you're a solo entrepreneur, it doesn't mean you shouldn't come to me – I will help that person create the team.
Who you would prefer to work with, Steve Jobs or Steve Wozniak?
I don't really know the personality of Steve Wozniak very well. Outcomes in some ways speak for themselves and specific dynamics of the ideas for Apple to be successful. Generally speaking, we tend to be more attracted to mission-driven, vision-driven, hungry, humble founders, that is more Wozniak camp. Still, there is a lot of our founders who are strongly vision-driven, with an iconoclastic tendency that is more Steve Jobs. It's a broad spectrum – we look for just what is right for the market and right for the opportunity.
What are your red flags?
Lack of interest in listening. Success bias can be the biggest killer of really good startup's success. We want people who are not only tremendously gifted but also care more about the business they're trying to build than about their egos or desire to be right. We look for a willingness to debate and engage. Some founders look for hands-off investors – it's not for us: we are hands-on investors and try to see an interest in developing quality relationships, real trust. If we see that's not their approach, that is a red flag.
What is your process of working with startups, once you invested in a company?
We'll try to be the most trusted, consistent, and powerful partner that our companies have. We usually take a board seat and for a long time, we are the only outside board members. The summary of how we work with entrepreneurs is "whatever it takes" – whatever it takes for ourselves and entrepreneurs to make a company successful, from late-night therapy sessions to hiring the team to manage a recruiting for key talent hire to determining a strategy to finding customers to marketing to introducing our founders to most important and biggest buyers of software technologies. We use a lot of resources to help.
What are the most common mistakes startups make?
We have many old songs about this. One of them is that startups die of indigestion not starvation, trying to do too many things well and ending in "Jack of all trades master of none" status. The part of the challenge and the trick is to find simplicity in the product and simplicity in the value proposition for consumers. It can be hard. You need to be crisp and clear and focusing on the most important things and putting your small amount of resources at the start behind the most important things and balance it, again, against whether or not this product that you're building is something of meaningful value. So one of the important elements is, as you focus, you have to build something that is, even in its first iteration, so interesting and valuable that it actually breaks up in the market. This healthy balance is the most important thing.
How much runway should a startup have to feel safe?
There are too many different versions of answers to this question. Some companies take 3 or 4 years to find their product-market fit, sometimes 1.5 is enough to test the hypothesis. So that depends on the stage of the company, the check size at hand, etc, etc.
Have you ever rejected a startup and then regret it?
All the time!
Can you name the three most breakthrough startups in history?
There are certain industries that have been started by a certain leader that showed the world what's possible. And a couple of those are in our portfolio. Like Genentech and Amgeen that started a biotech revolution. Like 3COM in our early days of networking. Like Atari, that started console gaming. If you look back in time and you see what they did and how they reinvented what you thought about space. Even Compaq, which is in our portfolio, that brought PCs, but not IBM, on the map, and you can see the impacts of those choices. Other companies, like Apple, Microsoft, etc, etc, were definite game-changers. Or Tesla. The list will go on and on.
How do you decide that it is time to exit?
A lot of things are going into that decision and it is almost never a unilateral decision. Usually, by the time when a company has come to a meaningful scale, there are at least 1-2 other investors around the table, so it has to be a shared decision and it usually comes down to what an entrepreneur is going to do and how we work in concert with the entrepreneur to help him or her determine what factors might be appropriate in going the decision and weighing the different outcomes. We look at what are the prospects for the business, what kind of risks are ahead of us for the business, and how much time or capital will be needed to accomplish those elements that would de-risk the business for the next stages. Sometimes the time and capital, when you add up all the risks that are in the business, add too much risk on achieving some meaningful outcome, and getting an offer that presupposes that several of those risks have been mitigated in the future can be appealing to the entrepreneur to take this opportunity because there are so many things still improving on the road to achieving the full potential of the company. Sometimes other things get into play. You really can't discount the founder's psychology and the team psychology too much. Sometimes founders have been in the business for 12 years and they exited to build the next thing and accomplish the next goal. Sometimes the opportunity to exit either creates a new opportunity either to reinvigorate the creative energy of an entrepreneur or brings new management. But if new management is not a solution, you may need to exit the business as well. Sometimes, and it's not uncommon, if an entrepreneur has created some value, the vast majority of that will be tied in the company itself, and when an entrepreneur takes money, it helps them to realize the rise of the company and the work they've done. It's a hard and front for investors, though. At Mayfield, we invest in every single company intending to create a big public company, even as a lot of times we do end up selling the company. Our goal, as investors, is to multiple fund returns, and we're definitely pushing for that. Still, this kind of decision-making really relies on the founder and the founder's perspective on the future, and assessment of the opportunities plays a huge role.
Who are the 3 entrepreneurs who most inspire you?
One of the reasons I became super inspired and on this journey of startups is because of a company called Trilogy and its founder Joe Liemandt. In 1995 I was a freshman at Stanford, by the very beginning of the internet boom. And I was a premed student like 50% of my class or something. Internet was a sort of new thing and engineers were fine but it wasn't like today, and startups were fine but still clubby and a small part of the industry. I read this article about the set of 4 students who dropped out of Stanford before their senior year, moved to Austin, and started the software company called Trilogy and I thought that was the coolest thing I've ever seen. I loved the chutzpah of this, I loved the creativity, I loved the idea of creating something out of nothing, I loved that they had the audacity as 20-year-olds to go and take that lead together and that it was even possible. That story really opened my eyes to this New Frontier possibility. I've always been drawn to creativity. So Joe Liemandt and Trilogy were a big factor for me, had made a big impact. Joe Liemandt came back to Stanford, and the things he's spoken were very interesting and inspiring in those early days. Another super inspiring person is Jack Dorsey, whom I quite paradoxically consider one of the most underrated CEOs in Silicon Valley because he's such an iconoclastic person and this is on things. I see in him incredible skills as an inventor, as a storyteller, as a developer of cultures that are unique and that can do incredible work. I should mention people I worked with – Paul Maeder in Highland Capital, Joel Cutler in General Catalyst. I really appreciate how deeply they care about entrepreneurs and had started their own firms, both as entrepreneurs independently but also as entrepreneurs in the VC world, and showed the ability to be thoughtful, caring partners and people always trying to do good – even though this business can be very competitive. I'm inspired by them and their lives and their approach to business as an act of service to channel that into my own work.
Can you name industries you really like, yet will never invest in?
There are so many industries and so many incredible companies doing incredible things that are just outside my circle of knowledge. You know, recently I was listening to an investor who talked about one of his favorite investments – a Brazilian mining company and how incredibly capable this mining company was and how was a great start to staying in 20 years. I can't imagine that my circle of competence will extend to Mining, so that might be an example. There are tons of businesses you may admire because they have certain elegant elements of the business model, elegant elements of how they scale, etc, but that are not necessarily industries or categories that have a positive impact on the world, like certain kinds of gaming companies that may be addictive – not purposely but as a part of their growth strategy. There's a little bit of a grey area for us, and we try to stay away from it. AdTech is another one. We're trying to focus on categories in companies where, when you analyze the intentions of the founders and they're trying to achieve it's pretty clear, you find some strong purpose behind what they're working at.
What are the most important things you have learned from founders?
Oh, there are so many things I learned from founders! What I found so humbling is that any person, given the desire and basic set of skills, can grow and evolve to meet almost any challenge. That doesn't mean that they themselves have to be the ones to meet every single challenge, but that as they grow and evolve to create organizations and cultures that can meet the most important challenges a company might have. And to watch that evolution is incredibly interesting. The industry is full of people in their 20s who create opportunities and grow companies that suddenly place on their shoulders enormous responsibilities – toward customers, toward employees, toward shareholders, toward families. To grow into meaning that responsibility and finding a way to handle it and to excel in that is an incredible challenge. That's what always flaws me, and I've learned so much from my entrepreneurs how they are able to do that. I admire people being able to push back their limitations, to learn how to meet those challenges. Another impressive thing is that lots of founders were able to find the balance despite all those things on their plates – it's incredible. As the company scale, they start to scale themselves. The dynamics that become more common are that founders learn how to take care of themselves better, take care of their bodies, their families, their mental health as they experience greater success. It really inspires me.
Where do you get your daily information from?
I use a variety of technology or business newsletters, analysis – there is a bunch of them. Pitchbook is a relatively good one, Techcrunch, magazines like Fortune or Wired. I like the Stratechery newsletter from Ben Thompson and a few others. I deliberately try not to consume too much broad or political news, because those can have an unnecessary effect on how you focus on what is in front of you, although it's hard sometimes.
What books can you suggest to startup founders?
I would recommend the same books to startup founders as to anybody who takes any journey. These are books like Man's Search for Meaning by Viktor Frankl as a wonderful way to help frame the process of finding purpose in life, which is crucial to a founder. I really like a book called Awareness by Anthony de Mello as a straightforward guide and articulation to understanding ourselves, what drives us and what gets us stuck. It is a fantastic book. A couple of business strategy books include 7 Powers: The Foundations of Business Strategy by Hamilton W. Helmer – it's a great strategy book. I like Antifragile by Nassim Taleb, because what you trying to do while building a company is to invite the elements that can challenge your thinking and build a more successful company. And another one that is like an old tried and true but I like Crossing the Chasm by Geoffrey A. Moore. This is one of the books everyone is kind of read and kind of knows, but if you reread this, it's really useful and not that simple.
Is VC business chess, checkers, backgammon, go, card games?
The desktop game that comes to mind a little bit is Dungeons and Dragons. Because you're on this quest, you start at the beginning with very limited information – maybe not from the Dungeon Master perspective but from the player's perspective. So you have very little information, you have a team trying to bring together hoping they have complementary skills. You start off learning about this quest that you're on and you think you have an idea of what you're trying to accomplish, but the game keeps twist and turn along the way. you take some hits, get back up, some people leave, some people stay, and you try to device more power and magic to achieve whatever the goal is that you set for yourself originally. One that plays the Dungeon Master role has certain information, but the process of turning on the lights and using your lantern to find the way in the darkness is not different from the startup journey.
Your three pieces of advice to founders?
The first one: Listen as much as possible to the right people, because the industry is organized such that it is tremendously helpful and so many people pay it forward. The best entrepreneurs can balance strength and sharpness of vision with incrediblу ability to listen to feedback and customers and others and taking it as they go to the market. The second one: It's never as bad or as good as you think it is. And it's suitable for investors as well. That's the old roller coaster, and many things are at the edge of disaster before they work out. So keeping faith and maintaining perspective throughout the journey is really important. And the third: Focus on yourself as the long-term athlete. Take care of the body and of your mind. People who have the energy and the creativity shouldn't get run down and worn down in the journey. It's important even though you have very long nights and work very hard. Defining that methodology for balance and perspective as you are building your company is really crucial.
About the Author