Stephen Socolof (Tech Council Ventures): We love to partner with corporates on developing new venture opportunities!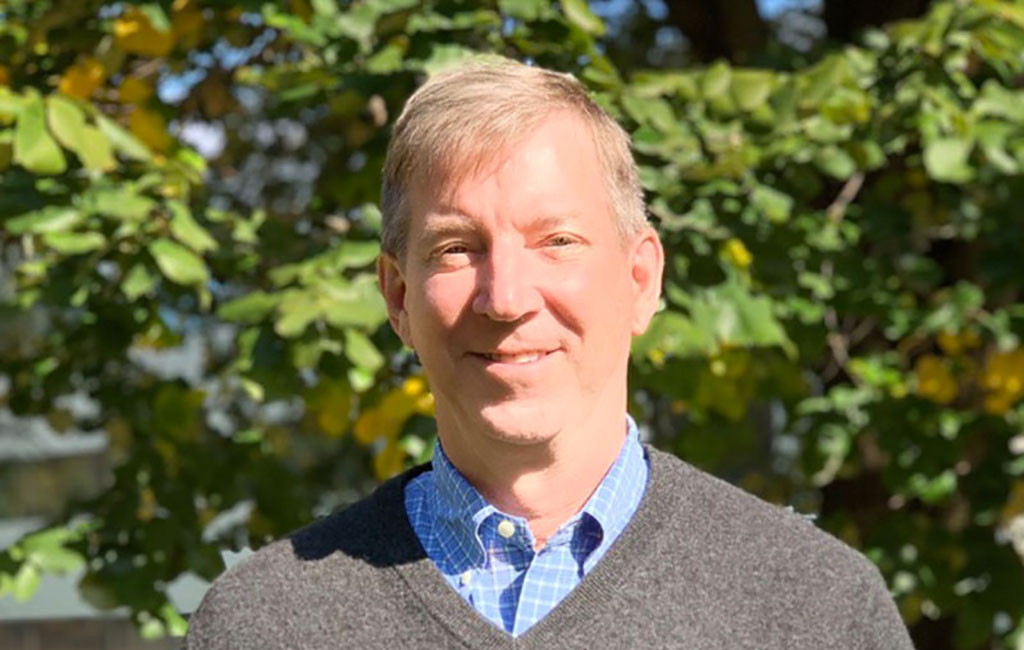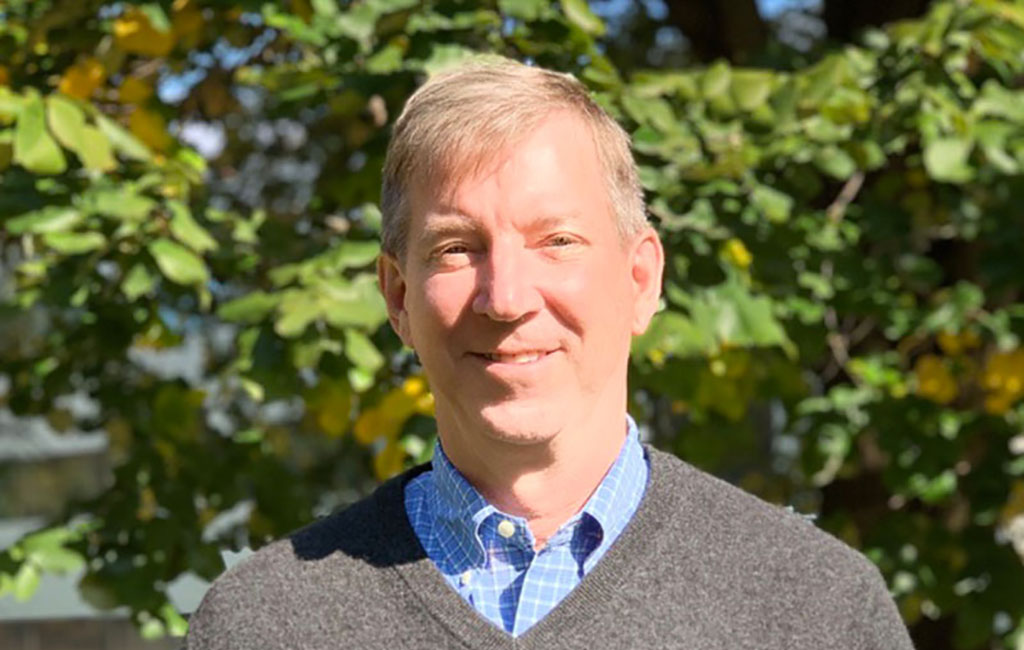 Stephen Socolof is Managing Partner at Tech Council Ventures. He has been a technology investor for over twenty years. His interests are in enterprise software (particularly applications of AI/ML), infrastructure required to collect, store, and process data, internet of things, wireless, and environmental and materials technologies. He is currently on the board of StratIS IoT, SunRay Scientific, and Vydia as well as the public company Everspin Technologies, an investment of his prior fund.
---
How it all started? How did you decide to enter the venture investment business?
I had been a consultant for large companies on the topic of innovation and on how to improve the productivity of research and development. I was recruited from that job to Lucent Technologies in 1996, when it was formed, to help with the efforts that were going on – to drive more innovation out of Bell Labs and do more commercialization. I was asked to create a venture incubator for the Labs. That's what I did, and I spent 5 years at Lucent doing technology commercialization, primarily through spinning out teams and technology to form new venture startups.
What was the most unusual or your favorite startup you ever supported?
Bell Labs had a tremendous amount of technology in a variety of fields. We were early days in voice over IP, we were early days in companies that were doing avatars for MPEG-4 animation, we were early days in 360° cameras. I think we developed one of the first fingerprint authentication sensors for laptops and endpoint devices. So, it was quite a variety of different technologies and applications. 
How many startup projects do you review per year?
I was at Lucent, as I said, for 5 years, then my team and I launched an independent venture fund focused on investing in corporate spinouts more broadly. We raised third party capital and covered the US and Europe, looking for opportunities to spin teams and technology out of different corporate labs. We did that for about 15 years. Over the last few years, as my partners retired and I saw that many things have changed in the venture market place over that time, one of which is a tremendous amount of innovation and entrepreneurism everywhere, I realized that I don't have to fly all around the US and Europe to see great startups. I joined with a partner and we launched a fund (actually, he had his first fund, then I joined him for his second fund) and we now focus on investing as generalists in the Mid-Atlantic region of the US. We've been doing about 4-5 deals a year, which is, approximately, 100 incoming startups to 1 we invest in.
How startup teams usually find you? Do you wait for inflow or scout for interesting ideas and perspective teams?
Both. We get a tremendous amount of inflow from our network. We're associated with the local technology industry association, which provides a lot of reach. It raises good awareness for us in our community. My partner and I have both been doing venture for over 20 years, we have a pretty good network. So a lot of deals find their way to us. We also go to a lot of conferences, watch a lot of venture fairs. We have thematic topics we're interested in, that we go out and talk to people and pursue opportunities in. It's a mix.
How you select startups to support? What are your criteria?
Like any venture team, I think. We look for a great entrepreneur and a team who lived the problems they are trying to solve and have a really interesting, valuable solution, a plan for how to bring it to the market and commercialise it. Something that we think can be big enough to be worth the Investment of not just our dollars, but also of our time.
What industries you're interested in?
We're pretty open sector-wise, we are generalists in the region. We are interested in enterprise technologies such as software, storage, networking, etc. And then cleantech. These are pretty broad areas.
At what stage you prefer to enter?
We are early-stage investors – what is called nowadays Seed or Series A investors.
Geography of your interests?
The Mid-Atlantic region of the United States. We define our geography basically as Connecticut down to DC, Northern Virginia and all the way to Pittsburgh.
What is your due diligence procedure and how long does it take you to cover the whole way from the first meeting with founders to contract and check signing?
It really depends on the situation. If a deal is already out there fundraising and there are other investors interested in it, we're acting more as a follower and can get there in a month or so. If we're leading a deal (and I'd say we lead probably 60% of our deals), we're excited and prioritizing a deal, we can get through in a couple of months. And there are deals where we want to get to know the entrepreneur and watch for a little while, so we might take 6 to 12 months to see how it's progressing before getting involved.
And how big is a check you usually issue?
Our range $0.5m to $2.5m, but I would say that our sweet spot is within $1m to $2m range.
How many Xs do you expect on exit for your investment?
I want to believe that I can get 10x on any investment I make.
What percentage of ownership of a company is fair to take for investment?
Obviously, that depends on the size of the investment and the stage of the maturity of a company, We've got deals where we had 30% and those where we had just a few percents. But we like to be in the 15 to 20% range.
What qualities you are looking for in startup teams?
We are looking for folks that are really hungry, who show signs how well they can execute and make things happen. I want teams that have the experience of having lived the problem they're trying to solve – they have been in the business that are trying to bring their innovation to. And the people who can build their team, network, build relationships with customers, partners and investors.
Investors prefer to work with teams. But have you ever supported a one-person startup?
No, I've never got involved in anything that was that early, where it was just an individual person's concept.
Talking about personalities of founders, who you would prefer to work rather, with Steve Jobs or Steve Wozniak?
I guess, with Steve Jobs. Steve Wozniak is a brilliant person and contributed a lot in technology, but we're investing in someone else's vision and someone else's entrepreneurship. We want to invest in the entrepreneur.
What are your red flags?
We look for traction, for what is called product-market fit. Something that hasn't proven that out yet would be a concern. We look for signs of how valuable innovation really is, how much traction and how much value it is showing to the customers or being demonstrated by customers.
Have you ever rejected a startup and then regret it?
Yes, there are certainly startups I've passed that turned out to be very successful, but I cannot regret it. There are thousands of deals getting done every year, and you just have to pick a few to get involved with and focus your time and money there.
Has your VC approach changed after the COVID-19 started?
We're online now. Fortunately, we're knowledge workers, we can operate on Zoom, or Microsoft Teams or whichever platform. I've actually found that post-COVID world to be even more efficient. I do miss some of the personal interaction and getting to know people in person, still I'm not spending hours a day travelling to meetings. I've been able to bring experts from our network to help and work with our entrepreneurs much more easily.
Generally speaking, is COVID a threat or opportunity?
Both. They're still a tremendous amount of entrepreneurs and innovation. For sure, those sectors that are focused on the resources being devoted to COVID or aligned with the changes in the way people live, work, shop or communicate will benefit, while some other sectors are suffering and, probably, will continue to suffer.
What books, movies, blogs, events can you suggest to startup founders?
There are some good books that will help founders to understand venture mentality a little better. Like Mastering the VC Game by Jeffrey Bussgang is a good overview of doing VC deals. Scott Kupor just published a book Secrets of Sand Hill Road about the Silicon Valley. There are some books focused on local community. They are are all good for familiarising yourself with the VC language, approach and culture.
Can you name the three most breakthrough startups in history?
Intel, Apple and Uber.
Are you satisfied with what you do, or do you think to apply your knowledge and skills to something else in the future?
I'm happy with what I'm doing, and I've been at the game for a long time. I'm at a place where I can add a lot of value and be helpful to rising entrepreneurs. I can successfully invest capital. I'm in a good place.
What qualities you think are important for a good venture businessman?
You need to have a good balance of perspective on the investment opportunity and the fact that you're managing other people's money and have to earn a return on it. You need to understand, entrepreneurs, people, and you need to know how to work with them, figuring out who's likely to be successful and having an appreciation for the business – the vision and the business they're trying to create. You need to be sympathetic, supportive, and helpful.
Is venture business chess, checkers, backgammon, go, card games?
It is a mix of games. From backgammon, it takes the riskiness of the dice with the importance of strategy to win. From chess, it demands kind of seeing the future.
Your top 3 advisers to founders
1. Build a really good team, get people around you who will help you with your thinking, and help you with your execution. 2. You're going to learn a lot, so listen. 3. Don't be despondent: everybody has their dark days and there's always the storm before the sun shines. 4. Do a really good job of focusing your energy. In the early days of a startup you've got limited resources and limited cash, so you really want to focus your efforts on things that are going to proof out and build you on your way.
About the Author