Raphael Christian-Roy (Front Row Ventures at Real Ventures): We have AI companies that are optimizing drug development, and we have a startup that develops a new type of fuel to send microsatellites in orbit.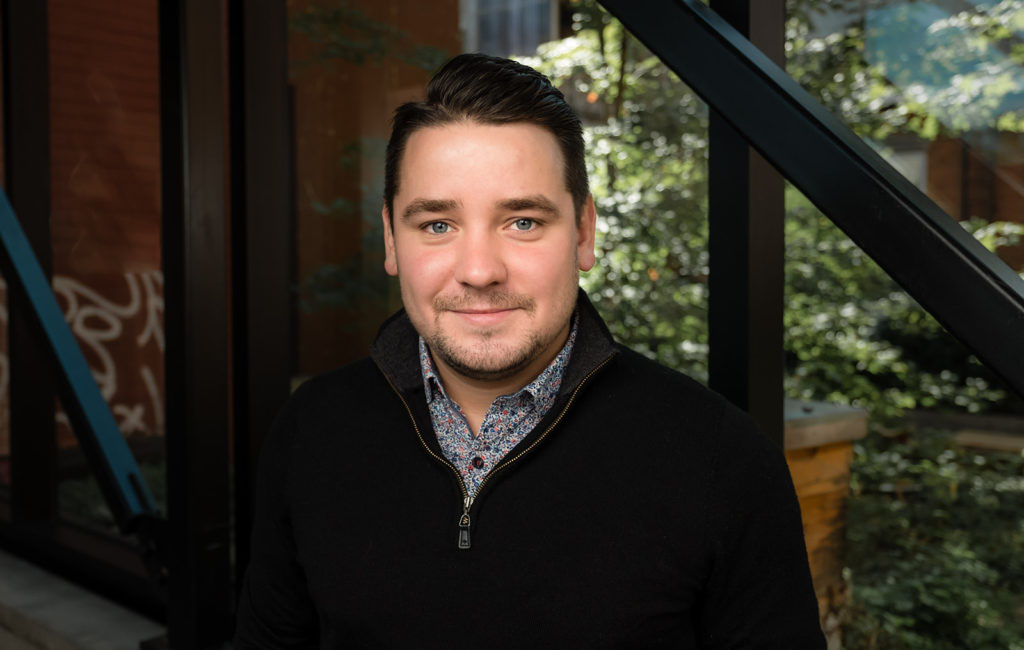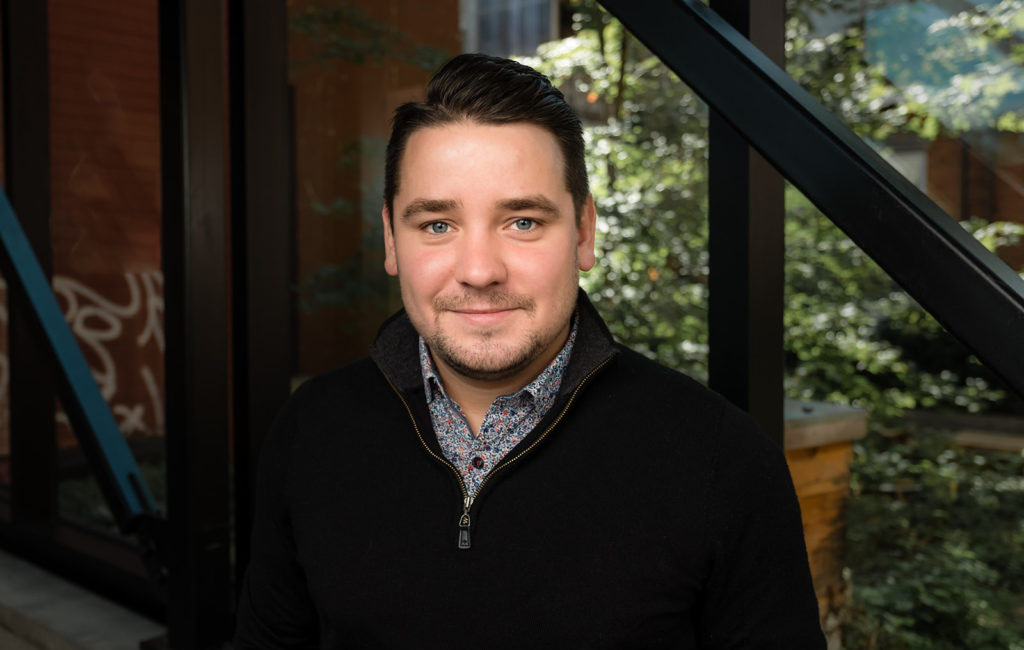 Raphael Christian-Roy is Director of Front Row Ventures at Real Ventures. He is one of the three co-founders of Front Row Ventures, Canada's first student-led venture capital fund. He joined the Real team in 2017 to build and grow the FRV fund across Canada. He is an entrepreneur since childhood, he went from owning a car garage to a window-cleaning business to a tech startup — all before he hit twenty. Before FRV, he spent two years working as a Product Manager at Volume7, a digital product agency that partners with forward-thinking startups and companies.
---
How it all started? How did you decide to enter the venture investment business?
I have actually come from an entrepreneurial background. I'm a software engineer, I graduated in software engineering in Montreal, Canada, and studied also at Stanford in the US in California. So it was both an entrepreneurial and VC journey. When I was studying at Stanford, I saw what was happening there, the ecosystem that didn't exist in Canada at the time. There is First Round Capital VC fund there, which has The Dorm Room fund, which is run by students and is training the students to be VCs by making actual investments into students' startups. When I came back to Canada, I looked around and realized that there was a lot of potentials. When you look at all the biggest companies, like Google or Facebook, all of them had started at the university level, and we believe that we have that sort of world-class talent in the universities in Canada. And I decided to start Front Row Ventures, which is the first student-run venture capital fund in Canada, focused on startups coming from the university campuses, like The Dorm Room and many other funds all over the world. We are still the only such fund in Canada. That's how I've got in VC – by starting my own firm, training my first team, raising money to be able to invest in startups that are graduating from universities. We eventually were acquired by Real Ventures which is one of the biggest and the most active seed investors in Canada. I had started several companies myself, but starting and running a VC fund was, definitely, completely different than any other tech companies or companies that I had before.
What was the most unusual startup you ever supported?
The beauty of our fund is that we're sector agnostic, and that allows us to invest in different types of startups. In our portfolio, we have AI companies that are optimizing and streamlining the drug development process and we have a startup that develops a new type of fuel to send microsatellites in orbit. We have amazing marketplaces, HRTech, LegalTech, we even go into medical devices and have a company developing the first minimally-invasive heart pump for patients with advanced heart failure, which is completely revolutionary. We do have a lot of exotic startups, and that's the beauty of our portfolio as well – we invest in different types of industry where, we believe, the future is going.
How many startup projects do you review per year?
This is teamwork: I have more than 50 associates on more than 22 university campuses in 2 provinces in Canada. They see and analyze more than 1,000 deals per year. They're basically quantifying the potential of us investing in those startups. And because we see so many startups each year, the number of companies we actually invest in is less than 1%.
How startup teams usually find you? Do you wait for inflow or scout for interesting ideas and perspective teams?
Again, it's a mix. That's a big team's efforts. I receive tons and tons of inbound emails from founders that are interested in us as investors. And it's a lot of outbound. Being super early-stage or even pre-seed in ecosystems like Canada, our company has to be very active, so we use different types of initiatives to bring us closer to potential companies. We look across the web, we take part in all events and competitions, we support all of the organizations, like accelerators and incubators active in Canada, helping them to support entrepreneurs. All of these allow us to meet the entrepreneurs and support them in a financial way.
How you select startups to support? What are your criteria?
We do have a formal process, it includes validating various types of things. But if I had to summarise it, it's what we call "3 buckets." Because му investments are very early, our first backet is the team. VC is a people's game, and at a super early stage we look at team and founders themselves: is it a diverse team or do they complement each other, are they the best people to achieve what they are trying to achieve, are they world-class founders, do we believe that they are resourceful enough to achieve their goals. It's obviously a partnership, and the day we invest in a company is like a wedding day, so we look if they are fit for us and can they work with us. The second bucket that we look at is the market: are they going for an overcrowded one or a market that is too small, or a market that will decrease in the coming years. In analyzing the market we also put our own hypotheses where the world is going. Take VR as an example – so many people were saying that VR would become the next big thing in like 10 years, but we're still hoping to see VR becoming something enormous. It is important, when we analyze a startup, to put our hypotheses, and that's what my team is doing. The third bucket is a mix of various things: we look at a product, we look at the timelines, we look at the journey, we look at the mentors around them, we look at so many different aspects of the business, but it's really more about the product. But the first 2 buckets are the most important for us. It's about finding amazing founders who are able to develop technology that is so in need at the market that it has potential.
When a startup pitches you, do you prefer boring numbers of a show?
I don't invest in showmen when someone putting a show without debt. I'm looking for people that are somewhat putting a show, but more importantly that are conveying their passion for what they trying to achieve. The most important part for me is investing in data-driven entrepreneurs, that are passionate about what they're doing and have interesting insights about the market that they're trying to disrupt. Obviously, someone who's charming, someone able to put a show, who would be a good salesman and charm the public is great, but I will never invest in an empty showman, that is not data-driven and not really deeply passionate about the problem he or she tries to solve.
Geography of your interests?
We invest in Canada, so we're based in, like, 8 regions in Canada. I travel a lot across the country. We're still the only one to do that we do in Canada. It is interesting to see the differences between the different ecosystems because we do have different ecosystems, depending on the cities and provinces. Canada is and will always be our focus and we are looking for Canadian partners. It doesn't mean that we're not helping or not interested in international founders, just that our focus right now is Canada.
What is your due diligence procedure and how long does it take you to cover the whole way from the first meeting with founders to contract and check signing?
Our due diligence process takes around a month from the first coffee that founders will have with someone in my team to the Investment committee where we will have the founders come and pitch and the team will together decide if we want to invest in that company. That takes around 4 weeks in average.
And how big is a check you usually issue?
We invest C$ 25k to C$50k in a company. As I said, we are focusing on startups emerging out of university campuses, so we're their first institutional investor. That's why we put smaller checks because we believe that at this stage these amounts are really making a difference. We have other funds in Real Ventures that invests later and writes checks from C$100k up to C$5M. Being integrated with a bigger fund means that we can work with founders to later stages, but our initial checks are like that.
Your target investment multiplication?
The idea of venture capital here is that any investment should be able to return the whole fund. The theory of VC says that you should aim for exits that are between 10x and 2000x. Obviously, those multiples like 2000x are more like Peter Thiel investing in Facebook or the first investors in Google. That's what we're aiming for. I wish all our companies to be the next Facebook or Google and I think they have the potential, but we're realistic as well and we normally aim between 10x and 2000x. And we understand that a strategy for a VC fund is also accepting failure and that some companies will only return the money that you invested in. But we always aim for at least 10x.
Your target percentage of ownership of a company?
We invest through SAFE (simple agreement for future equity), which is a convertible note without a debt part. This was invented by Y Combinator, which is one of the most successful accelerators in the world. SAFE is allowing us to give the money to the founders, let them grow their company, grow their valuation, and at the next financing event, we will see their valuation from the next investors and take our part of ownership. The goal of doing this is that we invest so early and it's important for us both to help the founders to develop their companies and be the most friendly early-stage investor in Canada. As the same VC theory says, each round you should give 20% of the company and never go above this 20%, and that's what we recommend to our founders. Of course, it depends on what value investors are bringing to the table, but I always say to my founders is that the most important part is that you have your equity. Think about it this way: if you give 20% of your company for $25k to the first investor, how will you justify at the next round that you only give 5% in exchange for $1M? That's what you need to think about as an entrepreneur – the way that you're managing your equity, it's only leverage you have, the only cards that you have in your hands to negotiate money. And knowing where they are going at is very important, much more important than the numbers at this or that stage.
What qualities you are looking for in startup teams?
The most interesting and the most important part for us is always about diversity. I'm not talking about diversity in gender or race, despite it is being very good for teams as well, because there are studies showing that the more diverse teams are, the better they perform. But the most important part for us is that the founders complement each other, they should bring something unique to the table. something essential. Too often we see 2 business guys bringing exactly the same things at the same time, and that's not something that I'm excited about. I always say to my founders, "Your issues are different than all the others' issues in the world. You should understand more than anyone else what your startup needs. And a good exercise is to put a spreadsheet with the skills that you believe will be required for success. If you're able to put a name below all of those skills and it's not only one name but names of all the founders' names equally split between the skills that are needed, then you have a diverse enough team. Otherwise, probably, some of the team members are useless or some of the team members are missed. And the last thing I will say is that we don't invest in solo founders, we don't believe that it's a good way to start a company. It is so hard to start a startup, it's such an intense and hard journey, that going along on that journey is something that we don't believe in. It's important to have people around you. Inventors are good, advisors are good, the team is good, but it's important to have partners, people that are in it with you, able to do the dirty work or do the legal work, who understand why you're doing it, people pushing forward and helping you as CEO, who are able to lead a company when you desperately need a week-off because you're about to burnout, who can support you. That goes both ways, by the way, when you help your partners and push them forward.
Who you would prefer to work with, Steve Jobs or Steve Wozniak?
I do not believe that at the beginning Steve Jobs was able to do something. Apple was Steve and Steve together doing Apple. And I do believe that they were bringing something completely different to the table, they were complimenting each other: one was obsessed by everything while the other one was obsessed with creating the best technology that they could create. When you combine these two explosive personalities and explosive, passionate guys, that's how you create Apple. What I just said: we are looking for diverse teams. If I prefer to work with one or the other, the answer is that I prefer to work with both of them, because I do believe that they bring something different to the table and I do believe that combining those too powerful people is the key to create something great. I want to see this passion to create an excellent company in CEO and this passion for creating the best, world-class technology in CTO.
What are your red flags?
Obviously, there are a few. If we need some founders, and we are more knowledgeable about their own industry or the market they are trying to disrupt, there is a problem. They should have an insight that we don't have about the future of that industry because that's what they're trying to do – they're trying to disrupt an industry that is moving. If I see at the first meeting that they're not that knowledgeable and only scratch the surface of what we're trying to achieve, it's a red flag. When they don't know their metrics, their data, it is a red flag: I'm for a CEO obsessed with metrics. What is keeping him or her up should be their metrics of success, depending on what company in what industry they are trying to disrupt. Something else that we see too often as well: when you meet an investor and we ask questions, it's because we're trying to understand what you're trying to do, the vision you have. It's not a great moment to argue with us or take things personally. We're not trying to challenge you – we're trying to understand your business. When somebody takes those questions personally is an enormous red flag for us. I'll finish by saying that a founder who is not interested in relationships with investors, who is just super transactional and in for the money, is a huge red flag. What's all about: we are building a relationship with you, we're trying to help, we'll be on your board and will help you raise your next round. If we're talking to bankers to give you money and never hear about you again and have to control your business. Those are just a few red flags, but there are too many of them, actually.
Do you have your anti-portfolio?
I do have. It is funny, because I do this for 5 or 6 years, and I already have an anti-portfolio – none of them is Facebook yet or Google, which, I guess, is good for me. I think it's a part of the job: nobody has a crystal ball. We base our decisions on our own convictions and pass startups for our own reasons. What is important is that happens because when we look at them and they are not a great fit for us at the level when we meet them. Frankly, I'm happy if the companies I've missed do succeed, and I tell that to the founders when meeting them at events, "Prove me that I was wrong! If I can help in any way, just let me know." At the end of the day what's important to mention here is that I started to do the job and I created this venture because I believe that there was a better way to help student founders, emerging founders, and I truly believe that those founders are amazing even if we don't invest in their companies. So I am not sorry about it – I'm proud to see them grow.
Can you name industries you really like, yet will never invest in?
It's a hard question for a sector agnostic investor because we do have the liberty. I wouldn't say that I'm frustrated by any of those, but there are industries we have restrictions. Medical devices or high Medical and Health Tech are harder for us to invest in. It's super capital consuming industries. Sometimes we may be able to make a difference with our checks but sometimes will need to pass because it's not how our fund is working. I could have some regrets about some amazing medical devices or health tech that we saw, but we were able to invest in so many amazing companies that I don't have that much regret. There are some restrictions in Canada in terms of drugs or, say, porn, and those are things normal for LPs even in the US. Canada legalized cannabis in the past several years, and it is something that we could have capitalized on – we saw some amazing examples of companies that grew in these years at their early stage, but we were not able to invest in them because they were considered as drug and too risky on political or media side to invest in them. That's something I regret because a lot of money could have been made there. I believe this is just a beginning because there's a lot of states in the USA that are legalizing cannabis (I'm not sure about Europe, though).
Has your VC approach changed after the COVID-19 started?
Yes and no. I think, what's important here is that after COVID-19 emerged in March, we all took a month or so to focus back on our portfolio, we spent a lot of time with our companies trying to understand what's happening, how can we help, what's the next step, what do we need to do. We are lucky because our companies are at so early-stage that they are still considered to be small, they don't have many employees, we have not invested that much in the travel industry or other industries that have been hit that much. Still, nobody knew where we were going and that was the most worrying aspect of COVID. That was the first change that happened. Then, around the summers, the ecosystem opened again, and we continue this journey to invest in new companies. It changed a bit what investors are looking at in the company, they will be, probably, adjust their criteria – because the world has changed and the needs of the world have changed. Before we only invested in companies that are solving real needs, and those real needs have changed. We always asked, "Is your solution a painkiller or a vitamin?" And now we want to know even more, is this a painkiller or a vitamin, is it essential or just nice to have.
Anyway, is COVID a threat or opportunity for VC business?
Both, but, again, depending on the stage. The more you go early stage, the less it was a threat. Obviously, the bigger the company or the bigger its impact, the more employees you have, more expenses, the more COVID becomes a threat, because sales are just going down. As VCs we need to rethink where the world is going, what's the future of the world, so that's alike. People that are not adapting and VCs that are not adapting will, probably, fail. But I also see a lot of opportunities. When there's a fire in the forest, it's killing all the bad seeds, giving spaces for new seeds, new plants, and trees to grow. I strongly believe that COVID is like a forest fire for an ecosystem, it creates space, and startups that were doomed to die are dying faster giving the space for new opportunities to arise, new startups to grow. New technologies emerge that weren't necessary, weren't a painkiller 6 months ago, but became today. I should add that there is a lot of people who lost their jobs and people they loved, and it's definitely not a great thing for the world.
Can you name the three most breakthrough startups in history?
There are so many great examples! I don't want to go with the obvious here. Still, despite I don't want to sound like a VC bro here, but the way that SpaceX uses all that was existing in the government and uses the way that the Aerospace industry was run by the government with contracts and became vertically integrated is truly innovative, in my view. Space is the industry I really passionate about, and being able to sit down in my room and witness a private company to put a rocket ship into Space, sitting down next to my dad who witnessed the same thing at my age, when they went on the Moon, for a child of 2 physicists, was amazing. It might not be the best example of a startup, but it's a real example of innovation and is truly inspiring, at least for the founders around the world. What has been done with Tesla is already wonderful. It is important to give the guy what he deserves. It's amazing to see the private company achieving what governments usually do.
Are you satisfied with what you do, or do you think to apply your knowledge and skills to something else in the future?
I had businesses before, I grew companies at early stage from 0 to like 50 employees, had different types of businesses, and being there is helping me to be a better VC and it is helping my company right now to grow our portfolio companies. I do believe that there are 2 types of VCs in the world: those who are really bringing some operational help to the table and those who are a bit more financial. I would love to continue to be more operational. Being a software engineer myself, I'm more passionate about this side. I do believe that eventually, I do want to go back and work at later stages, and I do miss the tech world, the developing products. I'm first and foremost a product geek, and I'm missing that journey of developing products, working with users, adjusting products and features based on users' reactions and behavior. So I do believe that I might go back at some point, but I also know that finishing my life in VC, being able to help so many founders to achieve their vision is definitely something that I'd love as well.
What qualities, you think, are important for a good VC?
You need to be passionate about tech, you need to be curious, and you need to try to understand where the world is going. Every morning I'm waking up and I'm trying to open my horizons, thinking how the world is going to evolve, so I can leverage that, I can invest in that future. You need always to be ready to learn. What I always tell my teams: Being a good VC means having a strong hypothesis loosely held. Every time that I'm meeting new founders I have my own hypothesis of where the world is going, but I'm always open to learning different visions and hypotheses. The moment that you become unable to give up your hypothesis and your ego is becoming the reason why you think that you have all the truth, you become a bad VC, I can probably put in all of the older VCs against me right now, but that's how I see the world. Once Steve Jobs quoted Wayne Gretzky: I skate to where the puck is going to be, not to where it has been. It is pretty much what we do – we're trying to back founders who are knowing where exactly the pack is going, who develop a solution for where the pack is going. You should never let your business be run by a random factor. The world is going somewhere, and we are developing businesses based on what is happening in the world. There's, obviously, a luck factor in becoming a successful entrepreneur, but I do believe that you should always have cards in your hand, you should never let Fate decide for you, you should always try to plan what's happening ahead and take advantage of where the world is going.
Your top advice to founders.
Make sure that you're data-driven, that you're never taking emotional decisions. There are so many founders, including Steve Jobs, are claiming that sometimes you didn't know why you're making a decision, and I think it's important to have those moments when you just know, but most of the decisions should be based on data, and the future of your startup should be data-driven. Make sure that you're passionate about what you're doing and make sure that the people surrounding you share your passion and your vision because these people are between you and what you're trying to achieve. As a startup founder, if you're not passionate about the problem that you solve, you will never survive. That is, probably, one of the most important advice to the founders. You should always be looking for new ideas and better solutions for the problems that are important to you because those are really the ones you find every ounce of energy on your body to fight against.
About the Author