Mitra Lohrasbpour (South Park Commons): There is no time or space to waste on people that are a drain on our happiness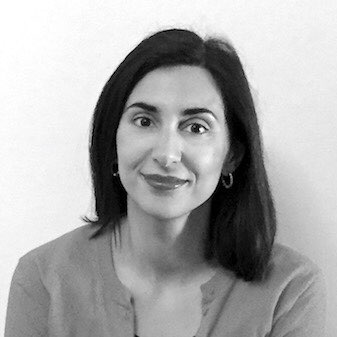 Mitra joined South Park Commons from Nava Public Benefit Corporation, the software company responsible for the improved healthcare.gov insurance marketplace. At Nava, Mitra spearheaded business development efforts and won contracts also to build new VA benefit appeals and Medicare incentive payments systems. Prior to Nava, she led revenue analytics and international expansion efforts at Dropbox. Mitra began her career at Bain as a management consultant and is on the board of LeanMarket. She graduated from MIT
---
How it all started? How did you decide to enter the venture investment business?
I'll describe both my journey and how our fund was formed because they are merged. We have a bit longer of an origin story than a traditional venture fund. In 2015 Ruchi, the head of our fund was rapping a decade-long career at Facebook and Dropbox. She wanted to push pause on, going back to the grind and catch up on what she has missed in the industry. A small group was formed around her kitchen table to every month read papers and research different topics. One month it was AI, another – crypto, then – epigenomics. The idea was there's no good place once you graduated from university to get together with other people to learn. You can either learn at the job or you could get together with people for social activity, but there was no place in between.
So, she formed this group in 2015, and then in 2016 they formalized it and created a charter and this is for people who are full time exploring, trying to figure out what to do next, to come to do it together. It's not isolating and you can hold each other accountable. That was in 2016 and it was privately funded for two years.
Then in 2018 we were looking for a way to make it financially self-sustaining and the idea was that raising a small seed-stage venture fund would both allow it to be sustained, but also will give the capital to support people in our community who decided to start companies. It is very deliberately not an accelerator or incubator. Half of the members are not aspiring founders there but are domain experts who want to write a book or finished writing a paper, do programming competitions, or learn a new language before going back to a full-time job and the other half want to start companies.
In late 2017, in early 2018, I reached out to Ruchi about joining some of the people in this community. She invited me to join the fund and instead of joining one of the small companies, I joined her. We were fundraising for the rest of the fund, closed all the finances, legal paperwork, and then we start investing in Q1 of 2018.
The fund exists to support what we call a learning community, like Benjamin Franklin's House Club or the Bloomsbury Group in the UK. The fund exists by the community for the community. It has about 50 active members, about 250 alumni, and is growing. We also invest in people that have no connection to the community. For the folks who find us through your website, we would still be very interested in partnering with them. We make roughly two-thirds of our investments from this community, but one third outside.
What industries are you interested in?
As an early-stage fund, we are made up of all former operators, former founders, and former employees rather than professional investors. We like zero to one phase where we are most hands-on helping our founders with things like hiring, product validation, customer intros, building out the tech, etc. Our strategy stems from that and what we have done is try to set up the fund so that we have some bandwidth to help our founders build their companies.
With a $55 million fund has a concentrated portfolio of about 35-40 core investments. We target at leading or co-leading a company's early round of fundraising, typically procedure seed. We aim for an 8-10% ownership stake. All of this is in pursuit of the goal to be available to support our founders during their most challenging moments on an ongoing basis. If we had a very large portfolio and a founder will call us asking for help and figuring out what would his pricing be, we wouldn't have availability to support them. But instead, we do this way that is the fun model. It is a high conviction, high ownership portfolio where we like to lead or co-lead at pre-seed or seed stage.
We are sector agnostic. We invest in healthcare education, financial services, and pure software consumer. Given our team's backgrounds, we have the most experience with hard tech, really core deep technical products that are trying to find an application and for software as a service business. But those typically, in this day and age can span across lots of sectors. We don't relate or discriminate by sector but we look for things that have a strong tech component. If you are purely a consumer products company developing a new piece of luggage, clothing, or makeup, we are probably not the right fund for.
Can you name industries you really like, yet will never invest into?
There is no industry that we consider too farfetched. Some things are a matter of timing. For example, if we are talking about space exploration, there is a real answer to the question of why now we would be open to that. Just because we haven't done something in the past doesn't mean we are opposed to doing it in the future. I would say we keep an open mind and we'd love to hear from any type of, industry.
What geography of companies are you interested in?
That is a good question. We operate worldwide. The majority of our investments are based in the US but we do have two investments that are based outside the US. If we need a talented team, as long as we can wrap our arms around the market and we can be helpful in the founder's journey, we would not want to restrict either ourselves or the founder to specific geography. I do think there are some geographies where we may be more or less helpful depending on what the product is, but that's case by case. It's hard to say overall.
We have one investment in Latin America and one investment in Southeast Asia. What we have found is even if we don't have direct experience living and working in that market ourselves, if there's a playbook that we understand from our previous jobs or from another portfolio company that is being applied to that new market that we can be helpful in some ways, sets us up to be great partners. The only exception I would make if someone in a new market is directly competitive with one of our existing investments, but that would be true regardless of geography.
What was the most unusual startup you ever supported?
On one side, there's a business called Tiny Care founded by Michael Lee, who is a community member and an expert in early childhood education. He is a former teacher. What this company does, they have a really advanced curriculum for in-home daycares for children in urban cities. The idea is that they hire the very best teachers, including Montessori and bilingual teachers, and give them equity in the business. They have a really fantastic product for your most precious creature, which is your child. We think there is a lot to both the business today and the future of the business as people in the pandemic world realize the impact of early childhood education. That's on one side of the spectrum.
On the other side, there is a company called Transcend, starting also by two South Park Commons members that builds software for companies to comply with GDPR, Global Data Privacy Regulations, or rather European privacy regulations. They have found some really innovative ways of helping companies respond to user data requests without transcending the intermediary, needing to know any of the user data. They really innovative ways of doing this.
I bring these two companies up to show. One is dealing with physical children and their development and another is dealing with PII at a distance to show kind of differences and the variety of our portfolio.
At what stage of the company's development are you investing?
We look for companies that are raising their pre-seed or seed round of funding. These are typically companies that are raising between $400K-$2 million. I know that the numbers vary a little based on geography, but typically we are interested in companies before they have reached $12-15 million in valuation. Depending on how early we find a company, it could be their first or second round of financing and they have raised friends and family capital before that. The short answer is pre-seed.
How big is a check you usually issue?
I hate to be a broken record. We usually work backward from our target ownership and valuation. Most of the time, our pre-seed investments are around four to $500,000. Our seed investments are around $700,000 to $1 million. But again, those are not strict boundaries. When there is an exceptional company we make exceptions to our rules.
What are the requirements for startups as an investor?
We look at a couple of dimensions. We look at the market they are playing, its size, growth, and how competitive it is. We look at the team. How do they know each other? What are the different skills they bring to the table? What experiences have they had before? And finally, we look at the product if it does exist. What does its usage look like? What is the product experience? Depending on the company we might look at the technology. In some cases, there is no product, but there is still some technology that has already been built.
We don't average a score across each of those four dimensions. Instead, we look for a spike. We look for some dimension on which this company has some outsize advantage. For some companies, it is the market they are playing in. Is it booming, growing, and going to be huge for other companies? Sometimes it is the team that is like lightning in a bottle. They all understand each other and are very complimentary and have done this before. It might also be the product. It's not that we are looking for a perfect average of the scores, but instead, we are looking for some spike where this company is going to win and it leads to some high beta investments that we are very encouraged by.
What percentage of ownership of a company is fair to take for investment?
That is something that the company and the market-determined together. Typically, on average we see pre-seed investors take about 8-12% dilution, and then seed companies take 10-15% dilution. Those are averages and it varies depending on the company's capital needs. Of course, hardware companies typically need more capital than software companies and we work with founders when we're excited to make an investment to find a valuation and a check size that works for everyone. Typically, as a fund investor 8-10% works with us, but however much check we write for is a dialogue we have with the founders.
What multiplication of your investment do you expect on exit?
We are still with an active portfolio because we just started investing in 2018. Our founder Ruchi has a nice history of angel investments that have exits but nothing in the fund yet has exited. They all are still within the first two-three years of their formation. We are very patient investors and we know that by partnering with founders at square one of their very first round of fundraising we are in it for the long haul together.
So, if a decade of staying private and raising for the rounds of venture capital is the right for the company to have a long runway and to grow and have a great outcome, then it works for us. We are not in a rush to exit within 18 months. We are not a late-stage fund and we are in this for the long haul.
The three of us, Ruchi, Ditty, and I, the partners of the fund, all met at Dropbox which was formed in 2007 and went to IPO 11 years later in 2018. And I think we all understand the timelines. I think that very successful companies have waited that long. For example, if you look at how long Airbnb is waiting it looks like they are going to be there. If it's right for the company to exit sooner, because there is a really attractive buyer or the market is timing, of course, we would help with that. But the main thing I'd want to communicate is we don't force companies to exit because we say it has to be five years and now it hits the five-year mark. It will be better to exit whether or not you are ready for it.
I think we want as many as possible. We have a concentrated portfolio of 35-40 companies. We hope that all of them will succeed and do well. It's not if three of them did well we're done and will stop helping the others. The way our fund is set up, given that we're so early, there's less certainty about what kind of return multiple we will target on our investments.
If we were looking at one of these later-stage companies, the finish line is 12 months down the road. Then you understand that money should double in 12 months. I think we are instead in the hits business when we are looking for a home run or a grand slam. And if you get really right you can return five, six, seven, or even eight X of your fund. It's just too early to know.
What do you want to see in the company's product?
We are looking to do a product demo and play around with the product at pre-seed. We understand that sometimes the product is not built yet and the company needs a little bit of a runway from fundraising in order to build a product.
What qualities are you looking for in teams?
First and foremost, we are looking for resilience. This is a challenging journey. Founders that are persevering, determined, and really can plow through walls to make it happen. It is a very important trait. We are also looking for teams that have a diversity of skills and everybody is bringing the same thing to the table or they have the best product engineer along with them, the best design thinker, along with someone who has the right business relationships to sell the product and there is a really holistic overall set of skills they cover. The third one is great leadership and they can fire people to join their company that can inspire customers to take a leap, they can inspire future investors. And those are the important traits.
Investors prefer to work with teams. But have you ever supported a one-person startup?
We have some solo founders in our portfolio and it works for a couple of reasons. Sometimes we will know them very well either from our community or a lot of reference checks and background checks, and they have a strong team of advisors around them or potentially they have built businesses before and they have a track record. We are not at all opposed to solo founders.
Speaking about family startups I would like to mention that Ruchi, the head of our fund, is married to a Decia who is another partner on the fund and they have been together for 20 years. Both of them were on Facebook at the very beginning. They've had two decades of working together and being in a relationship. And we understand that sometimes very good things can happen when you work with a loved one. They are very public in their Wikipedia articles that talk about each other.
What is your due diligence procedure and how long does it take you to cover the whole way from the first meeting with founders to contract and check to sign?
We try to move as quickly as possible. We know our founders are moving quickly because we would like to lead or co-lead rounds. We do a deep amount of diligence. We'd like to use the product, learn more about the founders, try competitive products, and research the market. Sometimes it can take us a week or a week and a half. Typically, it's several meetings throughout that time but we can accelerate the process if a founder has an expiring offer from another fund. but we try to do a very deep, thorough job as quickly as possible.
How many projects do you consider per year? What is the number of opportunities on the top of your funnel?
We make on average one investment a month. It's not always smooth. Sometimes it might be quieter during some seasons, for example during summer months. The fall and the spring are much heavier, but on average it comes out to one week a month.
I am so intrigued that you asked about our top of the funnel because these numbers, at least in the funds we work with, are very private. You don't share how many companies you look at but I will say that we make one investment a month and roughly two-thirds of our investment come from the community and one third from outside. Roughly we can say about a thousand opportunities a year.
How startup teams usually find you? Do you wait for inflow or scout for interesting ideas and perspective teams?
There is a mix of different channels, from our community, as well as references from our community members who might refer their former colleagues to our fund. We call those referrals. As partners, we also receive requests from former coworkers or cold inbound. We have an application form on our website for people to reach out to us directly because we don't want to be biased and only talk to people in our immediate networks.
I think we've all understood that people who are building solutions should be close to their target customers. If you have tunnel vision and only talk to one type of people, then you're missing out on a whole bunch of interesting problem solvers and problems out there. That's why we always have the form on the website and people can always email [email protected] to reach out to us directly. If you didn't happen to work at Facebook or Dropbox or live in San Francisco, we still would like to learn more about what you're building.
What are your red flags?
I think the most worrisome thing is any ethical issue with the founder or founding team. Misrepresenting their credentials, any of their product data, or any other unethical behavior like a fraud. Anything like that. Luckily these things are very infrequent. This is hopefully the start of a very long partnership we'll have together and we all need to feel that we can trust each other. So, any kind of lies or inaccuracies is really the wrong foot to get on.
Have you ever rejected a startup and then regret it?
There have been a couple of companies who fundraised on an idea. That was not right for us but the team was good. We stayed in touch and then later the team had pivoted to a different idea and we found a way to work together. That might be the best example of what you described. I'm trying to keep the relationship with a great team always warm that we're always helping each other, sending articles, inviting them to events, and if something changes about the company that makes it a better investment, we still have a relationship with them. I could say no names. I wish I could.
All of our companies are very early, we didn't have any exits to point to, but maybe the takeaway I would have for a founder from that story is if a fund says no, just to understand why we will tell about our concerns we have with their idea. The go-to-market is weak or the technology is too similar to a competitor, whatever it is. But if this changes, please come back to us, please reach back out. We'd love to find a way to work together. And sometimes they do reach out and then we can revisit and make an investment. Pay attention to what investors say when if they say no because maybe a no right now can become a yes later.
What conferences do you find really useful?
During COVID time the world is so different from what it used to be, but we are very excited about university hackathons. Ruchi was the keynote speaker at the MIT hackathon and Ditty, our partner, was the speaker at the University of Pennsylvania hackathon. We like to go to various events, both in San Francisco as well as in other parts of the US. We don't need to have met someone before we met a founder who was based in Utah state, several states away, and then flew them in to meet with us. So, it's not that they only have to be someone we bump into in order to invest.
I wouldn't advise founders to invest their time and to attend a conference only for free fundraising, because investors are typically available and want to get to know you. I would recommend investing in the time and money to go to a conference if it helps you build out your skillset. I separate it if it's for investment. I think that reaching out to people directly, talking to customers, hiring engineers, getting product feedback and all of those things can be very well served in conferences. Some of my favorite conferences are the Grace Hopper Celebration of Women in Computing and Tech Crunch Disrupt which are excellent conferences. And then there are a number of unconferences. I don't know if that's a term you'd come across in these phone calls, but the idea of just being with smart people without much of an agenda and it is great.
Maybe my most important thought is conferences are expensive and time-consuming; money and time are probably your most precious resources. Go only if it can serve multiple purposes. If it's only to network with investors it may not be the right use of your time, but if you can also hire people, collaborate with them, talk to customers and validate your product then it's worth the time and money.
Has your VC approach changed after the COVID-19 started?
We are still looking for the same great fundamentals in the business, but we encourage our founders to raise more capital than before because the macroeconomic conditions are very choppy. They are so up and down, every month it swings wildly. We say it's important that you have a longer runway to ride out the ups and downs of the market. That's pretty unpredictable the same criteria, but encouraging founders to raise a bit more, so they have a little more cushion.
So, is COVID a threat or opportunity for VC?
This is a corny answer, but I will say both it is a threat and an opportunity. We all are figuring out together what the new paradigm is for work, family, entertainment, and productivity. It's difficult to know in one or two years from now what the work environment will look like, but it is an opportunity and threat.
People are open-minded and trying new products in a way that they were not six months ago. We see this in particular with age demographics. We have a couple of members in our community that are exploring products for people age 55 and older. One of them used to do onboarding calls with senior citizens back in March explaining how to use Google Hangouts or how to use Zoom. Now he sees that you don't need to do that anymore because by July all of these people have already learned how to navigate tech.
These are senior citizens who for years had been resisting their kids and their grandkids' efforts to get them on video conferencing. Today they just have not a choice because people are craving that connection. To be positive I think that is a huge opportunity when there is a whole openness to try new tech that perhaps wasn't there before. Of course, the challenges around logistics, health, safety, and security are even more heightened.
What are the most common areas of weakness in startups?
We've seen a lot of things that you want to think a lot about before you fundraise. Sometimes we have very technically impressive solutions, but the market is very small. This happens because a founder encounters a problem and then solves it very creatively with a great technical solution. Then lots go to fundraise and turn that into a company. It is always important to pause and validate how big would this solution potentially be. You can still build a great business if the solution is not very large, but venture capital is designed for very big outcomes. You may want to take investment from a different type of investor that is not want to push you to go become a unicorn. That is the first common thing we see when a great solution is not very large.
The second thing that we have occasionally seen is an interesting product without a distribution hook. This is pretty common in the consumer space. Consumers are increasingly sophisticated and spending more and more of their time on the same couple of platforms. If you think about Google Ads, Facebook and Instagram ads, Eventsnap, and TikTok to a lesser extent, huge companies command so much mind share and so many things that it can be very expensive to acquire new users on them. The vast majority of your marketing spend will go to those big companies to get new users. You need to have some kind of hook, angle, or wedge to get in and have your product grow and spread in a way that is scalable and inexpensive to do. I wish there was a silver bullet answer. There really isn't but that is what I would say on the consumer side is good to ask yourself if I'm competing with all of these other new consumer social products for air time and attention, what is my distribution hack so that I can rise above the noise and get in front of a customer. Those are the common things that we think a lot about.
With whom you would prefer to work rather, with Steve Jobs, Mark Zuckerberg, or Elon Musk?
I would pick up Bill Gates because on the business side Microsoft has reinvented itself an untold number of times since its formation and is as relevant today as it was at inception, and two, he is at the forefront of a lot of conversations about the discovery and manufacturing of a COVID-19 vaccine. His relevance in the public health conversation is just incredible.
Are you satisfied with what you do, or do you think to apply your knowledge and skills to something else in the future?
I am very happy with what I am doing. I think it is incredibly rewarding to meet with founders and help them achieve their vision. This last year has shown us that the world is unpredictable. I have no idea what I'll be doing in 10 or 20 years, but I hope I would as happy as I am now.
What books/films would you recommend to a startup founder?
I love reading full-length books when possible. I'm actually reading a book by Sarah Fryer called No Filter about the founding of Instagram. It just came out and it is a great journey into many things that had to come together for Instagram to be successful. On the fiction side, it's also helpful to read stories about individuals and what makes humans tick. I was reading the book The Long Petal Of The Sea by Isabel Allende and just finished it. Then The Dutch House by Ann Patchett. These books have nothing to do with technology but they speak about how resilient people are in the face of challenges. They help to put my life into perspective and feel very appreciative for what I have.
I recommend books to all people, not only startup founders. Some people prefer absorbing content like YouTube videos, podcasts, articles, conversations, or hearing lectures. I don't pretend that my medium has to be your medium, but I think pushing pause on work and entering another world for a little bit of learning and a little bit of escape can give a very good perspective
Your three advice to founders
I will try to give some advice to the unknown person who is reading this article that I don't know. First and foremost, in whatever journey you are undertaking it is most important to surround yourself with good people, whether it is your spouse, roommates, coworkers, co-founders, business partners, or other people who will be watching your children. Whatever the topic is there is no replacement for someone whom you can trust, who treats you with respect, and who makes life a little more fun. I think health and time are precious. There is no time or space to waste on people that are a drain on our happiness and this applies not only to starting a company but also to many other parts of life.
Next thing I've read on Reddit so I can take no credit for it. A woman talked that the only memory of her elementary school is a man who came in and who was an amputee. He didn't have any arms but he loved the guitar and he taught himself how to play it with his feet. She said that she is thinking about that man every day for the rest of her life. Now I think about that story and that man, and if you put your mind to it, you can do just about anything, don't take no for an answer and don't let anyone tell you can't do something. I don't know why I'm so emotional when I am thinking about this, but there are so many challenges that people face that are much more serious than the challenges facing the person reading this article or looking at this interview that I hope people have the strength and the fortitude to succeed and to work through them.
What is your favorite city?
I am an American. I was born and raised in the US. I truly think it's where I am, which is the Bay Area of California. But most importantly, it is near my family, brother, and parents, because if you can pick up and move somewhere else with the people who love you and the people you love. You can build a happy life anywhere.
About the Author