Michele Novelli (Digital Magics): We Invest In Companies That Make Things Happen!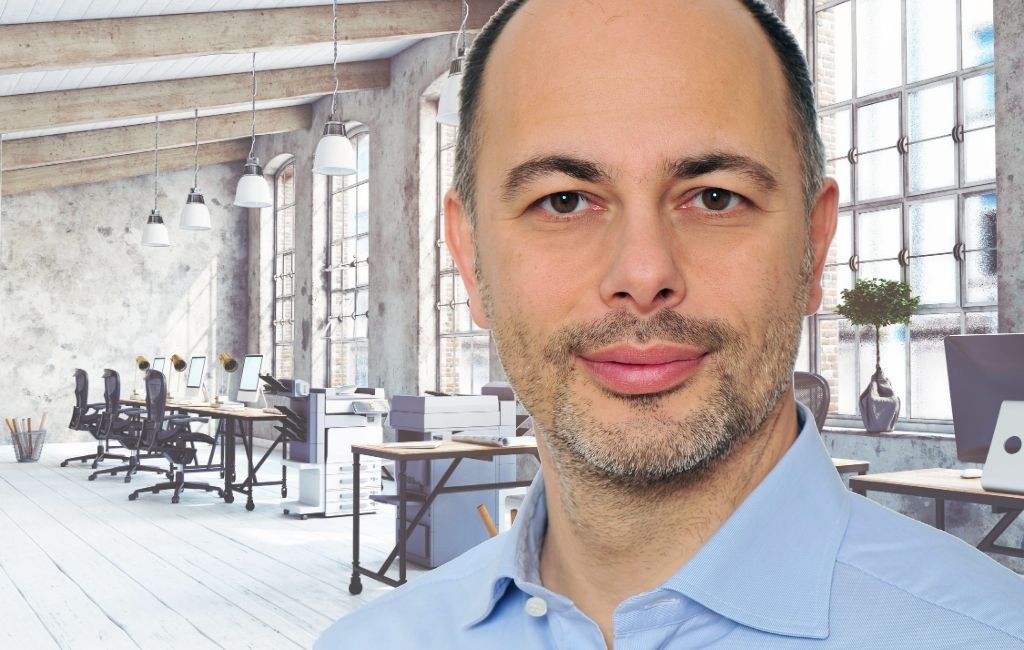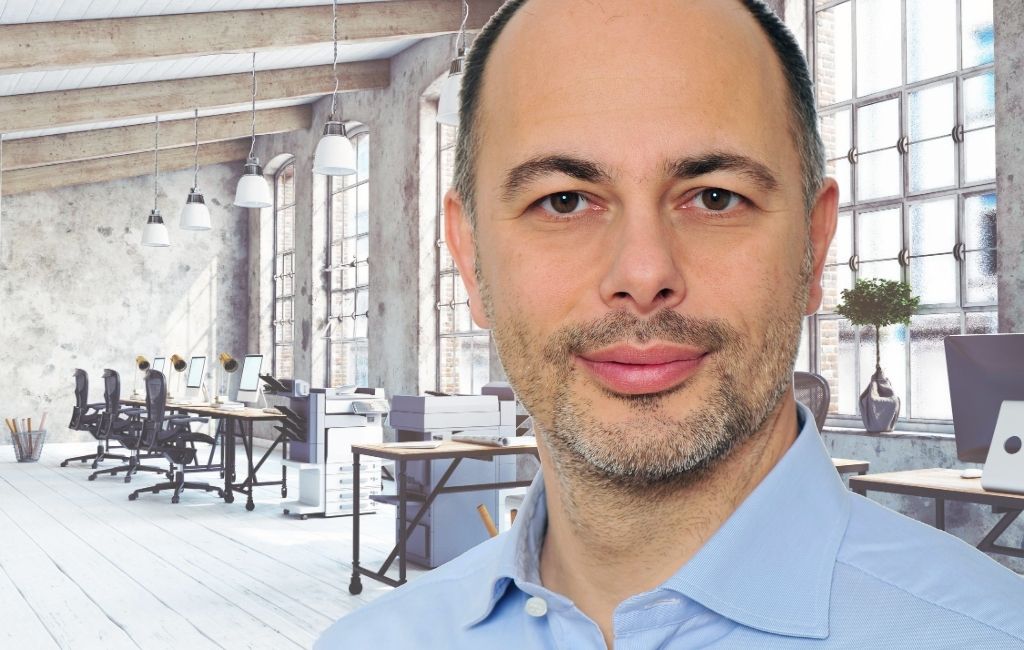 Michele Novelli boasts more than 25 years of experience in the startup and venture capital industry. In 2011 he founded and became Managing Partner of Earlybird Italia, one of the most successful Venture Capital funds in Europe. Since 2013 he has been Partner at Digital Magics. In recent years, he has focused on the Fintech field by investing and contributing to the growth of several Italian companies.
---
How it's all started? How did you decide to enter the venture investment business?
I came into Venture investment from the telecom industry. In 1995 I started working for the startup of Omnitel-Vodafone, in 2000 I started working for the Fastweb. Then I left Italy and from 2002 to 2010 I contributed to the launch of HanseNet Telekommunikation Gmbh in Germany and was working as a Member of the Board of Directors and a member of the Supervisory Board. So, I had more than 15 years of experience working in startup companies when I came back to Italy and join Earlybird Italia. I wanted to establish a center that could work and could spread knowledge about social innovation. Earlybird invests in all development and growth phases of technology companies. Among the most experienced venture investors in Europe, Earlybird offers its portfolio companies not only financial resources but also strategic and operational support, as well as access to an international network and capital markets. I've got an opportunity to see how the startup ecosystem is growing in Italy. Since 2013 I became a part of Digital Magics. It is a business incubator: it builds and develops digital business, guiding the founders of startups and providing acceleration services. Therefore, it supports startups on an industrial scale to create successful projects. Digital Magics designs and develops Open Innovation programs to support Italian companies in the innovation of processes, services, and company products thanks to the technology provided by startups, creating a strategic bridge between the companies and the entire ecosystem of digital startups. Now I'm looking for Fintech and Insurtech startups and we help them to scale their companies. This is our mission and this is what I'm passionate about.
What industries are you interested in?
I am very passionate about automating human tasks and digitization of human workflows. Our key focus sectors are Fintech and Insurtech. In Italy, for example, the Fintech market generates a turnover of 66,517b Euros per year and the Insurtech – more than 140b Euros per year. Of course, it has to be innovated a lot. I am not limited to the above industries. The most important part for us is that startup should always be from the digital sector. So, we do selection regarding skills and personality. We are looking for people who can be leaders, who are resilient, who are ready to work hard, who can work in a team – we evaluate these qualities. The idea itself is not the most important part for us – we are agnostic here. The company should be flexible and capable to find another successful solution if the initial idea fails. I am looking for big global companies, not for small local businesses.
Can you name industries you really like, yet will never invest into?
It is obvious that we don't intend much to invest in industries that are not aligned with Fintech and Insurtech. I would say that biotech is such an industry. Diversity is good but to be successful you need to be focused on areas you are good at and. The key is to understand what you're doing.
What was the most unusual startup you ever supported?
The digital startup industry is unusual itself. And every startup is unique. I can only say that now and then we invest in startups that are first on the market and do not replicate somebody's else idea. I would say that somehow it is the nature of the startups, in which we invest, to be unusual, because they are coming with some degree of innovation, tend to be unusual.
What geography of companies are you interested in?
I think that entrepreneurs can be born anywhere. Right now, we are investing only in European companies which we can help. Most of them are located in Italy (ca. 70%) and 29% in other European countries.
At what stage of the company's development are you investing?
We're interested in investing on early-stage. We prefer to enter at the seed or pre-seed stages, and we're rarely looking at post-revenue companies. Nevertheless, a company should have a MVP or even working product, and investment is needed for scaling their business. We do not consider companies that have nothing except a PowerPoint presentation or a bunch of spreadsheets. They need to develop something that you could touch with your hands and that is already working.
How big is a check you usually issue?
Usually, the minimum investment that we make is 10,000 Euro. The maximum investment that we have done so far during the acceleration program is 100,000 Euro. But we may make follow-on investments in a subsequent round with co-investors, and it will make up to 2,000,000 Euro.
What are the requirements for startups as an investor?
We invest on the early stage, where the team is the most important feature of a startup. I look at the product and look at the market, for sure. But I try to validate founders, their consistency, and the ability to work together. Selection is a long process, but mainly it is a team, the product, and the market. We are looking for those who are first on the market and not for those who are trying to catch up with the leader. And of course, we need to see that a team has already developed a working product.
What percentage of ownership of a company is fair to take for investment?
Good question! The main problem here is what to call a fair share. If you're investing at the early stage, there are some risks. Usually, we take 10% as the accelerator. I think this is a fair price. But, of course, each investor has a different perspective. Still, it is the usual share taken by accelerators.
What multiplication of your investment do you expect on exit?
I hope that every company we invest in will become a unicorn, but this is of course not realistic. We expect to get between 10x and 100x. We invest on the early stage it might take a long time for the exit – up to 10 years. Of course, it's not always easy to get there, but this is our target. Once we had 3x multiplication because we decided to save initial financing from risky startup.
What qualities you are looking for in teams?
I'm looking for a balanced team. They should have a background in the industry they are going after. Also, it's important to have complementary qualities in a team – somebody good in technology, while others are good in people management, sales, and marketing. They needed to be passionate experts. We usually don't like single founders; we prefer 2 or 3 founders. We can do a single-founder investment, but this is not what we're looking for. I should mention that one thing is important for me, and its team consistency. You need to be sure that you can work together effectively. The initial idea might be wrong and startup should be capable to find new solutions that will work. For me, it is very important to be with very transparent people, who are not selling you their company but tell you the reality, and you sense it. The rest is the common qualities you want to see: drive, energy, resilience, etc.
Investors prefer to work with teams. But have you ever supported a one-person startup?
Teamwork is key to success. Most of the time the best companies are created by good teams. But of course, I also met one-person startups early that totally impressed me. These guys were definitely going to succeed because they are smart enough to take advice from others. That is a rare exception, but in general, not everyone is a genius, and solo entrepreneurs are very risky, so we prefer to work with teams.
With whom you would prefer to work rather, with Steve Jobs, Mark Zuckerberg, or Elon Musk?
Elon Musk is a really impressive engineer and entrepreneur. Also, I like Steve Jobs for sure, still, I would like to work with Mark Zuckerberg. So, Mark is my number one.
What is your due diligence procedure and how long does it take you to cover the whole way from the first meeting with founders to contract and check to sign?
It varies a lot and can be very quick, but it can be 1 or 2 years as well. If we see somebody who is not ready, we try to help them to get ready and ask to come back next year, when we start the new round. Let's say, it is somewhere between 2-6 months and a couple of years. And trust me, if we want to be very fast, we can be very fast.
How many projects do you consider per year?
A lot, it's something like 1000 startups per year. We will review pretty quickly most of them and decide whether they are good for us, this is like a funnel. The selected ones go through the next funnel, where we have discussions with the founders, with the management teams, and then, from that first discussion, we decide to move even further to the next level, where we do further due diligence.
How startup teams usually find you? Do you wait for inflow or scout for interesting ideas and perspective teams?
I use a different approach, but still, prefer personal networking over other methods. I prefer to reach out to founders and teams I know directly.
What are your red flags?
Oh, there are many of them, I would say. But the most important are inconsistency and bad team management, I think. When you hear an inconsistent story, it's a clear sign that founders are not realistic and there is a lack of clarity in the vision. Also, good team management is very crucial. I think that every startup company is somehow disrupted by investors. This is always something where the whole company can break up. And it is very important how the founders could work under pressure.
Have you ever rejected a startup and then regret it?
Oh yes! I think it's a part of the game. Despite that we cannot say that we missed any unicorn, it still happens. If an investor tells you that he always rejects only bad deals, he isn't open with you. Once I rejected one company and a year later I change my initial decision and we become partners.
How long does it take, on average, from the first meeting with a startup to transferring money to its account?
It might take from 2-3 weeks to 6-8 months. Sometimes it might take a year. It varies a lot and depends on different factors.
What conferences do you find really useful?
Networking is very important for my business. During the conferences and business summits you could meet a lot of people in one place. The most important conferences are GP Bullhound, ScaleIt, Web Summit, LandIt, and NOAH Conference.
Has your VC approach changed after the COVID-19 started?
I wouldn't really say so. We are trying to look at the trends now. Of course, we moved online. COVID-19 ruined all plans and stopped a lot of market activities and conferences. There is a recession the media writes about, sinking evaluations, and a difficult time for startups to raise money. In general, of course, it's a tough situation for everyone, because there is uncertainty, and uncertainty is something that the market does not like. I think the worst may come in 1 or 2 years, but right now, over the last few months, everything looks fine.
So, is COVID a threat or opportunity for VC?
I think, while being a threat, it is still mostly an opportunity. I think, if you are involved in the digital industry, it is clear that, if there is something that COVID has changed, it created even more opportunities for many companies. It accelerated the move towards digital transformation. It's an opportunity in our sector.
What are the most common areas of weakness in startups?
Based on my whole experience, successful startups are a product of a good team. As I already mentioned, sometimes the initial idea is not vital, and the team should be capable to find another successful solution.
Are you satisfied with what you do, or do you think to apply your knowledge and skills to something else in the future?
I am happy with what I am doing and don't plan to leave it. Working with digital startups allows me to see technologies and solutions that are hidden from the general public and would become normal and essential in the future. It is fun and I love it!
Can you name three most breakthrough startups in history?
Apple comes to mind first, of course. It has definitely changed the world. I was working in the telecommunication business and we were working on developing the UMTS network. Nobody could even imagine how deep the iPhone would change our lives. It is really impressive. Another one is TikTok. Maybe I'm pushing on an open door, but it's obvious that those companies are changing the world as we know it. These two companies are good examples of creating new markets, being disrupting, and game-changing.
What books/films would you recommend to a startup founder?
I'm working the whole day, so I'm not spending much of my time reading or watching movies. But I would recommend watching The Current War. It's a historical drama inspired by the 19th-century competition between Thomas Edison and George Westinghouse. This story shows that you should be careful and openminded otherwise you might miss a vital opportunity that might change your whole life and even human history.
Your three advice to founders
I don't like to give general advice. But the most important thing for any startup is a willingness to make things happen!
Your second favorite city in Italy?
Italy is a very beautiful country and it's difficult to choose only one city. I would say that Palermo is beautiful. But Milano is also nice and I love it.
About the Author