Jörg Rheinboldt (APX): We don't look at industries, we look at the market horizontally. We invest in everything that's digital as long as we understand it.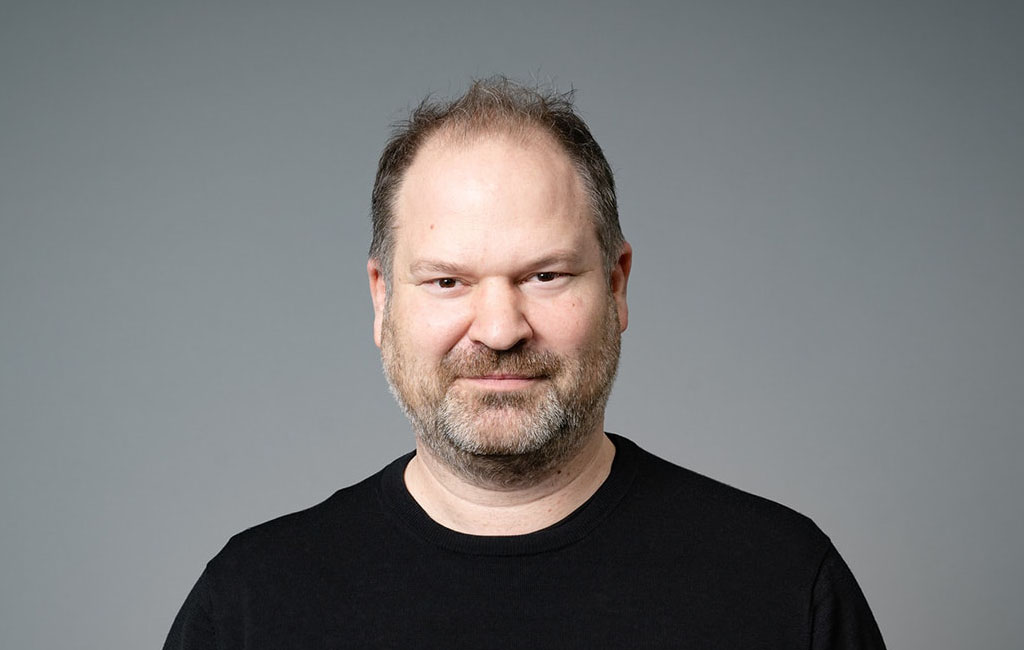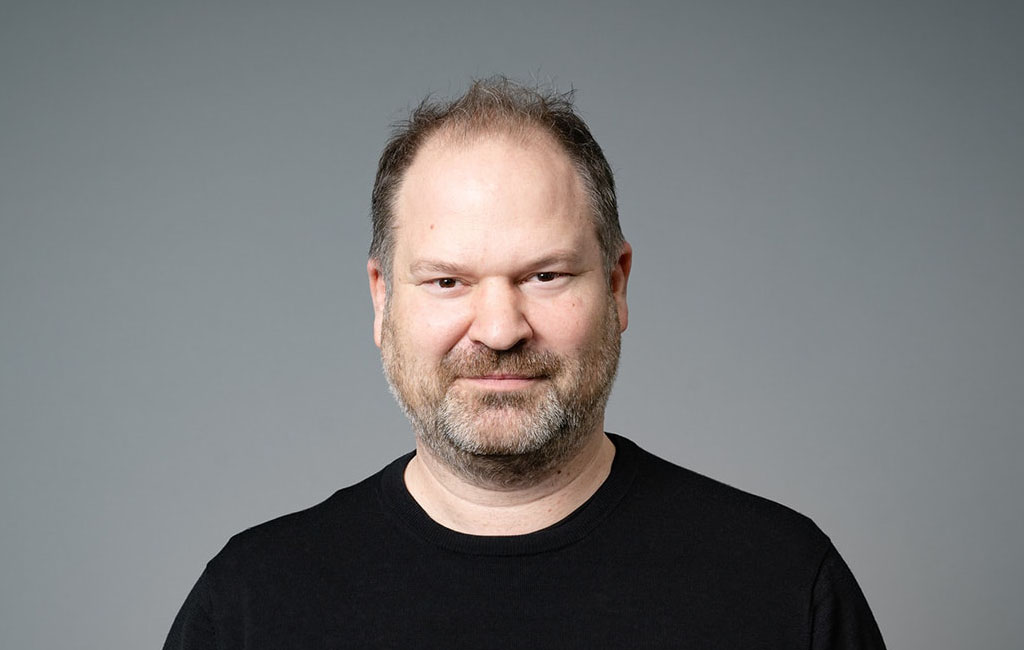 Jörg Rheinboldt is Founding Managing Director at APX. He started his first company denkwerk in 1994. In 1999, he co-founded Alando.de AG, which was acquired by eBay six months later. After five years as eBay.de's managing director, he started to invest as a business angel. In 2007, Joerg co-founded betterplace.org. He is an active board member at multiple companies including Bahlsen. Additionally, he is on the entrepreneurial board of a number of universities such as WHU, ESCP, and Zeppelin University.
---
How it all started? How did you decide to enter the venture investment business?
I started "the classic way": I founded companies and one of them, Alando.de AG, worked really well – we sold it to eBay, and then we built eBay Germany and eBay Europe. I did it for 5 years. During that time I started to do very early stage angel investments and have been doing that ever since. After I left eBay in 2004, I continued to invest in companies. In 2013 I joined Axel Springer Plug and Play Accelerator as its managing director and started to do what I had been doing before on a much larger scale. Five years later we started APX, and there we do even more – we can invest in as many companies as we find. We usually invest in 1 to 5 companies per month. So, it is a classic way of an entrepreneur turning into an investor.
What was the most unusual startup you ever supported?
There were several. I want to mention one. You know, investors have a joke: Have you invested in a dog training app? It was a running gag some years ago when the market was really hot and there was money for pretty much everything. And when we started APX, one of the first companies we met was, actually, a dog training app! We didn't know if this was even serious, then we looked at it, it sounded super interesting, we saw the growth rates, etc., and decided to invest in those people. It was Dogo, and they are actually a dog training app and they are almost a global company, that has been an App of the Day in almost all Apple markets. They grow very fast, launch in different languages because people tend to train their dogs all over the world. It's actually one of our best and coolest investments so far.
How many startup projects do you review per month?
We look at 40 to 70 companies per week. We try to build our processes the way that allows us to get as fitting to our profile as we can. We don't want to get 100 applications to throw away 99 of them, we try to get 40 and talk to almost every company. As I said, we invest in 1-2-5 per month.
How startup teams usually find you? Do you wait for inflow or scout for interesting ideas and perspective teams?
Both. Luckily we get companies who want to talk to us because they read about us and are interested. Then we get referrals from VCs, from portfolio companies, from our network of mentors and experts – we have multiple channels. We also do active outreach. We have a scouting program with universities in Germany and some European countries, and we want to grow this network. Students who want to start companies can get in touch with us. We go to lots of events and meet founders there. It's a mix of approaches.
How you select startups to support? What are your criteria?
The easy answer. We ask ourselves, Why you? Why this? Why now? If we can answer these questions, we just invest. Sure, there are the details we want to know. Usually, when we speak with founders very-very early, there's not so much they can show us. It's more like getting to understand, why do we think they are the right team, why do we think the timing is right, because the timing is so crucial, and then, obviously, the idea needs to make sense. If we have question marks in any of those three dimensions, we don't invest.
What industries you're interested in?
We don't look at industries, we look at the market horizontally. We invest in everything that's digital as long as we understand it. It is a serious limitation because we need to be able to provide value to the company. We have a wast network and can help almost anyone, so we look mostly at markets and focus on regions. We like to invest in Europe and the UK, we like to invest in Israel. We can invest in the US, although we become a little bit skeptic, if a US company wants us and not an investor of those great investors from the US. We can't help companies in Asia, we rarely can help companies in Africa. We can help them if they want to do something in Europe or have global products, then we can invest.
You invest in early-stage startup. What about follow-on stages?
Оnce we have invested, we usually keep on investing, at least do anti-dilution following investments in rounds with other investors. Sometimes we invest a little bit more to enlarge our share in a company.
And how far do you go? Round A, B, C?
Our portfolio is 2.5 years old, and we don't have that many companies to say when we will stop. Still, really big rounds B will be not what we'll do, I guess.
What is your due diligence procedure and how long does it take you to cover the whole way from the first meeting with founders to contract and check signing?
That's one of our sweet little "not-so-secret" secrets. I think we are quite fast: it can be 2-3 weeks after we first get in contact till we invest. And then the due diligence continuous – that's the secret. We work with founders, and once we have invested for the first time, we help them to get to the next financing round. While doing this we learn a lot about people, about the idea, about the execution capability, market timing, traction, how they build their team, etc., etc. When we see that this is working, we obviously like to invest more and with other people. So, our initial investment is just another data point in our ongoing due diligence process.
How big is a check you usually issue?
The first investment is €50,000, which we invest in an equity round for 5% of the company. For a convertible note investment, we usually have a $1M cap, when we are the first investor. Because we invest very early, we don't have a formal limitation of how far or how long we will invest.
What is your target multiplication of investment on exit?
If we manage to be as good as a good market, then both our shareholders and we will be happy. We look at it in the stages, and, I think, it's super hard to say, "This is what we want to do." Right now we look at how many of the portfolio companies will be able to raise the next finance round with external investors. If more than a half of the companies will be able to do this and if we there will be one really good company every 100 investments and 9 out of 100 can create some proper multiplication, and another 20 will create good multiplication, then we will have a normal portfolio and very successful financial performance.
What percentage of ownership of a company is fair to take for investment?
It is always a case by case question. As an initial investor, I feel very comfortable with 5%: that's not too much and not too little. In the next financing round the founders have to keep the big majority of the company's, so about 20% go at the seed round. I think also that at Round A the founders still have to hold the majority of the company. This way they are motivated to build huge success and investors are motivated to really support them.
What qualities you are looking for in startup teams?
We want to see that the people are able to do and to build what they want to build, and that usually means that they have to be a real team of several people, not one person thing. It's one person with technical skills, one person with productization and marketing skills, maybe one person with growth skills. If a team is bigger, it is good to have somebody with operational skills.
But have you ever supported a one-person startup?
Never say never, but usually, we do not believe in single founders. Frankly, the chances that a single founder will be doing this for quite some time are quite low, unless he is able to attract the right people. It doesn't mean that all the people who have to build the company together need to have equal shares – we want to understand do they all agree with how shares are split between the founders, and we look at this while we do our initial due diligence.
Who you would prefer to work with, Steve Jobs or Steve Wozniak?
It is a really hard question. I think, at the beginning of Apple you needed both of them to really get it done. As I've said, we look at the diversity in the teams and very different qualities, like persistence, power, love for details, ability to switch between micro and macro – all these things. We try to avoid jerks.
Have you ever rejected a startup and then regret it?
Privately, I did and I have an anti-portfolio. Unfortunately, it is quite impressive. The funniest thing is this: through my friends I had a chance to buy Facebook shares when they've been already big, but still pre-IPO. I didn't do it, because I thought, "I'm not so stupid to invest like €100k into an American company I have no control over and who do not care about me at all." Two of my friends did it, and it was very good for them. One bought a house in the South France and invited me for a barbecue near the pool there, for a housewarming party.
Can you name industries you really like, yet will never invest in?
We can invest in anything we like.
Has your VC approach changed after the COVID-19 started?
Yes, because, unfortunately, an important thing for us was the real-life community in and around our office and at all the events we always attended. This doesn't exist right now. We had virtualized everything. A lot of things are working really well virtually, but some things don't work that easily. We still haven't figured out how serendipity works virtually, so this is something that we really miss. We miss human interaction in person. But we don't whine around: there's so much we can do with all the virtual tools. There are also some advantages: we have learned that working with our portfolio companies virtually is, in most cases, as good or even better through digital channels. We also found that it is not necessary for them to be in Berlin or come to Berlin. We haven't done this since March and that allows us to invest in teams all over Europe because we just don't care if they can come to Berlin or not. Some business models don't work now, like everything related to travel, for example. Luckily, we don't have that many investments into industries stuck hard by COVID-19. Then we were quite worried by the VC world's reaction during the 1st lockdown in April – a very diverse reaction. Some investors preferred to do nothing, some of the more seasoned ones tried to evaluate the situation and had a moratorium on new investments, while others continue to do business. We decided that we won't be stopped by a COVID-19, we continued to invest in strong teams. It seems that the whole investment calendar somehow is out of order. Usually, for example, summer is really quiet, because everyone is on vacation, and this was not the case at all: we did a lot of follow-on investment rounds with other investors. Now there's a lot of investment rounds going on everywhere. Maybe, the rounds get a little bit smaller in the US. I think it's because there was so much money in the market and the general idea was to keep a company private as long as it's possible to earn more money back for the investors, which is not our idea of making business.
So, is COVID a threat or opportunity?
It's both. It's dangerous for humanity and so many people get sick and suffer, so it's definitely a threat. But it's also an opportunity because so COVID times are a catalyzer for change: so many companies figure out that they can work virtually, so many people work virtually. Digitization is doing huge steps all over the world: more online shopping, more age groups coming online, more transactions happening online, more cashless or digital payments are happening, older people are using video conferencing solutions – a lot of new opportunities to create a digital services for new groups of people emerge. Some of these opportunities will stay, some of them will shrink a little bit when real life comes back. For digital companies in the industries that didn't really exist in pre-Corona times, there's a lot of opportunities.
As a private person, do you donate to non-profit-oriented projects? Charities, cultural or educational projects?
Yes, very much. I co-founded a non-profit organization, betterplace.org, it is the biggest fundraising platform in Germany for nonprofit organizations and various projects. Obviously, I gave some of my money to them and I gave my time. I'm a member of the board of trustees of Berliner Stadtmission, which gives hope to people whom not so many people want to help, like homeless, drug addicts, prostitutes, victims of home abuse. It's important and huge for me. Berliner Stadtmission is something direct and tangible, while betterplace.org has a scalable digital approach. I need both to feel comfortable.
What books, movies, blogs, events can you suggest to startup founders?
Let me just name what is now on my desk. I've just finished reading a book by my friend Oliver Aust Unignorable, it's about personal branding and how that works. I'm reading Your Money or Your Life by Vicki Robin with Joe Dominguez. Then I haven't started reading this one yet, it's Team of Teams: New Rules of Engagement for a Complex World by Gen. Stanley McChrystal. Last week I had a video call with one of the authors of The Smarter Working Manifesto by Guy Clapperton and Philip Vanhoutte. I like Lemon. How the advertising brain turned sour by Orlando Wood a lot. It's about the interaction between the left and right hemispheres of the brain and is super interesting. When you start a company and think about spending money on advertising and how to balance spendings on performance marketing and brand building. Lemon is a very nice way to look at this topic.
Can you name the three most breakthrough startups in history?
Obviously, some companies immediately come to my mind. Google is one of them, it makes knowledge manageable, but there are some dark sides of it. Same with all the social media companies, and Facebook at the forefront here. It enables so much, but also unleash so much, and we, as humanity, haven't really understood what to do about it yet. And then the similar thing is with Amazon. When you look at what Amazon is doing with all the different business models – it is so amazing. There was a time, when I was at eBay when we really did not understand what they were doing and well understood that they were doing. The strategic and long-term thinking abilities of the leadership team of Amazon is always amazing to me. The main disadvantage is that normal retail is suffering super hard from their existence. It's something that we will have to deal with.
What about German startups?
German neobank N26 is really interesting because they are growing super fast with what they do. Zalando, because they're building something very interesting that even Amazon doesn't know how to compete with. 1&1 web hosting.
Are you satisfied with what you do, or do you think to apply your knowledge and skills to something else in the future?
Maybe, yes, but I have always been doing what I really want to do. Right now I'm happy with continuously building APX, I feel happy working with the team, our shareholders like us: they allow us to do a lot of things, give us a lot of capital to invest. Right now I'm very happy and confident in what we already created with APX and we continue to create a new kind of early stage investor that can help companies grow over the stages of their existence. And I have other projects, like betterplace.org and Berliner Stadtmission. I'm also on the board of Bahlsen Group. It is a cookie company, and if I feel like too much digital, I work with them on various topics.
What qualities you think are important for a good VC?
There are many. One, definitely, is to always be honest and transparent about goals, and the goal is to make money by helping startups to grow and then sell your shares. You have to have the attitude to support the founders, to empower them and enable them, not to control them or do their job – that would be not what a VC should do. It's not always easy.
Which desktop game can be compared to VC business?
It's more like playing all these games simultaneously outdoors when sometimes it's like a thunderstorm, sometimes the sun is shining, and sometimes the strong wind that blows everything, and you need to restore everything or build it over and over again.
Your top 3 advice to founders?
Number One is Nike's thing: Just Do It. Number Two: Failing granularly is much better than failing epically. Number Three: Choose wisely and ask yourself at least 5 times when you pick your co-founders, the business you want to be in, and your investors.
You are a drum player. Your favorite drum brand?
When I still had an apartment where I could have a real drum kit, I had a DW drum kit which I enjoyed a lot. Now I have a Roland digital drum kit because I live in a house with 6 other families and I do know that they are not so deep into drumming like I am.
You have a program regarding women in the VC business. A few words about it, please.
We don't understand why there is an almost equal number of women and men on this planet, but the number of female founders is so low. We have some ideas about what might be the case, but we don't think this should be like this. We want to understand what is holding women back, what can we do in order to get an opportunity for women to start their companies and to create an environment where they want to grow. I think, the VC business sometimes is very male, and it's barely not good. They may be way more inclusive, way more open to everyone. There can be more females or founders coming from minorities, etc. We think, there are so many opportunities in founding companies for everyone. And we are, as investors, can support great founders who can be way more diverse than they are now. We want to find good ones and want to invest in them.
About the Author