Jessica Rameau (Wellstreet): I don't think you should do what you love. I think you should do what you are good at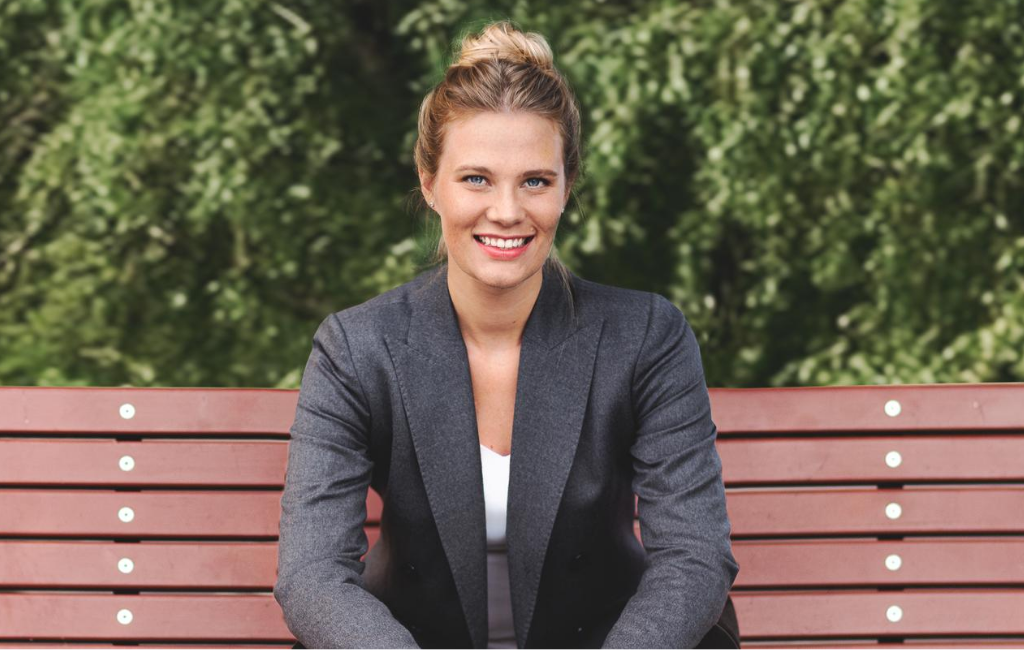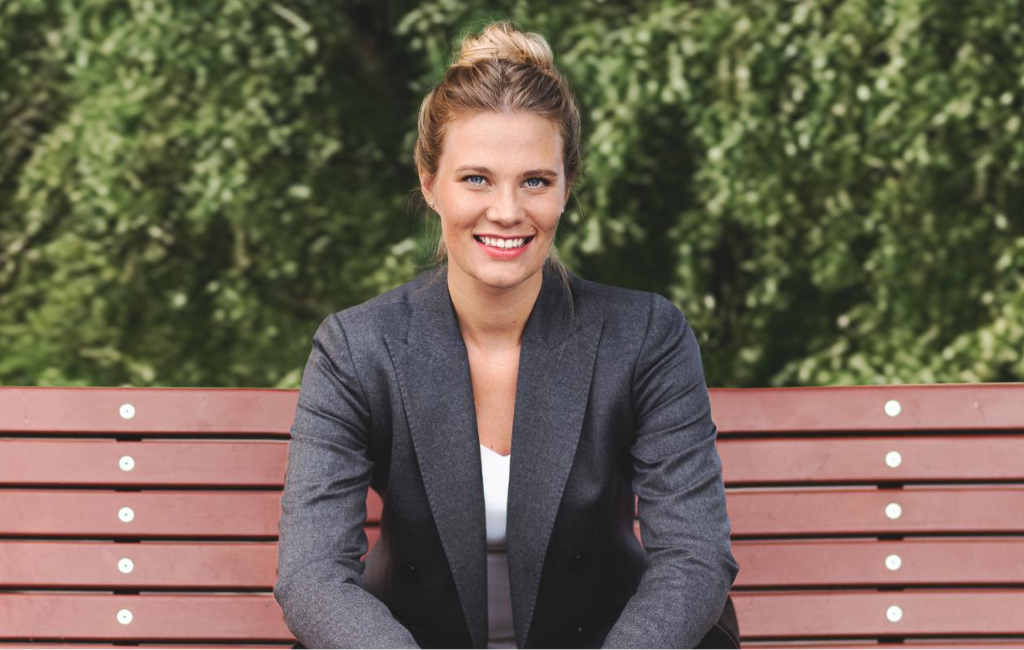 Jessica Rameau is a British-French investment professional, with experience in supporting fast-growing businesses. She's currently a Partner at Wellstreet, a Stockholm-based super-active early stage investor, which has been part of creating successes like Tibber, DanAds, Regily, Scrive, and roughly 30 more companies. Lately, they have been recognized for opening The Factory, the 14,000+ sqm glass building on the outskirts of Stockholm, becoming the biggest innovation and tech hub in the Nordics.
Jess is the Fund Manager for Wellstreet's first Ventures Fund, Wellstreet's early stage investment fund. She oversees the portfolio of over 30 companies and is responsible for sourcing new investment opportunities.
Previously, Jessica managed Synergy Growth LLP's startup portfolio, has co-founded Five Years Time, an educational platform for entrepreneurs, and has acted as an advisor to the UK's Department for International Development on innovation. She has actively supported the London and Stockholm tech ecosystems, where she has mentored hundreds of entrepreneurs on fundraising strategy, business planning and operations, growth strategy, and investor relations. She's particularly passionate about supporting women founders access finance and helping impact businesses to identify sustainable business models.
---
How it all started? How did you decide to enter the venture investment business?
I fell into it by accident. My career started in operations, then I got an operational role for a family office, that had an investment arm investing in startups. They were interested in clean technology and social impact investments at that time. I joined them because my education is in international development and I was really interested in cleantech and more generally how technology could enable us to solve some of humanity's greatest challenges in a financially sustainable way.
From that operational role, I learned how to manage a portfolio of investments and then worked with a wide range of startups and entrepreneurs in the London startup ecosystem. In 2019 I moved to Stockholm and joined Wellstreet.
What industries are you interested in?
We are more defined by stage and type of company, rather than sector. We invest at a really early stage: from an entrepreneur with an idea, up to a Series A. We like to co-build companies together with the founders and entrepreneurs.
We are looking for companies that are capital efficient and can commercialise quickly, and reach positive unit economics without needing to be scaled globally before they are financially sustainable. That is really what defines us, rather than particular sectors. We are interested in many different sectors, with perhaps a special focus on ecommerce and fintech, since we have a strong track record in those areas.
Can you name industries you really like, yet will never invest into?
I think that's really hard because if there's a strong business model, a strong team in a growing sector, there's no limit to what we do and what we would look at.
Personally, though, I wouldn't invest again in anything that is really capital intensive. I worked a lot with clean technology and disruptive innovations in carbon filtering, electric motors, batteries, renewable energy etc. while I was in London. I would probably not invest again in those types of companies as they demand so much capital and have historically found it very hard to come out of the R & D stage and into the commercialization phase.
What geography of companies are you interested in?
We are currently focused on Scandinavia. We would go out of Scandinavia if we see something that can essentially become global very quickly and has no real competition in Scandinavia today. The company might also be headquartered outside of Scandinavia, but if it's targeting Scandinavia as one of its primary markets, then we will consider it.
At what stage of the company's development are you investing?
In Wellstreet Ventures, we invest from idea stage up to a Series A round.
How big is a check you usually issue?
Typically between 50,000 up to 500,000 euros as a first investment, with then funds reserved for follow-ons.
What are the requirements for founders as an investor?
We like to see founders who have experience in the market or the industry in which they are launching a new product or service. Their professional experience should be tied to the problem that they are trying to solve.
Another key criteria is that Wellstreet can provide them with something other than cash, that another investor can't. In other words, The Wellstreet Fit. We like to see how, as Wellstreet, we can provide them with an unfair advantage, aside from just cash.
What percentage of ownership of a company is fair to take for investment?
We invest at quite an early stage, so our target for a shareholding is usually between 10 and 20%.
What multiplication of your investment do you expect on exit?
We don't have a target multiple, our multiple comes as a consequence of how we build up our portfolio companies and the long term value they create. What I can tell you is that since Wellstreet was founded in 2016, we have had several exits, with an average multiple of 8.
What do you want to see in the company's product?
We are very customer centric and approach our investment with the customer or user's experience front of mind. It needs to be better than any alternative, the gains or outcomes for the customer need to be very clear, and the product and the way it is provided needs to be sustainable.
What qualities are you looking for in teams?
As I mentioned before, definitely the industry or the sector knowledge and commercial savviness. Personally, one of the questions that I often ask myself when I meet a founder is, if they will not be successful in raising their investment round, will they give up or will they keep going in whatever way they can. I need to have the feeling that their dedication to the company and its growth isn't dependent on raising investment and that they won't give up too easily. I need to feel that they want to build this company (or a version of it) rather than just raise a round, and that they will keep going until they figure it out and become successful.
Investors prefer to work with teams. But have you ever supported a one-person startup?
Yes, this comes with the stage at which we invest. It can be just an idea, so it's sometimes too early to onboard a team. As long as we feel that the founder will be able to recruit a strong team, that it will be an attractive company to work for, and that the solo founder will be able to find and lead the team, then we're happy to invest. We have done it previously and we will definitely do it again, I'm sure.
What is your due diligence procedure and how long does it take you to cover the whole way from the first meeting with founders to contract and check to sign?
It depends on the state of the company and the complexity of the technology. We would probably have a handful of meetings in total, with me and then one with another partner at Wellstreet. Then perhaps a meeting with somebody from within our network who can help us assess the company and its potential, if knowledge of a specific sector which we don't have in house is needed. Then our committee makes the decision to invest. After that, we finalize due diligence with the founding team. There might be a little deeper dive into the tech. But mostly it's legal and financial due diligence and since they are early stage, then that is done relatively quickly. We could invest as fast as 4-6 weeks. We don't have external dependencies. But if the founder is bringing in other investors, that can take them a while to round everyone up.
How many projects do you consider per year?
We receive hundreds of applications per year. In terms of companies that we consider actively, I would say I probably have three first meetings a week on average. So, three companies a week makes around 150 new serious opportunities a year?
How startup teams usually find you? Do you wait for inflow or scout for interesting ideas and perspective teams?
It's a combination of all different channels. We have an application form on our website. I also make sure I am visible in the startup community and make it very clear what we do and don't invest in so that it's easy for people who are in our target group to approach us. A large part of our dealflow also comes from referrals from our network, and we have a well-known brand in our ecosystem and many co-investors who send qualified opportunities our way.
Have you ever rejected a startup and then regret it?
Not yet. I think even if there is an excellent startup, but you have to walk away for whatever reason, you always need to know why you said no. Even if they'll become successful, you'll know that at that time it wasn't the right company and it wasn't the right deal for you.
Has your VC approach changed after the COVID-19 started?
No, quite the opposite.
As I mentioned before, we like to support companies to commercialise fast and in the right way to achieve sustainable financial success rather than companies fuelled just by capital and pursuing unsustainable growth. The former tend to be much more resistant in times of crisis because they manage their cost as their business actually grows. We have been proven right during COVID, and we think that those are the companies of the future.
So, is COVID a threat or opportunity for VC?
It's always both, isn't it?
What's interesting to think about is what are going to be the long-term effects of COVID-19. For example, many people who weren't shopping online before started shopping online during the lockdown and that pattern of behaviour is remaining post-COVID. What does that mean for the companies we've invested in and the ones we want to invest in? COVID-19 has accelerated exponentially the move to online, and that's of course a huge opportunity for investment.
With whom would you prefer to work rather, with Steve Jobs, Mark Zuckerberg, or Elon Musk?
I think you need to add a woman to that list! 🙂
Are you satisfied with what you do, or do you think to apply your knowledge and skills to something else in the future?
Frankly, no, I don't think so. I think I would always like to be involved in investing in early-stage companies, in some way or another.
What books/films would you recommend to a startup founder?
When it comes to reading for work, I read more short-form than books. I subscribe to several publications, newsletters, etc. Among the publications I would recommend for founders, there is Wired, Sifted and CB Insights.
Your free advice to founders
A lot of people say, do what you love. But I don't think you should just do what you love. I think you should do what you're good at. Find where your skills and experience lie. You need to be passionate about what you do, of course, but really think about where your key strengths are and where is the best place for you to make a unique contribution.
What is your favorite city?
I actually grew up in France and then moved to London and have only been in Stockholm for a year and a half. So, I'm quite new to Stockholm. I think Stockholm is a fantastic city. I also really like Copenhagen, Lisbon, Warsaw. In the States, I absolutely love New York and New Orleans.
About the Author