Jason Peterson (Godigital Media Group): We have 3 pillars – core intellectual property investments, where we are buying the underlying copyrights in music, then we have a networks division and e-commerce division.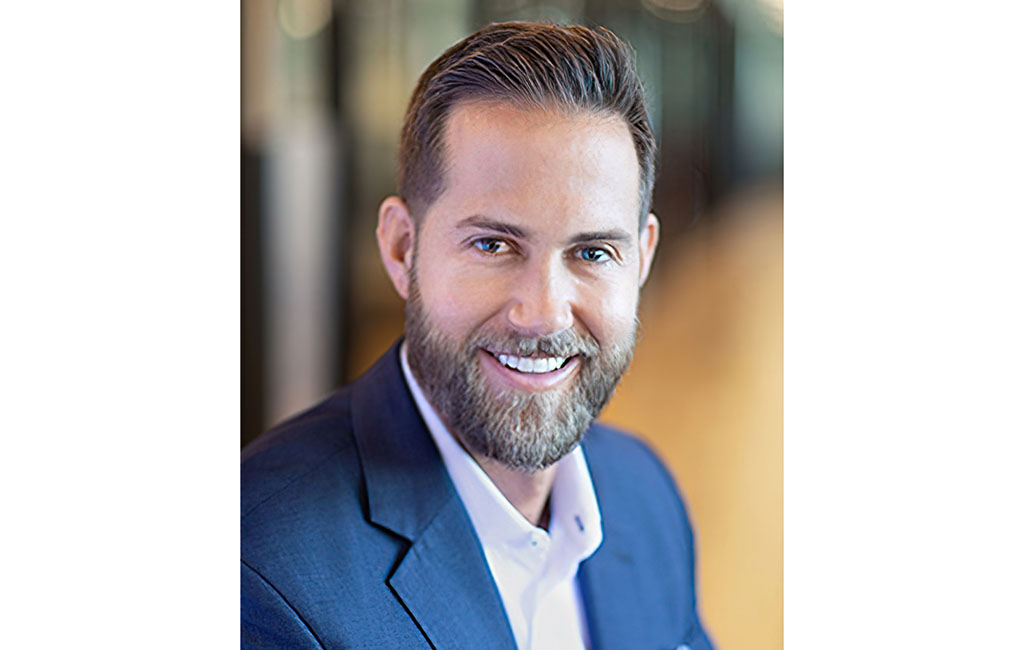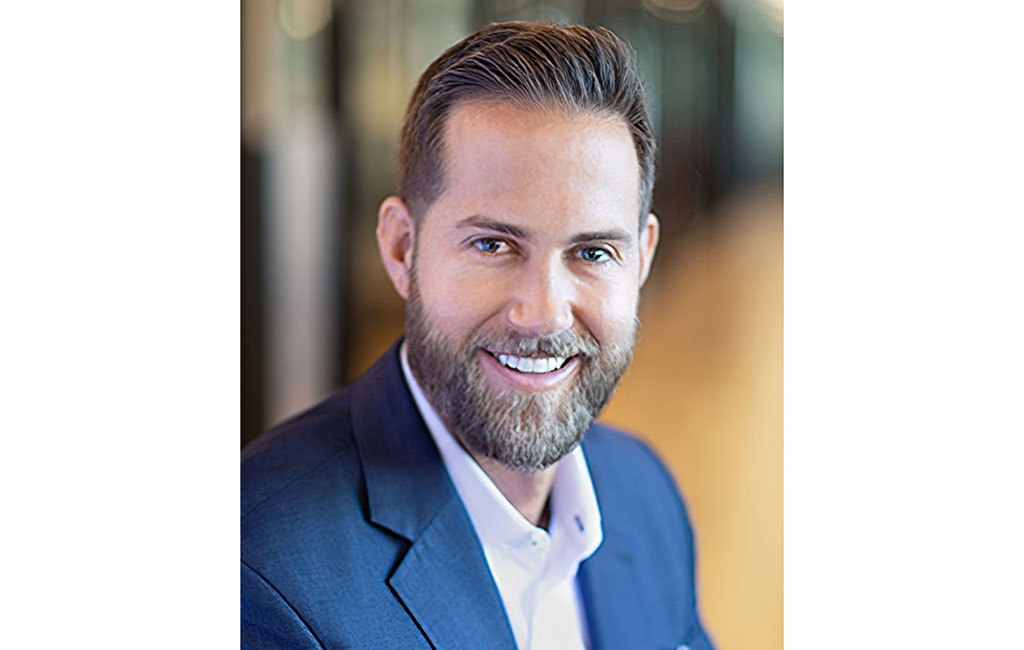 Jason Peterson is Chairman at Godigital Media Group. He is an experienced entrepreneur, attorney, and producer – named as one of the 'Top 30 Entrepreneurs under 30' by The Los Angeles Business Journal and a '40 under 40 Power Player' in the music and video industries by Billboard and Media Play News, respectively. He has worked in the entire media value chain from production and post through marketing and distribution. His business GoDigital Media Group and its subsidiaries Cinq Music, ContentBridge, AdShare, VidaPrimo, and Distribber build and collect revenue from a media market transforming from ownership access rights.
---
How did you enter into investment activities in your business space?
I'm an entrepreneur, and as an entrepreneur or investor, you want to be in large and fast-growing markets. It does not matter how well you execute, if you are in a small and/or shrinking market, it is unlikely that you're going to be successful. We started investing in the media intellectual property space with a focus on music when the paradigm shifted from physical goods, like CDs and DVDs, to digital goods. We recognized early that, while the markets for music specifically were shrinking drastically – through Napster, and file-sharing, and people not buying CDs anymore, that there would be another cycle, another phase of the market, where people would buy subscriptions. And, thanks to Daniel Ek's Spotify, and subsequently Apple and everybody else, we are now living in what I call "the cable TV revolution of music." In the cable TV market, people pay $15 to $150 equivalent a month for hundreds of channels they could watch 24/7, but they don't. They are paying for all the content they do not watch. That's exactly what's happening in music now. We have this incredibly large and fast-growing market, because you have 5 billion people with smartphones, and everybody is joining paying $5 or $10 for all the music they could consume and do consume, but not 24/7. It's basically a very similar business model to cable television. That has been a fantastic business for 30 years.
Do you have a story about some unusual projects?
Within our portfolio, we have 3 pillars. One is core intellectual property investments, where we are buying the underlying copyrights in music. Then we have a networks division and e-commerce division. The idea here is that the very same audience, the very same consumers, who listen to music, are also engaged with other forms of media right now. With COVID the video viewing has exploded. Younger audiences don't listen to music as much as they watch their music on YouTube or TikTok. Retail in the US is a $4T a year business, and e-commerce is over $600B and growing almost 20% a year on a compound basis. The basic thesis is that it's all the same audience, and we're trying to drive it for lifetime value by customers. This year, on March 5th, we acquired a company MiTú. This is one of the largest Latin media publishers in the US, they publish content across the multi-platform network, on their own and operate websites and applications as well as third-party platforms, and they reach something like 50% of Millennials and younger people that identify themselves as being Hispanic in the United States. This was an interesting investment for us for a couple of reasons. Number one: They have a long list of other large investors – major venture capital firms, major media companies. However, in my opinion, the leadership was not operating the business in a sustainable way. We got this company on March 5th, which was literally 10 days before lockdown started here, in California. And we integrated all their employees in LA and a bunch of employees based in Colombia and other countries remotely. The vast majority of people whom we've never met were integrated completely remotely. Having stepped into that leadership, we have been able to grow the business substantially even in what is probably the single greatest advertising market disruption that we've experienced in the last 50 years. That was a very challenging investment, where I'm exceptionally proud of our team and MiTú's team. The business is thriving today.
How many startup projects do you review per year?
I guess, a little bit different than a traditional VC firm. We invest predominantly in an alternative asset class with music and media IP. As far as investments in operating businesses go, we only make one or two a year. Recently we acquired a podcasting company as well – it started initially as an investment, but then we decided to continue down the path. As far as music investments are concerned, we are reviewing half a dozen investments any given week. We are probably proceeding with 1 or 2 every week or two. Some of these deals are quite large, in 9 figures, and can take a year to drive to completion. Other deals can be much smaller, in 5 or 6 figures, they take less time. There's a large spectrum in terms of deal size and complexity when you're investing in the IP space, but that's where we do most of our volume.
How people usually find you? Do you wait for inflow or scout actively?
In the IP space, it happens both ways. We have a team that sources opportunities for us: they know most of the significant producers of music content, managers, lawyers, a lot of the artist labels themselves. And a lot of opportunities come to us because we're among a small handful of well-known players. You do a deal with one person and if they enjoyed the process, they tell their colleagues, or partners, which leads those individuals to come to us, when they're ready to monetize their assets. There are a lot of referrals that happen.
But generally speaking, how you find companies you would like to buy or invest in?
It's a relationship business. The podcasting company, that we invested in and are taking a controlling position in, was founded by some executives from a major media company that we had a relationship with. As for the MiTú multi-platform network – we had a relationship with one of their private equity owners. In almost all cases the deal comes to us by way of a relationship. If you're an entrepreneur, in my opinion as a founder and a chief executive, your job has four components: to have a vision, to develop and articulate a strategy based on that vision, and ensure that the company has the right financial and human resources to execute that vision. As a founder, you're always raising money and you're always hiring. You should make it your job to build relationships, before you need them, with the sources of finance that are appropriate to your business. Every business has a life cycle, so those sources of financing change as the scale of the business changes, and they are different depending on the industry. If you're in an asset-backed industry like ours, bank finance is a big component – it's at least 30%; structured credits are a big component, equity is important, but it is a minority because leverage is available. If you're in a business that's a pure-play software company, you're early stage, you're burning money, you have no customers yet, you're not going to get a bank to back you. It's entirely equity play. You need to understand what the financing landscape looks like for your business at its current phase of maturity and the industry you're in and get in those players the year or even 2 years before you're going to need them because trust is everything.
What is your due diligence procedure?
Trust is a very significant component of doing a deal for us. It is much easier for us to make a decision when we know somebody and we've worked with them before as a customer, or, maybe, as an employee in our business, or as a partner, and we like how they work, and we believe that they understand the entrepreneurial process. There is a formal process for building a business. If you haven't read Steve Blank's Startup Owner's Manual, if you haven't looked at Business Model Canvas or read a coffee table book Business Model Generation by Alexander Osterwalder and Yves Pigneur, I highly recommend you do that: the Business Model Canvas and Steve Blank's book is pretty much, in my opinion, the Bible (or whatever other religious text you want to refer to) for startups. And there is a formal process to building a business, and we want to invest with people who understand that formal process. We also want to invest in people who we think are ethical. People don't usually remember the details of how something went wrong, but they absolutely remember how you made them feel. And we like to work with people who react well under pressure. For us, that's where it starts – the people and the trust. Beyond that, we have to believe in a thesis, we have to believe in that large and fast-growing market, and these people can execute what they claim. Thirdly for us, it has to be a thesis that's related to our thesis. We invest in Media IP and we have two adjacent theses, which are to expand the lifetime value of a music consuming customer through our network's activities and our e-commerce activities. It's all, essentially, digital media. If you're in one of those verticals, then we would look at it, and if we trusted the individual and have experience with them, we believe they understood the entrepreneurial process and know to build the company, then we might consider getting involved with them.
What qualities are you looking for in a team?
Again, the most important thing is people. We prefer to invest in companies that are a little bit later stage, already generating revenue. If you're still trying to validate that you have a reputable scalable business model, it's a significant set of risks: market risk, competitor risk, execution risk – all types of risks. While we have made some investments there, we prefer to make investments in companies that already have shown revenue and traction in the market. If we can measure that, if we can do, for example, a discounted cash flow forecast on it (given that, the different sensitivities involved, are somewhat accurate), it is much much easier for us to make that investment. In that sense, you can consider a more of a growth equity player, when we're looking at making investments. Team-wise, depending on the nature of the business, if it's a music IP investment, the team matters less, as we're buying intellectual property and the cash flow that comes from that. If it's in networks or e-commerce area, we may consider some kind of acquisition in the sense that we want to be more involved as partners and have those people on our team. Their expertise is everything and it's really domain expertise that matters, specific to the areas a startup works in.
Who you would prefer to work with, Steve Jobs or Steve Wozniak?
I would like to say "Neither" for different reasons, but obviously, they had changed the world in multiple different ways. I didn't know either of them personally, only heard stories. I would probably identify more with Jobs, although I don't identify with his style; I understand that he was very hard-driving and, perhaps, not always the nicest person. I believe, we get the energy back we put out to the Universe, so I think it's incredibly important that we are kind, conscientious, and thoughtful. But as the face of the company, I identify more with Jobs, and he is my answer.
Investors prefer to work with teams. But have you ever supported a one-person startup?
Yeah, we have, and, to be honest, we haven't had a very good experience doing that. They were high-quality individuals who understood how to build the business, but at that stage, the business is not de-risked. We would prefer to pay more for a business or invest in a business that is scaling, that is validating, and therefore is de-risked than to invest in a business that we are not sure will ever get any revenue.
How big is a check you usually issue?
It depends. In the music IP space on the very low end, we'll do deals that are in the 6 figures, and on the high-end, we're doing deals on the 9 figures, with over $100M. In the corporate space and in the other areas we are working in, our typical deals have been in the low 7 figures to low 8 figures.
Have you ever rejected a startup and then regret it?
On the corporate side – no. On the music side – absolutely! We passed on signing three of the largest Latin acts: Bad Bunny, Ozuna, and Nicky Jam. Bad Bunny is the most streamed artist in the world for 2 years already, and in 2016 he was bagging groceries.
Has your VC approach changed after the COVID-19 started?
Definitely, in a couple of ways. The capital markets are different now. They were very distracted for a while – the cost of capital went up, which changed the risk profile. Those things have started to settle back in, which is nice. On the other hand, having to work with integrated teams remotely is a little bit more challenging. We are now doing a handful of acquisitions and are not actively looking for additional investments or acquisitions to make until things settle down.
Can you name the three most breakthrough startups in history in your music space?
The first one that comes to mind is Concord Music Group which is a company most people probably never heard of. They have been building for over 20 years now and have something like a $4.5-5B valuation. It's probably the biggest music company that nobody's ever heard of, and they're not that old: there are household names in the music that are 100 years old. I'm really impressed with those guys, I think, they've done an incredible job. Obviously, Spotify that changed the game entirely right. Daniel Ek's team proved that people were willing to pay a flat monthly fee for the history of Western music at their fingertips. I think, that absolutely opened the market – it created the market for what we're doing now. There is another organization – MarilynMusic. It was started by a bunch of independent record labels. It is essentially a licensing agency or collective bargaining agency, and it scaled to 9 or 10 figures in revenue in 12 or 13 years. They have a small team of 30 people. That's just absolutely incredible.
What do you think about musical social networks like Myspace and SoundCloud?
They are really important. There are younger audiences who listen to music less and watch the music more, they are constantly connected, digitally social. And these platforms not only create engagement modality but the information cascade that dictates what is popular. Here is a recent story. There is an artist Monte Booker, signed with Cinq Music, whose song 'Kolors' was here for a little while. This song went viral this June on TikTok, with over 10 million people making a video with this recording and over 4B views occurred of those videos. This song has no play on mainstream media, on radio, or television, the artist is not performing – it's an entirely social network-driven experience. I find that to be absolutely incredible. These platforms are the future of music discovery and the future of people's personalized media consumption experience.
Are you expecting some new projects, new startups in this space, in the music media?
Yes, 100%! TikTok came from China; they're having some issues with the US and Indian governments right now. As a result, another company, Triller, in which a famous LA entrepreneur and producer Ryan Kavanagh has invested, is now growing incredibly rapidly. It is still smaller than TikTok, but it is a great example of the competitiveness of the ecosystem. The internet does tend to build monopolies – there is one, maybe two winners in any given category. Look at YouTube, which has been so dominant for so long. The internet now looks like a battlefield, with dead bodies, like MySpace, they are not around, not relevant anymore. So, these platforms can create incredible traction, and this is really the future.
Another side of the music industry: the traditional music market and stock music market with players like AudioJungle, Pond5, etc? Are these platforms a threat to traditional music companies?
These two markets are very different. Companies like Pond5 licenses what we call "production music." It can be music from any source, but it's music that's intended to be licensed for audiovisual uses, like commercials, TV shows, or corporate uses. In the music industry, those types of licenses only make up a few percent of the overall revenue. It gets technical very quickly: there are actually two types of intellectual property in music – the sound recording and the music composition. Music composition is notes and lyrics. Somebody can write a song and somebody else, someone different can record it, so it can be many recordings of a musical composition. The music composition brings the major revenue, while the sound recording brings only 2 and 3% of the total revenue from the industry. I think these marketplaces are important – they are growing the market. Anytime music is used, there should be a royalty paid. In reality, identifying, tracking, licensing, and collecting all of those uses is very difficult, so marketplaces like these are filling a need in the market that business activity needs to be partnered with legal activity, there needs to be a legal system enforcing these rights. Because it's not like a physical piece of property – you can't lock music up, anybody can use it. If you are in the intellectual property business, in my opinion, you're in the legal business, in the litigation business. And marketplaces like Pond5 are fantastic. They also need to operate in a legal environment that protects rights. And those two things together make up a vibrant market.
Which music style can you compare VC business with?
Jazz. There's a lot of improvisation in deals.
About the Author