Giusy Cannone (Fashion Technology Accelerator): We invest only in the fashion industry vertical, and we are looking for digital startups, introducing B2C and B2B innovations.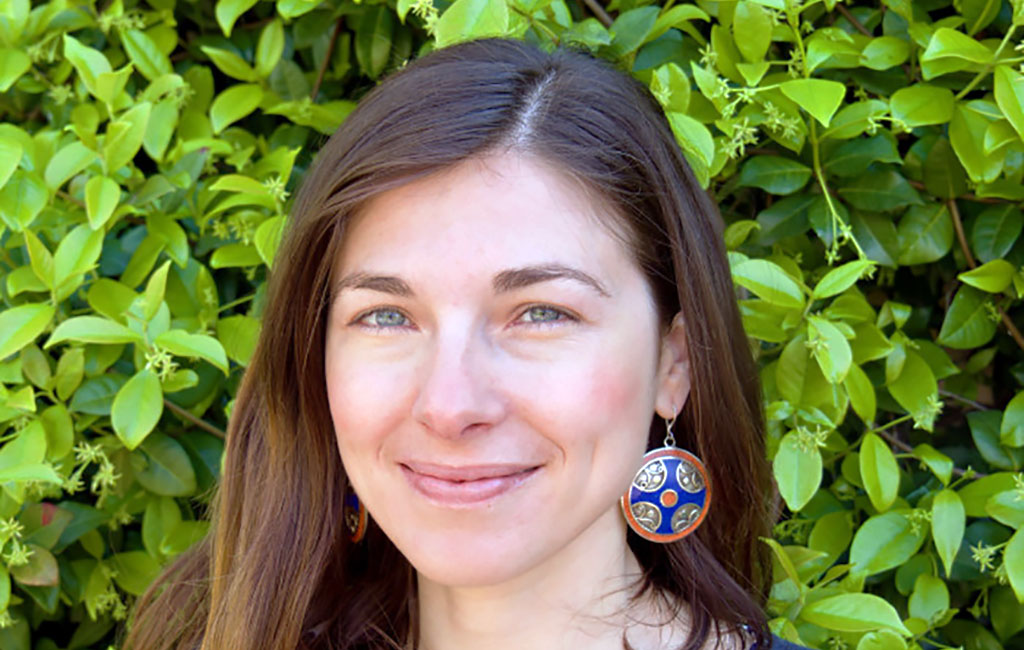 Giusy Cannone is CEO at Fashion Technology Accelerator. She has 10+ years experience in the investment and startups area. In the last 4 years she has been active in the Fashion and Luxury industry, investing in several digital startups across different countries. She has been Investment Manager at Italian Angels for Growth. Before, she was innovation specialist at Intesa Sanpaolo bank.
---
How it's all started? How you decided to enter the venture investment business?
I started working with the startups right after my degree in engineering, and I had that experience in the United States, in the Kauffman Foundation. I've got an opportunity to see how entrepreneurship ecosystem works in the United States. Also I spent 2 months in the Silicon Valley. I am really passionate about it. When I came back to Italy I continued with these activities. After 2 years I was working at the business angels group Italian Angels for Growth, where I managed the investments. Then I continued from there.
What was the most unusual startup you ever supported? Or, maybe, your favorite or memorable?
I'd like to talk about one exit we have done about 1 years ago. We had invested indirectly to a consumer brand dealing with the cyclewear, called La Passione Cycling Couture. When we started with them, they were at the very beginning. But we understood that the cycling industry was booming, and there were not many companies offering high quality cyclewear meeting aesthetic design. We saw that there was a niche. And we had no sports fashion in our portfolio yet. We decided to invest, we did fundraisings at several stages. After 5 years of cooperation we introduced them to a VC fund based in Italy. They did it, and we sold our shares, so it was a successful exit. It was unconventional, but it was a very good investment that we have found.
How many startup projects do you review per year?
It's something like 500 startups, coming from various countries, mostly European. Of course, many come from Italy, but we always try to look at different countries. We both wait fo inflow from cold calls, but we do active scouting, go to busiest events and other large sources of potential deals.
How you select startups to support? What are your criteria?
Our main criteria is that we invest only in the fashion industry vertical, and when we talk about the fashion industry, we are looking for digital startups, introducing B2C and B2B innovations to the industry or innovative business models. We were working recently with startups in the rental model, second-hand, direct-to-consumers as well. We don't work with hard technology, like smart clothing, new fabrics and so on. In terms of the stage, we work with market-ready products, those entering or ready to enter the market. The other criteria are usual for investors – the team, market potential and return on investment.
Fashion industry and digital sounds weird, how are you combining them?
It's not so weird if we consider E-commerce platforms. We are not talking about adding digital technologies to the cloth, more about making digital technologies to help the industry. It may be software that optimizes processes or E-commerce platforms that reconsider trading, or applications serving customer in a different way. It's something that has become quite popular, actually. Maybe, in the beginning it was that not that common, but we've seen several unicorns in fashion technology.
You are located in Milan, the Capital of Fashion, yet do you work only with the Fashion industry?
Yes, as Milan is one of the major fashion capitals, it is easy to connect with the various corporations – both with brands and the supply chains behind them. We don't consider design, for example, but do consider retail in the fashion industry. These verticals bring a lot of added value, because we can create synergies among startups, we can create network of people with specific competencies that we want to deliver. It is much easier to create such an ecosystem here.
What is your due diligence procedure and how long does it take you to cover the whole way from the first meeting with founders to contract and check signing?
We do the initial screening for the entrepreneurs we would like to interview, then, of course, we talk with them as the first step. We ask for information, like market research and competitors. We preselect about 8 startups for our program and do our own due diligence by analysing the market and checking industry, competitors and so on. We invite them to a selection day, where they can meet our advisory board, which is composed by executives in the fashion industry and Investment industry. Our advisors share their knowledge and insights, this is our second step. And then at the end of this process we select up to 3 startups that will start our acceleration program.
How many Xs do you expect on exit for your investment?
Well, I would say, the usual is 10x, which is an inspiration. It's, of course, not always easy to get there, but this is a parameter we target.
What percentage of ownership of a company is fair to take for investment?
We do take 6% for our acceleration program, because we consider 6 months and evaluation of $1m in the stage they arrive. Looking at competitors, this is a fair price. But, of course, each investor has different perspective. Still, it is usual share taken by accelerators.
What qualities you are looking for in teams?
Being intrapreneurial. It's not easy to be an entrepreneur, because you need to handle difficult times, be very committed and determined to the object you want to reach. You need to have not only a great vision, but also a good execution which is not always easy to find. To have a good network in the industry is an advantage. And we are looking not for one founder, but at least for two, who have balanced competenties, like one is more technical, while other understands better branding, marketing or business. This will be a very good fit.
So, then with who you would prefer to work rather, with Steve Jobs or Steve Wozniak?
I think that working business people is a bit easier, because, thanks to their background, they understand the business logic, they understand market demands and want to listen to them. Sometimes technical people are too interested in the technical solution and they can miss what the market is asking for. Still, having a technical profile is fundamental – in many cases we have seen startups failed because they couldn't find a good developer and lose a lot of money and time redoing their website or application multiple times. Having a technical profile in the team that is able to respond very quickly to the new requests is very important.
Investors prefer to work with teams. But have you ever supported a one-person startup?
Yes, there was a case. We weren't happy with that decision, but finally we made it.
What are your red flags?
We don't work with entrepreneurs who don't want to listen. Also sometimes customers are not very interested in the solution, if we ask them for feedback. And if we see that members of the team are not good in getting along, it's a bad sign for us.
Have you ever rejected a startup and then regret it?
Yes. Despite that we cannot say that we missed any unicorn, it still happens. We see startups in batches – 8 startups twice a year. And the quality varies: sometimes we see 4 or even 5 good startups, but we can take only 3 into our program. We just have no capacity to take more in order to provide quality time to our teams. And it happens, yes, that we miss the best startup in the batch just because it was the 4th one.
Can you name niches in the Fashion industry you really like but will never invest into?
Yes. As long as we do our investments on digital side, we won't invest in new materials, although they are fascinating. There are a lot of innovation in BioEngineering that can be applied to the textile industry, but it's a very long-term type of investments, and it's not our business model. Still I think that it is a very cool and will have big impact on our life in the future.
Have you business approach changed after the COVID-19 started?
I wouldn't really say so. We are, as many other VCs, trying to look at the tends now. For example, for the last 2 years everybody's talking about sustainable fashion, and we support sustainable fashion startups as well. As for COVID-19, it is more difficult to invest in offline brands, but it was not even in our target before. We try to avoid startups that cannot have a near future, but also we don't want to support those who try to leverage this situation in a very short term. Occasionally, the World will probably change, and we want to see how it will change in the medium to long term, not in the short term. For example, we are not investing into face masks, because I'm not sure that it will last forever. We prefer to look at long term perspective.
What books, movies, blogs, events can you suggest to startup founders?
For the fashion industry, one of the biggest events is e-P Summit, it will be conducted in October in Milan. This is the place to talk about innovationі in fashion. It is very interesting and useful.
Can you name three most breakthrough startups in the history of the Fashion industry?
The first one I would like to mention is Yoox. It is quite senior in terms of timing, but they were first company selling haute couture fashion online. It was a disruptive idea for the fashion industry, they grew very fast becoming a unicorn. The other one, Farfetch, helped physical stores to move online. It was another very interesting case, because they were able to use dropshipping and no inventory business model. The third one is Rent The Runway, that allows people to rent high-end fashion brand clothes for a very low price. Instead of buying a piece of cloth, you may rent it and look different every time. These 3 companies are good examples of creating new markets, being disrupting and creating new niches. 
Are you satisfied with what you do, or do you think to apply your knowledge and skills to something else in the future?
I love what I'm doing, because it's a very interesting industry with a lot to do, a lot to change. I've seen a lot of development even since the last year. It is fun! I love it.
About the Author