Gerard Casale (TYLT Ventures): We're really interested in anything that's got great momentum, big enough market and best people.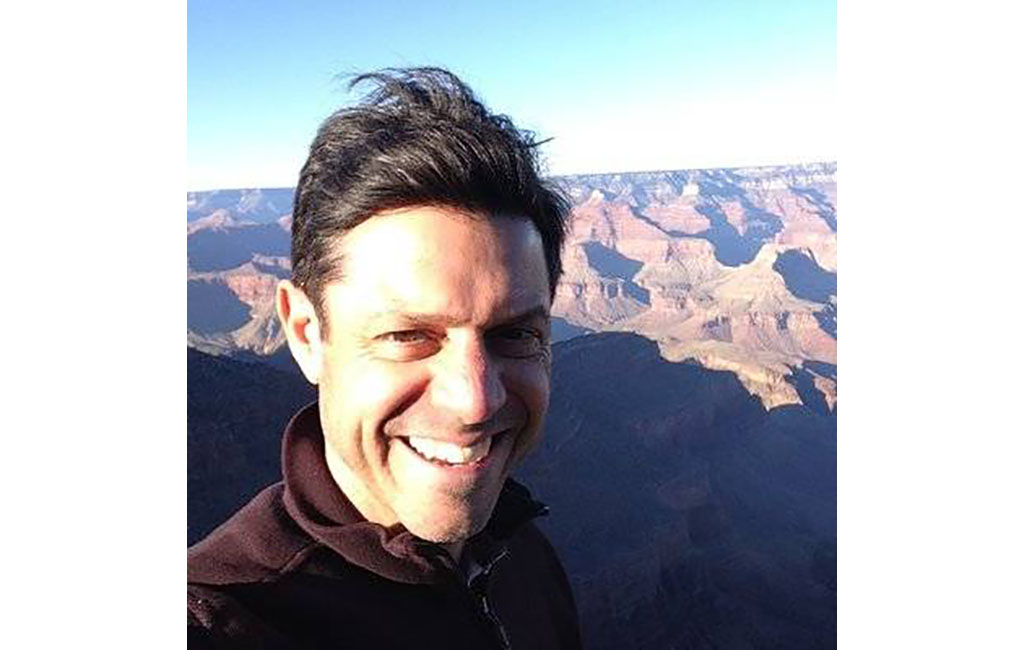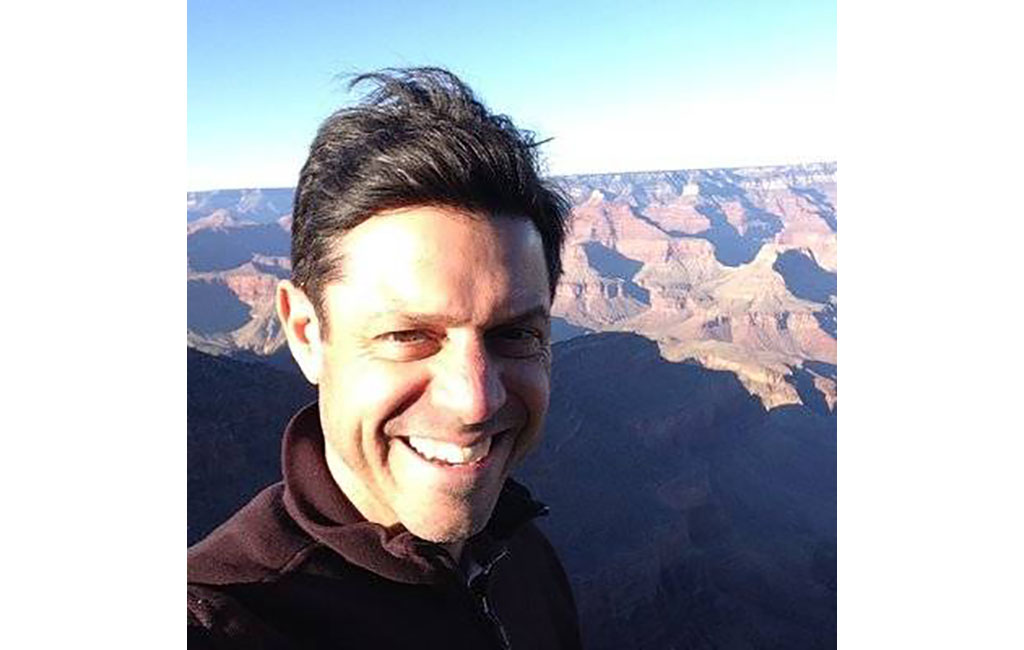 Gerard Casale is Managing Member/Co-Founder at TYLT Ventures. He is an Angel investor and securities lawyer that has led over $1 billion in capital formation over the past 28 years. Formerly Founder and CEO of X-Laboratories, VC-backed tech spin-off at Hughes Research Labs that partnered with Boeing, GM, and Raytheon; Adjunct Professor of Entrepreneurship and the Law at Pepperdine University School of Law and Founding Member of  Crown Preparatory Academy [now www.stem-prep.org].
---
How it's all started? How you decided to enter the venture investment business?
I practiced law as a corporate M&A attorney in Los Angeles and really enjoyed that. I've practiced in different areas while I was doing that having started as a litigator and then moving fully into corporate/transactional and M&A work– I've been in a bigger firm, smaller firms, and I had my own firm for a while. In the midst of it all,  I co-founded a technology development company with Hughes Research Labs in Malibu back in 1999. That opened my eyes to the VC world – that was a venture capital backed company that I founded which was implementing a spin-off model there and I did that for about 4 years. And it opened up a new network, and I realized that I'd developed a different vision from that experience. After that company was sold, I met my current business partner. I started doing his legal work, he was involved in some M&A – and he was doing angel investing as well. We started angel investing together and this all started roughly in 2008. We did that for a while, and in 2013, I convinced him that we should launch a venture capital firm, see if we could bring in limited partners and actually structure something that was more formalized and efficient. And we did it. We called the first fund TYLT Lab, and it evolved  into what is now called TYLT Ventures. We've executed over 40 transactions in the last 7+ years. It's been great. 
What was the most unusual startup you ever supported? Or, maybe, your favorite or memorable?
I personally like the Artificial Intelligence arena and I also like gaming. We have a sort of a pet project, that's very different, unusual, it's not the norm for us. We are developing a company that takes algorithms that we have developed and applies them to events, initially in sports gaming and gambling, but the application is much more far reaching. It is unusual, because it's not the normal type of venture for us  since we are incubating the project.   We are not an incubator.
How many startup projects do you review per year?
We probably see 4 or 5 different deals that come through a day. Let's say that 6 days a week … I'd say, somewhere about 1500 to 1800 pitches/proposals a year.
How startup team usually find you? Do you wait for inflow or scout for interesting ideas and perspective teams?
Parallel efforts are going on there. We source, primarily, from our own partners, our own affiliate groups, our own advisors. We have a very strong adviser group. I've been around in LA doing business for almost 30 years; my partner, Rami Rostami, has been doing business for over 30 years, and everyone else has time put in. So, people tend to know those who are around for a long time, and we have no shortage of  startup candidates. We get a little bit from our website; we have an info page there, and every day we receive something through our  website. We operate companies that we own, that are separate from the fund. But I think, the best source for us is our amazing founders that we've supported in the past. The founders' network is very robust in terms of connectivity, and that's usually the best way to find a great deal.
How you select startups to support? What a startup should have to propose to catch your attention?
The differentiating factor for us is a momentum. Everybody tries to find terrific founders, people, who have stamina and knowledge and able to commit, there's no doubt about that. It's people that make things happen,. I think, it's really a momentum that makes a difference for us. We're trying to find companies that are beyond proof of concepts, that have sales,  their sales are growing rapidly, and/or they've got incredible partnerships, or they've manufactured something and have orders and now they just need financing to get the process going forward. It can be any of those things, but we're trying to find momentum in the startups we invest in.
What industries you're interested in?
We're agnostic. We're really interested in anything that's got great momentum, big enough market and best people. We might find ourselves interested in the food business – that's the area that we didn't think we were interested in before. We might find ourselves interested in company helping to sell Broadway tickets. We might find ourselves interested in the company taking data from your phone and creating a credit report for microfinancing. Those are real examples of companies we've invested in. We've invested in a company that sells underwear, which we did.. Unlike some VCs, we do not focus on any one area. 
At what stage you prefer to enter?
It's the early stage, in technical terms it's probably a sweet spot in the convertible note to no later than Series A range. Preferably seed round. 
Geography of your interests?
We like to think that we're global, because both me and my partner, Rami – have done business all over the world and enjoy it: we've spent a lot of time travelling to Asia, Europe,  Middle Eastern, him also heavily focused on South America. So we like to think that way, but in terms of the VC probably 70% of our deals, maybe 75%, are done on our backyard, in the Greater LA area, about 15% in the Bay area, some are also somewhere else in the country, in New York for example. Some of the companies we've invested in have commitments overseas, so we're not afraid of that. I think, we would do a transaction if it was in other parts in the world, despite that it's sometimes harder. And the risk factor, obviously, plays. If you need to focus on a company and spend time together, it's much harder to do that if they are further; there is some logic in keeping things a little bit closer.  Our most recent investment in a robotic food delivery service is largely based in Colombia.
What is your due diligence procedure and how long does it take you to cover the whole way from the first meeting with founders to contract and check signing?
On average, it is somewhere around 3 weeks. It is a funny thing, because I would say that the better deal, the faster they close and the faster we need to move. You don't have time to do things day by day, you have to use parallel efforts and attack it, so sometimes those deals were done in very short period. But typically it's going to take several weeks to get into a deal. We like to meet the founders. Some our LPs like to have meet the company as well. We spend a lot of time on financials and working on the numbers, the iteration with the founding team on the pro forma financials can take time. 3-4 weeks is probably a pretty good average. Some deals take longer, and our fastest deals were within a week. 
And how big is a check you usually issue?
Our range is anywhere from $100k to $3.5m. It's really all over the place, but probably a the average would be something more like $500k-600k for the initial investment. We want the ability to be able to follow up with the later stage follow-on investment. 
How many Xs do you expect on exit for your investment?
We, unlike many other funds, don't have a targeted ROI. Our investors are expecting an outsized return, so our expectation is that investments are going to be 3x to 5x or higher ROI. To match that expectation we are constantly assessing the ability of a target company to scale rapidly.   Without ability to scale into a large enough market the likelihood of high ROI is low. So we look for companies that have the ability for super high growth and exceptional ROI.  That's probably a fair analysis because investors and LPs have other places they can put and preserve capital and not take as much risk.  
What percentage of ownership of a company is fair to take for investment?
I don't think we've ever looked at percentage basis.   We want to find a company that triangulates and confirms on all key aspects: where we absolutely love the founder group, we understand what they're doing very clearly, and the numbers are reflecting that they are moving in the right direction and have serious momentum. Based on our check size, we're not looking to make a $1m investment and own 0.1% of a company. But we are also not looking to make a $500k investment and own ⅓ of a company – neither would likely fit our model. We don't look for a percentage, but we are looking for early stage, so that the valuations are not extreme. Most of our investments were at the stage when the average valuation was somewhere around $5-15m.
What qualities you are looking for in teams?
We've been through a few cycles in the last 7 years, and the markets have gone through a couple of cycles. This is now the third major correction I've seen in the last 30 years. I think, the most important part is being committed, being completely resilient – which is a tough thing to determine in a founder. We're trying to find– no matter what – someone who will not give up. They've made a commitment, we believe it is a great idea, the execution plan excites, but nothing is perfect and you will face an adversity at some point. How will this founder deal with it? That's, probably, the most important thing. The other factor is, obviously, getting along with people to build a true culture, clear mission. Most of the companies in our portfolio that have done very well have been able to create a sustainable culture. This is another unique talent for a founding team.
With who you would prefer to work rather, with Steve Jobs or Steve Wozniak?
I guess, it would be Jobs, one of those truly unique brains, and if we could resurrect him it would be interesting to learn from him.   Sometimes the most difficult people are the best to learn from.
Investors prefer to work with teams. But have you ever supported a one-person startup?
I'm coaching a few companies right now, that are in the middle, we haven't made a commitment yet. We feel that they need co-founders. I met a company yesterday that's got a great medical device, very interesting, but it's one founder and we can tell he is exhausted from the process. It's very important that the founding team have at least two founders to pick each other up,  to push each other and keep driving . Also you could be the smartest person in the world, but getting yourself immersed in something is very difficult. You need others to make it all happen. We look for at least 2, if not 3 founders.
When you see that a couple of startups can perfectly compliment each other and create an incredible product, what you do? Do you try to merge them?
It is interesting, because I'm right now in the process to try to go out and do that. The answer would be "Yes". We used our network before to introduce people. I don't know if we've been already successful in creating a company by joining up founders to become co-founders, but I am in the process of doing just that right now.  
What are your red flags?
A single founder company is a red flag. A tech company – or any company – that is relying heavily on technology or platform that has been built by an independent third party, not by in-house group – there can also be problems with this scenario. These two flags are     very difficult obstacles to overcome. 
Have you ever rejected a startup and then regret it?
Oh yeah! We passed a few, and they became monsters. We had a good chance to be very early. I won't name the companies, but one of them was recently acquired for over $1B and is now among Top-5 online retailers in the world. Another one is one of the Internet's most heavily trafficked websites.  We were very early on both of those—passed on being potentially the first investors in each. Those things happen. When you're in the middle of seeing quite a bit of activity and you've been around long enough, you're going to have stories like that, and you just get to move on with it.  
Can you name industries you really like, yet will never invest into?
We are not a real estate fund.   Otherwise, we are agnostic and based on the rules we have we can literally invest in anything. 
Can you name three most breakthrough startups in the history?
For sure, Microsoft. For sure, Google. I remember meeting Guy Kawasaki well before Google went public, and him telling me to watch for the Google IPO and that Google was changing the world and had an unfair advantage that not even the government could stop. He was 100% correct. And the other one, if I was to pick a little bit of a wild card,  is Tesla. Tesla is an interesting one. This is a technology company that should be considered an auto company, but it changes the way people look at transportation in general. There are many more, of course. Apple as well of course.  I take these four and none of them are surprising. 
Is the situation with COVID-19 a threat or an opportunity to the VC business?
Like you, probably, I would expect, it's both, it has to be binary. It is not over, obviously. As any other crisis, it has exposed companies that were weak in business models are more  at risk and may not survive, there are  a lot of those. That's the threat part of it. The opportunities for sure exist, for example, Stay At Home/Safer at Home campaign, with things changing in the workplace and allowing workers to go remote, like Zoom. Of course the Pharma industry has another catalyst now. The question is where we will be   a year from now . Companies that hadn't built sustainable models were struggling before and will be knocked out. In 2-3 years from now, when things revert back things will get more normalized. People will look at personal contact and interactions differently for a while but technology arguably becomes even more important.  
What books, movies, blogs, events can you suggest to startup founders?
Mainly when I was working as  general counsel, people suggested books like Blueprint to a Billion by David Thomson. You've got people you can follow, great leaders with great blogs. You've got mentors, like Mark Cuban. But it's really just putting yourself out there, taking a lot of meetings and asking a lot of questions, getting experience.  Most important is refining your critical thinking skills– by analyzing data and information you receive data – whether it's news, or blog, or research –. Nowadays politics seems to impact everything, even the VC world, and watching CNN vs Fox News vs CNBC you get the same piece of Information and it looks like 3 different things. It's really important to be able to create and form your own ideas, and that takes your own experience and apply logic. 
Are you satisfied with what you do or do you think to apply your knowledge and skills to something else in the future?
I am  very happy with what I am doing. I really like the place we are in, I like the learnings that we've had, we're constantly improving. I think, there will be a lot more opportunities in the near future but they may look different than what we are used to seeing. Most importantly, It is very fulfilling, personally. The place I'm now is the cultivation of all the prior experiences that I have had in a setting where I am constantly learning every day.   I never want to stop growing… evolving.
What desktop game you can compare VC business with – chess, checkers, backgammon, go, maybe card games?
None of the above, however it is like a game. It is really much more like sports handicapping, specifically horse racing handicapping. Warren Buffett was a horse racing handicapper   and was very passionate about it. It is very similar to  handicapping a company: you try to figure out who's going to win, who is going to fail, who's the best, why and what factors are you weighing to evaluate and predict success.  
About the Author