Georgi Mitov (BrightCap Ventures): We look in the long run and make sure there is a win-win setup between the investors and founders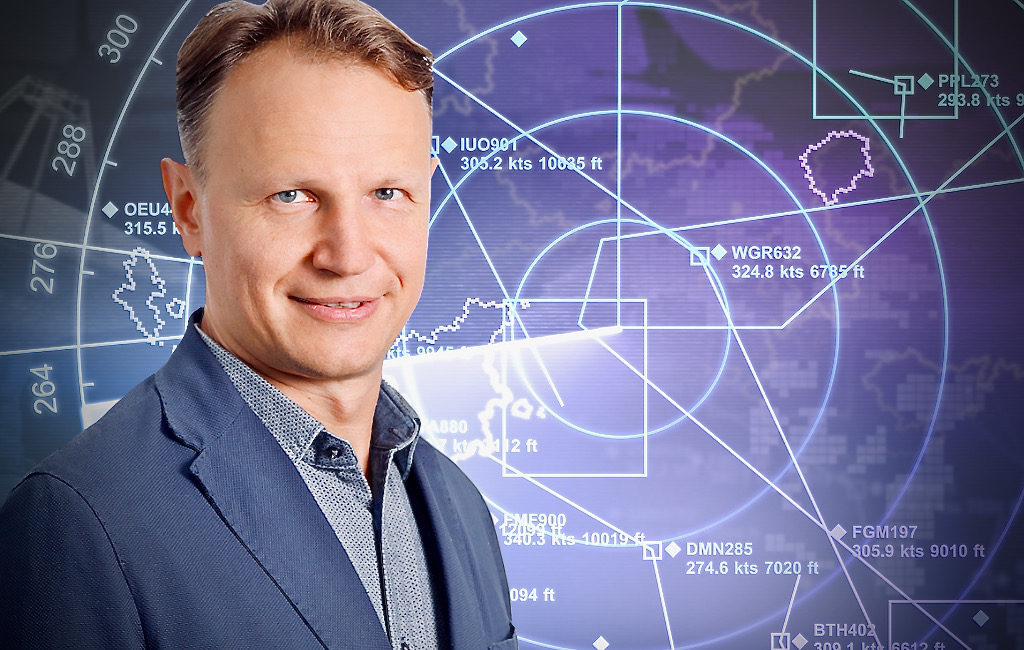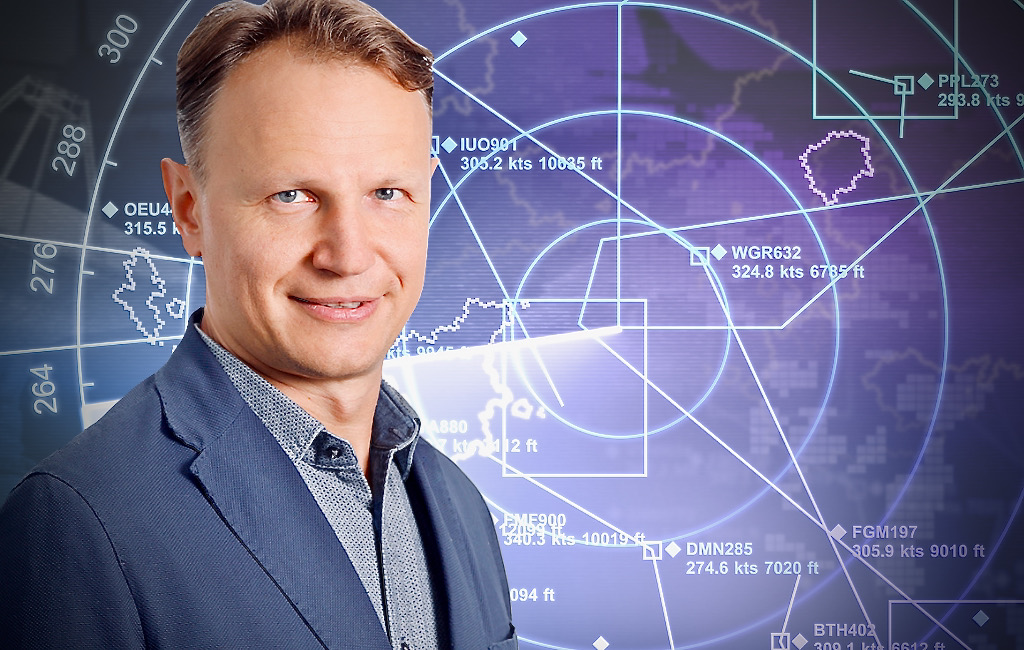 Georgi brings extensive background both as a founder and an executive in large technology companies.
Before establishing BrightCap, he was part of the leadership teams at two successful startups, Sciant and Aviaso, sold to two global technology leaders in those sectors, VMware and Honeywell, respectively. During the last few years, Georgi has been leading Honeywell's aero business in Bulgaria and has been responsible for the product marketing of the fuel efficiency product used by over 35 airlines Lufthansa, Etihad, Turkish Airlines, British Airways. Georgi has been influential in supporting his companies in various roles – from product design and marketing to software development.
Georgi graduated stomatology from Sofia Medical University but has dedicated his career to technology, taking up programming as a student in Sofia Math High School.
---
How it all started? How did you decide to enter the venture investment business?
I came from a software engineering background. My whole career was software engineering, and my first company was a software shop specializing in multiple verticals. At one moment, we got VMware as a customer. This is how the relationship with them started and then grew exponentially over time. They were so happy about the service that after a while they decided to buy the whole company. And this is how VMware made their first step in Bulgaria. While VMware is a great company to work with, I have realized that I prefer to contribute by being part of a smaller organization.
After a while, I left VMware and co-founded another company – developing aviation software. This was a complete startup. The company's main product was fuel efficiency software for aviation, which was growing quite well. After some short years, it became the leading software solution for fuel efficiency globally, being used by many leading airlines. We've started appearing on the radar of the big names in the industry, and the company got sold to Honeywell Aerospace.
Then I faced a choice – what should I do? Should I do another startup, or shall I somehow try to replicate my knowledge, which I got during the last 20 years, to help other startups grow? At that time, some friends trying to make a VC fund approached me and proposed to join them by contributing my experience in creating and developing startups. This was the perfect timing – this is how I entered the world of venture capital investing.
You have mentioned that your fund has an acceleration program. Who could apply for that?
As always in life – the more prepared you are – the better. If you apply with a rough idea, no market insights, no validation, not defined team roles – this would be a stretch. But if you already have validated your idea, got some insights about the market and how to get there, have key team roles filled (CEO/seller and CTO/builder) – then your chances would be much higher. This doesn't have to be an established company. Investors want to make sure you have skin in the game – this is why we would take the more prepared ones, where we can see that the founders are working on their idea already and not just dreaming about it.
We receive more than 500 applications per year, and we are not running our accelerator like a cohort with a predefined start/end date. The acceleration program is always open, and when we see the right startup, we will take it in the accelerator and help it grow. We partner with companies like Rolls-Royce Data Labs (the innovation arm of Rolls-Royce). Another partner is AirNav Systems – an industry leader in aircraft tracking solutions using in-house built ADS-B hardware and software components. Such partnerships allow us to deeply validate startups developing solutions in areas of interest and help the startup post-investment – with domain insights, networking, data, know-how.
While we are talking a lot about aviation, we are a sector agnostic VC fund. Nevertheless, one of the themes we believe in is industrial digitalization – we see lots of exciting opportunities and potential there.
What industries are you interested in?
We are a sector-agnostic fund focused on enterprise and B2B solutions rather than B2C – our market in Bulgaria is relatively small to test a B2C scheme that can be applied globally. Therefore, our thesis is biased towards B2B startups, which are tackling global problems and their solution could be sold in mature affluent. Currently, we have ten investments. All of them are somehow related to the region while they are addressing the global market. We want companies to have a presence in Bulgaria because they can leverage the growing software ecosystem and take advantage of its talent. At the same time, we urge our companies to have a footprint on the affluent markets, so best is to have a hybrid setup where most of the R&D is in Bulgaria and most of the business development stays closer to the target markets.
I believe now is the right time to put the seeds for the next generation of startups in the aerospace industry: the pandemic crushed the industry, and at the same time, the big industries are quite conservative, often operating by the «if it works, don't touch it» thinking. Now, most things don't work, and there is a clear need for innovations and optimizations. We are looking forward to this next generation of startups out there.
There is a lot of fun gossip right now in the industry about the next big thing. If you remember the last 20 years, the hub and spoke design for the air travel influenced the OEMs, like Airbus and Boeing, to go for massive aircraft like A380, B777, etc. Now it is clear that this is no so efficient as everybody believed it could be. The pandemic will accelerate LCC's trend (Low-Cost Carriers) – with more direct routes, and smaller capacity aircraft – like Bombardier CSeries / Airbus A220, or even more innovative smaller aircraft – like Eviation and Faradair. They could be the next wave of aircraft to carry people around the world. The importance of the hub and spoke design would probably diminish, as in the years to come, the people will be more careful about how they travel, how close they are to other people, etc.
Can you name industries you really like, yet will never invest into?
We are open to invest in startups from any industry, as long there is a technology and we can add value. Before the COVID-19, we thought that education is an exciting sector but not optimized for returns. Now the pandemic turned things around – and overnight EdTech is one of the hottest sectors. Many startups are currently pushing to change the way people work and absorb knowledge, regardless of whether they are present in schools, universities, or are remote.
What was the most unusual startup you ever supported?
Not sure how unusual it is, but one of our startups is working on a technology that could be fundamental for the future. It is related to the processing of 3D data, which surrounds us. The company is Enview. They have a technology that allows us to analyze and process vast amounts of geospatial (point cloud) data to understand and classify what is going on around us in a close to real-time manner. We believe that would be extremely important for various industries down the line. As you can imagine, many things are going to be dependent on computer vision. Being able to quickly and reliably understand what is going on around you (computer sensing) would be crucial for the industry going forward.
At what stage of the company's development are you investing?
We invest in the early stage: seed or series A. We have our own accelerator, which allows us to support very early startups with up to €200,000 and help them find the product-market fit. And for the more mature companies, which would traditionally fall in the post-seed/series A, we can go anywhere from €0.5-3.5 million to support the company. It's a good ticket size, ensuring the initial investment and the follow-on investments in the company.
How big is a check you usually issue?
For companies in the accelerator, we invest up to €200,000. For more mature companies, this could go anywhere from €0.5m to €3.5 million.
What percentage of ownership of a company is fair to take for investment?
There is a lot of misconception in the industry – I often hear people saying they aim to get 30% of the company (or more) during the first round. I don't think that this is fair and does a favor to the startups and the investor. If we consider a startup company's life cycle, they usually go through several financing rounds – at least 4-5. You can imagine that if they give away 30% of the company during the first round, three rounds after, they will have minimal equity. Such a setup can jeopardize the startup and cause damage to both founders and investors.
As an investor, you want to look in the long run and make sure there is a win-win setup between investors and founders. You want the founders to keep enough equity, so they are motivated to work long hours, helping the company and helping the investors. Every startup and investment are unique, so there is no one rule, but a range of 10-20% could work much better for the long term.
What multiplication of your investment do you expect on exit?
Most VCs aim for such a multiplication rate that just one of the investments can return the whole fund. This makes sense because the VC is a high-risk business – most companies are likely to fail, and those who succeed should compensate for the rest. In concrete terms, you have to aim for a multiple of at least 10X or more. In reality, most of the deals are in the range of 5-10X, with outliers – where the positive ones bump the average. The most significant opportunity is with companies going to be the trend-setters, who invent and define new product categories. Think of YouTube or Uber in their early days. It is hard to have a benchmark in such cases because such companies define the domain, and typically, the multiplier is enormous.
We don't have targets. We operate to optimize our investors' return, but no predefined target is set on the wall. It may be interesting for you to know that many statistics point to the fact that the first-time fund managers generate the biggest return for their investors, simply because they are very eager to prove themselves.
What do you want to see in the company's product?
One thing is the uniqueness of the product and defensibility, making sure that what they've done cannot be easily replicated by a competitor, especially one with a deeper pocket, which is challenging.
What qualities are you looking for in teams?
I would say that number one is resilience and having skin in the game. It ensures that founders are passionate about what they are doing and will not give up with the first sign of hardships. Making a startup is not an easy thing. Most of the first-time founders are not prepared: there is "coolness" factor in being on your own, experimenting with new technology, meeting prospects, etc., but there are also tons of hard work, which somebody has to do. So, resilience and persistence are super essential. Strong personal and working ethics is the other key quality that we want to see in our founders.
Investors prefer to work with teams. But have you ever supported a one-person startup or family business?
Rarely VCs are going to support a one-person startup. Of course, there are exceptions, but given all other risks that you have to tackle, that is one of the risks that you want to optimize in the beginning. And looking at it from my entrepreneurial perspective, doing a startup is extremely hard. Even if you have all the key persons in your team – technical role, the business role and the operational role, it's still extremely hard. Now imagine that you have just one person doing these three roles. This means that you have at least three times more work to do. If we see a strong solo-founder, we will encourage and help them find their complementary partner to improve their success chances.
Now let's speak about close relations and business. As long as we see a strong work ethic and correctness in the founders, I don't think that is worrisome.
What is your due diligence procedure and how long does it take you to cover the whole way from the first meeting with founders to contract and check to sign?
We know how it feels to be a founder looking for financing and we are moving fast. It depends on the concrete deal, but usually, we need three-four weeks. Founders need to understand that the real due diligence starts with the first meeting. And this meeting should not be when you need the funding. It should happen well ahead of time so that you can build a relationship with the investor. For example, when you are about to create a family, you don't go out on a first date at a restaurant and go out with a family. You start planning and you do a couple of dates to build the relationship in time. The same applies to investors and founders. You want to develop your relationship with the VC through a series of meetings and data points (like progress updates for investors). This helps investors get to know you and understand how you see the world, how you are developing your idea, and what kind of traction it gets over time until you reach a point when you need this extra money to make your startup a success.
Most startups are spending a lot of time polishing their pitch deck and then sending this deck over to thousands of investors, hoping some will show interest and jump on a meeting. But it's much better to start building the relationship with the selected investor ahead and make a deeper connection to improve your chances.
How many projects do you consider per year?
Typically, we see around 2-3 startups per week, which make 100-150 startups per year with which we meet and step in a more in-depth discussion to understand better what they are doing. This results in 10 investments in our portfolio so far. Roughly it is five investments per year and only 1% of startups who have applied.
How startup teams usually find you? Do you wait for inflow or scout for interesting ideas and perspective teams?
In the very beginning, not many people knew us and we generated deal-flow primarily through our network. Last year our fund became more known, so more startups know about us and apply directly. Additionally, the time during the peak of COVID-19 was super active for us. We managed to close several deals at that time, which helped us build the reputation of an active investor during those times.
What are your red flags?
Some founders pretend to know everything. Nowadays, the tech industry and the startup community have developed so that the founders easily express that they can answer all kinds of questions. This is easy to spot and is not nice – confidence without a substance is not a good trait. We prefer to have honest founders who know what they know and admit what they don't know. Don't try to bullshit your investors because sooner or later, they will find out. And if you are doing it during your pre-investment meetings, the chances are that you will do it later during the relationship.
So, good work ethics and the correct relationship is much more important than the fact that you have memorized a few facts for the meeting.
Have you ever rejected a startup and then regret it?
Not yet, but like most VCs, we keep an anti-portfolio list – where we put startups with whom we had detailed discussions but have decided not to invest for some reason. We keep track of how these companies progress. Given that we reject 99% of the startups, there will likely be companies that we regret not investing in. That's a part of the game.
What conferences do you find really useful?
Conferences are a great way to develop your network, especially when you go outside of your local ecosystem. Without pointing to concrete events, I suggest striking a balance between local events and looking to expand your network outside of the local ecosystem. Local events are helpful to stay connected with the community and know who are the right persons to talk to if you need advice for a particular topic, be it the technical, legal, operational topic. At the same time, start building relationships with partners outside your ecosystem – you will need this in the future, and relationship building doesn't happen overnight.
Has your VC approach changed after the COVID-19 started?
Not at all. We were in the middle of several deals back then and we have decided that continuing to work and invest is the way to showing founders that we are a fund made of entrepreneurs who values the founders. It also helped that we are technology-focused VC – we know that inside this industry, most of the startups that are doing meaningful things with technology have benefited from the pandemic. Our portfolio is technology-focused and most of the companies are doing well, despite the situation with COVID-19.
So, is COVID a threat or opportunity for VC?
It depends on how prepared you are and what your thinking is. COVID-19 could be a great opportunity if you have agile thinking and can quickly analyze and respond to the circumstances around you. In this case, the pandemic could be a great opportunity. If you are slow to react, can't assess the situation correctly, and are slow to take actions – this could be a huge thread.
What are the most common areas of weakness in startups?
Pre-seed/seed startups often neglect the importance of the go-to-market and how they will deliver their idea to a broader audience. Often companies do small or biased validation – founders tend to hear only the things that they like. They don't pay enough attention to what they don't like, which is a very costly mistake down the line. So, that is one.
Another is the misconception that you have to be a bit better than your incumbent or your competitor, and you are going to win, especially in a B2B sale. That's a big misconception and a huge mistake because you have to be not just a little better, but you have to be five or ten times better to have a chance to compete. Often, founders say that their prices are better than those of the incumbent/leader on the market. But to change a B2B enterprise system, which is already fully deployed and working, they have to turn it down and change many things that will cost money – before the client can even start taking advantage of the better price.
Can you name three most breakthrough startups in history?
There always have been great startups. For example, the Wright brothers were a great startup, especially if we talk about aviation. Nicola Tesla was a great founder who completely changed the world as such. His perseverance and belief in what he's doing could be a lesson for many startups nowadays.
I admire Apple for their perseverance to deliver the best user experience – going to extremes that until recently were seen as very controversial – controlling your ecosystem, closely integrating hardware and software, etc. Now we see that this perseverance pays off – most of the other players are following their steps.
Are you satisfied with what you do, or do you think to apply your knowledge and skills to something else in the future?
I was always doing what I love. One interest of mine led to another in a very gradual way – from software engineering to software product design, team and operations management, marketing, startups, and now – venture capital. Honestly, I still do some basic coding – our fund made of people with a background in software engineering and we love to automate our work. We are a small fund, and we have to be very efficient in what we are doing. If I see that we repeat the same operation multiple times, then I start thinking, "How can we automate this"? Then we do it ourselves. That is cool and I enjoy it.
What books/films would you recommend to a startup founder?
Currently, my input is around 50/50 between audio and reading. Exciting podcasts for the founders and VCs could be The Full Ratchet by Nick Moran. That's a very nice podcast. The Twenty Minute VC is also a good source of knowledge and inspiration.
A couple of book recommendations for tech-based founders include The Mythical Man-Month, The: Essays on Software Engineering by Frederick Brooks – a classic book, which I always recommend and go back to. This book is maybe 45 years old now, but it still holds so much truth about technology startups and how you evolve a technical idea – a fascinating and great reading that can help most tech-founders. If you are looking for a book about dealing with investors, I would recommend Angel: How to Invest in Technology Startups by Jason Calacanis. Well written and catchy, even though primarily written for angel investors, this book has a lot of wisdom, which will help founders understand how investors think, which can strengthen their relationship with the investors. Another strong recommendation the founders is Zero to One: Notes on Startups, or How to Build the Future by Peter Thiel, which is an excellent summary about building a startup from scratch, what you have to watch for, and with a lot of concrete advice.
Your three advice to founders
Choose your co-founder very carefully, preferably after you had a chance to work with them at least for a year. The best way to know someone is to work with that person. Don't jump into a relationship based on superficial impressions. Allow yourself to experience how people behave and work in challenging situations – this is way more insightful to understand whether and to what extent you can trust them. If you have a chance – get to know them by working together before committing to a long-term relationship. In most startups, the relationships between the founders last longer than the typical marriage nowadays. Be prepared for that.
Another advice is to be agile and ready to test your idea in very short iterations of time. Think about what it takes for you to test your idea and do it quickly. Don't spend six months evaluating your hypothesis to find out that you are right or wrong. Speed is of the essence and therefore, you have to find a way to validate your idea with a minimum amount of work. How can you do it most quickly and most efficiently?
Always look for the long-term. What kind of decisions you have to make, which is helping you to succeed? Optimize your work for the long-term potential instead of short-term gains. Be prepared that your company's development will take longer than you have planned for – life always comes in the way. And it is a lot of work. Try to look past the short-term period and think about a long-term problem you solve, which will keep you motivated and stay true to who you are in a long-term perspective. Because if you are focused on the short-term, chances are you won't going to survive if that's your only motivation. Find what drives you for the long-term.
What is your favorite city?
I have a couple of places that are very close to me and resonate on a personal level. One of them is Saigon in Vietnam. I've been there a couple of times, and I'm super impressed by the vibrancy, the city's liveliness, and how quickly it evolves. If you go there now and re-visit in 10 months, it will be a different city. You can see a lot of things which have happened. There are not many places where you can experience that. New York is my other favorite place – thanks to its unique charm and mix of cultures.
About the Author