Dr. Carlos S. Baradello (ALAYA Capital Partners): You have to strike a balance between being a dreamer and a doer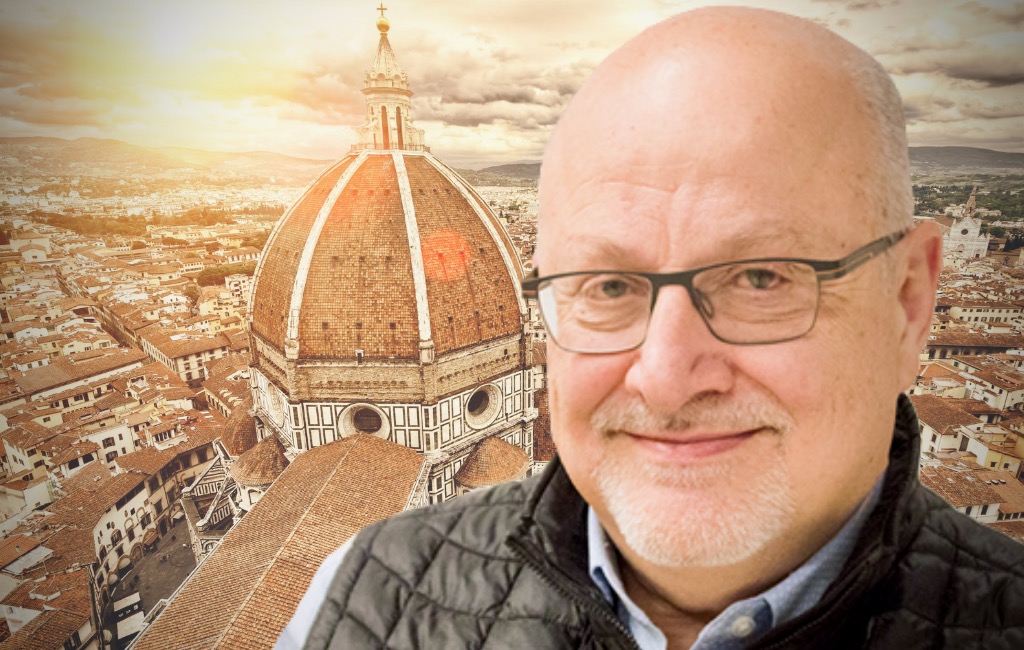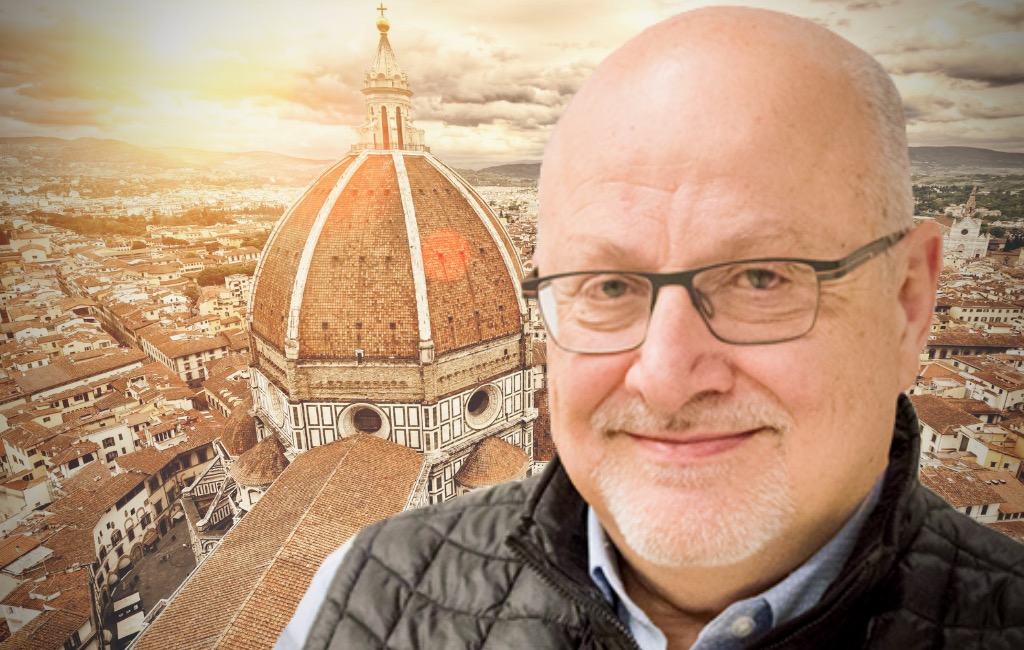 Dr. Carlos Baradello is an investor, corporate advisor, university professor, and public speaker. A leading innovation and entrepreneurship practitioner, Carlos draws his understanding from his broad global business and academic experience, deep technical knowledge, and understanding of the reality innovators encounter in organizations both large and small. His experience working with hundreds of entrepreneurs around the world has enabled him to gain key lessons in the creation of sustainable social and economic value across multiple sectors, and their global growth.
Carlos's interests include new global business creation, venture funding, business acceleration for "born global" startups, and global scaling for "foreign-born" startups in emerging economies. He is the founder of the University of San Francisco's (USF) groundbreaking Silicon Valley Immersion programs and former Associate Dean of its Global and Executive Programs. In addition to his teaching responsibilities across four continents as a member of the faculty at the Hult International Business School, the Danish Technical University (Denmark), Universidad Catolica de Cordoba (Argentina), ESPAE/ESPOL (Ecuador), Federico Santa Maria Technical University (Chile), and the University of International Business and Economics (Beijing, China), he is a public speaker and corporate advisor to Fortune 500 companies, Economic Development Agencies, and NGOs across the world. Carlos is also a Founder and General Partner of ALAYA-CP, Cordoba, Argentina's first venture capital firm, and Founder and Managing Partner of Sausalito Ventures, a firm that positions LatAm ventures to scale globally.
---
How it all started? How did you decide to enter the venture investment business?
About 10 years ago we recognized that we didn't have a venture fund focused on the interior of Argentina. We were five co-founders and I was the only one living overseas and we were dreaming about this possibility. There were one or two funds available but they were focused on the companies outside of the country.
I have been living overseas for most of my life since I finished engineering in Arkansas. About 20 years ago I moved to the West Coast of the United States, where there is a lot of activity in venture investing. Many companies are formed all the time out there. And I had been learning about this all the time. There was interest to start something from some of my colleagues who have been leaving in Argentina. There was something else that happened. As you know, Israelis are a startup nation. One of the co-founders has made a trip to Israel. He became very interested in the startup industry that he learned about in Israel.
There was another element that pushed the idea forward. The governor of the province of Cordova, the second largest province in Argentina, also visited Israel with a group of other people. During that trip they have been talking to government officials of Israel and they discussed the leverage funds. In these funds the government commits a dollar, two or three for every dollar committed by the private sector, depending on the leverage factor. The governor said that he is interested in that. So, we hoped that if we would present the fund then we could receive those benefits from the government. Unfortunately, politics in Latin America is quite complicated, and that never happened. We never got any support from the government, but we did form the fund. The very first fund was just about $2 million. It was a very small fund. So, that's how we got started.
What industries are you interested in?
Our investment strategy is not very sophisticated. We are investing in Latin American companies, then test the value proposition and the company in the Latin American region. When we found that it is valued we bring it to the global market. It's hard to be good at the United States and Europe because of the cost difference between Latin America and those regions. Then we could sell the company at US valuations while our investment was much smaller because the cost structure of Latin America is far less than the United States. That is our investment thesis.
Speaking about an area or a sector of investment, we couldn't be very focused because you need to look at a lot of companies to select one. For example, if we were interested only in fintech there would not be enough companies to look at to pick a good one. That is why we are more generalist except for sustain areas that we do not invest, – biotech or pharmacy – because they seem highly specialized and we don't know anything about it.
Can you name industries you really like, yet will never invest into?
We haven't invested in blockchain yet, although it is a very interesting industry. We didn't invest in any type of synthetic food, but it is a growing industry. As I mentioned, we didn't invest in medtech or pharmacy because these are very specialized sectors. There are some industries that we haven't invested in for one reason or another, and they are attractive for sure.
What geography of companies are you interested in?
All of our companies have to be presented in Latin America. The company can be anywhere. It could be located in Ukraine or Europe, anywhere in the United States, but it has to be connected to Latin America. And there are examples of that. We invested in a Silicon Valley company and it was unusual at the beginning because it monitors the growth and the health of the salmons in fish farming. It is highly intelligent. They use very high technologies, machine learning, optics, cameras, etc. You could ask: «Why would we invest in that?». The truth is that after Norway, Chile is the second producer of salmon in fish farms worldwide.
Now we are looking to invest in the digital transformation of winemaking that would be implemented during the pressing or the grape, fermentation, and the aging of the wine. The company is based in Portland, but the reason why invest in that is that Argentina and Chile are very big producers or wine. So, we always have to find a connection to the Latin American region.
What was the most unusual startup you ever supported?
I would say that often there is something unusual at the beginning of the process. But given that the investment process takes 3-6 months, it would be better that there would nothing unusual at the end of the process. When we put the money into the company, we typically feel very comfortable with investment and in particular with a team. If we don't feel comfortable with the team, then it's a serious problem.
At what stage of the company's development are you investing?
We are not interested in an early stage. Our fund typically invests in a company that has less than three years and the revenue is set well below one million dollars a year.
How big is a check you usually issue?
Our range is between $200,000 to $1,000,000. Normally it's a million each with a follow on investments. Typically, the first check is $300,000-$400,000.
As I mentioned, our first fund was $2,000,000. The second fund in 2016 was $20 million. Now we are a little bit behind because of the coronavirus, but we plan to launch the next one in 2021
What are the requirements for startups as an investor?
We have a number of requirements. There are requirements from the outset when you measure the quality of the management team, cofounders, and their track records. Then we measure the sector that they are addressing and its potential. After that, we verify all business information that we seek during due diligence: formation of the company, bank account, accounting practices, and so forth. We want to be sure that the money will be well spent. I typically participate in that process actively because I'm a member of the investment committee on the first group. We have a team of about 10 people in ALAYA Capital who are doing the due diligence.
What percentage of ownership of a company is fair to take for investment?
Typically, we have anywhere between 5% and 15%. The other evaluation depends on the circumstances of the company. We prefer not to have more than 15% of any company in the portfolio.
What multiplication of your investment do you expect on exit?
The honest answer to that question is: «I don't know». And the reason is that the Latin American ecosystem is in the early stage of formation. We don't have the volume of exits that gives us a statistical value, which is representative. If you live in San Francisco or Palo Alto, you have enough volumes of deals, that say typically for this type of company investor multiply by 10X, 20X, or 50X. I think the multiplication factor in Latin America is a single digit. We are talking about multiples of 3-5 times, but there is no sufficient volume to give a statistical value or an average that makes sense.
What do you want to see in the company's product?
I do not have specific requirements for the product. We are much more focused on the market. Our fund wants people that go to a huge market. If you have the right product, big opportunities are waiting for you. But it's very difficult to think that you have the right product at the beginning, especially when you are investing in an early stage. Much more important is to target the right market, because if you have the right market and the right team, then you will probably pivot many times until you'll find the right product to the market.
What qualities are you looking for in teams?
There is a thing that is very important to us. Founders should have track records and a story of working together. We would like to see that a team has been tested during good and bad times. Maybe they worked together, started a company, or maybe even climbed mount Everest and you know that they can work together.
Another thing that we look at in teams is the diversity of experience and knowledge. Ideally, we like teams of 2-3 people of co-founders when one is an engineer, one is a marketer, and one – a financial expert. That is very important.
Investors prefer to work with teams. But have you ever supported a one-person startup?
There are a couple of situations where you have only one founder. I think it's okay if this person has the ability to hire people because at the end of the day you need a team. One person alone cannot reach success.
What is your due diligence procedure and how long does it take you to cover the whole way from the first meeting with founders to contract and check to sign?
Our due diligence process never takes less than three months and it can take up to six months. Typically, it could take 4-5 months and it all depends on the speed and quality startup founders produce required documents. We keep asking them to provide more documents and information, and always have to deal with such delays.
How many projects do you consider per year?
Typically, we make 6-8 investments per year. I cannot tell you the exact number but there are hundreds of startups at the beginning of our pipeline. That number drops to 50-60 companies we are looking closely at. And then it all ends up with 6-8 investments.
How startup teams usually find you? Do you wait for inflow or scout for interesting ideas and perspective teams?
Frankly, we get deals from multiple channels, almost all of them. Currently, we are not so much looking at new opportunities that come automatically either to my personal email or via the online application form on our website. We have so many requests that it is impossible to look at all of them. We did that at the beginning. Since now we enjoy a good reputation, at least in Latin America and many good opportunities come through a reference. All of them are prescreened already and if it's interesting they ask me to look at it. Also, there are other investors with whom we work together.
What are your red flags?
We have many red and yellow flags. A yellow flag is when two of the co-founders are romantically involved. If they are husband and wife or they are a couple it is also a yellow flag. Experience has shown us that it is too stressful. While growing a start a mix of emotions arises, they shouldn't be only business but also different types of emotions. And it's not very good for the company and its growth to be not only under tremendous pressure but also in the middle of a family war or something like that.
If we uncovered that the money management is not completely transparent that is definitely a red flag. If not all sales are reported in the books it's bad for valuation and this is a common problem for many emerging countries. When not all sales are reported or books are not completely clean, then you have problems with exits. You cannot sell a company that is not ready to go through an audit process by one of the big fours.
Have you ever rejected a startup and then regret it?
Sometimes it happens. I won't mention the name, but we lost the contract with one startup because our due diligence process was too slow. We were too concerned about the deal and requested too much information from the team. We didn't close the investment deal before they took a trip to New York. Then they found a different investor who funded the entire amount and didn't need us anymore. That investor eventually led the startup to an exit and we were completely out of that opportunity. We have had a couple of situations like that. Also, there were a couple of situations when we decided to pass or were still thinking about investing and the company becomes closed under bankruptcy. There are a couple of examples on both ends.
What conferences do you find really useful?
Business forums are important for both parties of the venture investment industry. Funds become more visible on conferences and industry meetings, CONFidence is one of them, different types of trade shows, demo days, and others. It is also very important for a startup to make it visible in those events but for a different reason. Firstly, they will enlarge their network of relationships, become known and enhance their brand. As an entrepreneur, you need to practice your pitch and to be subject to a lot of questions even harder ones. You won't become reach by going to conferences, but that is a part of your job. 20% of your time or maybe even 30% should be spent on communication.
Has your VC approach changed after the COVID-19 started?
Yes, we have adopted to new circumstances. You cannot keep doing business as usual. I always say that investing is a contact sport and we need to be in contact with the people. It's hard to do that now and it slows down our operations, at least during March, April, and May.
Also, we had to think a lot about which companies we need to help, are they worth helping, and which companies we will let to die if the sector is good or bad and is it temporary or permanently.
Global pandemic really affected us in the speed of operation, it made us much more aware of where we need to put the money, and from what sector we should keep away.
So, is COVID a threat or opportunity for VC?
As I said before, I think we should help the company that we already invested in, as long as we see that in the long term it is brilliant. We have to fund them with the following investments for the short or medium term. I think we go back to normal. If there would be companies that will need new investments and from our surface, that seems to be winners in the short and long term, we are definitely going to look at those opportunities.
It's a combination of being cautious, but also if we will discover an investment that can be a tremendous opportunity, it will make us very aggressive and decide that we have money to invest. The life of a venture capital fund is limited and is only 7-10 years. We must spend that time wisely.
What are the most common areas of weakness in startups?
The most common area of weakness that applies to startups in Latin America, as well as in Ukraine, is that the founding team thinks too small. From the investor perspective, we want the team to be realistic, of course, but we are not interested in a team that thinks small and from all Latin America it just thinks of a single country like Chile, Peru, or maybe Argentina. We want a team to think that the market is the entire world. I think that is a problem.
The other problem is when the team is tired because this is a five-year journey and it is very hard to work for five years. You don't want a tired team or a team that becomes easily exhausted. We want a team to be full of energy and have a lot of resources, that keep pushing and keep pushing in adversity.
With whom you would prefer to work or be friends rather, with Steve Jobs, Mark Zuckerberg, or Elon Musk?
It would be good to have a conversation with all of them. I'm not sure I want any of these persons to be my close friend but I think I would enjoy enormously to talk to them. For me, a friendship depends on time for building a relationship and to be available, to think about, and care for others. I think all five parsons that are mentioned here are fascinating individuals in many aspects and I would enjoy participating in a conversation with them, but not necessarily as a friend that they meet every weekend for coffee and beer. True friendship requires that you need something to complete your life. From the way they are being portrayed, I think those five individuals appear to be totally self-sufficient and not just economically, but in every aspect.
Can you name three most breakthrough startups in history?
Florence during the Italian Renaissance always captured my imagination. The way how they covered many things that Greeks have done before, and how they used that to put a human at the center of all technologies is really impressive. All mankind benefits from that. I have studied and read a lot about big participants and players of the Renaissance, whether it was Michelangelo, Leonardo, but also the Medici who were venture capitalists and bankers of Florence.
The second big thins is a computer chip or microcomputer that was developed during the seventies and early eighties. It democratizes computing power and makes it possible for everybody to have access to a computer, whether you have it in your pocket or on your desk, it doesn't matter. It helped to make computing power available for the benefit of a human being as the center of creation.
Today the visible transformation is an enormous opportunity. It's affecting all industries and now the center is not just the human being, but the human being and all the objects that he or she possess, whether it is a house, a car, a pet, a microwave, or a washing machine. All objects become connected. At the end of the day, whether you looking at the Renaissance or chip revolution of the seventies, AP, or the digital transformation of today you are always looking at how mankind benefits having a better life.
Are you satisfied with what you do, or do you think to apply your knowledge and skills to something else in the future?
At this point in my life, I am very satisfied with doing what I do. I combine a venture investment career with being a professor at the university. I teach innovation and entrepreneurship, which also help me to be very active and contact with future entrepreneurs. I can bring to the class a real-world experience of my job.
What books/films would you recommend to a startup founder?
I read all the time and I like to watch videos, but I don't have the patience to watch long clips. A 1-2 minute video that tells you a concept or an idea is extraordinarily useful and I love it. I recognize how difficult and challenging is to produce content that in a couple of minutes could bring you a very high impact, but it has tremendous communication value for my education.
Every day I receive The Wall Street Journal and The Financial Times in my driveway. And I read them every single morning, Monday through Saturday, and The Economist every Saturday. You don't need to read the entire newspaper, just the headlines, and pick up the articles that you want to read fully. Focus on the headlines, and if you read newspapers every single day, then you'll know where to look for the things that interest you.
For startup founders, I would recommend an HBO documentary called The Inventor: Out For Blood In Silicon Valley. It is based on the book Bad Blood: Secrets and Lies in a Silicon Valley. That is a story about a unicorn startup that goes wrong for a number of reasons including fraud. It's a one hour film but it's worth it. The movie is available on YouTube at HBO documentary channel and you should definitely see it.
Your three advice to founders
You have to strike a balance between being a dreamer and a doer. You can be only a doer and never a thinker or you can dream all the time and never execute. There is a third way – to be a good listener. You don't have to do everything that you listen to, but you definitely need to listen and factoring.
What is your favorite city? If you would have a second life where would you like to live?
I have been answered this same question many times and I always say that I live without regrets. If I would have a chance to live another life, I will do exactly the same, trying not to repeat the same mistakes. I am really lucky to grow up in Argentina, get a master's in the Netherlands at the Eindhoven University of Technology, and go to Carnegie Mellon University for Ph.D.
I spent time in different places in Europe and on the East Coast of the United States. It took me 20 years to come to the West Coast. The only question that I have is why I didn't come to the West Coast immediately after I finished my doctorate at Carnegie Mellon. And that is a question that I will never know the answer to.
About the Author