Bas Rieter (Dutch Founders Fund): We are not always only sunshine and rainbow, because we are founders ourselves, we know how things are done, and we have walked that road.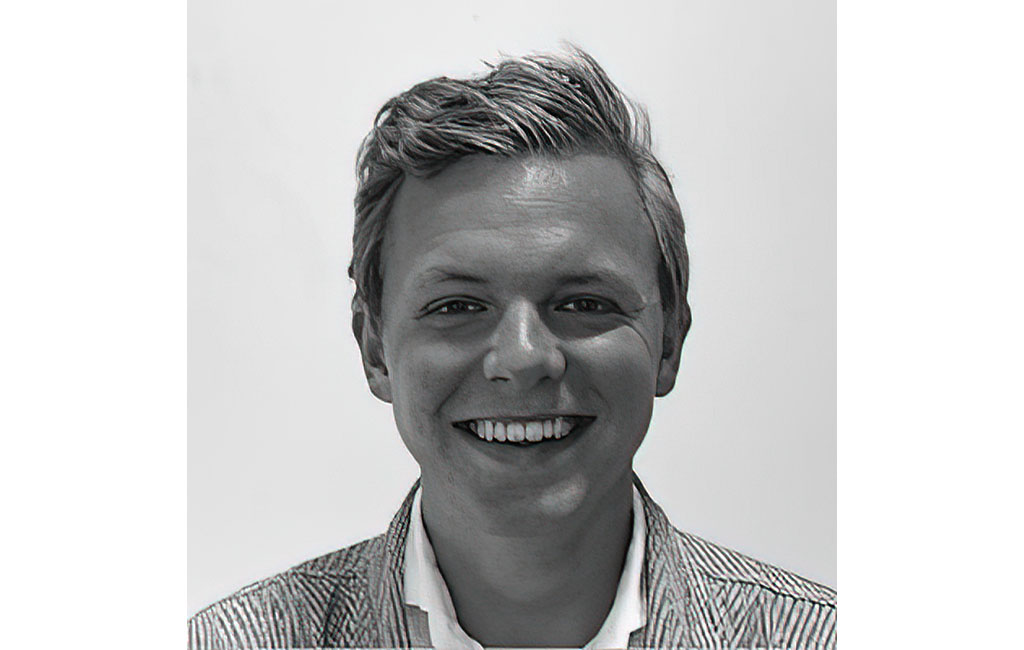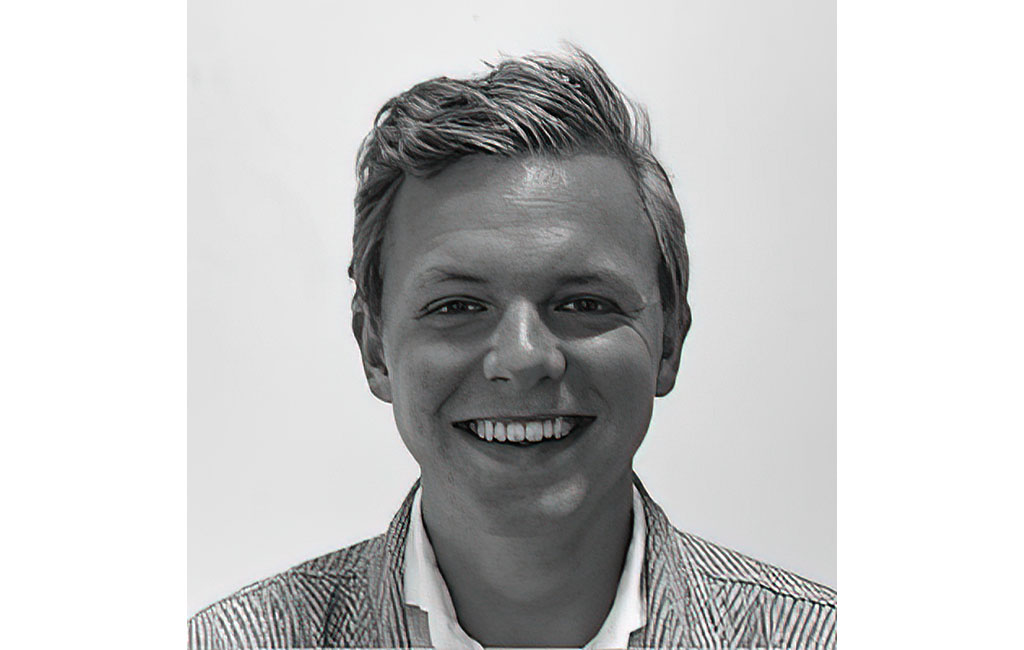 Bas Rieters is Head of Operations in Dutch Founders Fund. He was a Director at ASIF Ventures, Foudner of Cheap Bikes Utrecht, Co-Founder of Beginbaas, Community Builer at Leapfunder.
---
How did you decide to enter the venture investment business?
I actually stumbled upon the world of VC by accident. I used to be an entrepreneur – I ran my own business providing indoor plants. We raised some money and that was the first time I've got acquainted with the world of investments. And then I finished my bachelor's and was thinking about what I'm going to do. I felt like I still need to gain some more professional understanding of what I wanted to do and therefore I decided to apply to ASIF Ventures, an Amsterdam-based VC fund investing solely in startups founded and led by students. It's actually a VC fund that leads and runs for and by students. We had a very small fund, just €1M, and a half of this money was from the University of Amsterdam and Vrije Universiteit, and then the other half was from private investors. Our job was to scout for the most promising and high-flying student' startups. We were basically thrown into the deep: we had money, we needed to scout for startups and deals. It was really challenging and it was a lot of fun, because how often does a 23-year-old get full responsibility for running a VC fund? It familiarised me with products and all the assets of running a VC fund. Prior to that, I had no idea what a convertible loan agreement is or things like that. I also learned how to deal with entrepreneurs, it introduced me to different founders in different verticals – from Hardware to FinTech to AgriTech, you name it. I found that I really really like to be at the forefront of innovation and that working in VC gives me this unique opportunity to meet so many different founders in so many different verticals. How often, say, at 9 a.m. you get a call with someone revolutionizing the potato-growing industry, and 2 hours later you're talking with someone who's running the biggest cryptoplatform in Netherlands? That fact on its own was enough for me to really dive into the world of venture capital. It has to be said that I am not, obviously, fully oriented in whatsoever. I'm a political scientist by heart, by nature. I'm still learning here. I'm working here just for several months, and it's amazing how this small team is motivated to learn from each other. I finished my master's and while deciding what to do next I felt like my analyst skills are not adequate enough, but still decided to apply for an open vacancy at the fund I really like, run by really big names from the Netherlands. I applied here with the question of whether I can be of any help here, giving my previous experience with ASIF Venture, my knowledge of how VC funds operate, and it brought me my current position in Operations. I am concerned with all the internal processes, with communication, the website, and PR, but I also help the analysts with sourcing and analyzing incoming deal flow. We're still a young fund, we just started raising our second fund. So interesting and exciting things are coming up.
What surprised you when you started working in venture capital?
When I started, especially now, in this fund, I was surprised with how much money is available on the market, insanely much. Usually, people think that it's extremely hard to raise money. But if you have a good idea that is scalable and you are competent as a founder, there's a big chance that you will get your money. I was also surprised by how easily institutional investors, as well as private equity institutions, pour money into companies like startups. The climate to start a company and to raise money now is really favorable.
Any unusual startups you supported?
The first one to come to mind is PATS Indoor Drone Solutions. They use drones to eliminate insects in greenhouses physically. When their sensors notice a flying harmful insect, a drone comes there and kills it using the rotating blades, effectively destroying all the parasites in a greenhouse, but not harming the good ones. It's a super cool solution.
How startup teams usually find you?
As I said, the founders of our fund are very successful entrepreneurs themselves, they are all respected names in the ecosystem. When people hear that these people are pouring their time, money, knowledge, and efforts into starting a venture capital fund, the deal flow became pretty solid. People want to get in touch with us because we have a proven track record. We're not necessarily professional investors: by nature, we are more entrepreneurs, we sat on both sides of the table, so we know exactly what founders need, what they want, we're not afraid to move quickly. We got an entrepreneurial mindset. I know that many VC funds now say they are run by former entrepreneurs, yet we can prove it, we have earned our stripes, so to speak, and now leverage our know-how and our network by bonding our resources in a venture capital fund.
What industries you're interested in?
We're a small fund, and we invest in what we do best, as we say, that is B2B Marketplaces, E-Commerce, and Platforms. We are also looking for PropTech right now. We are vertical agnostic or domain agnostic, the only thing is a stage – we're focused on seed and Series A, sometimes we do pre-seed. We really don't have a hard-defined investment scope. We don't do B2C, only B2B tech-enabled businesses. We are real founders, and we don't say "No" simply because it does not get our investment thesis. Still, we are always a bit careful with saying what exactly we're interested in or what our investment thesis is.
Geography of your interests? Only Netherlands?
No, certainly not. We have a global mindset with a European focus. It goes hand-to-hand with us being domain agnostic: if a cool startup from Turkey presents itself and we think it has a good fit, we might as well close a deal with a Turkish startup. We don't have hardly defined boundaries.
When pitching works better – boring numbers or a show?
It's hard to say now because of the government COVID regulations, so most of our first contacts are online. If possible, we always invite founders to come to our office. I don't know what you call "boring," but obviously when people have put some time and effort into presentation and have mastered that in an understandable way, these numbers are crucial for those who can crunch those numbers to see if they have any sense. If people made their pitch deck nice, aesthetically pleasing if they present their product or service in an interesting way, it, for sure, helps. We're all humans, we like nice things. But the real art is to make us see through all the nice gimmicks and fancy things the real potential of the startup, not the quality of its pitch deck.
What is your due diligence procedure and how long does it take you to cover the whole way from the first meeting with founders to contract and check signing?
About a month, sometimes a bit longer. We strive to do it in 4 to 5 weeks. After the introduction, if we give it a green light and agreed to go forward, we dive into our due diligence process just like any other VC. We have a network of relevant investment partners and entrepreneurs because the founders of the fund know virtually any successful entrepreneur in every space. For example, if it's a marketplace, it goes to Bas Beerens, who is our marketplace man. Even if he doesn't know something particular, he definitely knows 10 more people to ask.
How big is a check you usually issue?
We work with checks anywhere between €0.5M and €1.5M.
How you select startups to support? What are your criteria?
We are looking for 2 components: strong proof of concept and a strong team. It always comes down to supply and demand, of course, and you need to have proofs that your product is needed, that it's tied to the trends. Also, you need to show that you can build a solid product out of aggregated supply and demand, that you can defend your product. For sure, we try to estimate how scalable your product is and how strong the tech component is.
What qualities you are looking for in startup teams?
We look for complimentary founders who are exceptional entrepreneurs – really energetic, innovative, and open to our hands-on approach. We really sit down, we are bold in your face. Founders shouldn't come to us if they want to scale passively. I wouldn't say that we want to scale aggressively, because this word has some negative connotation, but we are for hypergrowth. We want to help our founders to grow both professionally, with a company as well as personally, so they should be opened towards transformation. We look for complementing sets of skills and personalities, whose core competencies are unique and distinct, yet creating great synergy as a whole.
Who you would prefer to work with, Steve Jobs or Steve Wozniak?
Obviously, I don't know either of them personally, I only see what on the stage. I would prefer Steve Jobs, although some people may think that he was a bit of a jerk, he was a revolutionary in his own way, he made sure that he stood there, report, and show off his unique skills – that's a gift. The only thing that I wouldn't be sure of is personal communication. We are looking for teams who are reasonable, and I wouldn't see how Steve Jobs is reasonable and anything, judging on what I know about him.
Investors prefer to work with teams. But have you ever supported a one-person startup?
Yes, we have: it's Jarell Habets at Shypple, one of our portfolio companies, because we really believed in his potential. And he quickly gets surrounded by promising and capable people. We kind of mitigated further risks for him being a solo founder. Still, it was his own idea and his company.
What are your red flags?
People who are stubborn, who don't do anything with our support. We are not always only sunshine and rainbow, because we know how things are done, we have walked that road, we know what it's like to be a founder in a hypergrowth scale-up. We give structured advice to our founders and we hate (ok, another negative word), we really do not like to see founders not doing anything at all with our advice or criticism. Sometimes founders can be really stubborn, with tunnel vision. In the end, we are here to help.
What are the most common mistakes startups make? In terms of pitching, operating, or when they approach fundraising?
The most interesting thing I read about is that people often brag about being oversubscribed in rounds. if you're oversubscribed, there is nothing to brag about it, because you could have allocated way more money but apparently, you have not done it correctly. In the end, it's all about finding equity between supply, which is your startup, and demand in terms of the investors. You shouldn't undersubscribe, but you shouldn't oversubscribe as well, because it's not a sign of prosperity. It's basically your fault that you have not been able to allocate the money in a rightful way.
The target multiplication of your investment on exit?
Probably, 100x! Sometimes people say that we're unrealistic, but why not? We believe in ourselves, we believe in our portfolio companies. With a bit more realistic perspective we would talk about 20x.
What percentage of ownership of a company is fair to take for investment?
It is hard to say what is fair, but as a rule of thumb is that, as the founder, you shouldn't give away more than 30% of your company in a round.
Is COVID a threat or opportunity?
It is definitely an opportunity because of all the money flooding the market right now. I call it "helicopter money" – all the stimulus checks, economies, and governments are pumping massive amounts of money, combined with the fact that the interest rate (for example, in the Netherlands) may be virtually zero or even negative, meaning it costs you money to store your money at the bank. People are looking for different ways to diversify and multiply their money. The fundraising climate is super favorable, especially for founders with strong tech orientation, because everyone wants a piece of the pie. Even very conservative family offices are going to realize that startups might be super promising.
Can you name the three most breakthrough startups in history?
I start with SpaceX – the first private company that revolutionized everything concerning space because you're back in the days it used to be NASA and ESA. Now it's really impressive how private companies challenge the status quo. Also I should name Alphabet and Google. And I should mention giants like Amazon and Alibaba. Their presence is not always beneficial for the market because it's hard to compete with them, still, they were pioneers in what they do.
The greatest startup failure?
Theranos by Elizabeth Holmes comes to mind. It was super promising, got lots of money. It failed because she wasn't able to prove her technology – her hardware didn't work out, still, I'm a big fan of Theranos for disrupting and revolutionizing the sphere of blood tests.
Is VC business chess, checkers, backgammon, go, card games?
I've never personally played backgammon or go, so the obvious parallel for me would be chess. You're always thinking ahead, you're working together with the portfolio companies trying to predict your rival's moves, and you're trying to make sure that you are at the forefront of innovation and the latest trends. If you would live and play in the moment, your competition would preempt and outrun you.
Your advice to founders?
Don't be afraid to feel. People bring their skills and competencies to the table, but if you feel, feel quick, so you can learn from it and iterate. And don't have an ego. Maybe, your startup will scale enormously and make huge money on IPO, still stay humble, because ego hadn't brought anyone anywhere far.
About the Author