Andriy Zinchuk (Demium): know your motivation and be in peace with yourself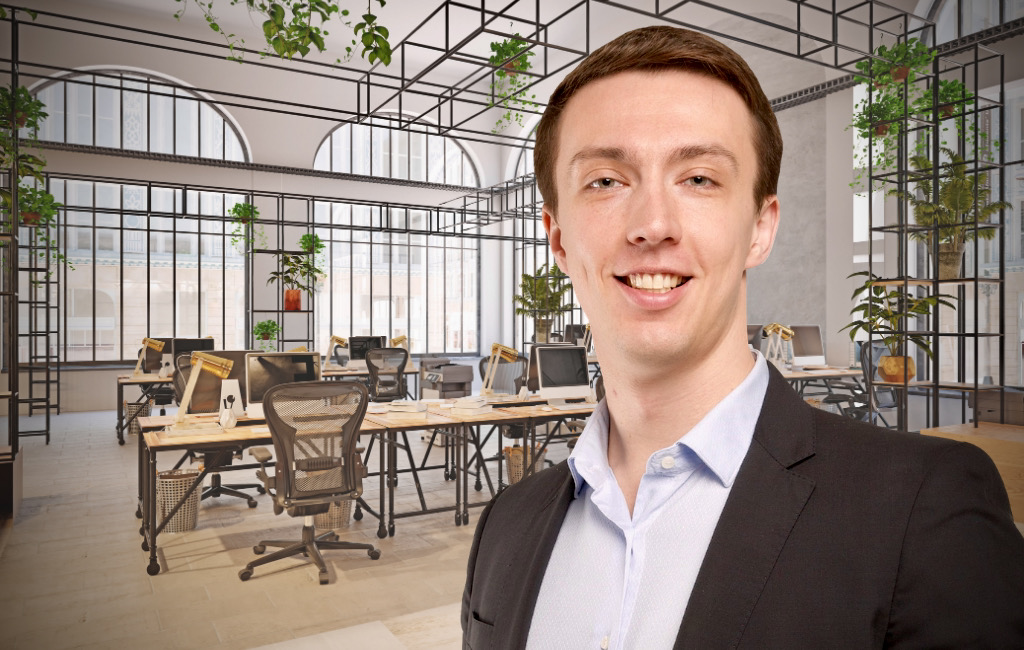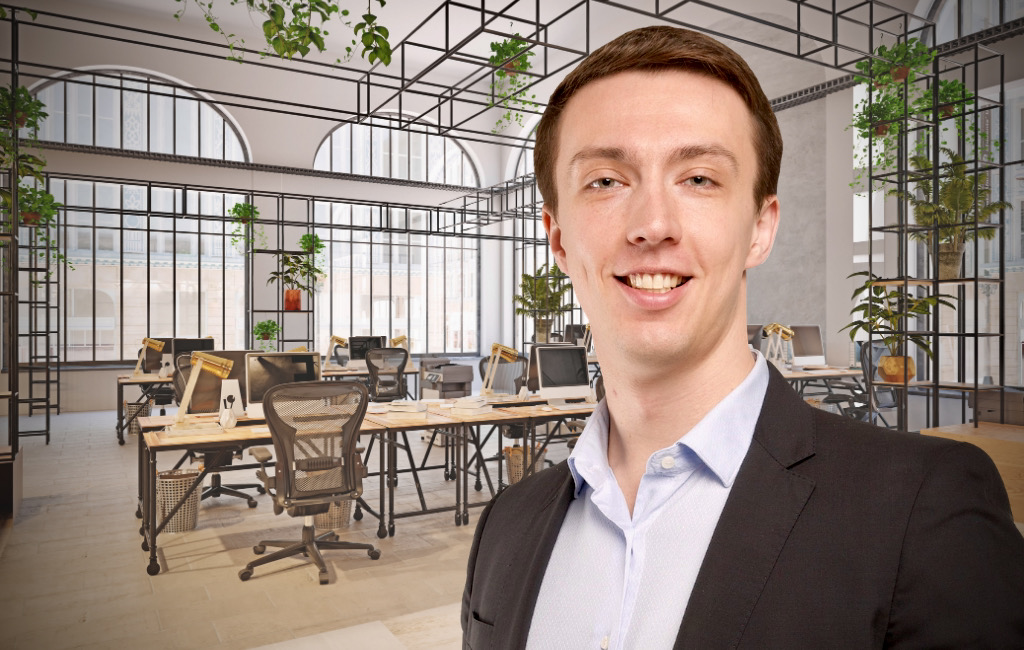 Demium is the fastest-growing pre-team pre-idea startup incubator in Europe. It identifies and develop best in class digital entrepreneurial talent and connect them with human and economic capital through their proven start-up builder framework.
With 50+ companies in the portfolio, 12 incubators, 500+ entrepreneurs in residence and a capital hub in London, they are now focused on scaling Demium throughout south-western Europe, to help them fulfill their ambition to launch 100 startups per year.
---
How it all started? How did you decide to enter the venture investment business?
Everything started 10 years ago. I was working for one of the wealthiest people in the country at his asset management company. That's how I got into the world of finance. Afterward, I became a partner and launched my own firm that was called A7 Group, A7 Capital and A7 Conference with Maria Barabash. That was the beginning of my entrepreneurial life in the world of finance. Later in 2017, I launched Krypton Capital in partnership with the Israelian investor who decided it was the big crypto time. We were investing in FinTech and blockchain. Since that time every day I'm living in the world of startups.
What is your investment strategy? What industries are you interested in?
I'm in the role of managing director. We are the growing chain of incubators across Europe. I would say we are a talent investor and not a typical VC incubator. If we compare incubators and accelerators we are a different kind of animal because we work at the earliest stage. The incubator works with a team that has some sort of idea and at least something is present. Then it helps them to get from point A to point B during the incubation and acceleration program and solve some problems: grow revenue or find the product market fit.
Our company is industry agnostic. We work earlier than any other incubator. We look for people with talent in business, marketing and tech. It should be kind of a co-founder level of a person with a solid background in business or technical field. It's not obligatory to have any idea, team, product, or even some sort of direction. We take these individuals and combine them into teams. We have five programs per year when we hiring talented people. Actually, it's not hiring. We rather searching for talented people. We receive around 300 personal applications for every program and out of them we invite 35-36 people into our three days event. It's a business hackathon where we test them. It's a kind of small trial of what will happen during the next six months in our incubation program. After that we are taking 15-18 people to the incubation program. Only 8-9% of applicants are getting into the program. We interview and testing all those people. They have to be capable mentally, psychologically and wealthy in order to make a good team.
During the first two weeks of the program we rotate participants and do a lot of team and personal development exercises to check them. During that time teams are created and everybody should find a co-founder. Program participants should have complementary professional skills and not only be capable to join a team. Every team should have a business, marketing and tech person. At an early stage, a team might have 4-5 persons, but later they always fall apart into 2-3. Team members need to have complementary skills: tech and marketing/business or business stack. Usually, it's a mix and they can work with the development of anything quickly and make a progress. They also need to have the same mindset. You cannot be too choleric or too phlegmatic persons on the team. Co-founders have to share the same values and that's why during the first week we test people and put them in different situations.
For example, there is a game called Air Balloon. The team has to decide whom should they drop out of the balloon to get to the island and start a new colony. There are many other things we do with them during this period. People really get into stress; they have to go to the streets and do things we tell them. It is very challenging, but also there is a lot of fun. People show their best and worst sides at the same time. During the program, people know each other and they have a chance to see if they match each other. We use a lot of HR techniques during the earliest stage.
What makes Demium apart from different incubators and accelerators is that we are a lifetime partner. Our core program lasts for six months and we help you to get from basically nothing when you don't even have a team and idea. From a starting point, when you are a single person who joined an incubation program, after six months you will find the problem, validate it, find a solution and an idea you want to do, or you will go through customer development and you will validate the problem, the idea and the solution. Then you will build your first prototype and the product. After six months, usually, you will have some kind of MVP, traction and you will be investment grade team with the financial model and go to market strategy. After that we, as Demium, can invest in this team and also help them find investors.
What makes us different, is that we stay with the team for their lifetime and support them, like a managing director. We support the team until the evaluation of €2 million. After incorporation, our portfolio team will join and we will help them to raise the next rounds and to do business development. Our biggest company is now worth over €50 million in evaluation.
Can you name industries you really like, yet will never invest into?
We are industry agnostic, but a startup has to be scalable and bankable. That is important for me. It also has to be software. We don't do hardware and are not interested in a startup that it's not scalable and doesn't have exponential growth.
Bankable leads VC. We make money out of exits when the company is growing. It has to be a VC grade and interesting for VCs. There might be a startup that will develop a technology for Mars or Venus, but there is no market demand. It's not up to time. Timing is very important for us. If it's not hot and the market is not ready for this then you will not raise. The third important thing is go to market time. I don't take projects or ideas from deeptech or things that take years to develop with a long research period.
If the person with some research comes to us and it's valid, we can take it. But during the six months program, it's impossible to validate the idea and its background and to make it ready for the market. For us it's important if you can quickly go to the market, start getting the first fraction and the first revenue.
It might be interesting to me personally, but it doesn't fit our business model at this point of time. We can accelerate such a project if they already have done some preparatory or something that is tangible. Then we would be happy to invite them to our program. And we will validate their technology or whatever they have then we can help them to get to the market.
What geography of companies are you interested in?
Before the COVID-19 it was mandatory to work in the office all the time. And in the cities where we are present, it's more flexible now. Demium was started seven years ago in Valencia, Spain. After a brilliant success and good traction in Spain, they start scaling across Europe. Kyiv office was opened over one year ago.
We have projects starting in Asia and some CIS countries. It's all about the market. The market niche has to be big enough.
What was the most unusual startup you ever supported?
It's a good question. Once there was a sextech startup. It was intriguing. I cannot disclose the topic, but that was a really strange thing and there is a huge market demand for sex toys.
We have one startup now. They pivoted and have a second life. It's a music platform for young artists. You can record a sample of a song, then if your friends and followers like it they are able to donate money for a professional recording. You could also sell your IP or a part of IP rights for your song. It allows any person to invest in a music band that someday could become as famous as The Beatless or Led Zeppelin. That is a very cool project and we invested about $0.5 a million in it.
At what stage of the company's development are you investing?
We are a lifetime partner and we look for a very long horizon. We don't invest in the first or second round. We go with companies as long as possible, to IPO, final exit, buyout, or MNA. We can reinvest a little bit here and there, but we still present at the company board. We are like a virtual co-founder. We are interested in company success because in that case is growing its traction, revenue and valuation. It means that our investment also will increase on exit.
There are two ways you could start working with us. In the first, you could come with no team and no idea. We will try to help with finding a co-founder and developing an idea. The second option is when you come with an idea, you still have to go through the general process, but as a founder and entrepreneur, you need to find people who will believe in your idea and validate it. At the beginning, as the Demium team, we do the asset test to tell if it's going to fly or not. And if we say yes and you will convince other people to work as a team, then you could start to validate your idea.
What are the requirements for startups as an investor?
In Demium we creating them the right way from the very beginning. The first main criterion is the team because the team is capable or not to deliver what it's taking. Then you could pivot or do whatever is needed. All VCs who enter on an early stage, invest in the teams, but we invest in individuals who will soon become a team.
The second is a commitment. It's mandatory for a team to have a peeler for 6 to 12 months just to work on an idea. You have to be fully dedicated to this project. That is very important because you can fail many times. You could choose one idea, validated it and it doesn't fly. Then you go to another idea, but if you will do it quickly you will finally find the right idea that will be validated and you will find the needs and the problem you can solve. If the team goes slowly and they have low passion, it won't fly. It's obvious when a team works super slowly at the beginning and will continue to do this way it will die. On the other hand, the energetic and well-balancing teams with complemented skills and good energy level will be successful.
Once there was a team that was moving quite fast, but at some time they get tired. We already invested in them and when we noticed that project speed goes down we boost the team with money. They believed in the idea because we put our money where our mouth was and that works.
Some people start working super cool, fast and energetic. But they cannot keep it for a long time. There is a difference between people with a corporate background and those who are or try to be an entrepreneur. The first ones in general are a little bit slower. If it doesn't fly they lose motivation. They have to be taught how to be an entrepreneur and it's a little bit different story.
What percentage of ownership of a company is fair to take for investment?
It depends on the stage. For example, now we invest in a team with no valuation and no capitalization. We just get the discount to cover the risks that we take, when investing super early. Of course, we take our percentage as an incubator for an incubation program and the following support, but on top of that, we can invest. We look at this investment as something that can help the team to grow and get to the seed stage. We can cover the pre-seed stage, be one of the leading investors or a part of the pool if it's larger. For us, it is important to get this boost to the team, so they could get to the next point. It has no sense to debate over the project evaluation on the early stage. There are too many uncertainties. It's better to do that when during a large seed round when there would be a pool of investors and we would have better traction and better understanding. Then you can put price stock into this, but at the beginning, it's just better to give the fuel and get to the traction.
But to give you an idea, we take 15% for incubation on a delusional basis. We dilute the same as the team and we don't have a hold over number. And for investment, it's convertible with no gap and no valuation just as a discount. It's very simple. We can invest from in a startup €30,000-50,000 at the early stage. We are giving them as a convertible loan, that is an option into shares at the seed round with a discount to valuation. Also, we have the right to invest again, during the next round, if we really believe in a startup and we don't want to be diluted. We can have a follow-up round during the seed stage.
What multiplication of your investment do you expect on exit?
It's mainly a valid position of ours. The risk chances of failing are up to 25% and our investment success rate is about 70-75%. Only ¾ of our companies have been incorporated and are still alive from the moment of creation Demium. Our average multiplication level is around 10X. Some projects have 20-30X, others – just 5X, but that's unusual. Basically, it's minimum 10X.
What do you want to see in the company's product?
I don't like hardware stuff, because it's too complicated. I have personal experience with it. It is a company called Simplicity, that develops a kind of motherboard for furniture that makes it smart. It is tracking how long you sit, the position of your body, etc. and it has things like wireless charging. It's one of the projects in our portfolio. If there is market demand, the market is growing and it's innovative we can support such kind of project, but on average I would prefer online solutions, applications, or SaaS.
The second project is Greenix, that are working on a grow box for cannabis for the US market. Their solution is more interesting than competitors with a target on young people and students. It is the size of an old PC and it solves the main two problems. Number one is the smell because when you grow cannabis it has an awful smell. And the second is size because other solutions on a market are larger than the size of a fridge. And it's not easy to find a place for it in a student's flat. Our solution is much easier to carry while moving, it is small and it is very efficient. It grows cannabis three times faster comparing to natural growth. It takes up to three months for a plant to grow.
What qualities you are looking for in teams?
The main thing for us is coachability and we do not work with assholes. We are spending so much time at work and I don't want to spend my life with someone who is not coachable and who knows his way. If you know what to do and need no advice, you don't need us. If you want to learn and grow then you are welcome. If you are an asshole, I don't want to waste my time fighting with you.
We have a very good ecosystem and friendly atmosphere in the incubator. It is very supportive and there is a lot of fun. We go to parties, we go on kayaks, surfing and have a lot of activities. People help each other. For example, if you need help you could ask somebody who is good with financial models, marketing or design. People collaborate with each other. We don't allow to raise their voice at each other or make a rude staff. If we will see that somebody is lying or running over, we will give him only one notice. Next time he will be kicked away.
We tell people at the very beginning that there are two rules. If you are not coachable, if you don't want to listen to the feedback you will be out because we are one team with co-founders. The rules are straight forward from the very beginning. It is not an offense. We have to take responsibility for the whole people in the community.
Investors prefer to work with teams. But have you ever supported a one-person startup?
As of now, we have one startup with just one co-founder. The rest of the startup team is shifting all the time. There could be one founder, but by the time when you have to get the investments, there should be a team, at least two or three persons. To be ready to do everything it should be Elon Musk or somebody like him.
What is your due diligence procedure and how long does it take you to cover the whole way from the first meeting with founders to contract and check to sign?
We have a completely different process. We do not do due diligence because we grow a startup from scratch. We know all the information from the very beginning. We don't take the startups that are looking for investments. They still have to go through the incubation program and during this time we make an initial check. The initial check is no longer than one week. We check the team background, if they have some teck, if there is a team that comes with some sort of product, etc., it takes up to one week. Then during the acceleration program, we check if what they claim is real.
If we will find that something is not the way that it was presented initially, we have the right to kick them out. But the most important thing we need to check is whether the idea viable and a problem do exist. Is there a need for a solution? Does it really solve the problem? How did they do their customer development and how many people did they check? What questions were asked? I want to see all of these data and that's the key part of the process. If this job is done well and they have a tech, then we focus more on a growth or traction stage. We help them build the traction or tool, with the product itself and get the investment.
How many projects do you consider per year?
We work with individuals rather than projects. At the beginning of the funnel, we receive 300 applications from entrepreneurs. In general, we take 8-10 projects per hub. Our company has offices in seven cities now, and totally it's about 70-100 new projects per year, which we incorporate, help to raise and find investments. And the number is growing. It doesn't mean that we invest in all of 70. We choose what to invest in, but we will help to raise most of the projects.
How startup teams usually find you? Do you wait for inflow or scout for interesting ideas and perspective teams?
I attend all Ukrainian events, Tech Shield and Tech Crunch events, Web Summit, Lviv IT Arena, Seed Stars. For me and especially for Kyiv hub it is important to have international investors and angels from European Union mostly. I travel a lot to establish connections with acceleration programs and VCs to build a network. For example, we have a fintech project. Now they will try to concur with the Bloomberg Terminal sample, and we help them to find a mentor who is an ex-hedge fund manager from an over £2 billion balance hedge fund. That comes from networking and building relationships with people all across the world. And if we have the project, then I start thinking if I have connections that could be useful.
In Demium we have a big network of investors that we work with. And even if I do not have the necessary people in my network key, I can always reach out to my partners from other cities. Our network is huge. Honestly, I am very surprised sometimes.
What are your red flags?
The first red flag is when things stop being transparent. That is a huge red flag. if I see that people do not tell the truth, they are trying to hide something, or manipulate facts then it is like a broken car. When someone is lying it's a red flag. It doesn't matter if something goes wrong, that's okay. But we need to know that as soon as possible. I'm transparent and honest and always require the same from others. Predictability is also important for us because we have Sprints and commitments. When you are managing many startups, everything should be predictable. If you committed to delivering something for the next Sprint, you'd better deliver it. Please respect the time of other people. Sometimes there is a hidden agenda. It is also a red flag.
People are strange creatures. Once we had a guy, who came to us trying to steal entrepreneurs from our program for his startup. He was a US citizen. He came to us, received the whole program in English and spend two days with us. And during the onboarding week, he came just to the last event for the last 10 minutes. Of course, he was the only English speaking guy and he didn't know Ukrainian or Russian. He complained that the whole program is not in English, he didn't understand anything and no one speaks English. Then he tried to solicit entrepreneurs and left bad feedback. It was not smart because I know everyone in this market. It is quite small and he will get no money in our country.
There are many examples when people are trying to do some stupid and funky things but I don't tolerate that. Please respect other people. Don't come to steal my business. If you want to make a startup, please come and work.
There was another case. The team was developing a prototype of a web-based solution, but they needed to develop it as an app. They tell us that they need $250K and we need to raise it. We refused because no one will give you the money without an MVP or prototype. You need to start develop an app by yourself. There is no easy money. The team has to work and earn them. We as an incubation team and me personally will help you. We will guide you to build a business, raise your company and find investment. But I am not the only fundraiser in the team. CEO and other team members have to do it full time and we just mentoring and helping them. We set the milestones and strategies for a startup. We decide when we want to raise and how we want to raise, etc. Don't think, that if you will do a screen test and smoke test, we will raise money for you. It doesn't work like that.
What conferences do you find really useful?
I don't think that large conferences are good for startups. For example, there were so many people at the last event that it was impossible to do networking. If you want to fundraise, you'd better attend an industry-specific conference, go meet VCs in their offices or make a roadshow. Most people just spend money, hang out and get no result at all. Set the goal and you do your homework. Schedule meetings with investors that might be interesting for you.
It's not a black box when you just to a conference and a miracle appear. If you are going to a conference, you need to have a solid reason for that. You have to know which angels, investors, or VCs would be there. Set goals you need to achieve and don't just go to large conferences because it's a waste of time and money.
As an example, when I went to the Seed Star conference in Almaty I've got better connections with local investors and I've built a deeper relationship than I did on Web Summit. The reason is very simple. I had enough time to talk and build a good relationship with people. I've met a large investor there. He calls himself a super angel. He is one of the early investors in Genesis. Now he becomes quite famous in the Ukrainian startup industry. Such connections are valuable because he didn't make investments in Ukraine at that time. Later he asked my opinion about one of the Ukrainian startups, and he asked me to check the legal background. I gave him my feedback and now he has an investment in Ukraine.
Contrary, on Web Summit I've met a gazillion number of VCs and it was cool, but I didn't build any relations. I cannot say, that I could call somebody after that conference and we could make business. It might be good as a door opener, but in terms of time and money investment, it's as efficient as LinkedIn. I could write a message and will get the same result because there are no strings attached to this connection. That's my point.
Has your VC approach changed after the COVID-19 started?
I wouldn't say that things have changed dramatically. We just added one more checkbox in a punch list when we check how stress-resistant is the startup. It's almost impossible to have future proof of things, but we can develop an action plan for pandemic and when it will happen would be prepared.
COVID-19 helped to pivot and improve business models for many startups from our hubs. It was not easy and quite challenging.
So, is COVID a threat or opportunity for VC?
It depends on how much skin you have in a game, but I would call it an opportunity.
What are the most common areas of weakness in startups?
There are so many of them. People fall in love with the product and they treat it like a baby. But it's a product, not the baby. It's a business with a lifespan. If it doesn't work, kill it. You are not killing a baby, just something that doesn't work.
There is a big issue with Ukrainian startups, which are 3-4 years old. They still go to the pitch competitions and present themselves as a startup. They are not startups in four years. They have to be a successful business or a successful startup with millions raised. Instead of that, they keep pitching for $50K and that's problem number one.
Another issue is pivoting too much. There is a certain number of pivots you can do based on the resources you have. And I'm not talking only about finances but also about emotions and motivations. If you already have a revenue stream and a burn rate, then you can do one, two, or maybe three pivots. But it's mentally hard to pivot every three-five months, change ideas and start everything from scratch. The problem with too much pivoting is that you don't check your idea, you're not doing the customer development, not interpreting the answers you get from your prospects correctly. There are many other things, but these are the most common. If you've done everything correctly, if you ask the right question, you wouldn't pivot too much.
Also, there are a lot of issues with team roles and responsibilities. If they are not well defined and it's not on fixed on paper then things can get messy. At the very beginning when there only two co-founders it's not a big problem, but when the team starts growing the responsibilities should be defined in a term sheet.
With whom you would prefer to work rather, with Steve Jobs, Mark Zuckerberg, or Elon Musk?
Elon Musk is my choice. He did so many amazing things. And I work the same crazy hours as him.
Are you satisfied with what you do, or do you think to apply your knowledge and skills to something else in the future?
I'm in love with my job. When you do a typical VC, private equity, or even an acceleration program, it's pretty easy to evaluate the company. What is a startup? There are metrics, a scorecard, due diligence checklist and analytics. You help and boost, but you don't create. The most interesting part for me is that I'm creating something from scratch and it's a miracle. You don't know what people will come for the next project. You don't know which ideas they will select and which will be validated.
And the initial stage is like a magic wand. It gives so much energy. This is unpredictable, amazing, you cannot influence that much and it's my favorite part of the job. Every time we check 300 people, we build relations with them and then they build their projects. And we never know what will come out.
What books/films would you recommend to a startup founder?
There are a dozen books. For those who just started their entrepreneurial career, I would recommend The Mom Test: How to talk to customers & learn if your business is a good idea when everyone is lying to you by Rob Fitzpatrick. It is a must-read book. Of course, The Lean Startup: How Today's Entrepreneurs Use Continuous Innovation to Create Radically Successful Businesses by Eric Ries and Start with Why: How Great Leaders Inspire Everyone to Take Action by Simon Sinek. From Founder to CEO by Matt Mochary is a super cool book for every founder because people start building startups, it's growing and then people are going to form procedures. I've seen so many times when there was a team of 20-30-50 people, and they still were a startup that grows within a year and they didn't build procedures. This book is just amazing. And the last one is The One Minute Manager by Kenneth Blanchard. It's a good book for those who already have teams and are scaling. This book is about the organization and task management, and procedures.
Your three advice to founders
The first one, to fail is ok and that is good. In Slavic mentality when you failed is like a red mark on you and it's not good. But if you didn't fail you didn't try. The second is to be resilient. And the last one would be know your motivation and be in peace with yourself. When you build something, you have to know what you do and you have to be honest with yourself why you're doing it. Then you could prove it to everybody. You have to be honest with yourself where your motivation comes from and what's driving you because the fuel that can power your gears can vanish at any moment. Then you will regret and waste your time on something you don't really need because the entrepreneurship path is not for everyone. You have to know for sure why you're doing this because there will be a lot of sacrifices on your way. It's not eight to five or nine to six jobs. It's a lifestyle and it's not the easy one.
What is your favorite city?
I moved from back to Kyiv from New York. For me, it's one of the best cities in the world now. Life quality is good and you could travel all over Europe. I'm super satisfied. When I will retire I would like to go to Vancouver, but it's not going to happen anytime soon. I love New York for its space and peoples' mindset. It's very challenging. It's an A-type city and you have to be an A-type person to live there. But in my personal chart, Kyiv is one of the best. Unfortunately, Ukraine is not a good place for startups but it's good to build things from here. Currently, there is no market here.
About the Author