Amitabh Sinha (ah! Ventures): If you're looking to be a really successful startup founder, and this may seem strange, I would say read fantasy. It gives you one thing – impossible is a state of mind. It's not a fun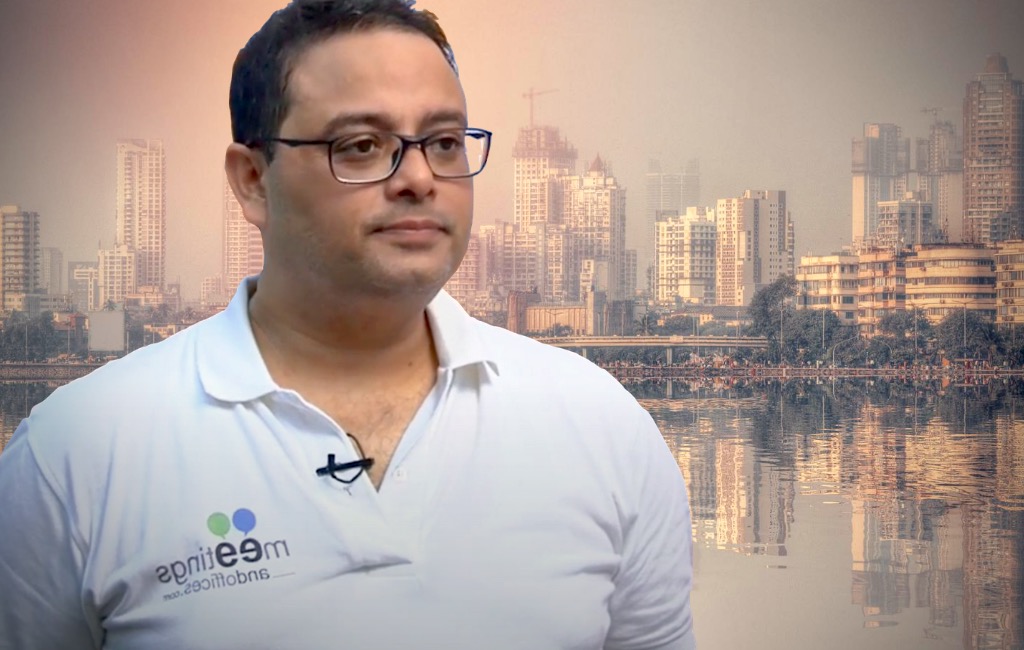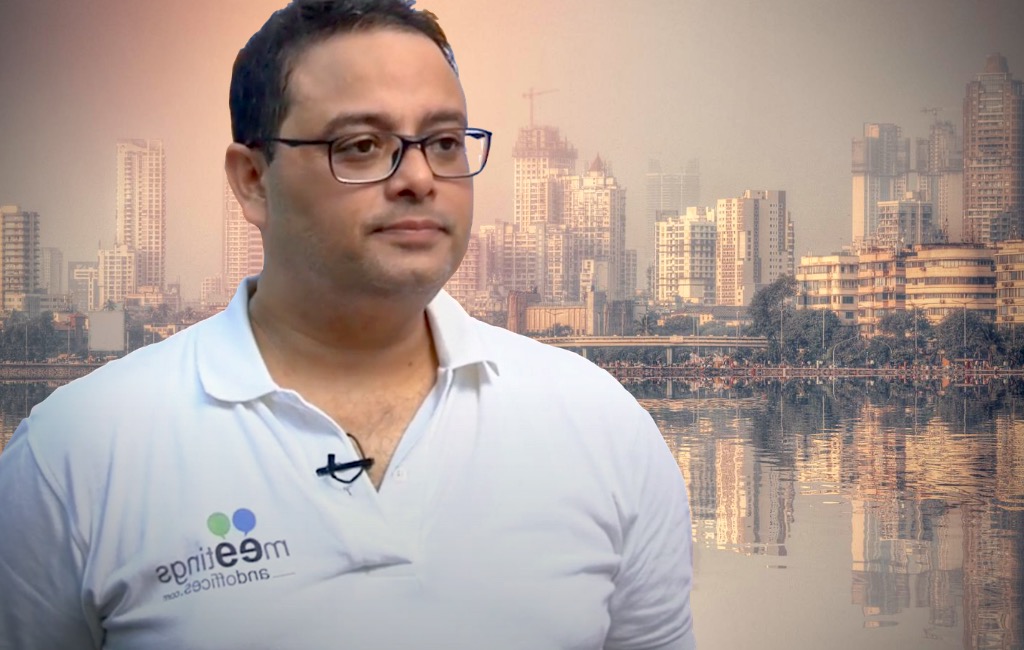 Amitabh Sinha is a serial entrepreneur, start-up evangelist, advisor, mentor, ecosystem builder and facilitator active in the start-up domain since 1999.
In a career spanning more than 21 years, Amitabh has worked across domains as diverse as Petroleum, Consulting, Chemicals, International Trading, Pharmaceuticals, Manufacturing, Brand Communications, Venture Capital, Financing, and Industry representation.
He has been associated with SME Chamber of India, Start-Ups Council of India & Packaging Industry Association of India in honorary roles evangelizing industry, creating facilitating networks, expanding small industry footprint, and representing small businesses. Amitabh is a frequent speaker at various fora and talks on a variety of subjects including business logic, business building, scaling, funding and financing, professionalization, small business growth, organizational culture building, and lateral thought. Amitabh also actively consults with businesses in a professional capacity on scaling, growth hacking, business strategy, and customer experience.
---
How it all started? How did you decide to enter the venture investment business?
This is an interesting story. I am a serial entrepreneur myself and started my first venture back in 1999. That was a venture funding. Venture capital wasn't prevalent at that time in India and it wasn't something a lot of people had heard of. Once I exited that company in 2002 and start setting up a new fund, a lot of people were reaching me out on meetings that could be over a coffee or a beer. We both were setting up new companies, I've had an exit and they wanted to interact. We talked about mentoring networks and other things that didn't exist at that point in time.
And I started to interact with a lot of entrepreneurs who were setting up their companies, contributing whatever ways I could to help them to go to market. In 2006 for the first time I went to capital fund, reached out to them, and invite them to come on board as advisors on our investments to make some investment decisions as part of that engagement. They asked me to look after one of the companies they were investing in before. That's how the journey got started on that side of the table. So, my journey as entrepreneur started in 1999 and as companies funding guy – in 2006.
I worked with them for a while and then started another of my ventures. We stayed in touch in order to talk to a number of venture capital funds, over a period of time sending them a mandate that I thought was interesting simply because I thought so, and they could take a look, built up a network and some reputation as it were within that network for somebody who could recognize interesting companies.
And none of this was a for-profit as it were. I wasn't doing investment banking. I was just working with young businesses and when I thought they were ready I would send note to the right people. In 2008-2009 Indian investing costs in that network group in leaps and bounds because the size of the investment became smaller and the number of people you could talk to grow significantly. That went on for a few years, until ah! Ventures was started. Then we start funding and advising startups on a more formal basis, looking after the systems and processes we have in place. Now we are helping 74 businessmen to handle their companies and achieve their plans.
That is my personal journey that started from an entrepreneur and ended up in venture investment.
What industries are you interested in?
Since most of my career I was working with early-stage companies and it has made me completely sector agnostic. As an entrepreneur, I've started up eight businesses in eight different segments. I guess, that the flavor of building businesses and various sales comes from there. Investment pieces that I am looking at are very early-stage companies, from MVP stage, that might still be free of revenue. And from that stage, I would look up until a series B where they're raising nearly $10-15 million.
I focus on companies that have mass application and are working either in B2B or B2C sector. I see no problem there. Companies that leverage communities are also very interesting to me. I have a soft spot in my heart for health tech and agritech companies that otherwise struggle to raise money. I look at high impact wrenches, that create livelihoods and jobs. But I never have looked at companies that are not-for-profit. I believe the best way to create an impact is to create highly profitable organizations because that gives you enough money to do what you want socially. At least look for strong coachable entrepreneurs. I don't have a problem if the company is pre-revenue or post-revenue, but I don't like companies that don't have big dreams. Companies that have words like 'reasonable' and 'rational' in their dictionary and not those I'm comfortable with.
The company should clearly have identified white space. I'm not very hot on companies unless they have a differentiator. Having clearly identified white spaces is very important and having a clear go-to-market is also important. I am not very happy with companies that want to burn money today against the promise of earning it at some point in the future. Hard focus on unit economics. These are things that I am definitely looking for.
Can you name industries you really like, yet will never invest into?
eCommerce comes to my mind immediately. It is not an industry that I would touch with a budge pull. Hyperlocal and delivery is another space I wouldn't touch. I love frontier technologies big companies in space or nanotech. I would love to invest in them but I think it's more run on the mill. A sector that I used to look at, but I don't do it anymore is education, especially regular online education. I feel that this segment is fairly played out and it doesn't interest me anymore.
DeLorean in the fintech is more valued and is one of those solutions. I don't look at the name. Other than that, I really cannot think of an industry that I will not look at.
What geography of companies are you interested in?
India is a very large market by itself. Most of the investments have been done here. But we are geography agnostic and I don't care where to invest so long as it's a worthwhile investment, but very deliberately. Now we are beginning to look at surrounding geographies and we begin to look at Africa, South Asia, and Southeast Asia. We feel there is a lot of potential in these markets.
What was the most unusual startup you ever supported?
The definition of unusual is also unusual. Somebody reached out to me over LinkedIn about seven years ago. I saw a profile and it said that a medical doctor and a cardiologist from a very remote corner of India wants to connect. And I was wonder why does a cardiologist connect with me? We connected and this lady said that she is looking to build a healthcare company that does primary healthcare on the last mile in a country the size of India with infrastructure as poor as we have. She knows nothing about entrepreneurship, but she does understand healthcare and technology. She needed help on deployment. From that first conversation started a journey that we've now together traveled for six years and it's a seven-country operation now. We are working in a remote part of India as well as in rural communities. We are working in different countries across Southeast Asia and South Asia.
And the vision, the premise, and the promise have remained the same. If somebody says you cannot deliver primary healthcare at an X price point, we will go out and do it. And we're working on diagnostics, drug delivery, predictive healthcare and a whole bunch of stuff. And over a period of time, what I'm really happy about is that she still calls me a mentor. I guess she's my mentee. The doctor turned into a little super businesswoman. Now they have a team that is spread across seven countries and it's been completely unusual because she didn't bring anything to the table that we look for from normal entrepreneurs, nothing in her background or her approach. The one thing that she did bring that I believe all successful entrepreneurs must have is a complete refusal to accept that something could not be done. If you told her this cannot be done, she would turn it around and say that we're going to find a way to do this.
It's only six years so far, but I have a lot of hope that this company will check all my boxes in the social impact, profitability, large footprint, and really changing the paradigm in which they are working. They are doing all of that just within 6 years of their knowledge. For me, that would be one of the most unusual companies I worked at.
At what stage of the company's development are you investing?
It would be very compelling for an entrepreneur to pick up money for a PowerPoint presentation only. Mostly we are investing when there is an MVP already, but if it is something really wide, sure, we could look at that.
How big is a check you usually issue?
Given our ecosystem, the first steps are really very small. On average we invest somewhere from $150,000-$200,000 to maybe a $1,000,000.
What percentage of ownership of a company is fair to take for investment?
People have all kinds of thesis. For me, if you're an early-stage investor, you've got to have skin in the game, but you must not pick up so much that it doesn't make it worth for the entrepreneur to keep on working. If the first investment is somewhere in the 15-25% range, then it works. If the entrepreneur is happy to give more than 25%, I would check everything for 20 days, because this person doesn't seem to value his equity so much. If somebody offers me more than 35% I'd run away.
If a startup would accept more than 25% it would seem that either they are looking for too much money or they don't value the equity. So, from 10 to 25 and less than 25% is okay.
What multiplication of your investment do you expect on exit?
It depends on how soon you get an exit. Usually, we look at an ILR of somewhere above 45%. If we're staying in for 2-3 years, then at least 15-20X should happen.
As an early-stage investor and an angel, there's a lot of luxury that funds don't have. They have a horizon when they have to exit. But for me, I think it depends on the ongoing relationship: at least 18-24 months but at most could be 8 or 10 years, depending on what happens, subsequently how the money is raised. I see nothing wrong in the 8-10 year horizon.
What do you want to see in the company's product?
Since we are sector agnostic, I can't say what I want to see in the product. I look for a product that genuinely creates value in a fairly unaddressed space. It's a little difficult to sharpen it any further than that. What I don't like is if this product is already out there, multiple people are doing it and you're telling that mine is no different, but the market is large enough and I can capture X percent of the market. That's not something that interests me at all.
What qualities you are looking for in teams?
I need teams who know that they don't know everything, that are hungry to learn more, and who understand that it does not matter whether the person sitting opposite them seems to be successful or not. They have to look at the quality of the input and not the person providing it. I've probably said it a couple of times already during this interview. I need coachable entrepreneurs, who are like sponges for learning. Also, I am looking for entrepreneurs who are not too concerned with what other people are doing, but who are more concerned with what they need to do. One more thing that I always look for and which for me is a deal-breaker is ethics and integrity. If I don't see that, I don't care how lucrative the deal is. I will not do it. If I can't trust the entrepreneur I wouldn't work with him.
Investors prefer to work with teams. But have you ever supported a one-person startup?
Yes, and I'm more than happy to do it again. I don't see a problem with it at all. If the team is not built, my focus is on the entrepreneur. After that, I can help him build a team along with all this stuff.
What is your due diligence procedure and how long does it take you to cover the whole way from the first meeting with founders to contract and check to sign?
I'm just giving a very ballpark time period. From the first meeting to a term sheet is at least 3-4 months. The deep dive inside needs another two month minimum and add on two more months for the final negotiations. So, from the first meeting till the check we need 7-8 months minimum. I'm a person who believes that I need to meet the entrepreneur in a dozen different situations and in a dozen different settings to figure out whether this chemistry works. That's very important to me.
How many projects do you consider per year?
It varies a lot. Let me just throw some statistics at you. In 2016-2017, when things were booming, we were receiving about 500 applications every month that passed our first screening criteria and that we were having to go through. Our target was to take between 6-8 deals per month forward, and finish the opened at least 25-30. In subsequent 2018-2019 years things slowed down considerably and investments dropped. I think we were always looking at somewhere between 200-250 applications coming in every month, even when it's low. Now we'd like to close at least 25-30 mandates every year.
How startup teams usually find you? Do you wait for inflow or scout for interesting ideas and perspective teams?
Most of the applications come via our website because it has a fairly significant name. What we have noticed between most of the applications that we received, success rates are a lot higher in entrepreneurs that seek us out. So, we are very approachable and somebody can simply reach me out over LinkedIn and that works. We do attend a number of conferences. It's funny, but we don't have a team that looks at getting in new opportunities possibly because we're getting so many already. And again, we are very easily approachable and of course there's the network that works and makes recommendations. Those are our deal sources.
What are your red flags?
People ethics that's a big red flag. If there is a question mark on ethics and integrity, that's a red flag. If the compliance is not in place, that's a major red flag. If the startup is ready to give away too much of its equity or there are debts on the books then that is a red flag as well.
Have you ever rejected a startup and then regret it?
Honestly, no. When you say 'no', there were good reasons for that. Even if they later become very successful that's fine. No worries.
What conferences do you find really useful?
We attend conferences very frequently. In fact, until the last year we used to visit some of them. Last year we used to host one of the largest India's startup conference. This year we have not done it. I think that founders should attend startup conferences. I would advise them to prepare very thoroughly before they attend, whether it's a reference or whether it's a walk-in. Your first contact with somebody lasts between 45 seconds to one minute. And if you will be prepared for that one minute, you can get a lot of work done. Conferences are great places to meet different kinds of people, not just investors, but also other startups companies that you can do business with, companies that you can exchange notes with, us, of course, and the investor. So, I'm a big fan of conferences.
Has your VC approach changed after the COVID-19 started?
Not really. It has had no impact on the way we look at investments, but I think a lot more people are holding their money, especially angel investors at the early stage. Those are less inclined to invest at the moment because they're holding onto their cash.
Startup investments are higher risk investment and people want to park their money in safe zones. The trick is, there's no safety in this situation. Right now it is a good time to make high-risk investments, but a lot of people don't feel that way. So yes, there has been an impact. Startup funding has slowed somewhat, but I think the guys that are investing now are likely to make a lot of money 2-3 years down the road.
So, is COVID a threat or opportunity for VC?
It's a hundred percent opportunity. For investors it's a massive opportunity.
What are the most common areas of weakness in startups?
Normally people have expertise in a particular domain. They may know the product or market very well. Business understanding per se is the major area of weakness because it doesn't matter if you can create a great product. Can you sell it? Sales is an area of weakness that most often seen.
The inability to communicate and keep your teams motivated is a huge area of concern for most startups. I think 70% of the startup failure rate is because people don't manage to work well together and they create issues with each other.
Third is not understanding the difference between customer, consumer, and buyer. That's a massive gray area for a lot of startups. The inability to understand that the customer's experience goes way beyond the product kills more businesses than I can think of.
With whom you would prefer to work rather, with Steve Jobs, Mark Zuckerberg, or Elon Musk?
I don't like the way Mark Zuckerberg does his business, but there is no doubt in the fact that this man is a genius. If I had been sitting across the table when he pitched his idea, I think I would have been in a very difficult situation because that's not a man I want to work with, but that's an idea I would not give up on. And that would have been very difficult.
Elon Musk – I love his brand of crazy. This is a man who's always questioning the very limits of the paradigm that we see eight-nine times out of ten. What he proposes may not work, but that's okay. The one time that it works it will change the world. If out of all men I had to choose one that I would take a punt on, it would be Musk.
Can you name three most breakthrough startups in history?
That's such a phenomenal question. I would put Facebook definitely at the very top of my list because Mark Zuckerberg saw a psychological need that exists across the entire planet. I think that was phenomenal. It was an area that nobody had ever considered. He's right up there as far as I'm concerned.
Once upon a time, Apple was a startup. You can't call them a startup anymore. I will just focus on one thing that they did, which for me is getting into the human mind. Apple's entire tale of taking the telephone out of the utility segment and putting it inside a personal accessory segment was phenomenal.
There are a bunch of young startups today. These people are not famous yet, but they're working very hard on predicting what's going to happen within an individual's life, at what point in time, and creating tools for people to leverage that information to maximum effect. I think this is the next big game-changer.
Are you satisfied with what you do, or do you think to apply your knowledge and skills to something else in the future?
Am I happy? Yes, for sure. I have never been so much satisfied with my life.
What books/films would you recommend to a startup founder?
Even today I don't think I can go to sleep unless I read at least a couple of hundred pages. I truly believe that startup is starting up. A company is a half art and half science. The world is way too focused on science and not enough focused on art. Even when people talk about what you should read, people turn up and talk about reading guy Kawasaki or so. Sure, read those books. Read management theory. All of that is good, but if you want to know how to open up those areas of your mind, where imagination reaches before facts, you've got to read it. If you're looking to be a really successful startup founder, and this may seem strange, I would say read fantasy. It gives me one thing – impossible is a state of mind, it's not fun.
Your three advice to founders
It's not advice but rather a checklist. Don't forget what you set out to do, build bridges before you get to them, and refuse to understand the word impossible.
What is your favorite city?
Mumbai is my favorite city. This is a city that never happy with what it has. It always wants more. I think India is wonderful for startups and I have two reasons for saying that. A great and terrible reason: we have an ecosystem that makes it really difficult for you to be a young business, which means that if you'll navigate the ecosystem and will survive, nothing will kill you because you've learned how to navigate difficulty. That is both a great thing as well as the terrible thing
About the Author