Emanuele Levi (360 Capital): Our history of finding successful companies that we have been able to support since their very early days and have worked with for many years speaks for itself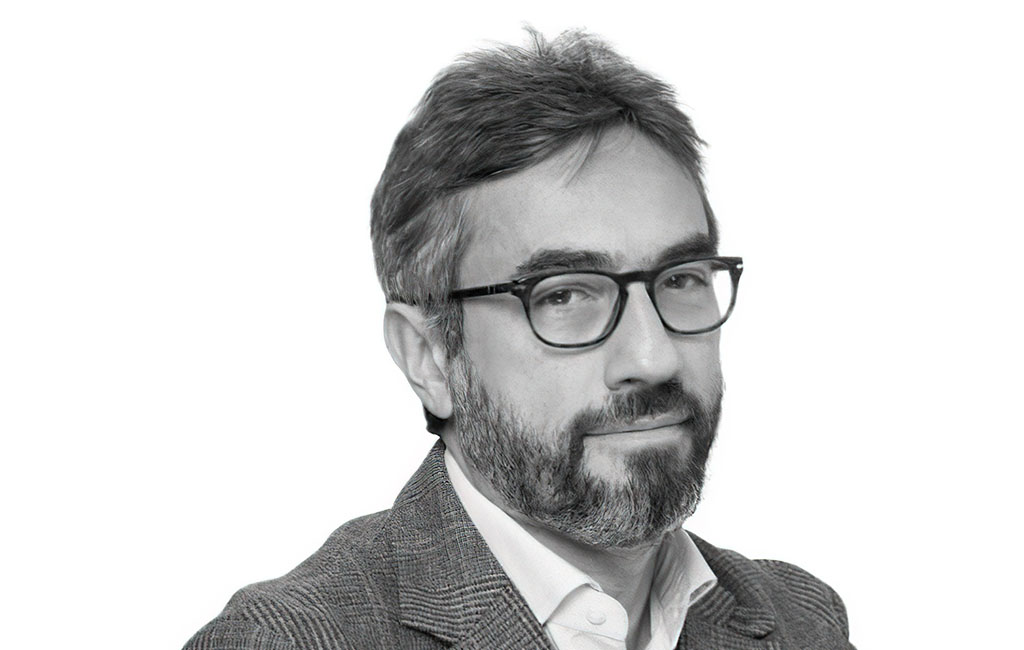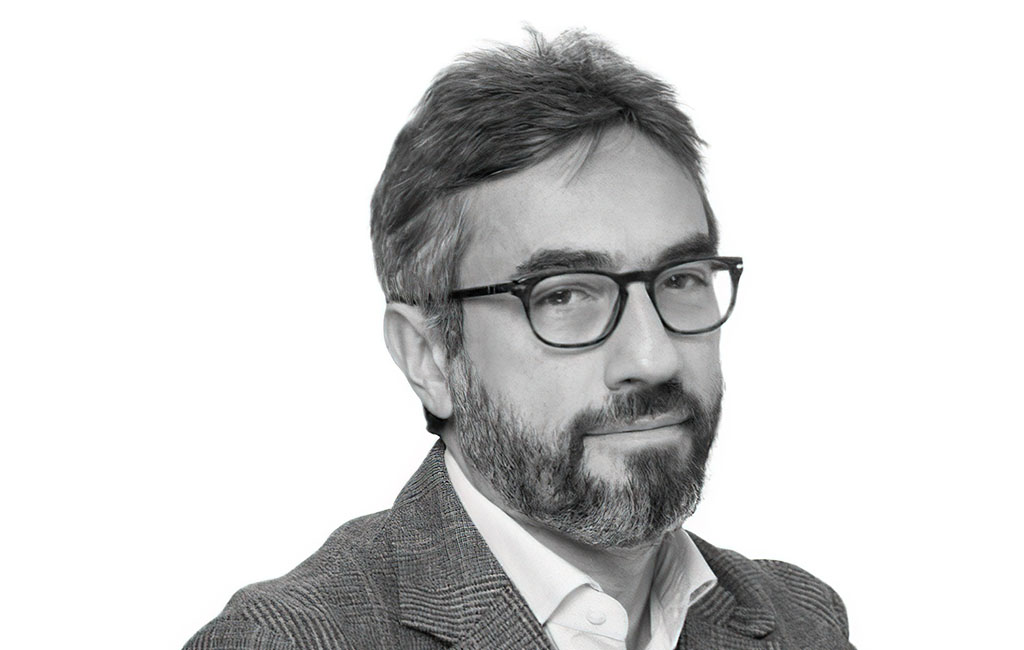 Emanuele Levi is General Partner at 360 Capital. He started in Venture Capital in January 2000 in Milan and has since made over 30 investments in France and Italy, mostly in the digital industry as well as in the e-commerce sector. Emanuele has held board positions in various companies such as Aramis Auto, Bergamotte, Cubyn, Leetchi, Quitoque, Regate, Tediber, Venere.com, Withings, Yellow Korner, and Yoox. Since 2007, he has been living in Paris and has invested almost exclusively in France. He started his career in 1993 at Unicredito Italiano Group in London where he spent 4 years on cross-border M&A advisory.
---
How it all started? How did you decide to enter the venture investment business?
It was back in January of 2000 when the Dotcom wave from the US came to Europe. I used to work at Lazard investment bank and I decided to join Pino Venture, one of the first VC funds in Italy, mostly focused on telecom. A few months after I started, the internet bubble burst: not exactly the best time for VC, but I held on and stayed, a decision I've never regretted. What interests me most in VC funding is that you feel like you are contributing to building something and disrupting habits, especially with successful companies. 
How it all started? How did you decide to enter the venture investment business?
The finger that interests me till today in VC funding is that you feel like you are contributing to building something, especially with successful companies. You feel that you contributed to making things happen and change the world.
How did the ecosystem change over time? Both in terms of entrepreneurship and VC world.
I would say the European VC market is experiencing an extraordinary positive cycle. Since 2007, the ecosystem has kept on growing every year, with more and more successful companies emerging in Europe and more and more investments fueling the ecosystem. In France only, the yearly investments are expected to rise up to approximately €10B in 2021 and France is becoming a startup hub, like London or Berlin, which means more money and better team quality trying to launch new businesses.
What is your strategic vision for the next five years?
Honestly, there's nothing more difficult than predicting the future, and I don't really like to do so. When COVID started, there was a lot of concern and many VCs predicting that we probably would enter into the winter season with companies struggling to raise the next round of financing. In reality, most of tech and digital businesses did much better than expected and the VC market consequently really accelerated. I think the general trend, which is very clear, is that technology is the most important phenomenon across all industries. It's not an industry per se – technology is stack in everything, digitizing everything, every single sector. So, there's a very strong trend, but it's very difficult to say what is going to happen in the next 5 years. 
What was the most unusual or favorite startup you ever supported?
It's very hard to choose one in particular because I've spent time on many very successful companies. What makes me really proud is to see these companies have disrupted specific markets by bringing breakthrough innovation, which are going to last in the economy.
What is the size of your current fund?
Today we work as a platform, so we have different types of funds under management per stage of investment and geography.
There are many venture funds out there today. How do you differentiate yourself for limited partners, entrepreneurs?
Since we were born in 1997, among very early players in the European the VC industry, we have been extremely active in the Seed stage at a time when Seed investment wasn't that popular. We have accumulated very strong experience in Seed investing – about 30% of our funds have gone into Seed deals. Besides, the fact that that we are based in Paris and Milan and very active in France, Italy, and Spain also makes us different from funds focused on Northern Europe or Germany. And then, of course, I think, our history of funding many different successful companies, which we have been able to support since the very early days and whom we have worked with for many years speaks for itself. 
How startup teams usually find you? Do you wait for inflow or scout actively?
We have a number of things we do to get the right deals at the right time. First of all, we have an in-house network of entrepreneurs which we invested in in the past. We call them "champions," and our champions' network helps us to get a significant part of our dealflow. Another portion of this comes from proactive activities we do, by using various tools to spot a new company coming to the market. This is a fair amount of our outbound activities.
How many startup projects do you review per year?
An estimate for 2020, we did about 3000 and met about 500 companies. 
At what stage do you prefer to enter?
We are focused on Seed, pre-Series A, and Series A. 
How much do you invest in initial checks and over the life of a company?
In Seed, we invest from €150K to €2M. In Series A we invest between €2M and €6M.
What verticals or industries are you interested in?
We don't have verticals to focus on. We have 3 major investment themes in which we are interested, and within each, you will find different types of businesses. The first theme is B2B Automation: we are interested in any company developing solutions that help organizations to automate or optimize processes and drive performance. The second theme is what we call Mass Consumer disruption: we like companies developing new products and services where the innovation is in the customer's experience, in the way you use or enjoy the service or the product rather than technology per se. The third theme is Deep Tech: we finance disruptive technologies that address large markets. For the latter theme, we have been spending a fair amount of time on more specific tech like the Next-generation sensors – it's a very large market. Another one is Space Tech: we like companies enabling technologies for microsatellites or businesses that can be built upon microsatellites data. 
Can you name industries you really like, yet will never invest in?
There are businesses like betting where we will never invest, due to regulatory constraints at our LPs level, despite they create a huge amount of value.
How do you select startups to support? What are your criteria?
We are sourcing the ecosystem in order to get the right deal at the right time. To support a company we have to find 2 things – a bold entrepreneur and an incredible idea. We want to see disruptive products and things that are going to change markets. We have a double approach – top-down and bottom-up approach. As a top-down approach, we are always trying to find new trends, which are happening right now, and in a company, we need to see a founder that addresses these trends we spotted. But our bottom-up approach is that there is no one better than a founder to detect and identify signals that will become tendencies in the upcoming years. We also fight our own biases and reinforce our non-standard founders support, trying to have a more balanced portfolio with a higher number of female founders and founders from various backgrounds. 
What are the key metrics that you consider when a company seeks investment?
When you invest at Seed or Series A stage, the team plays a huge role. Of course, we want to bet on a large and growing market, but what we look for and want to find is an outstanding customer experience – either in a product or in service; this is a key for us to get excited. 
What qualities you are looking for in founding teams?
We like people that are ambitious and honest, who are not playing with numbers. The team has to be complementary – we like different types of people with different skills. We are keen on teams that are willing to dance in the dark, capable of navigating an unknown environment – which is all about launching a startup. We meet hundreds of companies every year, but in certain teams, you can see that fire in the eyes of the founders – that's what we're looking for: inspired and inspiring people. 
Have you ever supported a one-person startup?
We have supported in the past solo founders. But in most cases, the discussion started with one founder team and we agreed upon having some other founders joining. It would be very unusual to have a single founder from the launch; we end up agreeing with the founder that he or she needs more founders/senior profiles around him or her. 
What is your process of working with startups, once you invested in a company?
Normally, like most investors, we get a board seat to spend time with the founder, particularly in the beginning in order to hire the right people quickly – that's a very key thing to do. Down the road, you start addressing issues typical to hyper-growth so you can get the right level of organization at the right time. And, of course, we are heavily involved whenever the company seeks funding – to help determine the right time and the right investor. When it comes to exits, we try to do work with the founders to help them make the best possible decision. 
What are the most common mistakes startups make?
What I'm seeing these days, which is very critical for me, is a lot of companies trying to raise a lot of money, just because the market is hot, rather than raising the amount of money they really need. Another mistake is hiring wrong people and not react quickly. Startups cannot afford to have people who do not work; you need to hire slowly and fire fast and be very clear in finding right people. 
How much runway should a startup have to feel safe?
18 months.
Your target multiplication on exit?
I would say that it is double digits, especially at seed stage. Obviously, it doesn't always happen, but this is what they should have in mind. As we arrive early, we want to make sure that every single company can make the return of the fund. We target any large RoR between 20 and 30%.
Have you ever rejected a startup and then regret it?
Of course! Like everyone else in the market, we have a long list of anti-portfolio companies. For example, ManoMano, whichOf course! Like everyone else in the market, we have a long list of anti-portfolio companies. For example, ManoMano, which is a big European online marketplace for DIY, home improvement, and gardening products. 
Can you name the three most breakthrough startups in history?
If we look at the companies that changed our life, you can see a smartphone in our hand almost all the time, so iPhone was a major disruption, so, Apple, Amazon, and Google, that's simple. 
The greatest startup failure?
I would mention one that wasn't the greatest by money, but very visible and unpredictable – Boo.com back in the late 9I would mention one that wasn't the greatest by money, but very visible and unpredictable – Boo.com back in the late 90s. It was just a few months after we invested in Yoox.com, which was an immediate success in the fashion industry, Boo.com went bust. And it was quite a shock for everyone. It would probably work out in more recent times because it was a company with a lot of expectations in an industry that was opening.
Venture capital is a long-term game. What keeps you going on?
The idea of supporting other market-changing companies. The way we work, the way we consume – we never stop changing. I really like to find and support companies that identify this change and build a business out of it. I think, what's happening today in the environment is going to be a huge opportunity to build new businesses that will be able to change our habits for good and for the benefit of our planet. 
What qualities, you think, are important for a good VC?
For early-stage investors, the most important quality is to make sure you take sufficient risk at a company level. You have to force yourself to look for the risky type of business, something that aims huge and doesn't play safe.
Where do you get your daily information from?
As I'm in fifties, I'm among the people who grew up reading morning newspapers – now in. I read Les Échos, The Financial Times, Corriere della Sera and local news. Like many other VCs, I get alerts on identified topics interesting for us as a fund. 
Is VC business chess, checkers, backgammon, go, card games?
It's very difficult to compare it to this set of games because the outcome is very different. When you invest in a company, you don't know what an outcome is going to be, while in games you know how it is going to end – you're either win or lose. In VC you have so many possible scenarios – a lot of grey between winning and losing that are difficult to predict or even imagine on the day of investment. 
What are the most important things you have learned from founders?
To be focused. The importance of having some key figures that make your business successful or not. You can end up following hundreds of KPIs, but a good entrepreneur has in mind what really matters for his or her business. As investors, this is a great quality we need develop. 
Your three pieces of advice to founders?
Focus on a few key important challenges while developing your business. Try as much as possible to focus on a medium-term vision and not get distracted by your exit perspectives. VC and entrepreneurship are all about money, but every day you need to be sure that you're going in the right direction and have a real vision for the next 24 or 36 months. I don't like those who come for early-stage investments and already have plans of selling their businesses – you have more important things to think about right now. Lastly, it is to make sure your business has a real culture and strong values you share with your team.
What was your dream job when a child?
A pilot – Formula One driver! I loved cars very much when I was a child and dreamt about becoming a top driver but I never even started doing racing. But that was my dream.
About the Author