Christie Pitts (Backstage Capital): People who are not actively doing something about their networks to include diversity will be left behind.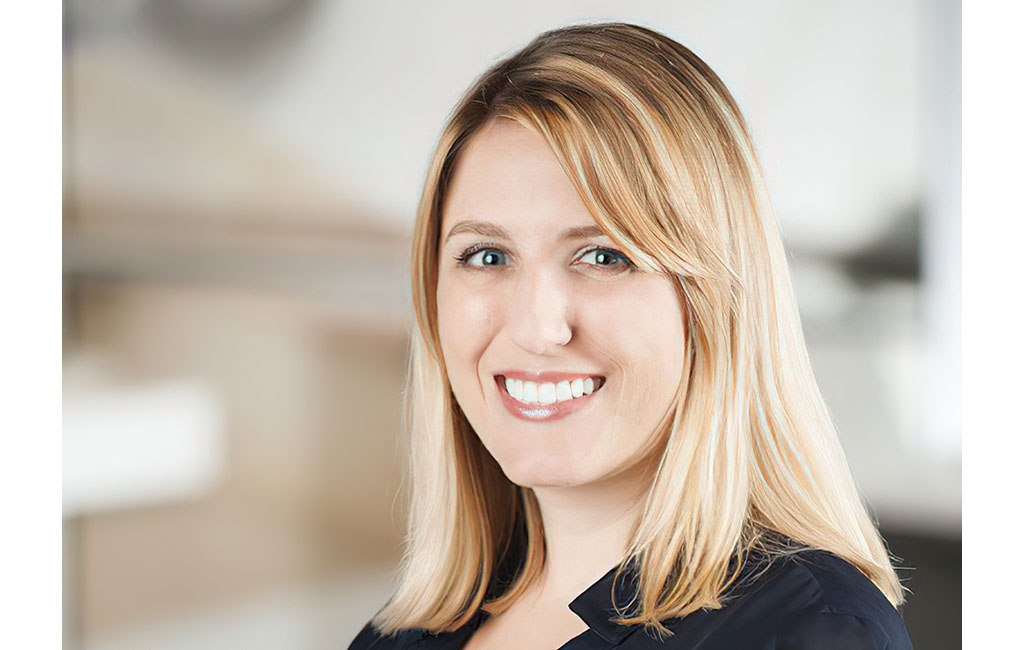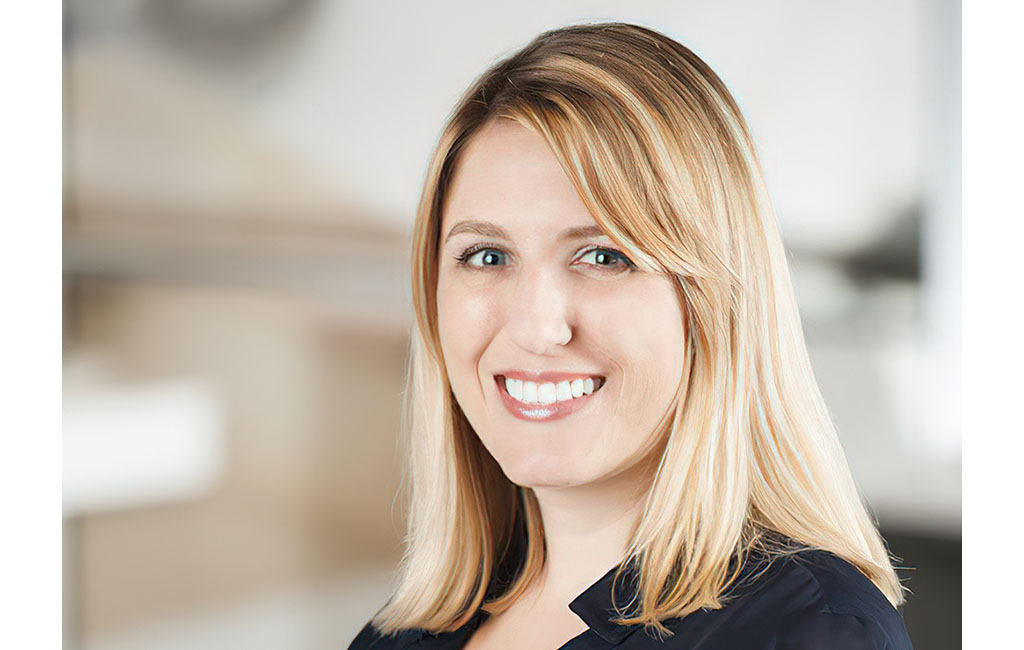 Christie Pitts is General Partner at Backstage Capital. She is an experienced early stage investor. She is also a co-founder of Backstage Studio. She joined Backstage in August 2017, and went on to assist in sourcing and investing in more than 80 startups led by underrepresented (women, people of color, and LGBTQ) founders, helping to bring the firm's total investment portfolio to more than 170 companies. She built and led the Backstage Accelerator program, with a global cohort in London, Detroit, Los Angeles and Philadelphia. Prior to Backstage, she led a multi-faceted career at Verizon, where she was a manager on the Verizon Ventures team, patented a connected IoT device, and led marketing and sales operations for a $4B P+L.
---
How it all started? How did you decide to enter the venture investment business?
I started in venture capital through a corporate VC firm, at Verizon. I worked there for many years as an operator in different capacities and eventually joined the Verizon venture team. Verizon at the time was deploying about $100M a year into startups, which was the strategic company's long-term goal. I helped the team in making the investment decisions and managed the existing portfolio. I joined Backstage in August 2017 and then became a co-founder of Backstage Studio.
What surprised or impressed you the most when you started working in venture capital?
Probably, the dedication that founders have in building companies and seeing their vision come to reality. That's something unique about serving and working with entrepreneurs and something that I really enjoy about the job.
Can you talk a little about some of the challenges that a female faces in VC world?
I think the biggest challenge is being underestimated and working against perceptions that others might have about our levels of competency or talent. Those misconceptions can lead to a lack of opportunity and lack access. Of course, there are also real challenges of harassment and assault, and so forth. Still, I think, more prevalent are the challenges just not been brought to the table or not being considered for an opportunity or not having your perspective considered.
What was the most interesting or unusual startup you ever supported?
We have a lot of startups in our Backstage portfolio, more than 180 companies, and they're in nearly every sector – in Enterprise Technology, in Consumer Goods. I'll highlight 2 companies I think are very interesting. One is a company called Akash Systems – a satellite technology company. They are a competitor to Starlink by Elon Mask, they provide a better product for a lower cost. And the very other in the spectrum is an interesting and innovative company called Lorals which is a consumer product for sexual use for women, specifically to help prevent STDs and to allow more women to have oral sex. Very interesting and very different companies are in our portfolio.
What is the current size of your fund?
We raised $20M.
What percent your fund reserves for follow-up rounds?
We don't have a traditional structure in that way. We did follow-up rounds into about 30 of our companies and that's from both our fund and SPEs.
There are many venture funds out there today. How do you differentiate yourself?
We have the largest portfolio of exclusively underrepresented founders in venture and we only invest in companies with underrepresented and underestimated founders – women, people of color, and LGBTQ+. That was our clear thesis from 2015.
How startup teams usually find you? Do you wait for inflow or scout actively?
People find us through social media, through website, through events that we hold. We get introductions from our existing portfolio companies and investors we co-invested with. We also scout as well – we're very active in reaching companies and having them also come inbound to us.
At what stage do you prefer to enter?
Yes, pre-Seed, Seed, and Series A.
What is an average check you usually issue?
On average, today we've invested $25K to $100K.
Geography of your interest?
Primarily, the US, but there are some companies in the UK and Canada.
What are the verticals or industries are you interested in?
We are agnostic with a focus on underrepresented founders.
Have you made any adjustments due to COVID-19?
No, because prior to COVID we were already worked remotely and already made investments remotely, without requiring to meet teams in person. So, it was no major adjustment.
Can you name industries you really like, yet will never invest in?
We do not invest in cannabis or alcohol companies, and personally, I don't support those topics, so I can't say that these are industries I really like. But those are industries we don't invest in.
How do you select startups to support? What are your criteria?
Based on typical criteria – what is their idea, is this a scalable market, what is a competitive landscape. Plus we also consider why the founder is focused on that particular problem and why they are the best suited to solve it. We also look at what kind of obstacles this founder overcame in pursue of the company.
What a startup should have to propose to catch your attention?
Nobody needs to propose anything immediately – we have an application form on the Backstage website. we open them on a rolling basis, and our next batch will be opened in September 2021 (the interview took place in late July 2021 – BS). You don't have to jump, because anyone can apply for funding.
How can a startup estimate the amount of money to ask from investors?
It varies a lot based on where is startup now and what it needs to do before they raise again or reach profitability. The best way to think about it is what milestones are you trying to get to and what kind of capital you to reach those milestones. It is the same idea as in big personal purchases, as a home: you should budget capital you raise from investors with a plan for every dollar about how it is going to be spent. It really varies based on industry and what your revenue looks like and your costs so forth. We funded founders who raised $500K, to begin with, and those who raised much bigger rounds. It differs significantly.
What are your red flags?
Our major red flag is when the team does not get along, if during the meeting we see that, for example, 2 co-founders in the team are not aligned in a vision for where their company is going or there's a power struggle between them. That's a big challenge. Outside of that, my red flag is anything involving integrity. It's really important to be upfront and honest with your investors from the very first time you meet them, and presenting things accurately is very critical.
Have you ever supported a one-person startup?
Yes, we do.
What qualities are looking for in founding teams?
We're looking for founders who have unique reasons why they're starting their companies. A really great example could be Melanie and Ahmet from Haute Hijab. Melanie is a Muslim woman and there are more than a billion Muslim women in the world, so the opportunity for them to have an access to high-quality hijab is really low. She was a successful executive and made her own hijab. Once she saw how large is this market and how overlooked, she began solving this problem and since then Haute Hijab is doing very well: they made hijabs for sport, for weddings, formal events, etc. Her background was as a lawyer and Ahmet has a strong marketing background – they didn't have a fashion background but were able to leverage their passion and turn it into a very successful business. It's really that kind of magic we're looking for, where people are solving the problem that is important to them and they have the fortitude to bring their solution to this problem to life.
What is your process of working with startups, once you invested in a company?
We are really supportive of the companies that we work with a big focus on bringing them to the next round of funding – we help with making introductions to other investors, etc. We also believe in the power of connecting our founders to each other, so we have a strong community approach, making events and introducing them to each other.
What are the most common mistakes startups make?
There are so many mistakes you can make – it's always about what do you do right. Probably, team dynamics – hiring, managing your team helping your team understand, communicating with your team – all those things are critical for your long-term success. Managing your capital the way when your spending is in alignment with what your goals are is critical as well. Also, there are so many things that are outside of the founder's control, like market dynamics, competition, situations like the COVID-19, and how you respond to things that you never would have predicted, and how you help your team to adjust is very important.
How much runway should a startup have to feel safe?
You should never feel safe!
What's your target multiplication on exit?
We like to see a minimum return across our entire fund of more than 3x, but that's made up of a portfolio of companies. It ranges based on the industry the company is in and how much money the company has raised, so I would say that a good rule of thumb is 10x is a great stand, it would be the minimum we'd love to see. In venture, you can see returns like 1000x and 0x, so it all goes down to the balance of your entire portfolio.
What percentage of ownership of a company does your fund take for investment?
It depends on how much capital is raised in what industry. I think this is the most important thing founders should consider because they are putting their time into building their company, not investors. They need to understand how much of it do they need to own at the end of the day, and there are examples of really big exits where founders were so diluted they didn't make any money. That's really a shame. Every round dilutes the founder's share, so I really struggle with founders to plan for the long-term and dilute themselves as little as possible to mountain control and upside for themselves.
Have you ever rejected a startup and then regret it?
There are companies we wanted to invest in but weren't able to for whatever reason. We had an accelerator in 2019 and were able to accept slightly less than 1% of the companies that applied. There were really amazing companies that we had to pass at the time and now they are doing very well. I'm glad that they're doing well and sad that we weren't able to participate as investors.
Can you name the three most breakthrough startups in history?
Calendly. Another one is Canva. Both of them are huge Unicorn companies and the founders were underestimated founders who were not taken seriously by VC. They kept going and their products are so good and their value is so important, that they built incredible companies that reach a large audience. The third is Tala, it's a financial services company. They are incredible.
Who are the 3 entrepreneurs who most inspire you?
My partner at Backstage Capital, Arlan Hamilton.
Are you satisfied with what you do, do you think to change one day to do some other things?
I really like what I do and I think I will continue. But I think that why I love it is because we're not traditional, when it comes to venture. We approach things differently. I won't be surprised if we move to an additional assets class and come out with innovative ways to provide capital for underrepresented founders or groups that have no traditional access to the capital. I'm excited to see where my career will go as long as it's within this idea of serving underserved people.
How do you see your role changing over the next three to five years?
I would say that VCs will continue to change by connecting more with people – having a stronger community approach, stronger educational approach, be more open to having people participate in this process. For founders, despite that the economy survived this crisis and has really returned to very strong positions, I don't know how sustainable that is. I would strongly encourage founders to be very careful with how they spend their money. I don't think that the situating on VC market will persist to be as it is now. For VCs, I think discipline is really important and that's what is often missing from the early stage conversations right now.
What qualities, you think, are important for a good VC?
Curiosity. Kindness. Willingness to change your mind when you have new information.
What are the most important things you have learned from founders?
The biggest thing is about control. We do not control founders or companies for the most part. As early-stage investors, we don't take board seats. It's about providing feedback while founders are running and growing their companies, respecting their role and that they're going to do their best to grow their businesses.
What do you think is the best way to promote diversity and inclusion in the venture ecosystem?
People who are not actively doing something about their networks to include diversity will be left behind. If you are a founder and you do not have a strong diverse network for recruiting, that's going to be a challenge for you in your business. There are proves that diverse teams overperform uniform teams. If you are a VC and you do not have a diverse network of founders, you won't be able to get the most competitive, highest-performing rounds going forward. It's really a business imperative, just like anything else: as you measure or manage your KPIs, you should add diversity into your KPIs and take clear actionable steps in order to improve it. And if you are already outperforming, don't congratulate yourself because the bar is still low, and you can reach out and help others. Any VC that wants to improve their performance here may reach me and I'm happy to help making introductions for them of companies that might fit their thesis to diversify their deal flow.
What book titles would you recommend to founders to read?
My partner Arlan wrote a book It's About Damn Time, I highly recommend it. I also would recommend Edge by Laura Huang – that's a great resource as well. I will also recommend for founders to read some fiction, just in general – it gives you a different viewpoint, that non-fiction or business books can't give.
What was your dream job when a child?
I wanted to be a teacher.
Your three pieces of advice to founders?
Don't give up. Get some sleep. Make some friends that are founders – they are going to be there for you when needed.
Is VC business chess, checkers, backgammon, go, card games?
I like chess, but the thing about it is that all the moves can be predetermined. VC is not like that: you can reset and change the game as you play it.
What are the biggest shifts that you see in technology which will define our nearest future?
I think that more and more people will become connected so they will continue to make a difference. An important thing about internet is everyone has a voice. And this is why it's so critical in what we do in Backstage – we are bringing access to the people. That is shifting everything – some ways are good, some ways are not so good. This will be continue to be a shift for the decades to come.
About the Author